Do you want your digital marketing to generate bigger results?

Discover AmpiFire and get your content published on more sites, in more ways, than old-fashioned Press Releases. Get seen on Google News, YouTube, SlideShare, Apple Podcasts and many more…

Click Here To Learn More
The task of writing a press release for the launch of your new website might seem like a piece of cake compared to all the effort you or your team have already put into creating the site itself.
If you still have any doubts about having the skills to write a press release, have a look at this list of press release elements and our sample before you craft your own press release announcement.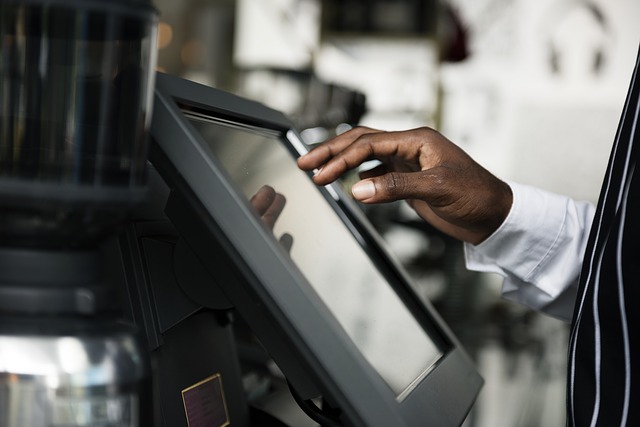 Your Press Release should include the following information:
Catchy headline
Name of company launching the new website
Website focus and type of content
Target audience
Functions and benefits to the target audience
Optional (but recommended) company logo or another related image
Any other interesting details about the services provided by the website/company
Quote from a user/client or an individual related to the launch
The website URL
Dateline
Boilerplate – About the Company section; Contact Information (contact person, organization, address, phone)
You can have a look at our sample to have a better idea of how you can write an effective and compelling press release announcing your website launch. The key is to identify the messages that people will pay to hear or learn from you by visiting your site.
– SAMPLE PRESS RELEASE –
Launch your new website with a press release that will get noticed. Check out our sample and template to see how professionals write a press release.
Digital Marketing Experts Launch A New Site To Train & Support Local Businesses
San Francisco, CA, Release: November 15, 2021. For immediate release

Press Release Zen LTD has launched a new site for online marketing experts and newbies who want to learn more about the dynamic and constantly evolving Press Release industry. The site offers practical information and training on using online Press Releases for marketing small and medium-size businesses and a rich library of Press Release templates for different occasions.

More information can be found at: https://pressreleasezen.com.

Anyone interested in effectively advertising their local business online can head over to the new Press Release Zen LTD site and explore the different tools and resources that can help businesses improve their ROI on content marketing. The site is developed and supported by Press Release Guide Victoria Johnson and her team of distinguished digital marketing experts.

"PRZen is our platform for sharing expertise and offering consultations and personalized support to our clients. It has made it easier for us to provide expert opinions and feedback on their marketing strategies and for them to succeed in their marketing efforts and get results, faster and more consistently than ever before", said PRZen Founder & PR Industry Master Guide, Victoria Johnson.

The training materials featured on the Press Release Zen site cover a range of topics covered in the blog and the online courses include content marketing, SEO, lead generation and brand awareness.

Besides, the site offers a rich library of Press Release templates for book releases, community events, personnel changes, product launches, and more.

In addition to the above-mentioned services, the PR Industry Guides offer online courses. According to Johnson, taking the Press Release Zen Master Class allows business owners to scale and grow their businesses in a couple of months after completing the course.

One of their most popular courses The Secret to a Six-Figure Content Marketer has been developed together with SEO Strategy LTD, a video-making software company. Local business owners interested in the courses or in a consultation session can either call the digital marketing expert Victoria Johnson on 1-880-706-6051 or get in touch using the contact form provided on the site.

Full details of the services available can be found by visiting the URL above.
Observe these rules for a better chance of getting first-page ranking on search engines and let us know how well your press release did after it got distributed and published.
– PRESS RELEASE TEMPLATE –
Writing a press release for a new website launch doesn't have to be a daunting task. Use our template to help you organize your ideas into a professionally structured press release announcement.
[Headline Of The Press Release]
[City] [State} Release Date: ["For Immediate Release" or a concrete date]

[Summary Section: Briefly describe your announcement]

[Insert a quote from a company representative related to the business launch]

[Write an additional paragraph to provide more details about the performance: try to respond to all relevant W-questions (where, what, why, when, who)]

[Insert another quote or another section with details about the business and the new website]

[Include a call to action and an URL address of the new website, link to a site where the reader can find more information about the offered products and services]

[Boilerplate message about the company: insert the following information

Contact info:
Contact Person:
Organization:
Address:
Phone:]
Presto, the press release announcing the launch of your new website is done! But you're not done yet. Now it's time to let the world know about your website launch and distribute your announcement on brand name media sites for a wider reach, share your message with a bang and get your name in front of your target audience.
Do you want your digital marketing to generate bigger results?

Discover AmpiFire and get your content published on more sites, in more ways, than old-fashioned Press Releases. Get seen on Google News, YouTube, SlideShare, Apple Podcasts and many more…

Click Here To Learn More
Was this information useful? Let us know in the comments below.