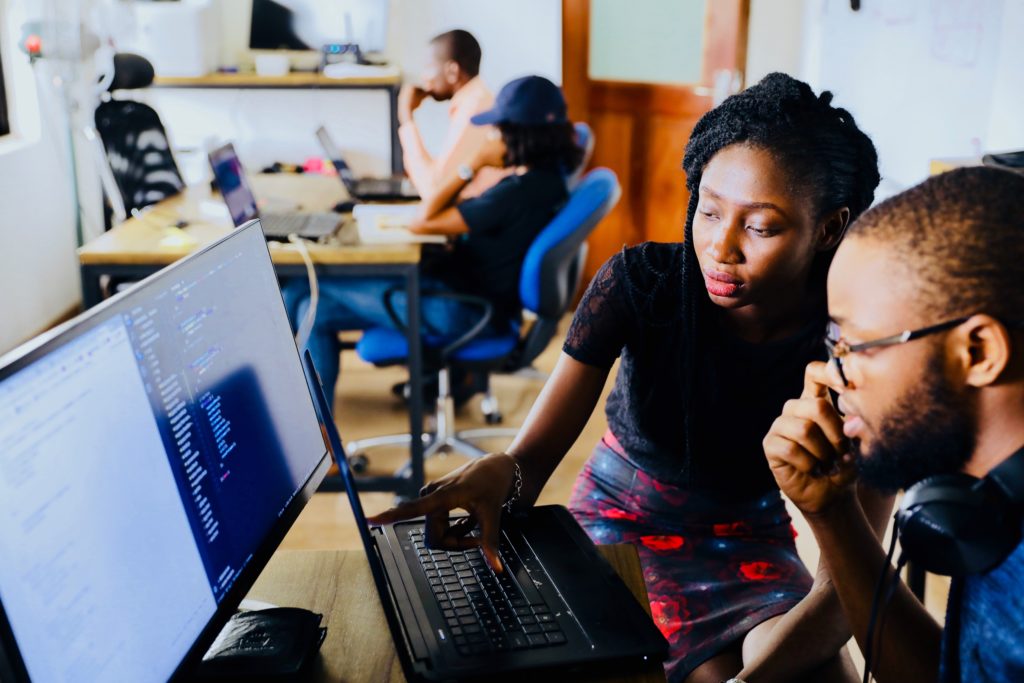 USA Today Press Release vs. Submitting a News Story Tip
USA Today stands out as one of America's most respected and widely-read newspapers. Boasting a daily readership of over 2.6 million, its website garners a whopping 125 million visits per month. Because of this vast reach, businesses and individuals alike aspire to have their stories published here. Primarily, this media powerhouse targets a knowledgeable, mature U.S audience, averaging around 55 years old. They typically look for comprehensive news, articles, and opinions that offer a mix of local, national, and international viewpoints.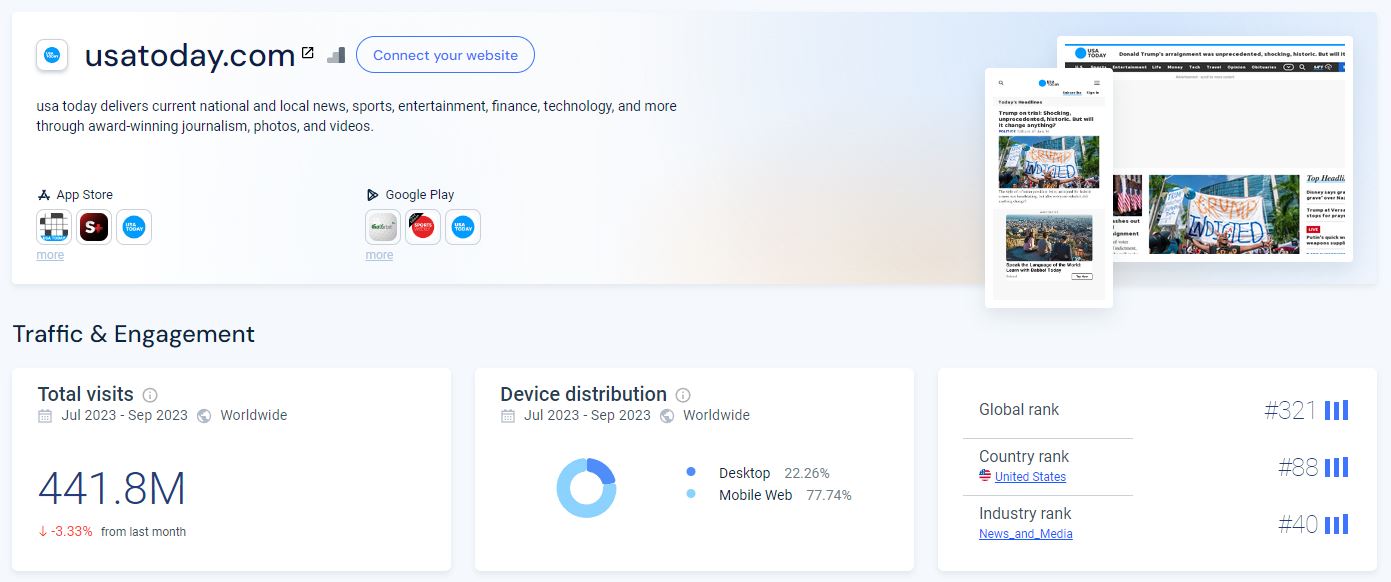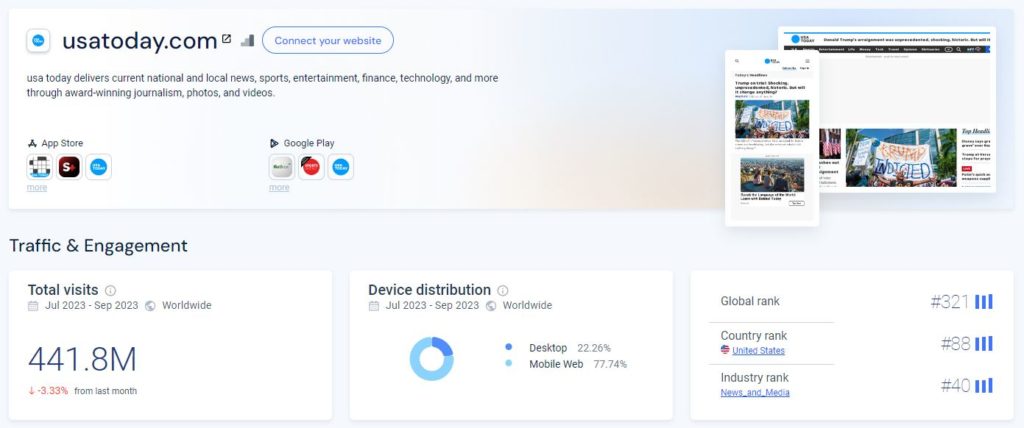 Press Release vs. News Tip: What's the Difference?
So, what's the distinction between a press release and a news story tip on this platform? And most importantly, which one fits your needs?
Press Release: Making Official Announcements
A press release on USA Today is akin to making a formal announcement. Think of it as standing on a podium and broadcasting your news. Press releases are typically used by businesses and organizations to announce new products, major milestones, or groundbreaking research. Here's what's unique:
Controlled Narrative: You have a say in the content, tone, and angle of your story.
Wider Reach: Your release gets distributed to a broader network, making it accessible to a plethora of news outlets and journalists.
Enhanced Credibility: Being hosted on a platform like USA Today boosts the authenticity and authority of your announcement.
News Story Tip: Handing Over the Reins
On the other hand, a news story tip is a bit more hands-off. It's like whispering a lead to a journalist and letting them run with it. Here's how it contrasts:
Journalistic Spin: Once you submit your tip, journalists take over. They'll dig deeper, interview, and craft a story.
Potential Virality: If your tip is juicy or groundbreaking, it might just make the front page or trend online.
Organic Engagement: Readers engage more with stories they perceive as organically sourced and not overly polished.
In conclusion, choosing between a press release and a news story tip largely hinges on the nature of your content and how you wish to present it. If you're looking for control and a formal tone, go with a press release. However, if you want to engage readers with a more journalistic approach, a news story tip is your best bet.
How to Contact USA Today to Feature Your Story
Having your story featured on USA Today, Business Insider, or The Washington Post is a monumental achievement. But like any reputable news outlet, there's a specific protocol and etiquette to follow. First, it's critical to determine the best point of contact for your press release. Below, you will find a partial list of journalists that work for USA Today.
Contact Information for USA Today
Marisa Kwiatkowski – Investigative Reporter
Katie Camero – Health and Wellness Reporter
Sahil Kurup – Sports Reporter
Chris Quintana – Reporter
You can also reach out directly to USA Today with your press release or news tip in several ways.

You can submit a press release to USA Today at [email protected].
You can also contact the various departments at USA Today through their Contact Form.
The Do's and Don'ts of Contacting USA Today
Navigating the intricate dance of professional outreach can be tricky. To enhance your chances of success, adhere to the following guidelines:
Do's:
Be Concise: Journalists and editors are swamped with emails. Ensure your message is to the point.
Follow Guidelines: If USA Today has specific submission guidelines, ensure you adhere to them meticulously.
Attach Relevant Materials: If you have images, research data, or additional documents that bolster your story, make sure to include them.
Respect Timelines: If you've been given a deadline, honor it. It's a testament to your professionalism.
Don'ts:
Avoid Mass Emails: Sending generic mass emails is a sure-fire way to get ignored. Personalize your pitch.
Shun Hyperbole: It's great to be enthusiastic, but avoid making exaggerated claims or promises.
Don't Be Pushy: Following up is acceptable, but incessantly badgering editors will only hurt your chances.
Avoid Sending Unrequested Large Files: They clog up email inboxes. Instead, use links or cloud storage if necessary.
Remember, reaching out to USA Today or any major publication requires patience, persistence, and professionalism. Every successful pitch is a combination of a compelling story and the right approach.
How to Submit a Press Release & Publish Directly on USA Today
Getting your press release published on USA Today isn't just about sharing news; it's about reaching millions of readers, building credibility, and enhancing brand visibility. So, how do you ace this? Let's dive in.
The Submission Process: A Step-by-Step Guide
Craft a Compelling Press Release: Your content must be newsworthy, factually accurate, and engaging. Remember, you're competing with numerous other submissions.
Include a Clear Subject Line: Your email's subject should be attention-grabbing and convey the essence of your press release.
Add Multimedia: A relevant image or video can significantly boost the appeal of your press release. Make sure any multimedia is of high resolution and pertains to your story.
Follow USA Today's Guidelines: Each publication has its specific requirements for press releases. Familiarize yourself with these to increase your chances of acceptance.
Send it to the Right Channel: USA Today has specific departments and editors for different news sections. Ensure your press release reaches the right person or department.
A Little Boost from AmpiFire
Besides the direct submission, consider leveraging platforms like AmpiFire. This platform can amplify your press release distribution, ensuring it reaches not just USA Today but other impactful channels. It's like having a personal PR team, supercharging your outreach. You can learn more about AmpiFire and their services on their website.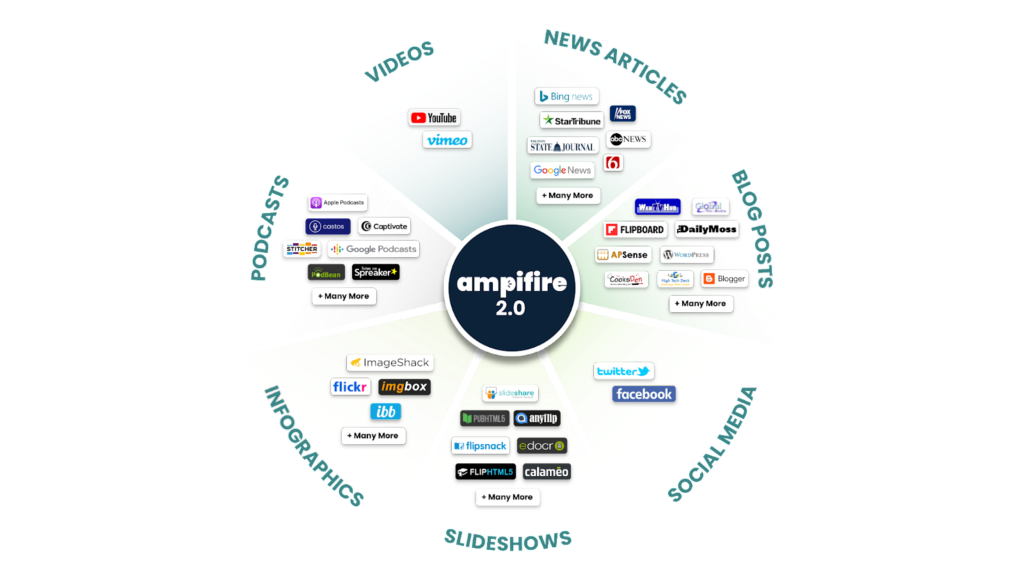 Crafting a press release is only half the battle. Distributing it effectively is what turns your effort into actual eyeballs on your news. So, get writing, follow the steps, and see your brand soar with the exposure it deserves.
How to Get a Backlink from USA Today
Before diving into the 'how-to', let's get one thing straight: a backlink. In the simplest terms, a backlink is when one website mentions another website and links back to it. It's like an online nod of approval. For businesses and websites, backlinks from reputable sources, like USA Today, can drive traffic, boost credibility, and improve search engine rankings.
Strategizing Your Way to That Coveted USA Today Backlink
Getting a backlink isn't just about luck; it's about strategy. Here's how you can increase your chances:
Quality Content: Most importantly, the foundation of securing a backlink lies in the value you offer. Ensure your content, be it an article, report, or infographic, provides genuine value to USA Today's audience.
Engage and Build Relationships: Foster connections with USA Today's writers and editors. Engage with their content, provide insightful comments, and offer your expertise when relevant.
Guest Posts: Offer to write a guest post for USA Today. Besides positioning yourself as an expert, it provides an organic opportunity for a backlink.
Be Newsworthy: Feature stories, groundbreaking research, or exclusive interviews are more likely to get picked up and linked back to.
Use Social Media: Share your content on platforms where USA Today's writers and editors hang out. Twitter, for instance, is a hub for journalists.
Regularly Pitch: Because securing a backlink can be competitive, make it a habit to pitch fresh, relevant content to USA Today.
In the realm of digital marketing, backlinks are gold. They're a testament to your content's quality, relevance, and authority. And when it's from a giant like USA Today, it's not just a backlink; it's a badge of honor. So, put in the effort, stay persistent, and soon enough, you'll see that precious link pointing back to your site.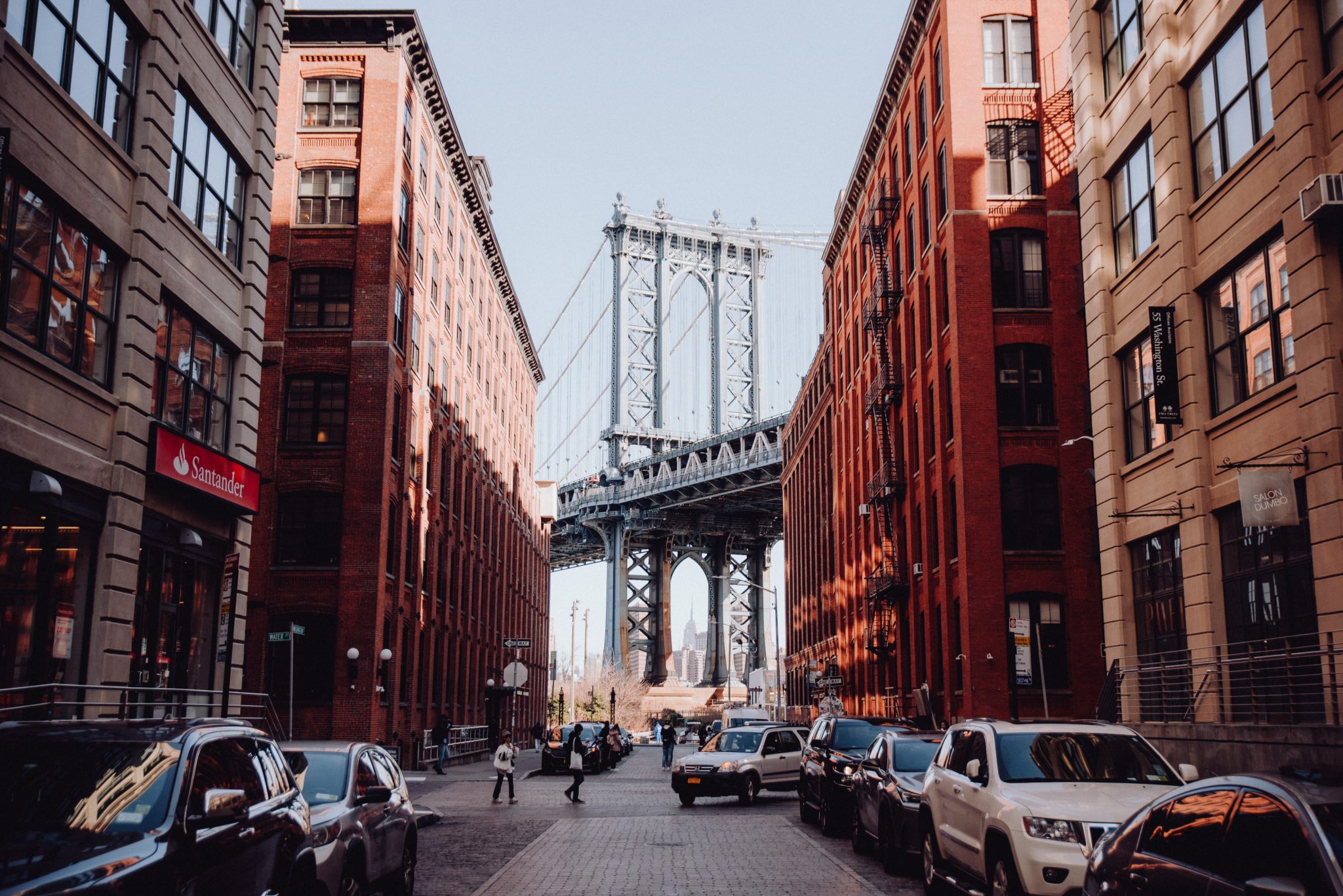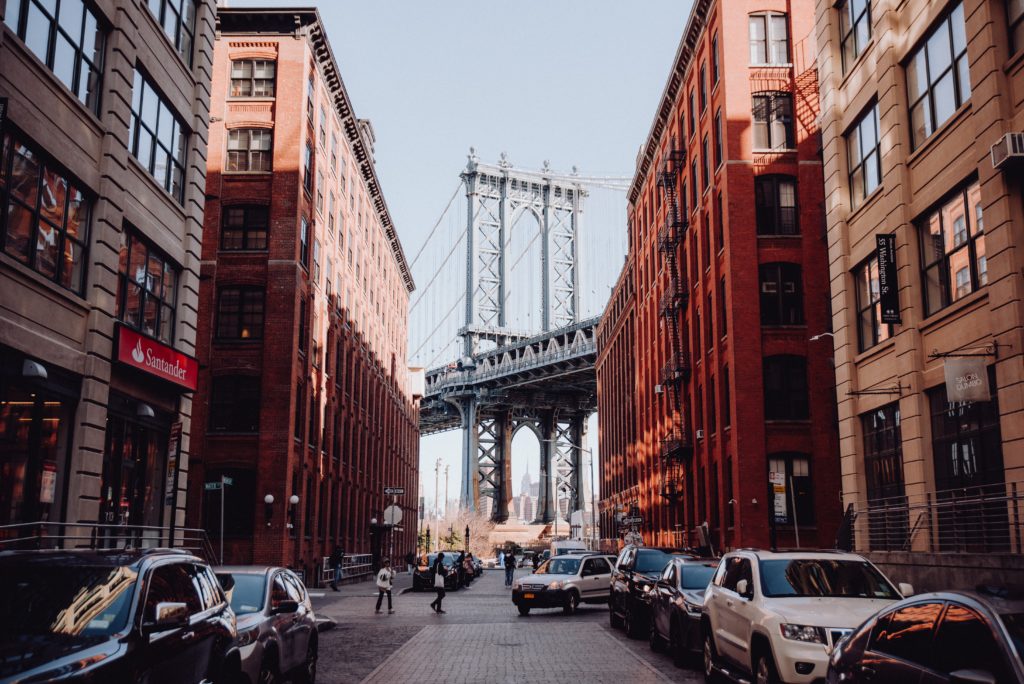 Use AmpiFire to Publish to USA Today
AmpiFire is an innovative platform designed to amplify content across a multitude of channels. But besides its wide-reaching distribution network, one of its standout features is the premium service that provides users with an opportunity to publish directly to top-tier outlets, though it does not submit directly to USA Today. For businesses and marketers aiming for better visibility and a broader reach, AmpiFire's premium service is like a golden ticket.
A Deeper Dive into AmpiFire's Premium Service
Here's how AmpiFire's premium service sets itself apart:
Direct Publishing to Elite Platforms: The service is not just about spreading your content; it's about placing it where it matters most.
Tailored Strategies: Depending on your content type and objective, AmpiFire crafts bespoke strategies that resonate best with USA Today's readership.
Increased Visibility: With AmpiFire's premium service, your content doesn't just get published; it gets positioned for maximum exposure. Therefore, it's not just about being on the platform; it's about shining on it.
Guided Process: Most importantly, the AmpiFire team guides users throughout the content creation process, ensuring it aligns with the standards and requirements of USA Today.
Analytics and Insights: The service doesn't stop at publishing. Users gain access to detailed analytics, helping them gauge the impact of their content and understand audience engagement better.
For those looking to elevate their content game and position themselves prominently in the digital space, AmpiFire's premium service offers an unparalleled opportunity. It's more than just a publishing tool; it's a bridge to a broader audience, greater credibility, and heightened brand visibility.
Get access to the only platform offering organic results done-for-you.

Discover AmpiFire and get your press releases seen on Google News, YouTube, SlideShare, Apple Podcasts and many more…

Click Here To Learn More
Act now and harness the power of top-tier platforms for maximum visibility! Do you believe the time and effort to secure a spot on USA Today is a worthy investment for your brand?
Frequently Asked Questions
Is USA Today a Credible Platform for Submitting Press Releases?
Absolutely, USA Today stands as one of America's most reputable platforms for press release submissions. With over 2.6 million circulations daily and an extensive online presence, it offers unparalleled reach. In comparison, platforms like The New York Times and The Washington Post have their strengths, but USA Today's diverse readership provides a broader audience spectrum.
What Differentiates Publishing Directly on USA Today from Traditional News Submission?
Publishing directly on USA Today guarantees an immediate placement on their platform. Traditional news submissions, on the other hand, involve sending a press release to journalists, who may or may not pick up the story. While both methods have their merits, direct publishing ensures a spot on USA Today.
How Can I Introduce Myself Professionally to USA Today?
To make a professional introduction to USA Today, it's crucial to provide clear, concise information about yourself or your organization and explain the significance and relevance of your story. Remember, journalists receive countless pitches daily, so stand out by being authentic and direct.
Any Tips on Contacting USA Today to Get My Story Featured?
Certainly! When contacting USA Today, ensure your pitch is compelling and newsworthy. Do: Craft a catchy headline, provide factual information, and keep your pitch concise. Don't: Send generic pitches, exaggerate facts, or become discouraged if you don't get a response immediately. It's always good to note that while USA Today is a top-tier platform, outlets like CNN and BBC might offer different audience demographics worth considering.
How Can I Get a Backlink from USA Today?
Securing a backlink from USA Today typically involves creating high-quality, newsworthy content that the platform would naturally want to reference. This content must be valuable to their readership and align with their editorial guidelines. In essence, the key to gaining a backlink is value-driven, unique content.
Why is a Backlink from USA Today Significant?
A backlink from USA Today is not just any link. Given the platform's authority, such a backlink can substantially boost a website's credibility, search engine ranking, and overall online visibility. Compared to links from newer or less authoritative websites, a USA Today backlink is a gold standard in the SEO world.
Can AmpiFire Truly Help Me Publish Directly to USA Today?
No, AmpiFire doesn't submit press release on your behalf to USA Today. But AmpiFire's premium service offers users the golden opportunity to publish directly on many high-authority sites. Beyond just distribution, AmpiFire crafts strategies tailored to resonate best with each platform's readership, setting it apart from many other distribution platforms.
What Makes AmpiFire's Premium Service Unique from Other Platforms?
While other platforms may offer content distribution, AmpiFire's premium service stands out by guaranteeing direct publishing to top-tier outlets. Additionally, it provides users with analytics and insights post-publishing, something not commonly found with competitors.
Are There Alternatives to AmpiFire for Direct Publishing?
Yes, there are other platforms, like PR Newswire and Business Wire, offering content distribution services. However, the unique selling proposition of AmpiFire is its guaranteed direct publishing to elite platforms and the bespoke strategies it crafts for users.
What's the Major Benefit of Submitting a Press Release to USA Today for My Business?
Submitting a press release to USA Today can significantly elevate your brand's credibility and reach. Given USA Today's massive audience, your business stands to gain not just visibility, but also a chance to position itself as an industry leader.