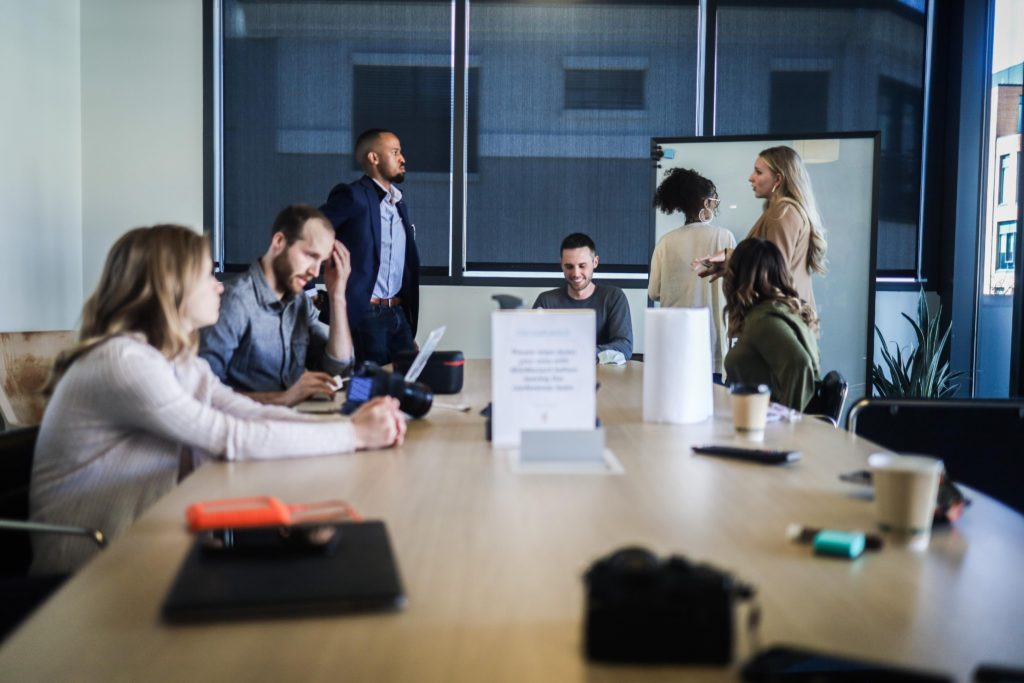 The Telegraph Press Release vs. Submitting a News Story Tip
First off, let's get acquainted with The Telegraph. Among the myriad of news platforms available, The Telegraph stands as one of the UK's most distinguished. Established in 1855, it has since become an integral part of the British media landscape, consistently delivering high-quality journalism. The Telegraph's readers are not your average news consumers. They're a mix of professionals, decision-makers, and individuals with a penchant for comprehensive, well-researched stories. Because of its audience's specific taste, The Telegraph is notoriously picky about the content they feature, ensuring it's always up to par with their standards.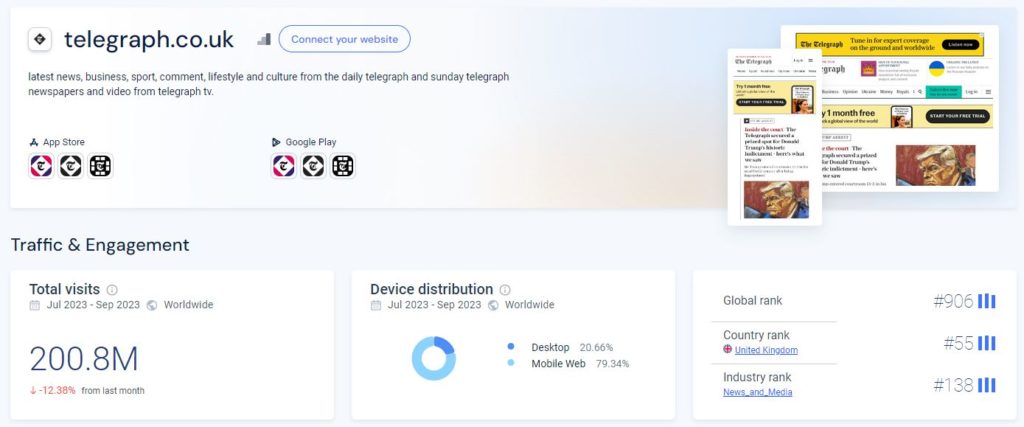 Press Release vs. News Story Tip: The Subtle Dance
So, you've got a story and you're itching to get it out there. But there's a crucial decision to make: do you pitch it as a press release or as a news story tip?
Traditional Press Release: A written statement detailing a specific but brief piece of news. It's polished, to the point, and typically sent to a broad group of journalists. When you're looking to announce a product launch, a corporate event, or significant company news, this is your go-to.
News Story Tip: Slightly more informal. It's a hint, a nudge, a whispered secret. It's you saying, "Hey, I've got something juicy here that you might want to dig deeper into." It's less about presenting a finished story and more about enticing a journalist to investigate further.
Submitting a press release directly on The Telegraph offers the advantage of reaching their vast readership quickly. It's like standing on a podium with a loudspeaker. Conversely, sending a news story tip is akin to slipping a note to a reporter in the hopes they'll find your story compelling enough to pursue.
In essence, the route you choose largely depends on the nature of your content and how you want it to be presented. Both have their merits, but understanding the distinction ensures you approach The Telegraph in the most effective manner.
How to Contact The Telegraph to Feature Your Story
Getting in touch with a reputable platform like The Telegraph, MSNBC, or The Wall Street Journal requires a mix of finesse, professionalism, and strategy. First impressions count, so it's critical to determine the best point of contact for your story.
Contact Information for The Telegraph
Below is a partial list of journalists that work for The Telegraph.
Steve Latter – Production Journalist
Matilda Head – Journalist
Lisa Markwell – Journalist
James Crisp – Europe Editor
Lauren Sneath – Production Journalist
Jack Simpson – Transport Correspondent
Additionally, there are several avenues to submitting your press release directly to The Telegraph.
To submit letters to the editor for publication in The Daily Telegraph: [email protected]
For letters to the editor for publication in The Sunday Telegraph: [email protected]

Finally, you can reach out to The Telegraph through their Contact Page.
The Do's and Don'ts of Contacting The Telegraph
Do's:
Be Concise: Time is a luxury for journalists. Get to the point quickly.
Be Transparent: If there's a particular section or journalist you're targeting, mention it.
Follow Up, But Not Too Much: If you haven't received a response in a week, it's okay to send a polite reminder.
Don'ts:
Over-Promise: If you can't deliver on a claim, don't make it.
Be Too Casual: A friendly tone is great; being overly familiar isn't.
Send Unsolicited Attachments: Wait until they express interest before flooding them with additional materials.
Most importantly, remember that persistence is key. But it's equally crucial to be respectful and understand that not every pitch will be a home run. Tailoring your approach, understanding the platform's audience, and showcasing genuine passion for your story will significantly boost your chances of capturing The Telegraph's attention.
How to Submit a Press Release & Publish Directly on The Telegraph
Getting your press release featured in The Telegraph is akin to getting a ticket to the big league. Their significant readership and respected reputation mean that any business stands to gain tremendous visibility and credibility from such a feature. So, how do you go about this?
The Submission Process:
Research Their Guidelines: Before anything else, familiarize yourself with The Telegraph's press release submission guidelines. They'll provide the structure and format specifics they prefer.
Craft a Captivating Headline: The headline is your hook. Make it engaging, relevant, and reflective of the content.
Engaging Content: The Telegraph favors content that's newsworthy, factual, and relevant to their audience. Make sure your press release provides value and isn't just a sales pitch.
Supporting Materials: Attach high-quality images, infographics, or videos if necessary, but remember to keep attachments minimal and relevant.
Submit via the Proper Channel: The Telegraph often has a designated portal or email address for press release submissions. Ensure you're sending yours to the right place.
Shortcut to Success: Using AmpiFire
While there's no harm in going the traditional route, sometimes, getting a little help can streamline the process. AmpiFire is one such platform designed to optimize and distribute your press release. While there are numerous platforms out there, AmpiFire stands out due to its comprehensive approach to not just press releases, but a variety of content types. Learn more about AmpiFire on their website.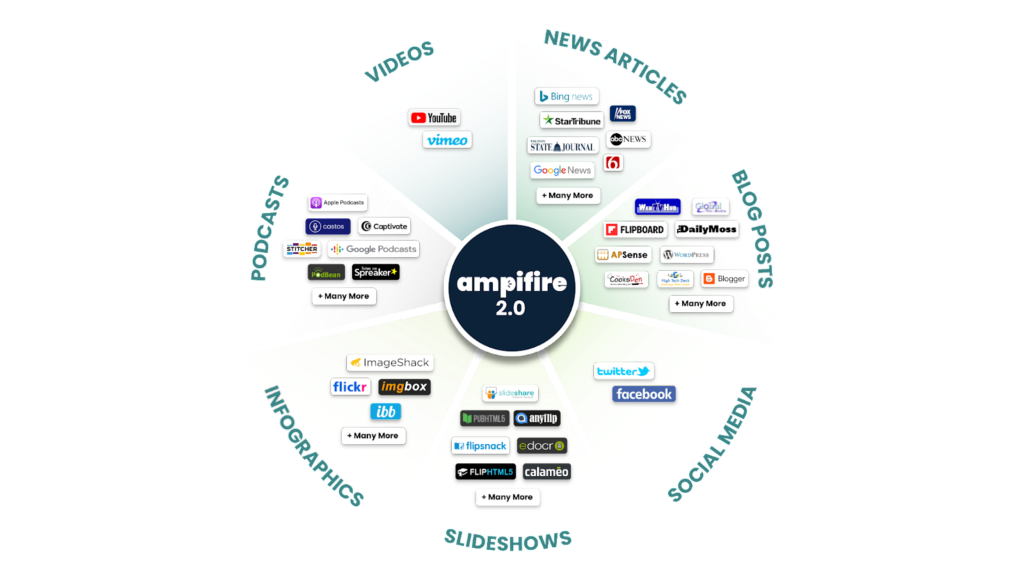 Most importantly, remember that while getting into The Telegraph is a significant achievement, ensuring your content is of high quality, relevant, and provides value is crucial. The platform is just a medium; your message is the star.
How to Get a Backlink from The Telegraph
Before diving into the nitty-gritty, let's quickly define what a backlink is for clarity's sake. A backlink, often referred to as an "incoming" or "inbound" link, is when one website links to another website. It's a vital factor for search engine optimization (SEO) because it signifies trust and quality of content. In layman's terms, think of it as a vote of confidence from one website to another.
Steps to Secure that Coveted Telegraph Backlink:
Provide Outstanding Content: This can't be stressed enough. The Telegraph won't link to mediocre or run-of-the-mill content. Ensure your content is top-notch, relevant, and adds significant value to their audience.
Reach Out and Build Relationships: Cultivate relationships with journalists and contributors to The Telegraph. Engage with their content, provide feedback, and offer insights. This organic connection can open doors to collaboration and backlink opportunities.
Guest Posting: The Telegraph occasionally allows guest contributions. If you have an area of expertise that aligns with their content, propose a guest post. Within this post, incorporate a relevant and organic link back to your site.
Use Relevant Data and Research: If you've conducted a unique study or research, share it. Journalists love hard data, and if it's something groundbreaking or particularly interesting, they might reference it, leading to a backlink.
Respond to Journalist Requests: Platforms like HARO (Help A Reporter Out) often have journalists from top publications, including The Telegraph, seeking insights or quotes for their stories. By providing valuable insights, you stand a chance of getting a backlink.
Because The Telegraph is a high-authority site, acquiring a backlink from them can significantly boost your website's SEO prowess, driving organic traffic and increasing visibility. Therefore, while the process might be challenging, the rewards are well worth the effort.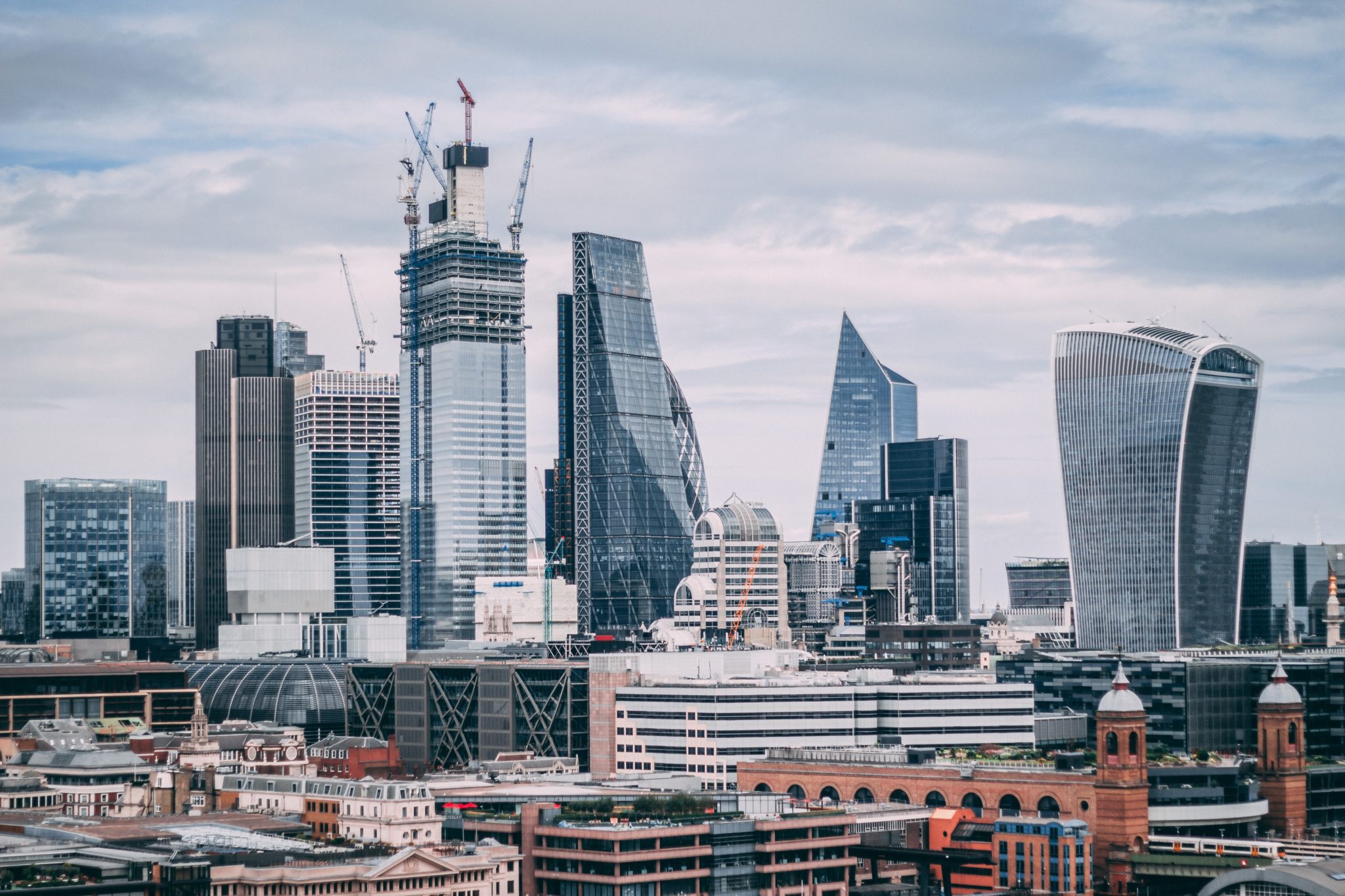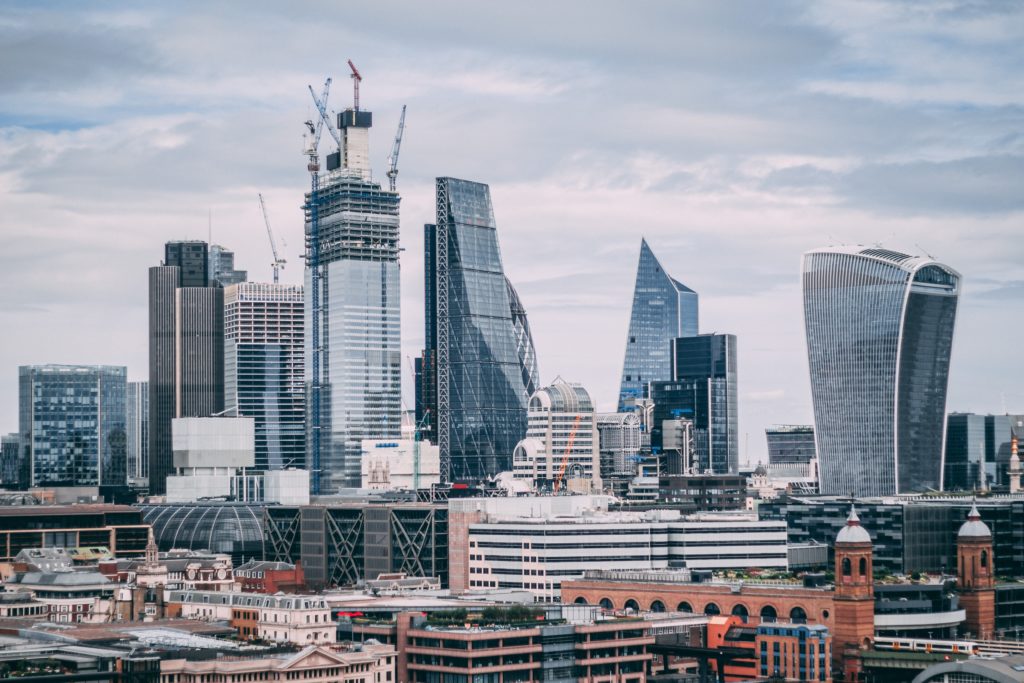 Use AmpiFire to Publish to The Telegraph
AmpiFire is a cutting-edge content amplification platform, streamlining the process of publishing content across various reputable online channels, including The Telegraph. Leveraging its automated tools and extensive network, AmpiFire empowers businesses and individuals to get their message in front of potential audiences effectively and efficiently.
A Closer Look at AmpiFire's Premium Service
For those looking for a more tailored experience, AmpiFire's premium service is the way to go. Here's what it entails:
Personalized Strategy Sessions: Collaborate with AmpiFire's team of experts to strategize the perfect content distribution plan aligned with your goals.
Priority Publishing: Your content gets the fast track, ensuring quicker reviews and faster publishing times on platforms like The Telegraph.
Extended Network Access: Dive deeper into AmpiFire's extensive network, tapping into niche platforms that cater specifically to your target audience.
Dedicated Support: Experience enhanced support with a dedicated account manager guiding you at every step, from content creation to distribution.
In summary, AmpiFire is not just a tool but a comprehensive solution for those looking to elevate their content distribution game. For direct publishing on renowned platforms like The Telegraph, AmpiFire's premium service is the ace up your sleeve.
Ready to experience the only platform offering organic results done-for-you.

Discover AmpiFire and get your press releases seen on Google News, YouTube, SlideShare, Apple Podcasts and many more…

Click Here To Learn More
Act Now! Dive into the world of amplified content distribution and leverage platforms like The Telegraph to elevate your brand's presence. Are you ready to harness the power of high-authority platforms for your brand's growth?
Frequently Asked Questions
How Exactly Can The Telegraph Boost My Brand's Visibility?
The Telegraph, given its significant online presence and a vast audience base, can amplify a brand's visibility exponentially. By submitting a press release or publishing a story on this platform, businesses tap into its monthly readership, which is in the millions.
What Sets AmpiFire Apart from Other Content Amplification Platforms?
When it comes to content amplification, AmpiFire shines with its direct publishing capabilities, especially on high-authority platforms like The Telegraph. Additionally, the premium service offers a tailored experience with priority publishing and extended network access, while other platforms might only provide generic distribution.
Is Securing a Backlink from The Telegraph Really Beneficial?
Absolutely! A backlink from The Telegraph, a high-authority site, is incredibly valuable for SEO. Such backlinks can significantly improve a website's ranking on search engines compared to links from lesser-known sites.
How Does AmpiFire's Direct Publishing to The Telegraph Work?
AmpiFire leverages its partnerships with high-authority platforms, including The Telegraph, enabling users to publish content directly. This simplifies and streamlines what might otherwise be a complex submission process on individual platforms.
Are There Any Downsides to Using AmpiFire for Publishing on The Telegraph?
While AmpiFire offers seamless publishing on The Telegraph, it may come at a cost higher than manual submissions. Additionally, while AmpiFire does optimize for visibility, individual optimization and tailoring might be limited compared to hand-crafted submissions.
How Should I Introduce Myself to The Telegraph for My Story Submission?
Professionalism is key. Start with a clear and concise introduction of yourself and your brand, specify the purpose of your communication, and provide valuable content or a newsworthy angle to capture their interest.
What Should I Avoid When Contacting The Telegraph?
Avoid being overly promotional or sending generic pitches. It's crucial to provide unique value and ensure your story aligns with The Telegraph's audience and editorial guidelines. Comparatively, tailored pitches tend to have higher success rates than generic ones.
How Beneficial is a Press Release for My Business?
Press releases, especially when submitted to platforms like The Telegraph, can immensely boost brand visibility and credibility. They offer a formal way to share news, events, or updates, reaching a wider audience and potentially attracting media coverage.
How Does AmpiFire's Premium Service Compare to Standard Offerings?
AmpiFire's premium service stands out by offering personalized strategy sessions, priority publishing, extended network access, and dedicated support. While the standard service provides value, the premium service takes a more tailored and hands-on approach.
Can I Use AmpiFire for Other Platforms Beyond The Telegraph?
Yes, AmpiFire's extensive network covers numerous platforms beyond The Telegraph. With its multi-channel approach, users can amplify their reach across various online channels, making it a versatile tool in content distribution.