In This Guide:
9 must-have elements of a press release for the insurance industry.
1 customizable press release template for the insurance industry.
1 hypothetical press release sample to kickstart your writing.
25 press release ideas tailored for different insurance industry announcements.
12 do's and don'ts when writing press releases for the insurance industry.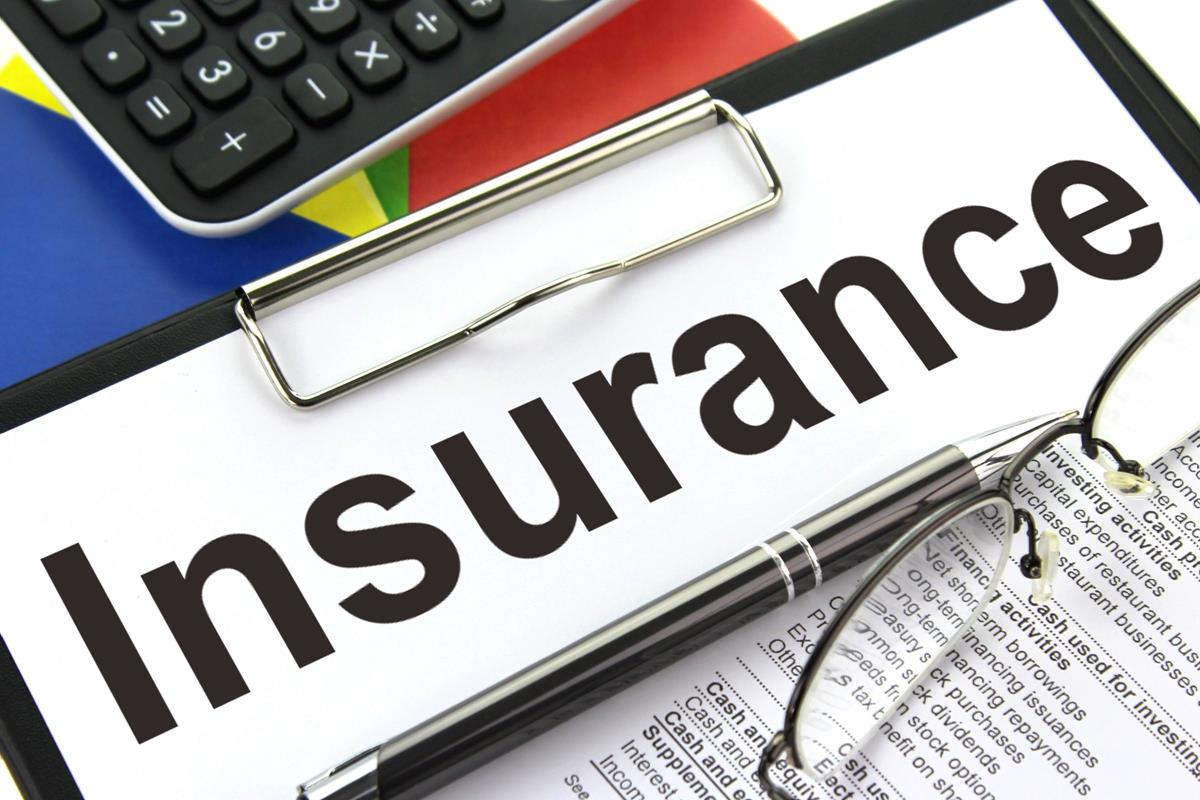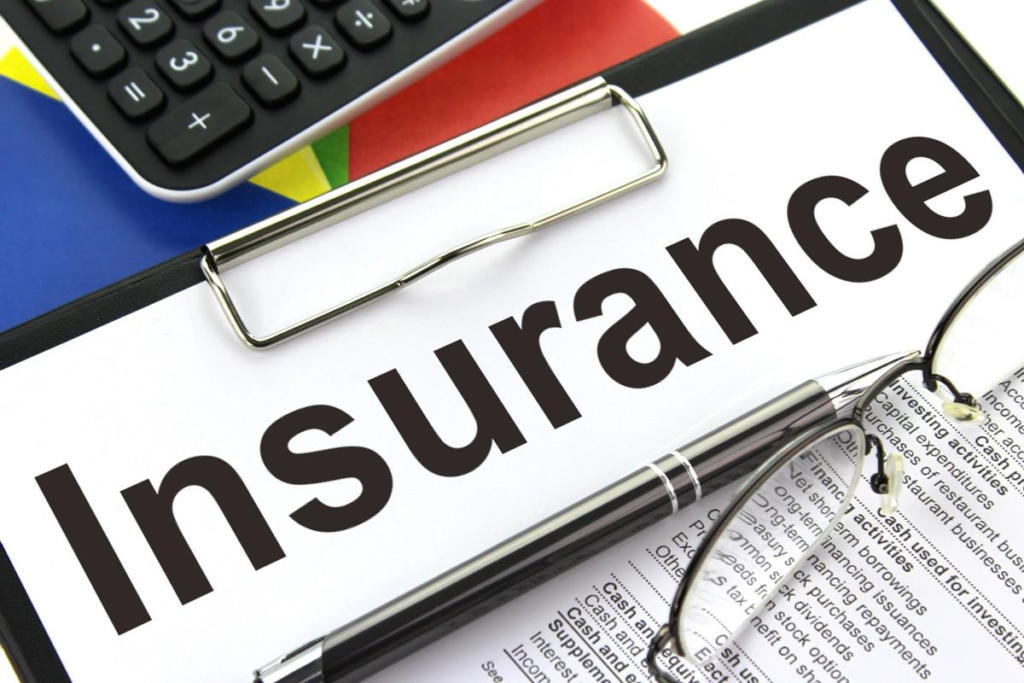 9 Essential Elements of an Insurance Industry Press Release
Dive in to discover the key building blocks of an insurance industry press release that not only commands attention but also turns heads—because in a world oversaturated with information, being unforgettable is your best policy.
1. Opening Marks
Opening marks are your starting gun in a race for attention. They indicate the beginning of your press release and set the tone. Typically, these are simple notations like "FOR IMMEDIATE RELEASE." Their role is crucial: they tell the journalist that what follows is newsworthy.

2. Headline
The headline is your one-shot chance to grab attention. Journalists and consumers alike should feel compelled to read further. Make it snappy by using action verbs and relevant keywords. You must also be precise by specifying what the news is about, e.g., "Insurance Co. Launches New Natural Disaster Coverage." Remember that headlines must be succinct. Keep it under 100 characters for easy scanning and quick comprehension.

3. Sub-Headline
The sub-headline plays second fiddle to your headline but is no less important. It provides additional context and reels the reader further into the story. It must explain why your news matters. And a one-liner that complements the headline is usually sufficient. Also use human interest elements or statistical data to pique curiosity.

4. Dateline
The dateline provides the where and when of your news. It usually consists of the city, state, and the date. Remember to always follow protocol, when it comes to its positioning. Place it at the beginning of your lead paragraph. Be accurate by confirming the city and state are relevant to the news. Use the format "CITY, State, Month Day, Year."

5. Lead Paragraph
This is where you answer the 5 W's: Who, What, Where, When, Why. Start strong and open with a hook that encapsulates the essence of your news. You must also inform quickly. By the end of this paragraph, readers should understand the basic facts. Aim for no more than three to four sentences.

6. Body
Your body text is where the details live. Use subheads to break up your content into digestible sections. Be sure to incorporate quotes and statements from stakeholders like CEO or COO, or experts to give your release a human element. Be factual and use data, numbers, and facts to substantiate your claims.

7. Boilerplate
This is your company's 'About Us' in a nutshell. Include your company's mission statement (e.g., briefly state what your company does and why). In addition to that, include a link to your main website or specific landing page. Don't forget to regularly update the boilerplate to include the latest awards, partnerships, or company milestones.

8. Contact Information
Don't make them hunt for ways to reach you.
Person of Contact: Name, title, and department.
Multiple Channels: Email, phone number, and social media profiles.
Availability: Mention your timezone and the best times to reach out.

9. Closing Marks
These signal the end of the release. Typical closing marks are "###" or "-30-". It serves as a clear sign-off, so choose universally recognized closing marks. As for its positioning, place them centered, below your last line of text.
Now you have a playbook for assembling an insurance industry press release that can stand toe-to-toe with the best in the business. With this format, you're not just sending out information; you're telling a compelling story that demands attention.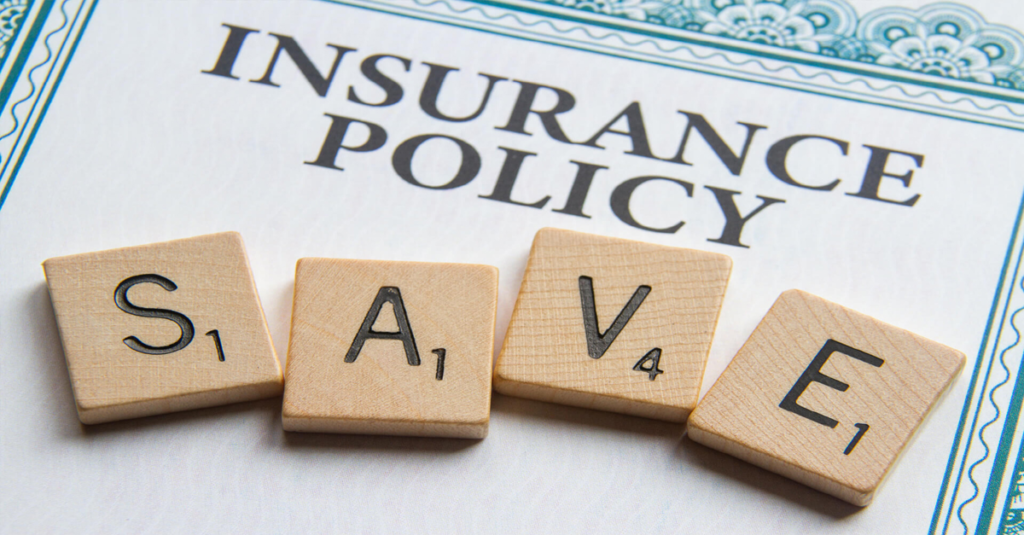 Press Release Template for Insurance Industry
With this tailored template in hand, you're not just ready to announce news—you're poised to make headlines. Just plug in your specifics, and you're good to go.
Opening Marks
FOR IMMEDIATE RELEASE

Headline
[Insurance Company Name] Unveils [New Product/Service] to Transform [Specific Aspect of Insurance Market]

Sub-Headline
Groundbreaking [Product/Service] Aims to [Solve a Problem, Improve a Situation, etc.]

Dateline
[CITY, State, Month Day, Year]

Lead Paragraph
[Insurance Company Name], a leader in [specific insurance sector], is excited to announce the launch of its [new product/service], designed to [state the primary benefit or solution]. Available from [Release Date], this innovation aims to [state the goal or purpose].

Body

Subheading 1:
[Briefly discuss the problem or gap in the market]
-Fact 1
-Fact 2

Subheading 2:
[Explain how your product/service addresses this problem]
-Quote from CEO or industry expert: "…"

Subheading 3:
[Discuss partnerships, if any, and the value they bring]
-Fact or Statistic: "…"

Boilerplate
[Insurance Company Name] is a leading [type of insurance] provider committed to [company mission]. For more information, visit [Website URL]. Recent accomplishments include [notable award, achievement, milestone].

Contact Information
For Media Inquiries:
-[Full Name], [Position]
-[Email]
-[Phone Number]
-[Optional: Social Media Profiles]

Closing Marks
###
Whether you're launching a new policy, announcing a business merger and acquisition, or anything in between, this framework lays down the path for a press release that makes waves.
Press Release Sample for Insurance Industry
You've had the theory and the template; now it's time for a tangible example. Here's a full-fledged press release sample for the insurance industry that you could virtually pick up and use—just swap out the placeholders with your specifics.
FOR IMMEDIATE RELEASE

SafeGuard Insurance Introduces "HomeSafe" Policy to Revolutionize Home Insurance Market
New Policy Offers Quick Claims Processing and Comprehensive Natural Disaster Coverage

NEW YORK, NY, September 1, 2023 – SafeGuard Insurance, a leader in home and property insurance, is thrilled to unveil its latest policy, "HomeSafe." Available from October 1, 2023, this groundbreaking policy is designed to expedite claims processing and offer comprehensive coverage for natural disasters.

The Challenge in the Market:
The current home insurance market often leaves customers frustrated due to slow claims processing and limited natural disaster coverage.
-45% of homeowners complain about slow claims processing.
-30% feel their policies don't offer comprehensive natural disaster coverage.

The HomeSafe Solution:
SafeGuard Insurance's "HomeSafe" policy is specifically tailored to address these gaps. "We listened to homeowners and designed HomeSafe to offer what is genuinely needed—a quick, comprehensive, and hassle-free solution," said Jane Doe, CEO of SafeGuard Insurance

SafeGuard Insurance has teamed up with WeatherTech, a leading tech firm, to offer predictive natural disaster alerts to policyholders. WeatherTech's predictive technology has reduced claim processing time by 20%.

SafeGuard Insurance is a leading home and property insurance provider committed to offering efficient, customer-centric solutions. For more information, visit www.SafeGuardInsurance.com. The company recently won the 2023 Industry Innovator Award.

For Media Inquiries:
John Smith, Head of Communications
[email protected]
555-123-4567
Twitter: @SafeGuardInsure

###
This sample demonstrates how to effectively communicate your message in a compelling manner. It's all here: from the hook in the headline to the substantiated claims in the body. Feel free to use it as a model or even a fill-in-the-blank guide for your own insurance press release.
25 Press Release Ideas Tailored for the Insurance Industry
Don't get stuck on what your next insurance press release should be. Here's 25 press release ideas, tailor-made for insurance industry announcements.
1. Telematics Integration: Announce the implementation of telematics in your auto insurance, emphasizing how it allows for personalized rates based on actual driving behavior.
2. Mental Health Coverage: Publicize the launch of policies with extensive mental health coverage, addressing the ever-increasing demand in healthcare needs.
3. Global Expansion: Share your international expansion plans, detailing how your services will be adapted to meet the unique requirements of the new markets you're entering.
4. Smart Home Discounts: Reveal discounts or features for policies that incentivize homeowners to adopt smart home technologies, such as intelligent fire alarms or security systems.
5. Pandemic Response: Discuss alterations in your services, policies, or claim processes in light of a pandemic, emphasizing customer benefits like expedited claims or premium pauses.
6. Wellness Program Integration: Announce collaborations with wellness or fitness apps to provide discounted premiums or other perks for policyholders meeting specific health goals.
7. Fraud Prevention Measures: Detail new initiatives or technologies aimed at fraud prevention, explaining how this will maintain lower premiums and enhance customer trust.
8. Pet Insurance Options: Unveil a specialized pet insurance policy, targeting the burgeoning pet owner demographic with competitive rates and extensive coverage options.
9. Automated Claim Processing: Introduce your new automated system for claims, focusing on how it simplifies the process and speeds up approval times for policyholders.
10. Economic Impact Studies: Release industry reports on the economic advantages of having insurance, perhaps with a focus on how uninsured risks can have broader economic consequences.
11. Specialized Insurance Packages: Roll out tailored insurance packages for niche markets such as freelancers, collectors, or extreme sports enthusiasts.
12. Rate Reductions: Announce sweeping rate reductions for certain policies, emphasizing the continued commitment to affordability without sacrificing coverage.
13. Online Platform Upgrades: Discuss enhancements to your online portal, highlighting features that facilitate easier policy management and filing claims.
14. Tech Innovations: Publicize the implementation of groundbreaking technologies like AI for risk assessment or blockchain for secure, transparent transactions.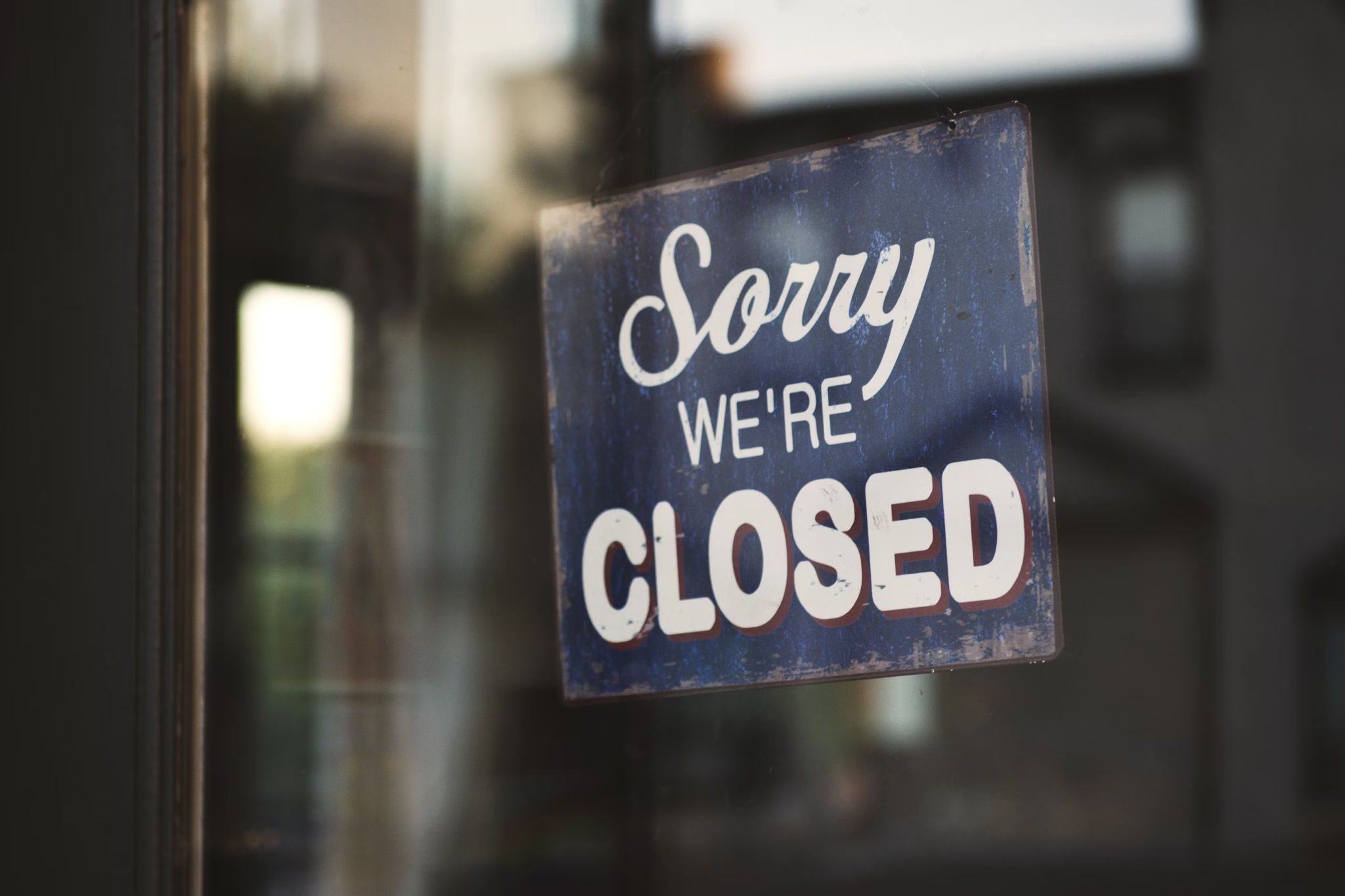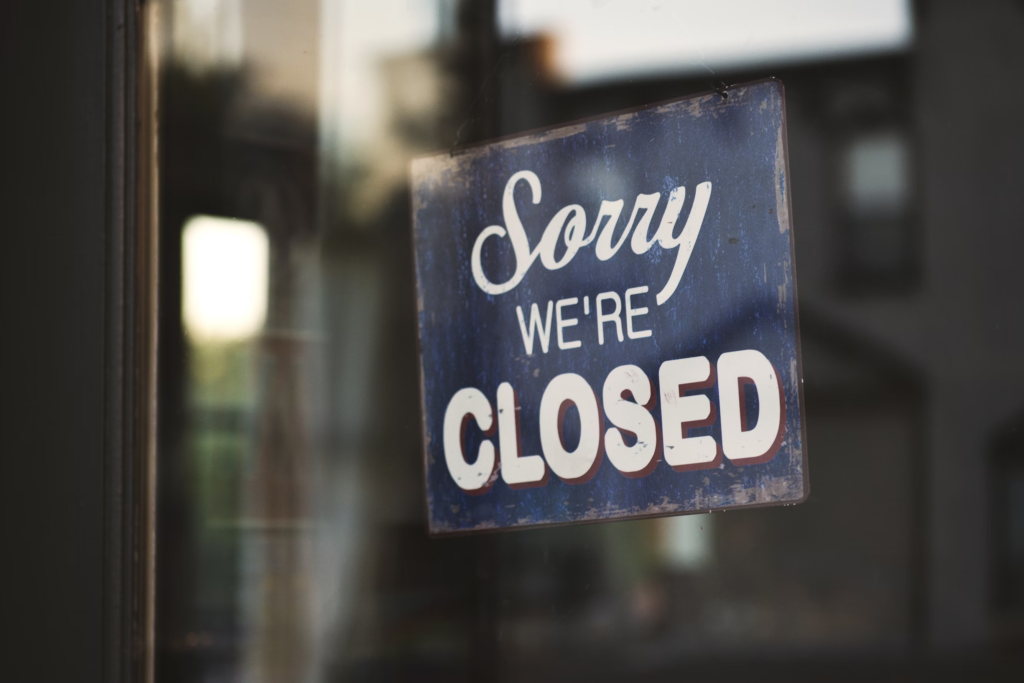 16. Rideshare Insurance: Introduce specific insurance products tailored for rideshare drivers or delivery service partners, detailing the types of unique coverage that are offered.
17. Senior Citizen Plans: Unveil insurance plans designed specifically for senior citizens, covering aspects like long-term care, life insurance without medical exams, or comprehensive health plans.
18. Financial Literacy Programs: Announce a new initiative aimed at educating high school or college students on the importance of insurance and how to manage their financial risks, perhaps in collaboration with educational institutions.
19. Travel Insurance Updates: Detail enhancements in your travel insurance packages that address modern travel needs, such as extreme sports or flexibility in cancellation policies.
20. Flexible Payment Plans: Announce the introduction of flexible payment plans to make insurance coverage more accessible, such as "pay-per-mile" auto insurance or no-interest monthly payment options for annual premiums.
21. Pre-existing Condition Coverage: Reveal new plans specifically catering to individuals with pre-existing health conditions, providing more affordable and comprehensive coverage options.
22. Eco-Friendly Vehicle Discounts: Announce discounts or lower rates for policyholders who own eco-friendly vehicles such as electric cars or hybrids.
23. Multi-Policy Bundles: Launch bundled insurance plans that enable customers to combine multiple policies like home, auto, and life insurance, offering both savings and streamlined customer service.
24. Career Development Initiatives: Announce programs aimed at upskilling employees, focusing on how this enhances customer service and overall company excellence.
25. Seasonal Coverage Options: Introduce short-term, seasonal insurance options for things like holiday travel or hurricane season, emphasizing flexibility and specialized coverage.
12 Dos and Don'ts of Insurance Industry Press Release
For insurance professionals aiming to make their news resonate, understanding the nuances of press release etiquette is essential. Here are some pivotal dos and don'ts to keep in mind when crafting your next press release.
Dos:
Be Concise: Clarity and brevity are vital. Journalists and readers appreciate press releases that get straight to the point.
Use Factual Language: Always opt for objective, factual language over promotional jargon. Hyperbolic terms like "revolutionary" or "groundbreaking" can harm credibility.
Opt for a Professional Tone: Ensure that the tone is professional and aligned with your brand's voice, especially given the often complex and sensitive nature of insurance products.
Cross-reference Facts: Double-check all the figures, statistics, and factual claims made in the press release to maintain credibility and avoid retractions.
Test Links: If you're including links to websites or digital platforms, verify that they work correctly and lead to the intended destination.
Proofread: A single grammatical error can tarnish the release's credibility. Have multiple people review the document before it's disseminated.
Don'ts:
Avoid Being Overly Technical: Insurance can be complicated, but the press release shouldn't be. Steer clear of jargon or industry-specific language that the general public may not understand.
Don't Omit the Call to Action: Whether you're asking readers to visit a website or contact an agent, make sure there's a clear next step for them to take.
Don't Skip Multimedia: If appropriate, add relevant images or video links. However, ensure they genuinely add value and are of high quality.
Avoid Inconsistencies: Make sure that information is consistent throughout the release. Contradictory statements can confuse readers and journalists alike.
Don't Send Without Approval: Before dissemination, make sure all internal stakeholders have reviewed and approved the release, especially if it includes sensitive or regulated information.
Don't Forget SEO: While you should not keyword-stuff, incorporating some relevant keywords can help your press release appear in targeted search results.
By adhering to these dos and avoiding the don'ts, you'll stand a better chance of crafting a press release that not only garners attention but also communicates your message effectively in the insurance sector.
Your insurance industry press releases deserve to be seen by a wider audience.

Discover AmpiFire and get your press releases be seen on Google News, YouTube, SlideShare, Apple Podcasts and many more…

Click Here To Learn More
Frequently Asked Questions
Is AmpiFire the best platform to distribute and advertise my insurance industry press release?
AmpiFire is definitely one of the leading platforms for content distribution and amplification, but hey, it's not the only fish in the sea. On the upside, its outreach is comprehensive, touching upon various media outlets that can be essential for the insurance industry. The downside? It can be on the pricier side compared to alternatives like PRWeb or PR Newswire. Still, I get a buzz when I see the coverage and reach AmpiFire can give to a well-crafted press release.
What's the best way to maintain reader engagement in the body of the press release?
Maintaining engagement is no easy feat. Break up long paragraphs. Use bullet points, subheadings, or quotes to add flair and readability. Throw in some stats or quotes to lend credibility. You have to keep your reader on a leash, guiding them through your narrative in an engaging way. Platforms like BusinessWire and AmpiFire are great for distribution, but they can't make a dull press release interesting. That's on you.
How does AmpiFire compare to other platforms for local market coverage?
When it comes to local market coverage, AmpiFire holds its ground pretty well. It can target specific geographies, making it a strong contender for insurance companies looking to make waves in particular regions. But let's get real, local news agencies and platforms like Send2Press can also give you that localized touch. What sets AmpiFire apart for me is its ability to cast a wide net while still giving you the option to zero in on local markets.