Do you want your digital marketing to generate bigger results?

Discover AmpiFire and get your content published on more sites, in more ways, than old-fashioned Press Releases. Get seen on Google News, YouTube, SlideShare, Apple Podcasts and many more…

Click Here To Learn More
I once read in a research paper the following observation:
"Companies are just beginning to learn what nations have already known: in a complex, uncertain world filled with dangerous opponents, it is best not to go in it alone".
Would you agree?
Mergers and acquisitions are interesting periods in the development of any business: only time can say whether these organizational strategic collaborations will turn out to be successful in helping the company thrive, or if they have been a disastrous move on behalf of the owners or managers.
There are many lessons from the very nature of this organizational change that can be integrated into the writing of a press release announcing a business merger or acquisition. A writer can try to communicate the key values and beliefs that underline these business processes. Here are some common beliefs and relevant points:
internal growth possibilities for the organization are diminished for many companies and the mergers are undertaken as a strategic move to survive or grow;
the expected increase of products, markets, and technology resources lower the risk;
planning and signing the deal is easy, implementing it and making it work is the hard part.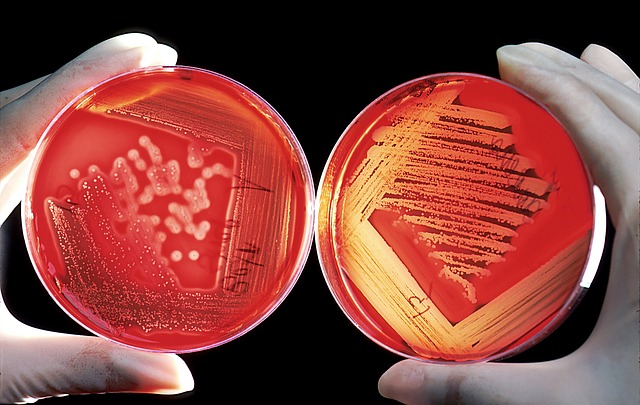 If you're planning on announcing the event via a press release, you can use the opportunity to illustrate and address soon after the merger and acquisition any reported or perceived changes in structure, roles, elements of organizational culture, etc.
You can seize the opportunity in front of you: you can not only announce the event, but also portray it in a way that readers and key stakeholders do not reject the process blindly… but on the contrary, accept it as a plan or a change that will succeed, because it is based on a broader, deeper and more sophisticated strategic decision.
In order for your press release to work well, here are some things you need to consider.
Your Press Release should include the following information:
Catchy headline
Details about the company

name (new/old), formalities,
effective date
reason for the merger/acquisition, impact
niche, mission, operation
products/services offered by the businesses
owner/ CEO

Quote from involved parties – CEO, board of trustees member,  (recommended)
Relevant image: company logo, office building, owner, CEO, investor (recommended)
Company website URL
Release date
Dateline
Boilerplate – about the companies;
Contact information (contact person, company address, phone)
– SAMPLE –
This part of the article gets into the very writing of a compelling press release that clearly shows why your story is relevant and worthy of discussion or sharing.
ZenMana & MSAT Announced the Planned Merger of Their Business Operations
San Francisco, CA, Release:  January 17, 2018.  For Immediate Release
ZenMana and MSAT have announced today the planned merger of their business operations to offer a unified mobile and communications solution to the enterprise market. ZenMana will acquire the MSAT assets, people and customer contracts and the merged business will operate under the ZenMana brand.
MSAT, founded in 2001, provides intelligent mobile communications that boost productivity, supercharge collaboration, and keep the organization connected. Its rich heritage in unified communications and collaboration combined with long-standing partnerships with IBM, HP, & Microsoft provide a market leading proposition.
"MTAS offers an exciting opportunity for ZenMana to strengthen and expand its service offering in enterprise mobility, communication and collaboration" explains Victoria Johnson, founder and CEO of ZenMana. "With a range of high profile clients, the acquisition of MSAT supports the ZenMana strategy to lead the market & meet the future requirements for a single provider to manage all mobile and unified communications".
Tim Clark, founder and CEO of MSAT, also commented "ZenMana's acquisition of MSAT provides a major growth opportunity for both our businesses through an extended service offering for our clients. As organizations begin their transition to a true mobile unified communication and collaboration solution, we will be best positioned to support them on that journey" Clark will join ZenMana as head of the Operations division within ZenMana.
The expanded business will serve 70+ enterprise and government organizations across the USA and will manage 120,000+ communication endpoints.
ZenMana is a main Managed Mobility Service provider in California. It has been solely focused on mobilizing organizations since the year 2006. Since its inception, ZenMana's business and service offering have evolved to meet the unique demands of the dynamic and maturing enterprise market.
To be the leading managed mobility service provider, ZenMana has made customer service the central element to everything that it does.
More information about the software products it offers can be found at the company website: https://pressreleasezen.com/zenmana
A spokesperson for ZenMana shared that they expect definitive agreements to be completed by 15 March 2018 and the operations and staff of MSAT to be transferred to ZenMana's Headquarters in San Francisco shortly thereafter.
Contact info:
Name: Victoria Johnson
Organization: Zen Mana
Address: Buena Vista & Haight Street, San Francisco, CA 94117
Phone: +1-880-706-6051
– TEMPLATE –
You might find the following template handy during the press release writing process.
[Headline Of The Press Release]
[City] [State} Release Date: ["For Immediate Release" or a concrete date]
[Summary Section: Briefly describe your announcement]
[Insert a quote from a company representative related to the merger and acquisition]
[Write an additional paragraph to provide more details about the announcement: try to respond to all relevant W-questions (where, what, why, when, who) share more information about the operations of the company ]
[Insert another quote or another section with details about the news]
[Include a call to action and an URL address where the reader can find more information about the announced event, or the companies' offerings]
[Boilerplate message about the company: insert the following information
Contact info:
Contact Person:
Company:
Address:
Phone:]
Harness a compelling story for your marketing efforts and you will be able to suck your target audience in and make them act and move in the desired direction.
Do you want your digital marketing to generate bigger results?

Discover AmpiFire and get your content published on more sites, in more ways, than old-fashioned Press Releases. Get seen on Google News, YouTube, SlideShare, Apple Podcasts and many more…

Click Here To Learn More
Was this information useful? Let us know in the comments below.