Are you in a need of an award-winning press release?
Do you want your press release to be as attractive, eye-catching, and impressive as the very trophy, the medal or the certificate that the winner has or will receive?
Do you know how to write a press release that can reflect an individual's contribution to an organization or a cause in a meaningful way?
Here's how you can craft a message that can convey the importance of the success that the awarded person or organization has achieved.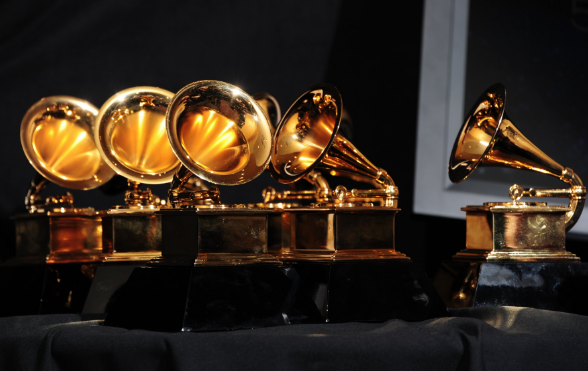 Your Press Release should include the following information:
Catchy headline
Name of recipient
Name of award
Reason and frequency
Recipient's position, occupation
Quote from organizer, recipient
Relevant image, organization logo, recipient (recommended)
Your website URL
Dateline
Boilerplate – About the organizer of the content/ winner;  (contact person, organization, address, phone)
– SAMPLE –
Here is a sample press release that can help you understand the format and structure. of the announcement. You can notice how it has incorporated some of the beliefs, values, attitudes, or elements of the organizational culture the winner – the PawZen organization, and thus giving more personality, credibility and context to the news.
Pet Training Company PawZen Won Innovation Award at A National Competition
San Francisco, CA, Release:  September 1, 2017.  For Immediate Release
The prominent pet training company, PawZen, was announced as the winner of the highly coveted Innovation award on August 22, in the 3rd Annual Ceremony of the National Vet & Pet Competition.
Interested parties can read more about the event and the winners at https://pressreleasezen.com/vetpetaward.
The prestigious Vet & Pet Innovation award, recognizing PawZen's success in innovative training methods and their subsequent impact on pets' health and wellbeing was collected during the3rd  Annual Vet & Pet Dinner at the Parc 55 Hotel in San Francisco.
The company launched in 2009 has developed training programs for dogs and cats, following the Canine Revolution methodology of Dr. Victoria Johnson who has been a major sponsor of many training events. The program has been patented and launched in other countries such as India, UK, and Germany and has also secured a place in the German Vet & Pet National Awards.
Victoria Johnson explains that "the PawZen program has generated worldwide interest and this prestigious award recognizes the innovative nature of our approach to training dogs and cats. We train in our centers in San Francisco, Delhi, Berlin, and London and are currently expanding into new premises in Europe and Asia. The Vet & Pet Organization has been very supportive, showing confidence and interest in our amazing training and we look forward to continuing our efforts with this valued partnership".
The Innovation Award is sponsored by Jim Morgan who revealed that "George Clooney was proud to have presented the Innovation Award to PawZen, whose training program has enabled many dogs and cats to become well behaved, loyal companions to their owners in all kinds of outdoor and indoor activities."
The Chief Executive of Vet & Pet, Tinna Green, explained how "PawZen is an excellent example of innovative training methods meeting a real need. The fact that the company is also training homeless dogs in the region makes this a worthy award winner. We congratulate them on their early success and look forward to helping them as they expand".
In addition to PawZen, three other companies were honored with a Vet & Pet awards, including Fluffy Tails for 'Best Vet Clinic",  Cats Poses for 'Outstanding Exhibition Achievements" and Dogs Fetch for 'Vet Tech Developments'.
Full details about the event can be found at https://pressreleasezen.com/vetpetaward
Contact info:
Name: Victoria Johnson
Organization: PawZen
Address: Buena Vista & Haight Street, San Francisco, CA 94117
Phone: +1-880-706-6051
– TEMPLATE –
As you already know what kind of information you want to include in your press release, here's a template that you can use to organize it.
[Headline Of The Press Release]
[City] [State] Release Date: ["For Immediate Release" or a concrete date]
[Summary Section: Briefly describe your announcement]
[Insert a quote from an organizer/winner, a person related to the news]
[Write an additional paragraph to provide more details about the contest: try to respond to all relevant W-questions (where, what, why, when, who)]
[Insert another quote or another section with details about the ceremony, about the organizer, other nominees, and competitors, etc]
[Include a call to action and an URL address where the reader can find more information about the event]
[Boilerplate message about the restaurant: insert the following information
Contact info:
Contact person:
Address:
Phone:
Email:]