In This Guide:
9 must-have core elements of a press release for the transportation industry.
1 customizable press release template for the transportation industry.
1 hypothetical press release sample to inspire you to start writing.
50 press release ideas tailored for the transportation industry.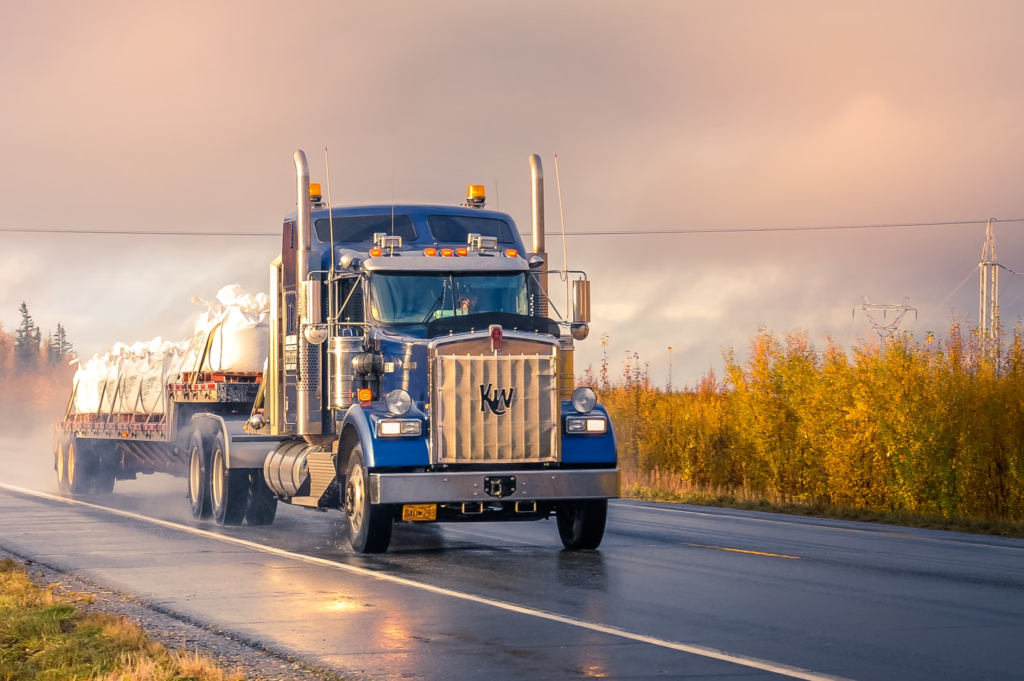 Core Elements Every Transportation Industry Press Release Should Have
Let's dive straight in. Crafting a press release for the transportation industry isn't like sending out an email blast—it's an art and a science. You've got logistics to consider, regulations to acknowledge, and stakeholders to please. So what needs to go into that all-important document? Let's break it down.
1. Opening Marks
Think of the opening marks as a drumroll. The idea here is to prepare the reader for what's to come. A simple "FOR IMMEDIATE RELEASE" is usually sufficient. This sets the urgency and indicates that the content is ready for public eyes.

2. Introduction (Headline and Subheadline)
The headline and subheadline are your one-two punch. They are what grab your audience's attention and entice them to read further. A poorly crafted headline can make even the most critical news go unnoticed. Make your headline punchy, direct, and not more than 10 words. Use action verbs and keep industry jargon to a minimum. Your subheadline should complement the headline, providing a bit more context without becoming a paragraph itself. For instance, if announcing a new fleet, "XYZ Transport Launches Eco-Friendly Fleet" could be your headline, and "Cutting CO2 Emissions by 40%" could be your subheadline.

3. Dateline and Lead Paragraph
The dateline consists of the release date and the city of origin, giving your release a time and place. It's followed by a lead paragraph that answers the who, what, when, where, and why in about 25-30 words. That's your elevator pitch. No fluff, just facts.

4. Body
Do stick to the point. You can also use bullet points for easy reading. Do include hard data. Don't oversell. Don't use caps lock for emphasis. And please, don't be boring. There are two things you can add to make your press release body more exciting:

-Multimedia: Text alone won't cut it in the digital age. Add images, infographics, or videos to support your message. They should be high-resolution and relevant—think photographs of the new fleet or an infographic on how you're reducing emissions.
-Quotes: Include at least one quote from a company executive or industry expert. This adds credibility and provides an emotional angle. But let's keep it genuine—no one wants to read robotic or overly rehearsed quotes.

5. Boilerplate
The boilerplate is a short paragraph at the end that describes your company. This is not the time to be humble, but also not the time to overinflate. Provide a succinct, clear snapshot of who you are and what you bring to the industry.

6. Contact Information
Your name, phone number, and email address need to be clearly visible, ideally right after the boilerplate. You may also include a link to a press-specific webpage if you have one.

7. Closing Marks
A traditional "###" signals the end of the release, letting journalists know they've reached the end of the document. Some opt for a simple "END" or "-30-". Whatever you choose, consistency is key.
And there you have it—the essential elements that make up a kick-butt press release in the transportation sector.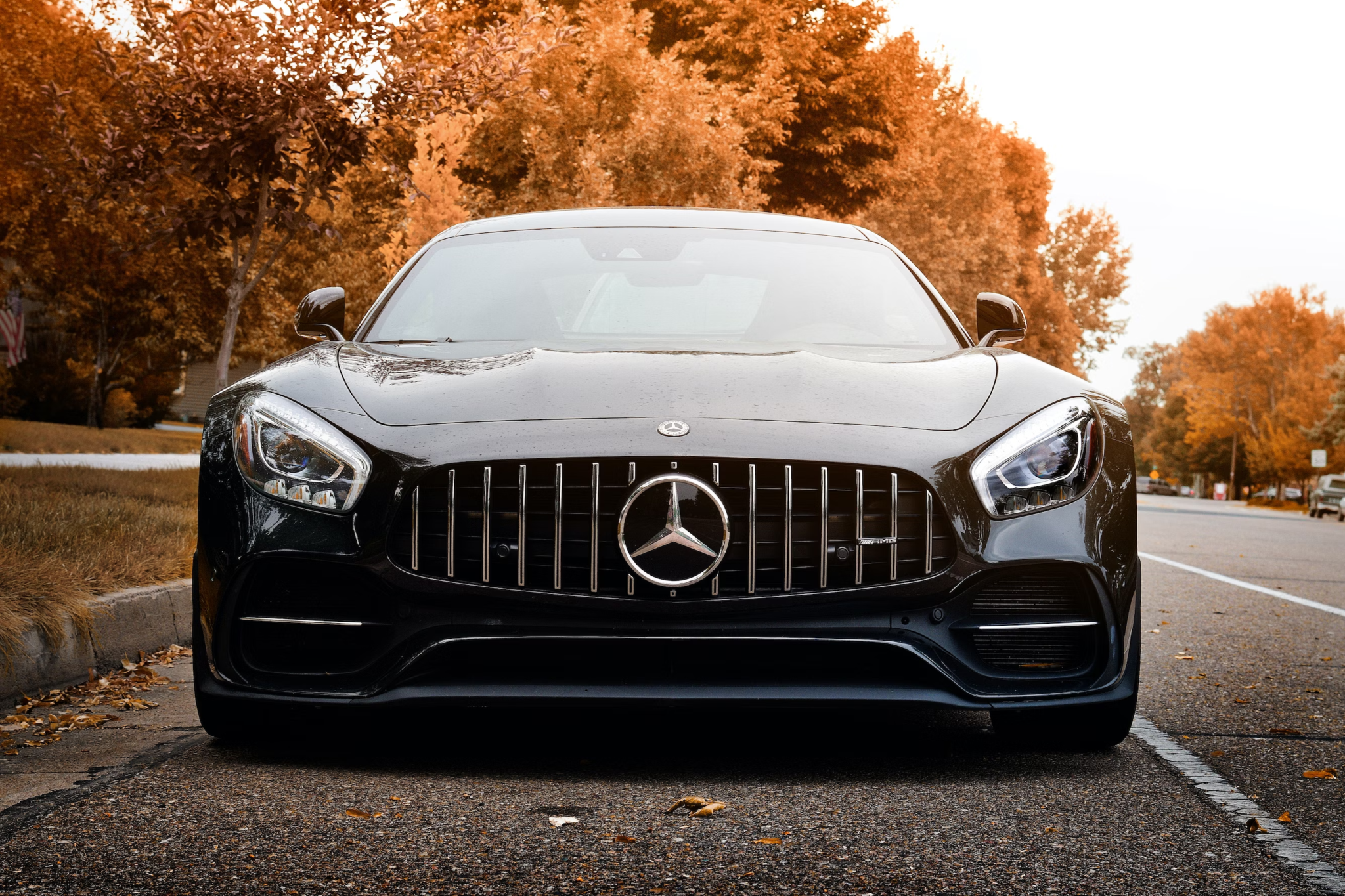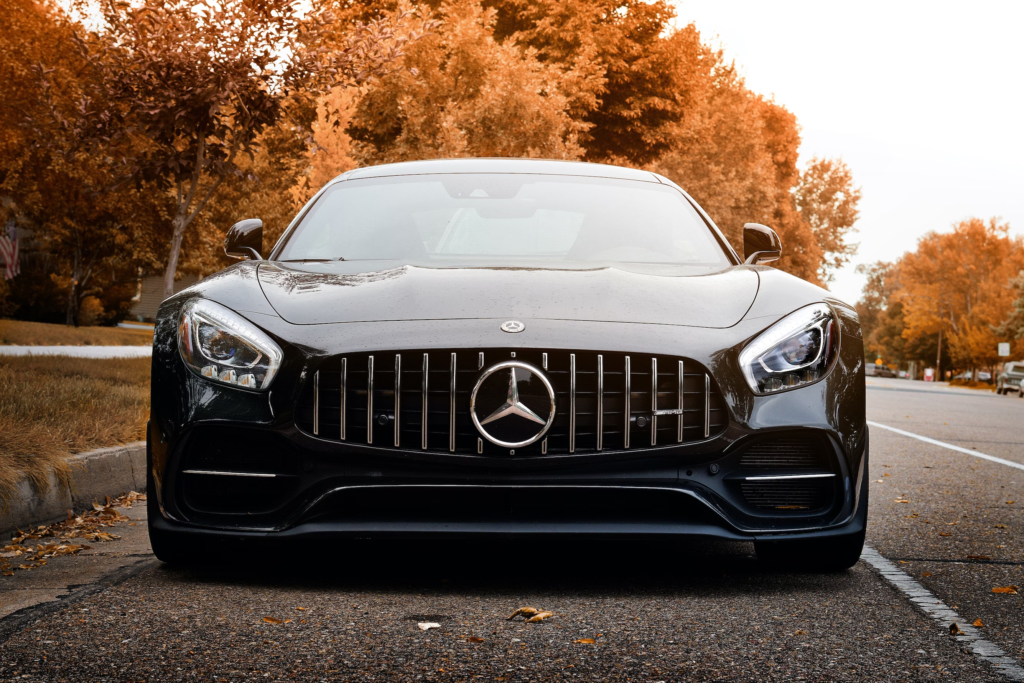 Press Release Template for Transportation Industry
Crafting an effective press release is half the battle, but why start from scratch when a template can guide you through? Here's a ready-to-use template tailored for the transportation industry, incorporating all the key elements we just discussed. Simply insert your specifics, and you're golden.
FOR IMMEDIATE RELEASE

Headline:
[Company Name] Unveils [What's Being Announced, e.g., "New Eco-Friendly Fleet"]

Subheadline:
[Additional Context, e.g., "Promises to Reduce CO2 Emissions by 40%"]

Dateline:
[City, State, Date]

Lead Paragraph:
[City, Date] – [Company Name], a prominent [describe your company, e.g., "transportation solutions provider"], is excited to announce [key news, e.g., "the launch of its new eco-friendly fleet"]. This pivotal move [further elaboration, e.g., "aims to significantly cut down on carbon emissions and set a new industry standard"].

Body:
[Insert high-resolution image or video here]

Quote:
"[Insert quote from a company executive or industry expert, e.g., 'This is a landmark achievement for both our company and the environment,' said CEO Jane Doe.]"

Key Points:
[First key point, e.g., "Projected to reduce CO2 emissions by 40%"]
[Second key point, e.g., "Partnering with local governments for sustainable transportation"]
[Third key point, e.g., "First fleet of its kind in the region"]

Additional Multimedia:
[Insert any additional infographics, charts, or relevant media]

Boilerplate:
[Company Name] is a [short company description, e.g., "leading provider of transportation solutions focused on sustainability and innovation"]. For more information, please visit [Company Website].

Contact Information:
-Name: [Your Name]
-Phone: [Your Phone]
-Email: [Your Email]
-Press Page: [URL, if applicable]

END
So, there's your template. It covers every crucial component, from a compelling headline down to your contact information. Adapt it to your needs, and you'll be well on your way to catching more than just glances—you'll catch headlines.
Press Release Sample for Transportation Industry
Alright, let's take that template and breathe life into it. A sample not only shows you how it's done but serves as a live demo. So, pay attention. Here's what a fully fleshed out press release for the transportation industry could look like.
FOR IMMEDIATE RELEASE

GreenWay Logistics Introduces First Electric Truck Fleet in the Midwest
Revolutionary Fleet Aims to Slash CO2 Emissions by 50%

Chicago, IL, October 3, 2023 – GreenWay Logistics, an industry-leading sustainable transportation company, is proud to announce the launch of its first all-electric truck fleet in the Midwest. This groundbreaking initiative is set to cut CO2 emissions by an unprecedented 50%.

"We're not just changing our fleet; we're aiming to change the industry standard. This isn't the future; this is now," states Brian Miller, CEO of GreenWay Logistics.

Key Points of the Initiative:
-Projected to reduce CO2 emissions by 50%
-Partnership with CleanTech Corp for battery technology
-Initiative backed by a $10M sustainability grant from the state of Illinois

[Insert link to a video interview with Brian Miller discussing the new fleet]

GreenWay Logistics is a trailblazing company focused on providing sustainable and efficient transportation solutions. With a fleet that serves the Midwest, GreenWay is dedicated to reducing its carbon footprint and leading the charge in eco-friendly logistics. For more information, visit GreenWayLogistics.com.

For Media Inquiries:
Sarah Johnson
(555) 123-4567
[email protected]
https://www.greenwaylogistics.com/press

END
And there you have it—a complete, real-world example of a press release for the transportation industry. It captures attention, delivers critical information, and sets the stage for your story. Take inspiration from this sample, and you'll have journalists knocking on your door in no time.
25 Press Release Ideas Tailored for Transportation Industry
Stuck on what your next transportation press release should be? Look no further. Here's an arsenal of 25 press release ideas, tailor-made for the transportation sector.
1. Introduction of New Fleet: Unveil your newly acquired electric or fuel-efficient vehicles, focusing on how this upgrade will positively impact shipping times and reduce carbon emissions.
2. Innovative Technology Implementation: Announce the integration of groundbreaking technologies like real-time tracking or smart traffic management, emphasizing how these will elevate the user experience.
3. Women's Safety Initiatives: Share new measures specifically aimed at improving the safety and comfort of women travelers, such as dedicated compartments or safety apps with emergency buttons, emphasizing your company's commitment to inclusivity and safety.
4. New Routes or Hubs: Inform the public about newly opened routes or hubs, focusing on the added convenience and cost-saving potential for commuters.
5. Community Involvement: Discuss new community-focused initiatives, such as workshops or fare-free days, that aim to engage the public in transportation decision-making.
6. Environmental Impact: Release data on how your green initiatives, like waste reduction or renewable energy usage, are contributing to a smaller carbon footprint.
7. In-Transit Entertainment Options: Announce the introduction of in-transit entertainment systems, from Wi-Fi to streaming services, that will make long journeys more enjoyable for passengers.
8. Ticketing System Overhaul: Reveal a major update to your ticketing system that simplifies the user experience, offering features like mobile ticketing, real-time updates, and easy refunds, all aimed at elevating customer convenience.
9. Mobile App Launch: Introduce a cutting-edge mobile app that offers features like seamless booking or real-time tracking, designed to enhance user convenience.
10. Price Changes: Detail forthcoming pricing adjustments, whether they're discounts for frequent users or general changes, and explain the rationale behind the shift.
11. Transparency Report: Release a comprehensive review of performance metrics like safety records, punctuality rates, and customer service feedback.
12. Holiday Schedules: Notify the public of special service schedules tailored to accommodate increased demand during major holidays or special events.
13. Emergency Response Drills: Highlight your recent emergency drills aimed at gauging and improving your crisis response mechanisms.
14. Cross-Border Services: Announce the launch of new cross-border services that offer commuters more options for international travel, focusing on convenience features such as one-ticket transit and reduced wait times at checkpoints.
15. Fare Evasion Countermeasures: Declare your strategies for combatting fare evasion, outlining how these measures will make the system fairer for all users.
16. Collaborative Research: Share insights from academic partnerships that explore innovative solutions or forecast future trends in the transportation industry.
17. Infrastructure Upgrades: Reveal upcoming infrastructure enhancements like new tracks or revamped signaling systems, explaining how they'll impact service.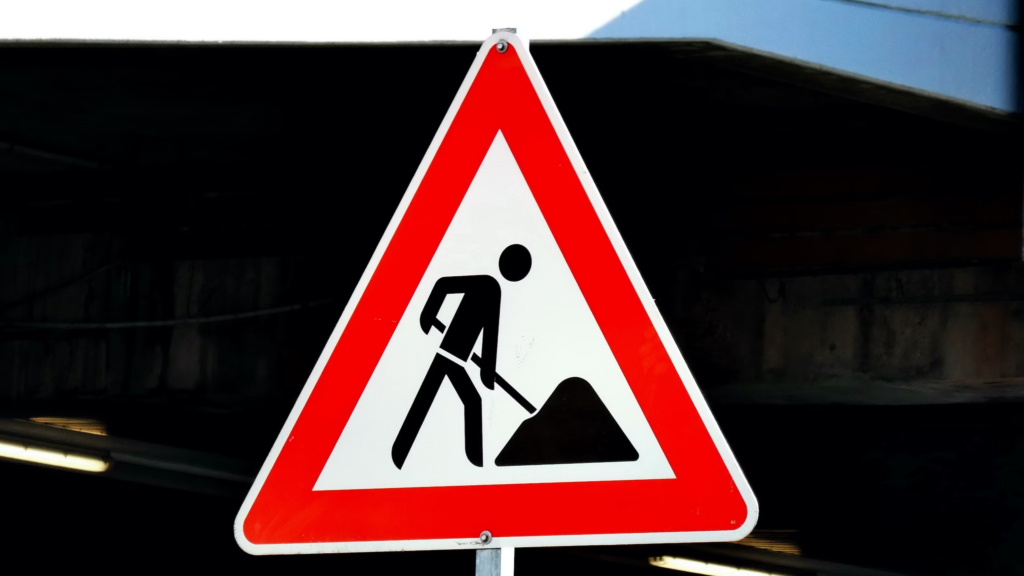 18. Accessibility Improvements: Discuss updates that make your services more accessible to differently-abled individuals, such as ramp installations or auditory signals.
19. Travel Tips: Offer tips tailored to seasonal changes or special events that help commuters plan and optimize their travel experiences.
20. Pandemic Preparedness Plans: Announce your company's comprehensive plan for pandemic preparedness, detailing new sanitation protocols and touchless ticketing systems aimed at ensuring passenger safety.
21. Zero-Emissions Milestone: Publicize your company reaching a significant zero-emissions company milestone, whether it's operating a certain number of electric buses or achieving a reduction in carbon emissions, emphasizing its sustainability goals.
22. Service Disruptions: Notify the public of any anticipated service interruptions, outlining the steps being taken to minimize inconvenience and ensure swift resumption of regular services.
23. Virtual Showroom Experience: Announce the launch of a virtual car dealership showroom that allows customers to explore your range of vehicles online in an immersive, 3D experience.
24. Loyalty Program Introduction: Release details about a car rental new loyalty or rewards program that offers discounts and exclusive benefits for frequent renters, aimed at enhancing customer retention.
25. Charity Ride Event: Publicize an upcoming charity ride event that aims to raise funds for a noble cause, such as children's hospitals or environmental conservation, showcasing the biker club's commitment to community service.
By focusing on these themes, you can create compelling press releases that not only convey critical information but also engage your audience and build lasting connections.
Your transportation industry press releases deserve to be seen by a wider audience. 

Discover AmpiFire and get your press releases be seen on Google News, YouTube, SlideShare, Apple Podcasts and many more…

Click Here To Learn More
Frequently Asked Questions
What's the big deal about including multimedia in press releases?
Multimedia increases engagement by up to 3 times. Pictures, videos, infographics – they all add layers to your narrative. While text-based platforms like PRWeb offer a no-nonsense approach, AmpiFire lets you include multimedia to amplify your reach, and it does it in a pretty balanced way, without making it look like an infomercial.
How do I choose the best quotes for my press release?
Choosing the right quote isn't about filling space; it's about adding value. Use quotes from key stakeholders to underscore the significance of your announcement. For example, if you're releasing a statement about an environmental initiative, who better to quote than your Chief Sustainability Officer? Unlike Send2Press, which focuses mostly on local distribution, AmpiFire allows your quotable gems to get the global attention they deserve.
Why should I use AmpiFire over other distribution platforms?
While platforms like PR Newswire are solid choices, AmpiFire offers an edge with its OmniPresence feature. That means your press release isn't just confined to news sites; it gets amplified across various channels. The drawback? AmpiFire might seem a bit techy for newcomers, but hey, it's worth investing the time to reach a broader audience.