In This Guide:
13 key elements that new restaurant opening announcement press release must have like concert name, artists involved, ticket pricing, and others.
1 new restaurant opening announcement press release example for effective press release insights.
1 customizable template to use for your own new restaurant opening press release.
Best practices to fine-tune your new restaurant opening press release.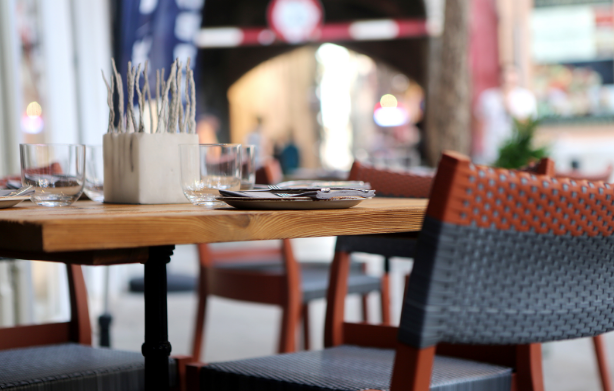 Your New Restaurant Opening Press Release Should Include the Following Information
Are you looking for a professional and effective way to share the great news about a restaurant grand opening and invite customers to enjoy a good meal?
Catchy headline
Details about the new restaurant
New restaurant name
Type of cuisine served at the new restaurant (e.g., French master chef with experience in molecular cooking)
Special offers & services available at the new restaurant
Opening hours of the new restaurant
Location of the new restaurant (e.g., along the seashore)
Ceremony or opening date of the new restaurant
Relevant image: logo, setting, invitation flyer (recommended)
Quote from an owner, manager, chef, staff, or food critics (recommended)
Restaurant website URL
Dateline
Boilerplate – contact information (contact person, address, phone)
 – SAMPLE NEW RESTAURANT OPENING PRESS RELEASE –
What do you think is the hardest part of getting your new restaurant grand opening story picked up by the media? It's figuring out what angle to approach the news without forcing your way through the press release.
Fortunately, the following example can give you some ideas on how you can structure your new restaurant opening press release and guide you in finding the right angle.
Johnson Announces the San Francisco Red Sun Chinese Restaurant Grand Opening
San Francisco, CA, Release:  August 5, 2021.  For Immediate Release
Victoria Johnson, founder, and CEO of ChiZen (https://pressreleasezen.com/) announced today that their  Chinese restaurant Red Sun will open its doors on September 1, 2017, at 15 Laguna street, Marina district, San Francisco.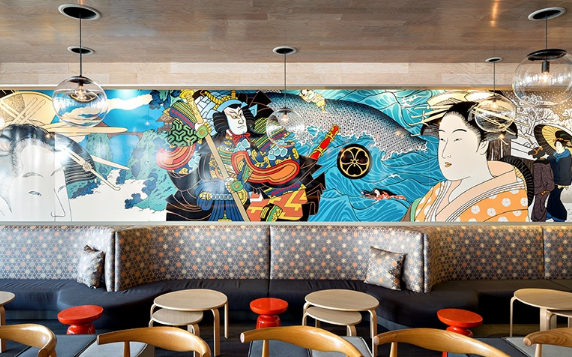 Red Sun is a collaboration between one of San Francisco's greatest Chinese chefs, Phuong Yen, and one of its greatest Chinese restaurateurs, Victoria Johnson. Only one, Mr. Yen, is Chinese by birth. Mrs. Johnson is Chinese by calling, a San Francisco-born American who long ago heard an inner voice urging her to bring better Ma Po Tofu and Wontons to the people of San Francisco.
All fans of the Chinese cuisine in the Marine district will be able to enjoy the tasty menu of Chef Phuong Yen, who applies superb techniques and combinations that have stood the test of time.
Red Sun builds on familiar Chinese offerings including Gong Bao Chicken, Dumplings, Chow Mein and elevates them to something extraordinary. Johnson's family has a proud tradition of operating great restaurants over many generations. This longstanding excellence is evident in everything that is served.
The manager of Red Sun,  Anthony Clark shared that the restaurant will offer an appetizing and varied breakfast, lunch and dinner options that will be prepared fresh daily, directly on the premises with respect to the customers' preferences and at an excellent price.
The team of Red Sun includes many young students from the local universities and friendly people who take an exam each month to maintain the level of customer experience that Phuong Yen requires from the staff of each restaurant in which he works.
The new Chinese restaurant will open on Friday, September 1, 2017, and from now on bookings for holidays and parties are accepted at https://pressreleasezen.com/redsun/reserve
Contact info:
Name: Victoria Johnson
Organization: Red Sun Chinese Restaurant
Address: 15 Laguna Street, San Francisco, CA 94117
Phone: +1-880-706-6051
– NEW RESTAURANT OPENING PRESS RELEASE TEMPLATE –
An effective press release for a restaurant opening event can make a reader feel hungry for more information. To create a professionally-written press release that can open the appetite of your target audience, you can customize this template with the relevant information.
[Headline Of The Press Release]
[City] [State] Release Date: ["For Immediate Release" or a concrete date]
[Summary Section: Briefly describe your announcement]
[Insert a quote from a restaurant representative related to the news]
[Write an additional paragraph to provide more details about the grand opening: try to respond to all relevant W-questions (where, what, why, when, who)]
[Insert another quote or another section with details about the service/ location/ menu of the restaurant]
[Include a call to action and an URL address where the reader can find more information about the dining place and perhaps make a reservation/ request a delivery]
[Boilerplate message about the restaurant: insert the following information
Contact info:
Contact person:
Restaurant:
Address:
Phone:]
Best Practices for Your New Restaurant Opening Press Release
If you're planning on making a press release announcement, there are a couple of important things that you might want to consider in order to create a killer press release marketing campaign.
First, think about the key and unique selling points of your restaurant: location along the seashore, French master chef with experience in molecular cooking, great variety of meal courses, weekend discounts, monthly events with music artists and special guests, etc.
Second, you should have a clear idea of what kind of customers you would like to attract.
When you're writing your press release, you should include credible and reliable information that will make your dining place as attractive as possible to your ideal customer. You should talk about and give more details about the key selling points of your restaurant.
Note that your press release doesn't have to list all the different categories of meals that you will be serving, but you should offer an opportunity to the readers to hunt you down if they like the press release enough.
You can include a call to action that makes them to visit a website or a Facebook page where they can learn more about your place or even invite them to make a reservation.
That's all, folks! We also have press release templates for other types of restaurants; check them out:
Do you want your digital marketing to generate bigger results?

Discover AmpiFire and get your content published on more sites, in more ways, than old-fashioned Press Releases. Get seen on Google News, YouTube, SlideShare, Apple Podcasts and many more…

Click Here To Learn More
Frequently Asked Questions
How important is the new restaurant grand opening date?
The opening date is crucial. It creates a sense of urgency and helps people mark their calendars for a dining experience they won't want to miss.
Should I use an image in the press release?
Yes, an image can set the mood and give people a taste of what to expect. It could be your logo, a dish, or even the restaurant setting.
What kind of quotes should I use in the new restaurant opening press release?
Use quotes that offer a unique perspective on the dining experience. It could be from you, the chef, or even a food critic.
How can AmpiFire help my new restaurant opening press release?
AmpiFire can distribute your press release to a wider audience. It's not a magic wand, but it's a tool that can help you get more coverage.