Do you want your digital marketing to generate bigger results?

Discover AmpiFire and get your content published on more sites, in more ways, than old-fashioned Press Releases. Get seen on Google News, YouTube, SlideShare, Apple Podcasts and many more…

Click Here To Learn More
Competition is fierce in the food service industry. With so many burger joints vying for consumer attention online, it seems harder than ever to be discovered by new diners. The web provides unprecedented opportunity for commerce but, as many of you will know firsthand, there is no guarantee that traffic will find you, your ads or your website amid the sea of rival businesses.
You've probably spent thousands on facebook ads and other social media promotions but likely had little to show for it. Are you paying over the odds and not getting the clicks or the traffic you want?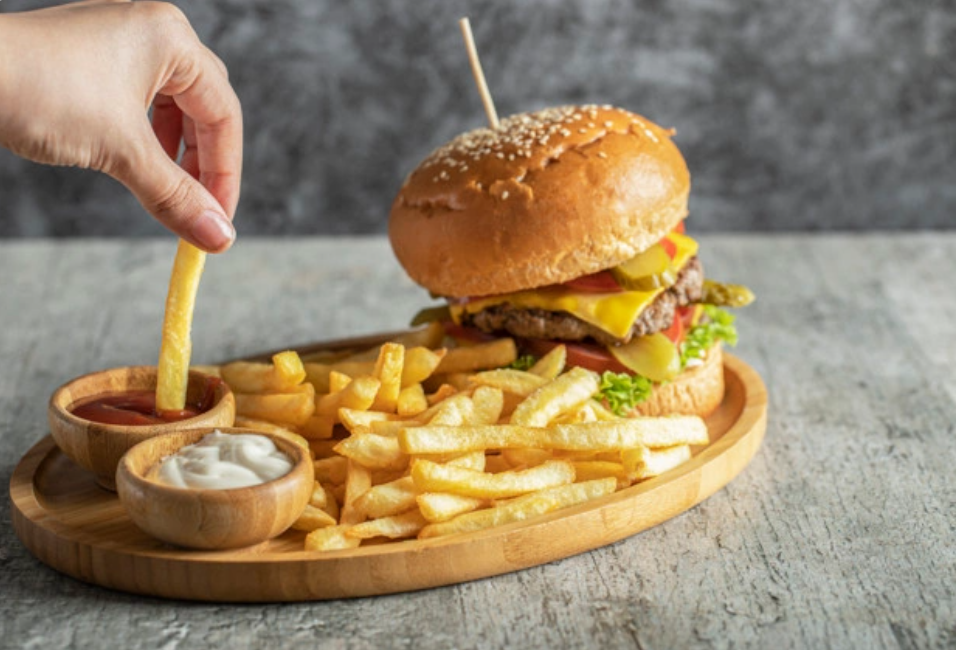 If you're looking for the perfect way to promote your burger bar business, please note that there's an art to crafting headlines that catch eyes and compel people to click. We created a guide with all-you-need-to-know, from how to write the perfect press release, what type of content will really get you noticed and why it's valuable for your business.

Let's take a look at a tried and trusted formula for an effective burger place press release.

Your Press Release should include the following information:
Catchy headline
Details about the burger joint:
Quote from owner or customer (recommended)
Relevant image: burger place interior/exteriors, menu item, brand logo, chefs/owners. (recommended)
Company website URL
Release date
Dateline
Boilerplate – about the burger place
Contact information (contact person, company address, phone)
– SAMPLE BURGER PLACE PRESS RELEASE –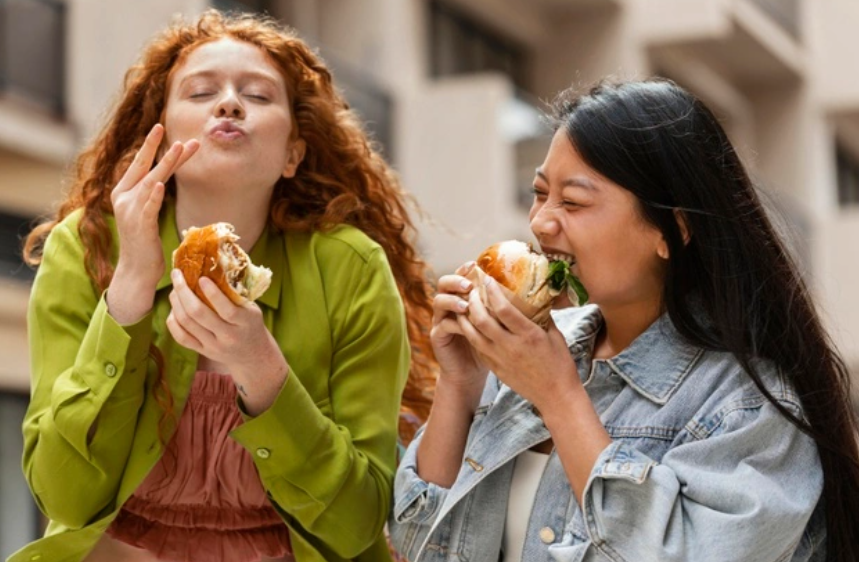 Below you can check a sample burger place release. While reading it, try to spot the elements we already discussed and the type of information and structure that can help your newsworthy content enjoy the kind of coverage usually reserved for the major players.
Denver CO Burger Restaurant Launched Hormone-Free Beef Patties Delivery
Denver, CO, Release: July 06, 2021. For Immediate Release
Burger Bonanza, a premier fast food restaurant based in Denver, CO, has launched an updated menu for customers in Aurora, Englewood and the surrounding neighborhoods. The launch expands the company's selection of unique burger recipes and tasty sides both for dining in and takeaway.
More details can be found here https://burgerbonanza.com.
The newly updated menu features dishes made using locally sourced, organic beef, free from artificial hormones, additives and antibiotics.
According to 'The World Is Your Burger', the first documented cases of the all-American burger date back to the 1880's when Charlie Nagreen, known as 'Hamburger Charlie', served a beef meatball squashed between two slices of bread. Later developments included Oscar Weber Wilby and his wife Fanny's flame-grilled beef patties, eaten in a sourdough bun, served to celebrate the 4th of July in Bowden, Oklahoma.
Burger Bonanza's revamped menu for 2021 includes a range of meats. These include the Bonanza Turkey Burger, for the more health-conscious diner, as well as the signature Monster Burger for those with insatiable appetites. All menu selections are served in a brioche bun for a sweet and crispy taste.
Other classics such as Hot Dogs, Crispy Chicken Sandwiches and the Bonanza Bacon Cheeseburger ensure there is something for every taste. Each recipe is unique and expertly crafted by the company's skilled chefs.
Drinks include ice tea, vitamin water and sodas, as well as traditional diner-style milkshakes for a classic American taste.
Customers can choose from a selection of desserts, including brownies, cheesecakes, carrot cakes and chocolate sandwiches.
Orders can be placed online through the company's streamlined website, or over the phone. Burger Bonanza is open for business from 11am through to 10pm – Monday to Thursday, from 11 to 9pm on Fridays and Saturdays, and 12pm to 9pm on Sundays. Delivery is also available until 9.45pm every day.
Since its inception in 2014, Burger Bonanaza have made it their mission to provide the residents of Denver, CO and the surrounding areas with a classic neighborhood burger joint, serving only the highest-quality meat, fries and sides.
A satisfied customer said, "Burger Bonanza stands out with great vibes, tasty food, fantastic customer service."
With the grand opening of their revamped restaurant and updated menu, Burger Bonanza continue to set the bar for Denver, CO's fast food outlets.
For more information please visit https://burgerbonanza.com.
– PRESS RELEASE TEMPLATE FOR A BURGER PLACE-
As you can see, simplicity is key. The more focused your approach, the wider your reach will be. The same basic ideas you can apply to any topic you wish to write about, whether that would be launching a new service, a press release announcing the appointment of a new chef, the introduction of a new burger item or a décor revamp.
Whatever angle you choose, the follwoing template can help push your burger restaurant to the next level.
[Headline Of The Press Release]
[City] [State] Release Date: ["For Immediate Release" or a concrete date]
[Summary Section: Briefly describe your announcement]
[Insert a quote from a restaurant representative related to the news]
[Write an additional paragraph to provide more details about the burger place: try to respond to all relevant W-questions (where, what, why, when, who)]
[Insert another quote or another section with details about the restaurant]
[Include a call to action and an URL address where the reader can find more information about the dining place and perhaps make a reservation/ request a delivery]
[Boilerplate message about the burger place: insert the following information
Contact info:
Contact person:
Address:
Phone:]
Now that you have all the basic information on how to write your press release, please don't hesitate to reach out if you have any questions. We've got everything from how-to guides on writing about our favorite food and latest news in the world of burgers and special deals with press release distribution agencies and media partners.
Do you want your digital marketing to generate bigger results?

Discover AmpiFire and get your content published on more sites, in more ways, than old-fashioned Press Releases. Get seen on Google News, YouTube, SlideShare, Apple Podcasts and many more…

Click Here To Learn More
Was this information useful? Let us know in the comments below.