Do you want your digital marketing to generate bigger results?

Discover AmpiFire and get your content published on more sites, in more ways, than old-fashioned Press Releases. Get seen on Google News, YouTube, SlideShare, Apple Podcasts and many more…

Click Here To Learn More
The pharmaceutical market is dominated by global corporations, but smaller pharmaceutical companies can also get online exposure and media coverage with a press release campaign as the big players do.
Do you want to market pharmaceutical products or services? Do you know how you can get noticed and increase your chances of getting media coverage?
Firstly, if you want to market, promote, or improve your pharmaceutical business you need a feasible & effective marketing plan.
Historical marketing approaches that are aimed at creating and pushing demand by stimulating medical prescriptions no longer produce the desired results. There is a certain need of re-engineering the marketing mix: creating and implementing a strategy in which the desire for information and knowledge incites action on behalf of the patients and healthcare professionals.
What To Write In Your Press Release And How To Structure Your Content?
Here are some topics that you can cover as a pharmaceutical company.
You can share your experience and information about the release of a new report on the prospects for market development for the year. Your company can announce the release of a new drug or treatment or the results of a conducted research.
You can provide your expert opinion and an official review of recent changes in the institutional framework or comment on recent policies and regulations in the pharmaceutical sector by which your business has been affected.
If you already have an idea of what your press release will be about, here's just a quick list of things that you need to include so that your press release has a better chance of being approved by press release distribution services for distribution and by media outlets for publishing.
Your Press Release should include the following information:
Catchy headline
Details about the pharmaceutical company
Details about your story

who are the involved parties
what happened
why and when
what's the objective and expected results

Release date
Quote from an owner, partner, manager, patient, or employees (recommended)
Relevant image, company logo (recommended)
Business website URL
Dateline
Boilerplate with infomation about the company ( contact person, location, phone number)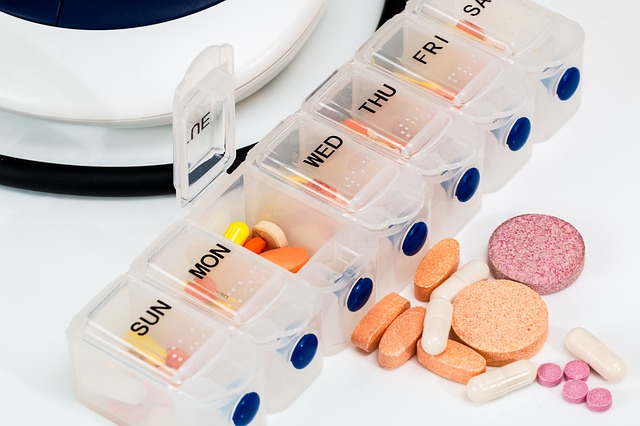 – SAMPLE PHARMACEUTICAL PRESS RELEASE –
The effectiveness of a marketing team can be greatly improved by a professional press release promotional campaign that clearly explains the benefits of a product or service by talking about the satisfaction from the prescription of a specific (drug) therapy.
If your press release does not convey this information and doesn't make the reader understand what your product does and why it's so remarkable, you haven't done your job as a storyteller and marketer.
LGK Clinical Services Announced A Clinical Provider Agreement With TAK Pharmaceuticals
San Francisco, CA, Release: January 21, 2020. For Immediate Release

LGK Clinical Services announced today that TAK Pharmaceuticals, the leading expert in research, development, and manufacturing of 6-Beaupre has entered into a preferred provider agreement with MDB to manage several clinical programs related to the development of 6-Beaupre.

As part of the long-term strategic approach, TAK expects will manage numerous projects in the California region during 2018 with potential global expansion.

Information about the availability of is available on the LGK site: https://pressreleasezen.com/pharma
"We are delighted to have TAK Pharmaceuticals as a partner in our attempts to find high-quality, cost-effective medical-assisted treatments to some common infectious diseases such as HIV & Hepatitis C," said Global VP of R&D and President of LGK pharmaceuticals, Dr. Victoria Johnson.

TAK has an excellent record in developing and optimizing operational practices in pharma companies, which has helped many businesses meet the many challenges in the dynamic industry.

"We are pleased to be able to partner with LGK at a strategic level. Our board of trustees is increasingly looking for innovative approaches to bring products to market effectively and efficiently," said Darma Greg, VP of Clinical Operations. "Our flexible project team models, collaborative approach, and proprietary eClinical Software, ImplaM®, increase the level of collaboration and allow us to respond quickly to our Board of Trustees and clients' needs while maintaining our focus on high-quality deliverables."

TAK Pharmaceuticals is a full-service Contract Research Organization providing clinical trial services and eClinical software for the biotech and pharmaceutical industry. LGK Clinical Services is a division of GNU Software Solutions, Inc., a privately held company founded in 1988.

Over 80 clients globally use TAK services and software for trial monitoring and management, data capture, data cleaning, analysis, and reporting. When ImplaM® software is coupled with TAK services and training, clients have dramatically improved productivity and maximized the value of R&D investments by obtaining fast, high-quality results leading to better decisions.

Contact info:
Name: Victoria Johnson
Company: TAK Pharmaceuticals
Address: Buena Vista & Haight Street, San Francisco, CA 94117
Phone: +1-880-706-6051
– PRESS RELEASE TEMPLATE –
You can use the following template to organize the information that you have gathered into a professionally-looking press release.
[Headline Of The Press Release]
[City] [State] Release Date: ["For Immediate Release" or a concrete date]

[Summary Section: Briefly describe your announcement]

[Insert a quote from a company representative related to the news]

[Write an additional paragraph to provide more details about the announcement: try to respond to all relevant W-questions (where, what, why, when, who)]

[Insert another quote or another section with details about the services/products the pharmaceutical company offers]

[Include a call to action and an URL address where the reader can find more information about the news, the company or a product]

[Boilerplate message about the company: insert the following information

Contact info:
Name:
Company:
Address:
Phone:]
Do you want your digital marketing to generate bigger results?

Discover AmpiFire and get your content published on more sites, in more ways, than old-fashioned Press Releases. Get seen on Google News, YouTube, SlideShare, Apple Podcasts and many more…

Click Here To Learn More
Was this information useful? Let us know in the comments below.