The Globe and Mail Press Release vs. Submitting a News Story Tip
Understanding the nuances between submitting a press release and pitching a news story to The Globe and Mail is crucial for effective media engagement. As Canada's prominent daily newspaper, The Globe and Mail boasts an extensive reach, with its digital platform alone attracting millions of monthly visitors. Catering primarily to a well-informed and diverse readership, this publication holds a commanding presence in the national media landscape.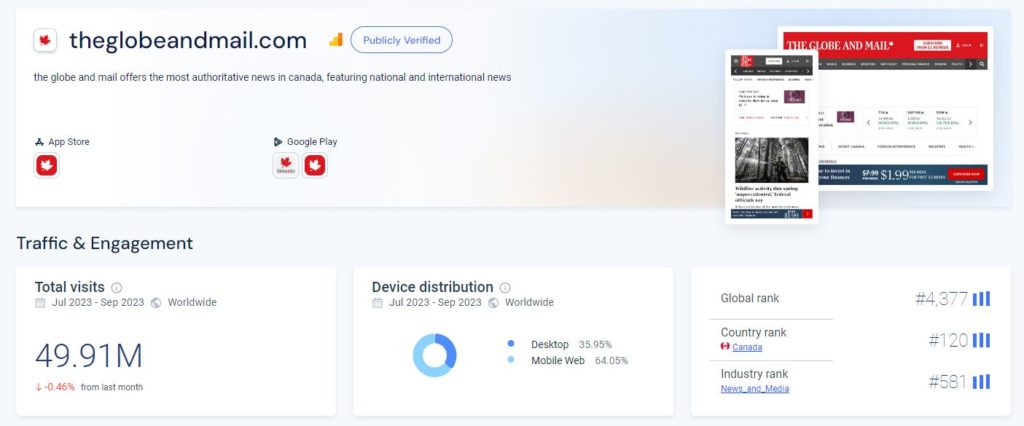 Which to Choose: Press Release or News Story Tip?
Press Release: A traditional press release is a well crafter announcement for a product launch, important event or significant company milestone. Publishing a press release directly on The Globe and Mail's website can seem like the express lane to visibility. It places your story in front of an audience that's already engaged and interested in high-quality, informative content. Here, the focus is on reaching readers directly through the newspaper's own distribution channels.
News Story Tip: Contrastingly, submitting a news story tip or a traditional press release to The Globe and Mail's journalists takes a different route. This approach seeks the editorial stamp of approval, potentially leading to a more traditional news story crafted by the paper's reporters. Such a submission needs to align closely with the publication's style and the interests of its audience. It's about pitching a story compelling enough to capture a journalist's attention, thereby encouraging them to develop and share your narrative in their voice.
Therefore, understanding The Globe and Mail's audience and what resonates with them can guide your decision. With its diverse, knowledgeable readership, a story that offers depth, insight, and relevance stands a higher chance of not just being published, but also of engaging the audience effectively.
How to Contact The Globe and Mail to Feature Your Story
Reaching out to The Globe and Mail, a leading Canadian newspaper, involves more than just sending an email. It's about crafting a message that's both engaging and professional. Before even crafting your press release, it's critical to determine the best point of contact for your content.
Contact Information for The Globe and Mail
Below, you will find a partial list of journalists that work for The Globe and Mail, and other ways to reach out directly with your press release.
David Milstead – Journalist
Mike Hager – Reporter
Marty Klinkenberg – Reporter
Jeff Jones – Reporter/Columnist
Matt Lundy – Economics Reporter
Tom Cardoso – Investigative Reporter
Additionally, you can reach out to The Globe and Mail with your press release through their Contact Page.
This page offers an extensive directory of the various departments, and general guidelines for submitting your press release.
The Do's and Don'ts of Contacting The Globe and Mail
Do's:
Research: Understand the newspaper's style and the kind of stories they usually publish.
Tailor Your Pitch: Customize your story idea to fit their audience and editorial tone.
Follow Up: If you haven't heard back in a week or two, it's okay to send a polite follow-up email.
Don'ts:
Mass Email: Sending a generic pitch to multiple journalists at The Globe and Mail can backfire. Personalize your approach.
Overpromise: Be realistic about what your story offers. Avoid sensationalism or exaggerating facts.
Ignore Guidelines: If there are specific submission guidelines available, follow them strictly.
Most importantly, remember that journalists receive numerous pitches daily. Your email should stand out by being succinct, specific, and compelling. Besides that, ensure that every interaction with the newspaper's staff is professional and courteous. These small but critical details can significantly increase the chances of your story not only being read but also featured in The Globe and Mail.
How to Submit a Press Release & Publish Directly on The Globe and Mail
Submitting a press release to The Globe and Mail, one of Canada's leading news platforms, is a strategic move for any business or individual looking to gain significant exposure. Here's a step-by-step guide on how to do it, and why it benefits your business.
Step-by-Step Guide to Submitting Your Press Release
Craft Your Press Release: Before anything else, ensure your press release is newsworthy, professionally written, and adheres to The Globe and Mail's standards.
Find the Right Contact: Research and find the appropriate editor or department for your story. This could be based on the subject matter or the industry focus of your press release.
Follow Submission Guidelines: Each publication has specific guidelines for submissions. These might include word count, format, and other editorial preferences.
Send Your Press Release: Once ready, send your press release via email to the identified contact person. Include a concise, informative subject line and a brief cover letter in your email body.
Monitor and Follow Up: After submission, monitor your email for any response. If you haven't heard back within a reasonable time frame, a polite follow-up is acceptable.
AmpiFire: Streamlining Distribution
Besides these steps, consider using a platform like AmpiFire to streamline the distribution of your press release. While direct submission has its benefits, AmpiFire can amplify your reach, ensuring that your content gets across multiple online platforms, not just The Globe and Mail. This approach not only saves time but can significantly extend your press release's visibility and impact. Learn more about AmpiFire and their services by visiting their official website!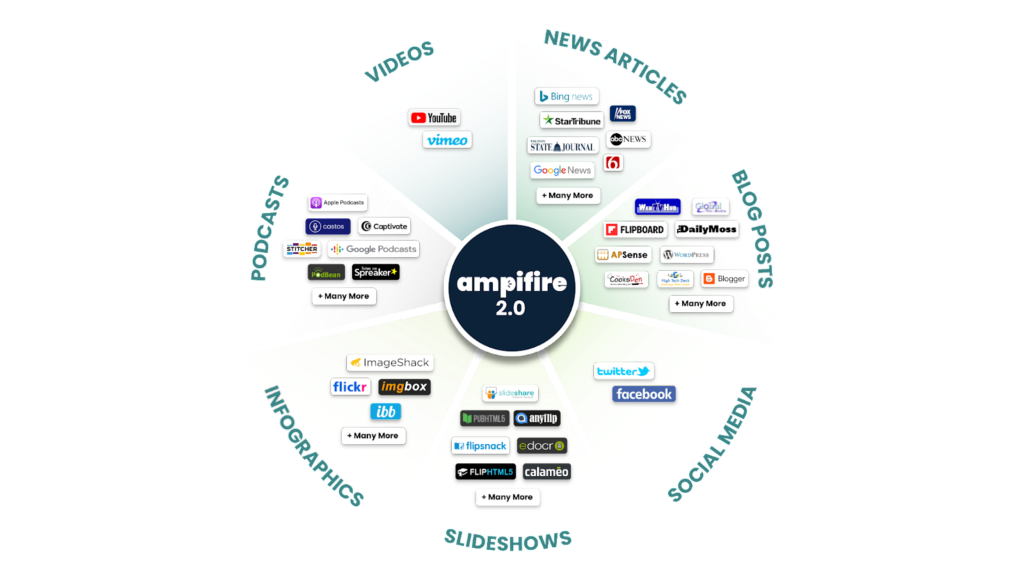 Therefore, by submitting a press release to The Globe and Mail, you're not just sharing news; you're potentially unlocking new opportunities for brand growth and recognition. And with tools like AmpiFire, you can further enhance the efficacy of your press release distribution, making sure your story resonates with the right audience, at the right time.
How to Get a Backlink from The Globe and Mail
Securing a backlink from The Globe and Mail, a major player in the news industry, isn't just a vanity metric; it's a powerful endorsement in the digital world. But first, let's understand what a backlink is. A backlink is a link from one website to another. In the digital marketing realm, having a link from a reputable site like The Globe and Mail pointing to your website can significantly boost your site's credibility and search engine ranking. Think of it as a vote of confidence that tells search engines, "This content is valuable."
Steps to Secure a Backlink from The Globe and Mail
Deliver Newsworthy Content: Your content or story needs to be more than just interesting; it should be newsworthy, offering something unique and timely that fits The Globe and Mail's audience.
Establish Connections: Building a relationship with journalists and editors at The Globe and Mail can increase the likelihood of your story being picked up. Networking, engaging with their content, and understanding their content preferences helps.
Use a Strong Angle: Find a compelling angle for your story that aligns with The Globe and Mail's editorial focus. Unique research, a fresh perspective on a trending topic, or an expert opinion can make your story stand out.
Professional Pitching: When you pitch your story, do it professionally. Your email should be concise, to the point, and highlight the value your story offers to their readership.
Mention Your Website: If your story is accepted, ensure your website is mentioned in a way that naturally fits the flow of the content. This increases the chances of getting a backlink.
Provide Quality Content: If your content is published, it needs to be of high quality. Well-researched, well-written, and relevant content is more likely to earn that coveted backlink.
Getting a backlink from a publication like The Globe and Mail, The Toronto Star, or National Post isn't just about having a great story. It's about ensuring that your story aligns with what they publish, and your pitch resonates with their editorial team. This effort reflects not just on the possibility of securing a backlink but also on establishing a lasting relationship with one of the top news outlets in the country. The key is consistency in providing value, both to The Globe and Mail and their readership.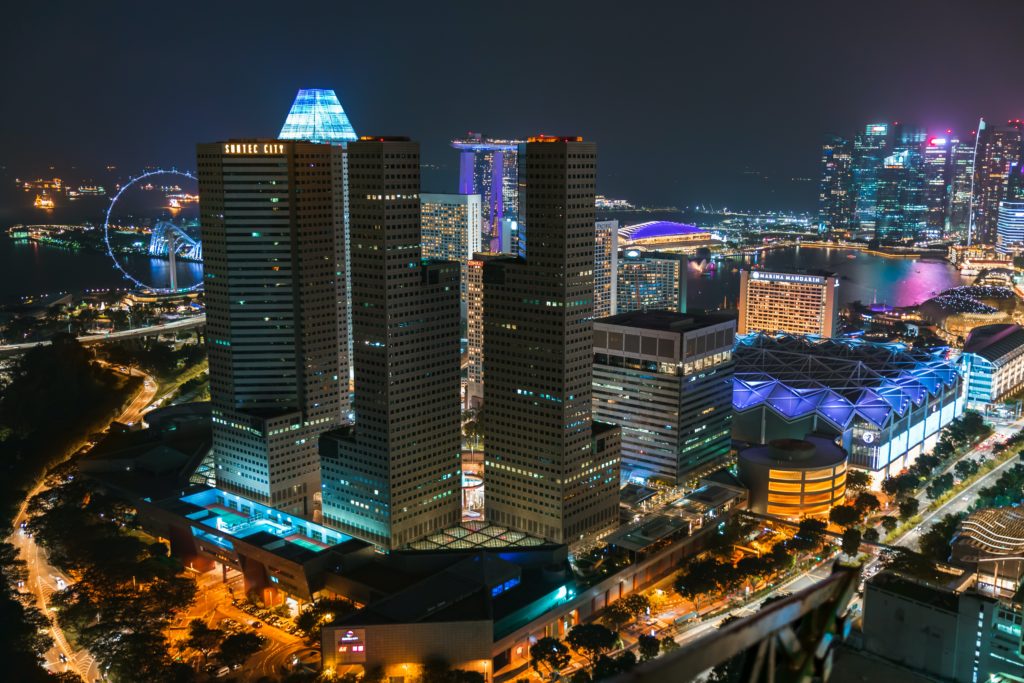 Use AmpiFire to Publish to The Globe and Mail
AmpiFire stands out as an innovative platform designed to streamline the process of content distribution, especially for those aiming to get their stories published in prestigious outlets. AmpiFire currently submits to The Globe and Mail which can greatly benefit your business. Its premium service provides a unique avenue for achieving this goal.
AmpiFire Premium Service
AmpiFire's premium service takes all these features to the next level. With a focus on tailored strategies and personalized support, the premium service caters to those who require a more hands-on approach. This might include crafting custom narratives that align with each platform's unique audience or strategizing to enhance brand presence through multiple high-profile publications. Here are the benefits of AmpiFire premium:
Access to Premier Platforms: One of AmpiFire Premium's most compelling features is its network of additional high-profile sites. This access is crucial for businesses aiming to reach a broader and more influential audience.
Continuous Monitoring and Reporting: After submission, AmpiFire doesn't just stop there. The platform offers continuous monitoring of your press release's performance and provides detailed reporting. This feature allows for real-time insights into how your content is performing and what impact it's making.
Enhancing Online Visibility: Apart from getting your story to prestigious platforms, AmpiFire's premium service also ensures that your press release is syndicated across additional high-authority digital platforms. This broad distribution enhances online visibility and the overall impact of your content.
In conclusion, AmpiFire offers a streamlined, efficient pathway to get your story in front of a platforms' editors and, subsequently, their wide readership. Through targeted distribution, professional content creation, and an extensive network of digital platforms, AmpiFire not only simplifies the journey towards getting published in a renowned newspaper but also amplifies the reach and effectiveness of your press releases.
Experience the only service that offers distribution done-for-you.

Discover AmpiFire and get your press releases be seen on Google News, YouTube, SlideShare, Apple Podcasts and many more…

Click Here To Learn More
Excited to amplify your business's visibility and credibility? Consider the potential impact of featuring in The Globe and Mail, and how platforms like AmpiFire can ease the journey. Isn't it time your story got the attention it deserves?
Frequently Asked Questions
Is The Globe and Mail Really the Best Place for My Press Release?
Absolutely, The Globe and Mail is a top-tier choice for press releases due to its expansive reach and prestigious reputation. It targets a diverse, well-informed audience, ensuring that your content garners attention from the right demographic. However, if your story is more niche-specific, platforms like Business Wire or PR Newswire might offer more targeted distribution channels.
How Do I Effectively Introduce Myself to The Globe and Mail for a Story Feature?
The key to introducing yourself for a story feature is to be concise, professional, and relevant. Your introduction should succinctly convey who you are, what you represent, and the unique angle of your story. Be aware, though, that due to high volume, responses aren't guaranteed. For guaranteed visibility, services like AmpiFire can be more reliable.
Can Other Platforms Rival AmpiFire in Getting My Content on The Globe and Mail?
While other platforms like PRWeb or Cision can distribute press releases, AmpiFire uniquely offers tailored content creation and distribution that aligns closely with each platform's standards. However, if cost is a consideration, more budget-friendly options like EIN Presswire might be suitable, though they may not guarantee the same level of placement or quality of service.
Why Should I Prioritize Getting a Backlink from The Globe and Mail?
Securing a backlink from The Globe and Mail is highly beneficial because it's a high-authority site that can significantly boost your SEO and credibility. However, achieving this isn't straightforward and often requires high-quality, newsworthy content. If you're looking for easier backlink opportunities, consider platforms like HuffPost or Forbes, though they might not have the same level of influence.
Is The Globe and Mail's Audience the Right Fit for My Business?
The Globe and Mail's audience is broad yet sophisticated, ideal for businesses targeting educated, affluent individuals. However, if your business is more niche or industry-specific, you might find more targeted engagement on platforms like Industry Dive or TechCrunch
How Straightforward Is It to Publish Directly on The Globe and Mail Through AmpiFire?
In general, AmpiFire takes care of the nuances from content creation to submission, although the service comes at a premium. If you prefer a more hands-on but time-consuming approach, submitting directly to each editorial team is also an option.
What Makes AmpiFire's Premium Service Stand Out?
AmpiFire's premium service stands out due to its bespoke content strategy, dedicated support, and guaranteed placements, which are not commonly offered by other platforms like Newswire or Marketwire. The personalized attention to detail can make a significant difference in how your story is told and received.
Are There Alternatives to AmpiFire for Simplified Publishing?
While AmpiFire offers a streamlined and efficient way to get published, platforms like Presswire and eReleases also provide press release distribution services. However, they might not offer the same level of customization and direct access to top-tier publications like The Globe and Mail.
How Does The Globe and Mail Compare to Other News Outlets in Terms of Reach and Authority?
The Globe and Mail is one of Canada's leading news outlets, renowned for its authority and broad reach. It's an excellent platform for national exposure compared to regional publications. However, for global reach, international outlets like Reuters or BBC might be more appropriate, though they can be more challenging to get into.
Is It Worth Investing in AmpiFire for Getting My Story on The Globe and Mail?
Investing in AmpiFire for publishing on The Globe and Mail is worth considering if you value targeted, quality exposure and have a budget for it. AmpiFire's bespoke service, though costlier than DIY submissions, offers a hassle-free experience and a better chance of getting your story featured amidst stiff competition.