In This Guide:
13 essential components every funding and investment press release should possess.
2 clear, easy-to-follow templates tailored for both funding and investment announcements.
2 real-life examples that will guide you in crafting your own compelling press release.
An honest review of AmpiFire, the platform that might just revolutionize your content distribution.
Time-tested dos and don'ts to ensure your press release stands out and avoids common pitfalls.
Now, let's explore successful press release templates for new funding and investment!
13 Essential Elements of a New Funding & Investment Press Release
When it comes to creating a standout press release for new funding or investment, it's not just about the content, but also its presentation. To grab attention and convey credibility, your press release should be well-structured and include specific elements. Here's a breakdown of the critical must-haves:
1. Opening Marks: These are typically a set of three asterisks (***) or hash signs (###) centered at the top. They signal the beginning of your press release.

2. Headline: The headline is the beacon that draws attention. It should succinctly communicate the primary news angle: whether it's about securing funding, bringing in a strategic investor, or forming a noteworthy partnership.

3. Dateline: Positioned just before the lead paragraph, this indicates where and when the press release is coming from, e.g., "SAN FRANCISCO – August 23, 2023."

4. Company Information: Right at the beginning, clearly identify your company's name, logo, its core business, and perhaps a brief tagline or mission. This ensures the reader instantly recognizes the organization behind the news.

5. Lead Paragraph: This is your elevator pitch. Within a few lines, it should cover the crux of your news. Mention the funding amount, the round (e.g., Series A), and maybe a teaser on what this funding means for the future.

6. Funding Amount and Specifics: Dive into the details. How much funding did you secure? Is it $1 million? $100 million? Was it equity or debt? Which funding round is this (e.g., Seed, Series A, B)? Provide specifics to give journalists and stakeholders a comprehensive understanding.

7. Key Players Involved: Highlight the main participants. Name-drop the investors or partners who've come onboard, especially if they're recognized names in the industry. It adds a layer of credibility. Mention the roles they'll play post-investment.

8. Purpose of the Funds or Investment: Here's where you paint a picture of the future. Will the funds be used for product development, market expansion, hiring talent, or something else? Give stakeholders a vision they can get behind. Provide a tentative timeline if possible.

9. Noteworthy Quotes from Executives: Quotes bring a personal touch and can be powerful in conveying optimism, strategy, or vision. Whether it's the CEO, CFO, or a key investor, a well-placed quote can add depth and personality to your announcement. You can also add a quote from the investor explaining why did they invest. Let them share their perspective.

10. Body Paragraphs: Flesh out any additional details that you've not covered yet. This could include past achievements, company milestones, or previous funding rounds to provide context.

11. Boilerplate: Think of this as your company's "About Us" snippet. It's a standard description of your company, its history, and its mission, ensuring anyone unfamiliar can get a quick overview.

12. Contact Information & Media Kit: Crucial for journalists or stakeholders who want more information. Include the name, phone number, and email address of your press contact. This is typically a PR manager or spokesperson. In your media kit link, include high-res photos, company profiles, and other relevant resources.

13. Closing Marks: Similar to the opening marks, this set of three asterisks (***) or hash signs (###) signals the end of your press release.
By ensuring each of these elements is present and meticulously crafted, you're setting your press release up for success in a competitive news environment.
Press Release Template for New Funding & Investment
Navigating the vast realm of press releases can be daunting, but a structured approach will serve you well. Let's delve into a step-by-step template tailored specifically for announcing new funding. Remember, it's not just about presenting the news; it's about selling the story.
[Company Logo]

FOR IMMEDIATE RELEASE

Headline: [Company Name] Secures [$XX Million] in [Series X Funding]
Subheadline: Strategic Investment Led by [Investor Name] to Propel [Specific Goal, e.g., "Next-Gen Product Development"]

City, Date – [Company Name], a leading [Company Description], is thrilled to announce a successful [$XX million] in its latest [Series X] funding round. This monumental milestone was spearheaded by [Investor Name], with participation from [Other Investor Names].

Lead Paragraph: [Company Name], the [brief description of the company], has teamed up with [Investor Name] to acquire [$XX million] funding. As of [Date], this partnership aims to [Purpose of the Funds, e.g., "expand into European markets and boost the existing infrastructure"].

Quote from Company CEO/Founder: "This investment not only validates our vision but also reinforces our commitment to [specific goal or mission]. We're incredibly thankful to [Investor Name] for sharing our enthusiasm and are eager to embark on this exciting new chapter," stated [CEO/Founder Name, Title].

Quote from Investor: "We've always seen tremendous potential in [Company Name]. Their commitment to [specific product/service/cause] aligns with our vision, making this partnership a harmonious fit. We're excited to see where this journey takes us," expressed [Investor Representative Name, Title].

About the Funding: The secured funds are earmarked for [specific use, e.g., "product development, expanding the current team, and entering new markets"] over the next [timeframe, e.g., "18 months"].

About [Company Name]: Founded in [Year], [Company Name] specializes in [what the company does, its products, services, and any significant achievements].

About [Investor Name]: [Investor Name] is renowned for [a brief overview of the investor, their vision, past successful investments, and what they stand for].

Media Contact:
[Your Spokesperson's Full Name]
[Their Position]
[Company Name]
Email: [Email Address]
Phone: [Phone Number]
[Link to Media Kit]
Feel free to modify this template to resonate with your company's unique voice and style. Ensure the details are accurate, and the narrative is engaging, setting the stage for a receptive audience and media pickup.
Press Release Sample for New Funding
Translating a template into a tangible example can make things clearer. Let's explore a hypothetical example of a company that's just clinched some much-celebrated funding.
[BrightTech Logo]

FOR IMMEDIATE RELEASE

BrightTech Clinches $20 Million in Series B Funding
Innovative Tech Leader Partners with VisionCapital to Drive Global Expansion

San Francisco, March 10, 2023 – BrightTech, a pioneering force in sustainable tech solutions, is ecstatic to announce a landmark $20 million investment in its Series B funding round. This game-changing partnership is led by VisionCapital, with notable participation from GreenTech Ventures and Future Forward.

San Francisco's tech gem, BrightTech, has joined forces with the esteemed VisionCapital, securing a whopping $20 million in funding. Effective March 10, 2023, this collaboration seeks to fast-track BrightTech's endeavors in bringing eco-friendly tech solutions to global markets.

"This funding is a testament to our relentless pursuit of a sustainable tech future. We're beyond grateful to VisionCapital for believing in our mission. The road ahead is filled with opportunities, and together, we'll reshape the tech landscape," expressed Lara Williams, CEO of BrightTech.

"BrightTech's innovative approach to technology is what the future needs. Their eco-driven initiatives perfectly resonate with our investment ethos. We're eager to back their vision and anticipate monumental strides together," shared Rajan Desai, Senior Partner at VisionCapital.

The influx of funds is strategically designated for innovative R&D, doubling the team strength, and launching operations in key European and Asian markets over the next two years.

Established in 2019, BrightTech revolutionizes the tech scene by producing sustainable, eco-friendly products. Their solutions have not only won awards but have also made a measurable difference in reducing carbon footprints.

VisionCapital, with its penchant for supporting ground-breaking ventures, has a rich history of nurturing startups that focus on sustainable and future-ready solutions.

Media Contact:
James Rodriguez
Public Relations Manager
BrightTech Email: [email protected]
Phone: (555) 123-4567
[Link to BrightTech Media Kit]
This example showcases just that, turning a significant company milestone into an enticing story awaiting a global audience.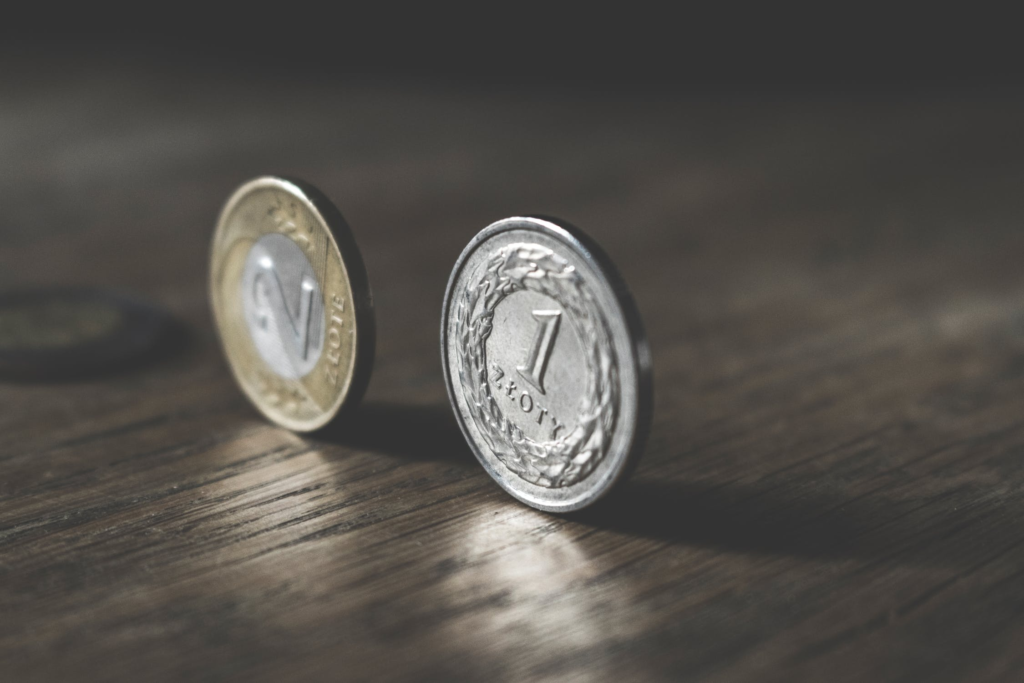 Press Release Sample for Investment
Understanding the nuances between funding and investment is key. For clarity's sake, let's roll out a hypothetical example of a company that's just sealed an investment deal.
[EcoDrive Logo]

FOR IMMEDIATE RELEASE

EcoDrive Attracts Strategic Investment from AutoTech Giants
Investment to Usher a New Era of Sustainable Transportation Solutions

Detroit, April 14, 2023 – EcoDrive, the frontrunner in green transportation innovations, is thrilled to broadcast its latest strategic investment from the automotive behemoth, AutoTech Giants. This monumental collaboration signals the beginning of a new epoch in sustainable mobility solutions.

Detroit-based transportation visionary, EcoDrive, unveils its latest venture — a strategic investment from AutoTech Giants. As of April 14, 2023, this union is set to trailblaze sustainable mobility, bringing cleaner and smarter transportation options to millions.

"Partnering with AutoTech Giants isn't just a business decision. It's a commitment to a greener, cleaner world. Their investment in EcoDrive underlines our shared vision for a sustainable transport future," articulated Dr. Carla Mitchell, COO of EcoDrive.

"EcoDrive's ingenuity in green transportation is precisely what the industry needs. By investing in their mission, we envision a future where roads are dominated by sustainable transport options," voiced Liam Turner, Chief Investment Officer at AutoTech Giants.

This strategic investment aims to catalyze EcoDrive's expansion in global markets, boost its research endeavors, and foster innovations in sustainable vehicle technologies.

Born in 2020, EcoDrive is a testament to cutting-edge transportation solutions that don't cost the earth. By focusing on green tech, they've driven strides in diminishing transport's environmental impact.

AutoTech Giants stand tall as industry leaders in automotive technology. With a legacy spanning decades, they have consistently embraced and backed next-gen transportation solutions.

Media Contact:
Sophia Nelson
Public Relations Specialist
EcoDrive Email: [email protected]
Phone: (555) 987-6543
[Link to EcoDrive Media Kit]
This example exemplifies the art of crafting an announcement around an investment, capturing the essence of the partnership and the promise it holds for the industry and the world at large.
Enhancing Press Release Distribution: A Look at AmpiFire
Writing a press release is merely the starting point; ensuring it reaches the right audience propels it to effectiveness. Distribution platforms play an indispensable role in this process.
The Role of Distribution Platforms in Press Release Success
Let's address the elephant in the room first. A well-crafted press release is only as effective as its distribution strategy. Imagine creating a masterpiece, but locking it in a vault. Doesn't make sense, right?
Visibility: Distribution services and platforms magnify the visibility of your press release. By pushing it to multiple news websites, blogs, and media houses, they ensure your news doesn't remain just a note in the vast symphony of the internet.
Targeted Reach: These platforms allow pinpoint precision, ensuring your release reaches industry-specific sites, journalists, and influencers who can amplify its resonance.
SEO Benefits: With your release featured on multiple platforms, the inbound links can significantly improve your website's search engine ranking.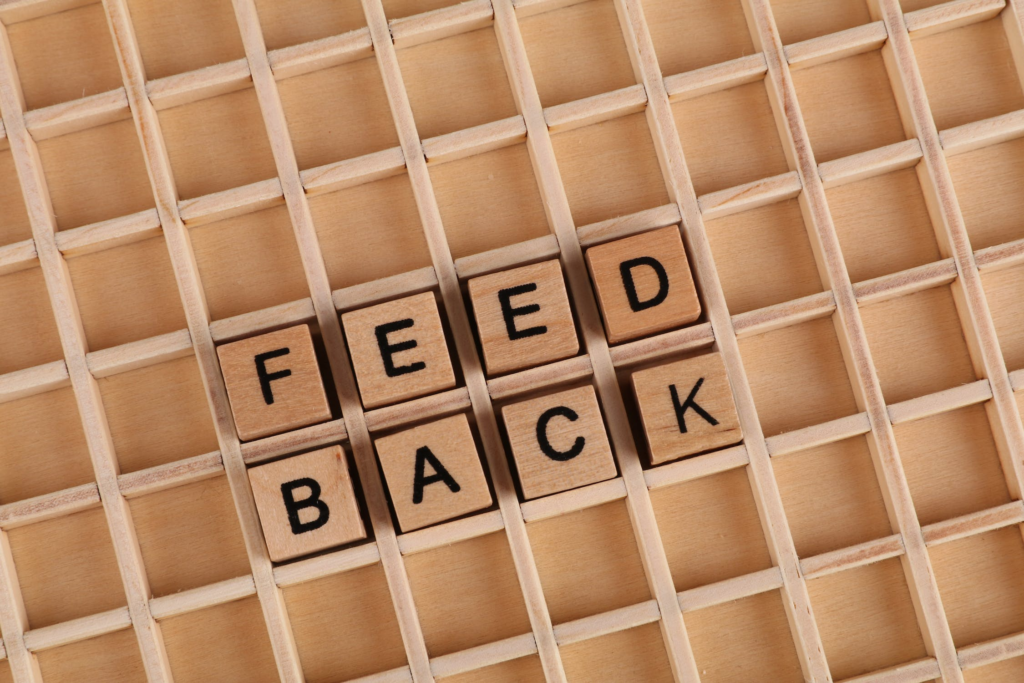 AmpiFire's Pros and Cons
AmpiFire boasts a presence in the distribution market, but let's dissect its offerings in a balanced manner:
Pros
Cons
Extensive Network: AmpiFire boasts a robust network, encompassing prominent news sites, blogs, video platforms, and more. This ensures a broad spectrum reach.

Automation Capabilities: One of its standout features is the ability to automate content creation and distribution, potentially saving businesses time and effort.

Multi-Format Distribution: Beyond standard press releases, AmpiFire distributes content in formats like videos, slideshows, and podcasts, offering versatile audience engagement.
Cost: Quality comes at a price. AmpiFire's services, while comprehensive, might not fit snugly into every company's budget, especially startups or small businesses.


Overwhelming for Newbies: Its multitude of features can be a tad overwhelming for those new to press release distribution.


Generic Content Risk: While automation is efficient, there's a risk of content feeling less personalized or generic if not monitored.
The pros and cons of AmpiFire.
In the evolving world of press releases, distribution strategies are paramount. Whether AmpiFire aligns with your goals depends on your needs, budget, and desired level of engagement. Making an informed decision always pays off in the realm of communication.
Dos and Don'ts of New Funding & Investment Press Releases
Dos
Prioritize Clarity: Ensure that your headline and opening paragraph clearly highlight the funding amount and the involved entities.
Maintain Authenticity: While it's tempting to embellish, stick to the facts. Investors and stakeholders value transparency.
Include Relevant Data: Beyond the monetary figures, include data that showcases your company's growth, user base, or other KPIs that might have attracted the investment.
Leverage Quotes: Use direct quotes from company executives or lead investors. It adds credibility and offers a personal touch to the announcement.
Opt for Simplicity: Your press release should be accessible to both industry insiders and the general public. Avoid excessive jargon.
Engage with Visuals: When possible, integrate relevant charts, graphics, or logos to enhance reader engagement and understanding.
Don'ts
Bury the Lead: Avoid meandering introductions. The crux of the news (funding amount, key players) should be evident within the first few lines.
Overhype: Using terms like "groundbreaking" or "revolutionary" without substantial evidence can erode trust.
Ignore the Wider Context: Simply announcing the funding isn't enough. How does this fit into your larger company narrative or industry trends?
Forget the Follow-Up: After the release, be prepared to answer questions from journalists or stakeholders. They'll appreciate your proactive approach.
Neglect Format: While content is king, a well-structured, easily readable format can significantly enhance your press release's impact.
Leave Out Contact Information: Always provide a point of contact for media inquiries. It's essential for potential follow-ups or clarifications.
Mastering the Art of Press Releases: Investing in Your Company's Tomorrow
In the fast-paced world of business, securing investments and funding can be a game-changer, but merely acquiring them isn't the final checkpoint. How you communicate this pivotal moment can influence your brand's public perception, stakeholder trust, and future opportunities. This is where the art of crafting an impeccable press release comes into play.
The press release is more than just a statement; it's a reflection of a company's maturity, vision, and professionalism. It's also emblematic of a company's broader communication strategy. By mastering its intricacies, businesses lay the groundwork for sustainable growth, ensuring that the right message reaches the right people at the right time.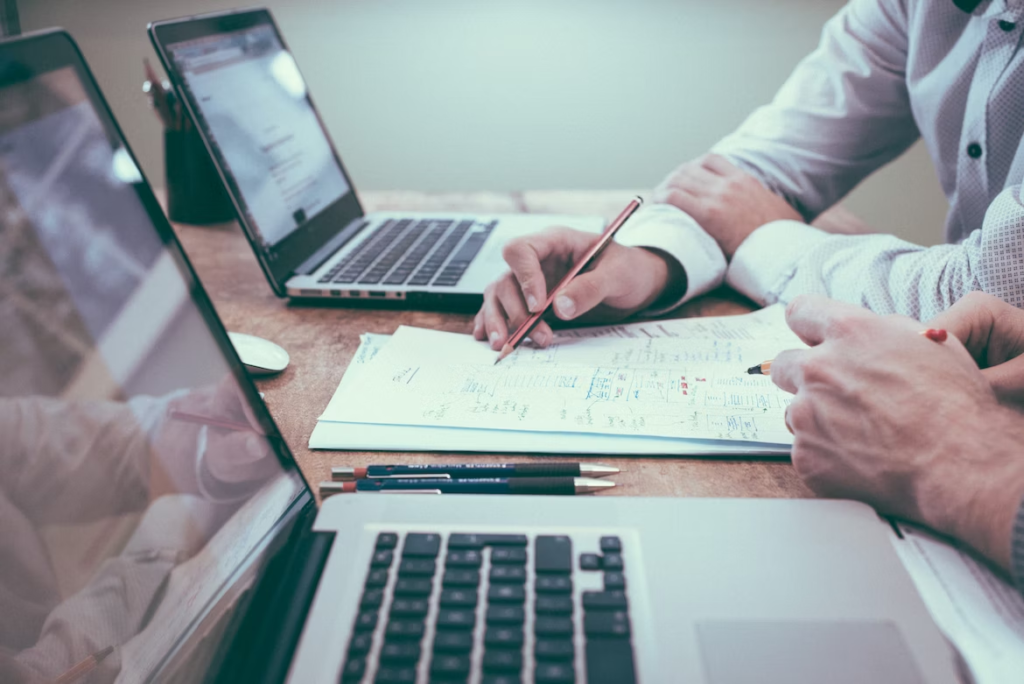 There's a way to push your press release templates for new funding and investment to a wider audience.

Discover AmpiFire and get your press release templates be seen on Google News, YouTube, SlideShare, Apple Podcasts and many more…

Click Here To Learn More
Frequently Asked Questions
How crucial is a press release for my business?
Absolutely essential. A press release isn't just a statement to the world; it's a window into your company's soul. It lets the public, investors, and partners know where you stand, what you've achieved, and where you're headed.
Can you offer any inside tips for making a press release pop?
First and foremost, get to the point. Readers appreciate clarity. Use catchy subheadings to captivate your audience. If you've secured funding or an investment, flaunt it, but do so tastefully. Remember to be ultra-specific about any technical details; readers appreciate the depth. And here's a little secret: Emotion drives engagement. Be passionate about your content.
Is there any copywriting framework you'd recommend for crafting a killer press release?
Indeed, I've found the AIDA framework – Attention, Interest, Desire, and Action – to be invaluable. It ensures your content flows logically and persuasively, guiding readers through a journey. While you don't need to wear the framework on your sleeve, using it as a backbone can enhance your press release's effectiveness tenfold.
Take the insights, tips, and tricks you've gleaned today, and craft a narrative that not only informs but also engages and excites. And hey, why not give AmpiFire a spin and see how it supercharges your distribution efforts?
Now, here's a thought: In the age of social media and instant news, do you believe traditional press releases still hold their ground? Let's debate.