In This Guide:
9 core components every law firm press release must have.
1 customizable press release template for law and legal firms.
2 hypothetical press release sample to kickstart your writing.
25 press release ideas tailored for different law and legal firm announcements.
10 best practices to follow when writing press releases for law firms.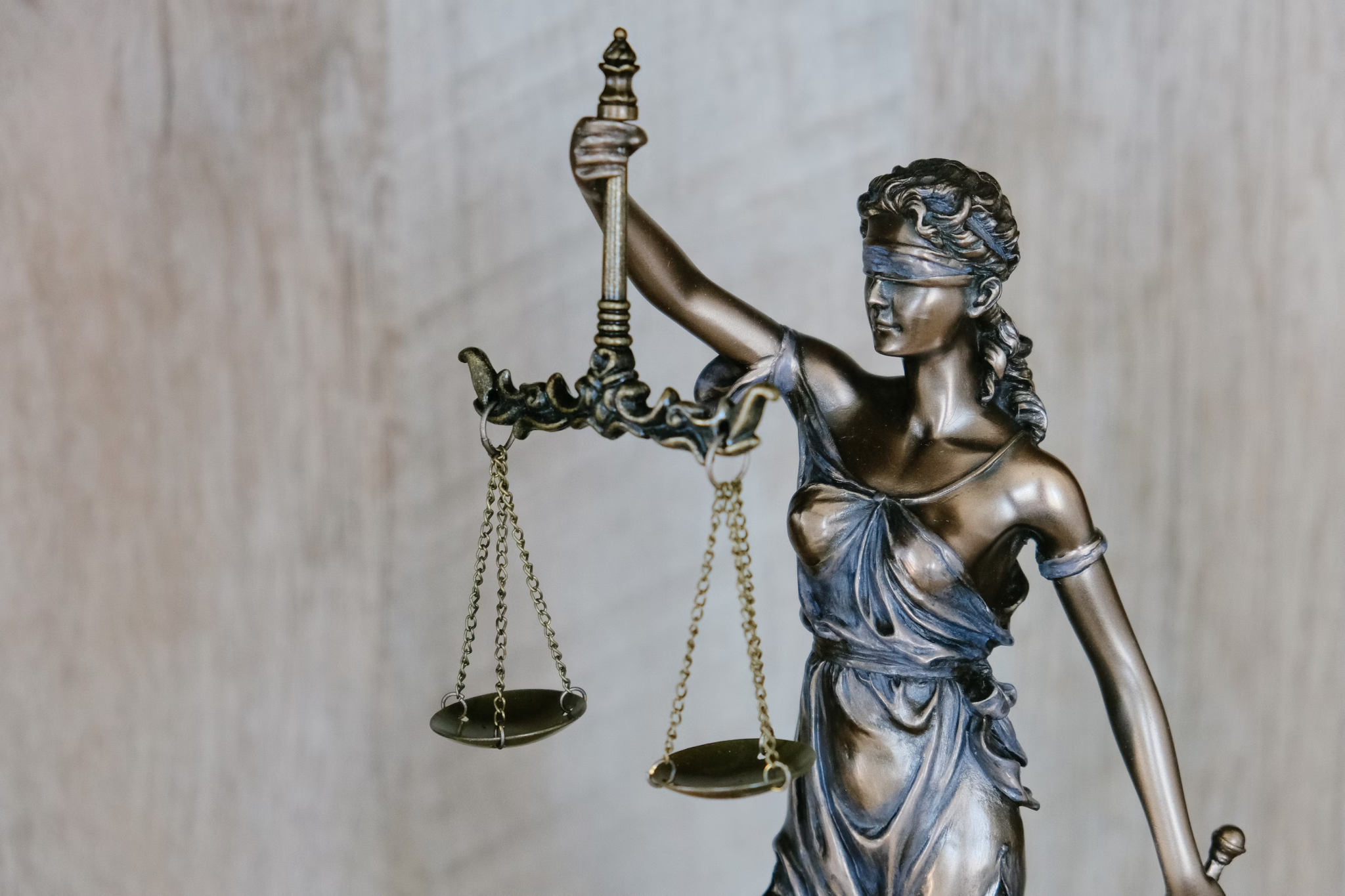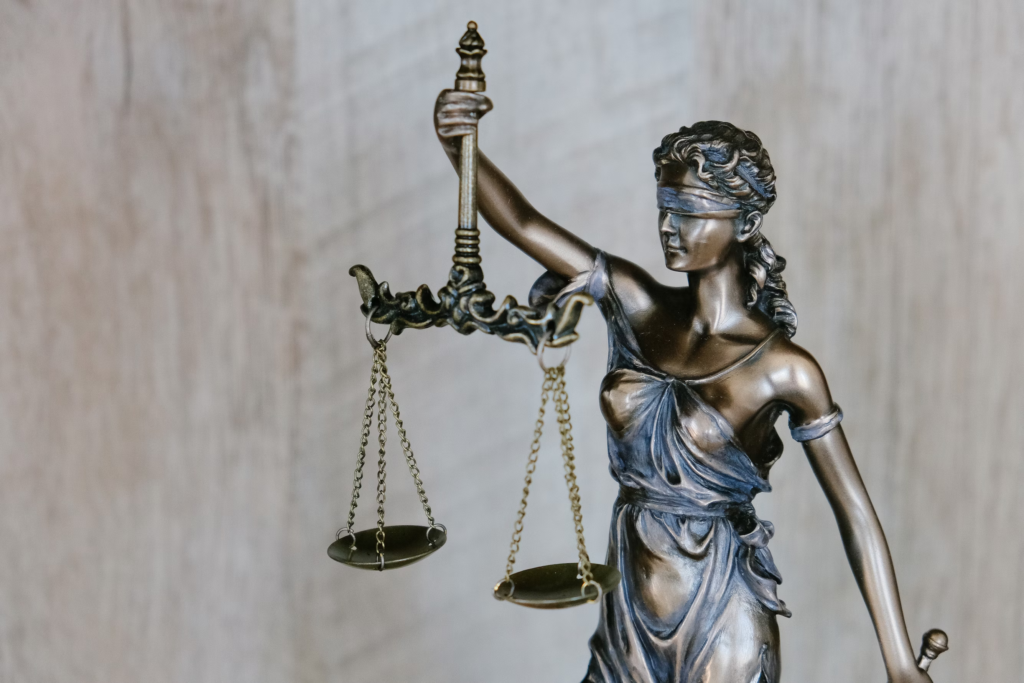 9 Core Components of a Law Firm Press Release
Let's get down to brass tacks. Crafting a press release for a law firm isn't just about listing facts or ticking off legal jargon. It's about presenting your news in a way that makes people sit up and take notice. Let's dissect the core components of a killer law firm press release.
Opening Marks
Opening marks set the tone for your entire release. It's a formality, sure, but also a signal to readers that what follows is official and noteworthy. Use "FOR IMMEDIATE RELEASE" in all caps to show urgency or "FOR RELEASE ON [Date]" if it's embargoed.

Headline
This is the door to your press release; make it inviting. Your headline should be punchy, straightforward, and give people a reason to read on.
-Hypothetical Example of a Good Headline: "Top Law Firm Wins Landmark Case, Changes the Course of Internet Privacy"
-Hypothetical Example of a Bad Headline: "Legal Proceedings Concluded Successfully"

Sub-headline
Think of the sub-headline as your headline's trusty sidekick. It's there to provide additional information and context.
-Hypothetical Example of a Good Sub-headline: "With this victory, XYZ Law Firm sets a new precedent for digital rights."
-Hypothetical Example of a Bad Sub-headline: "Case No. 1234 has been finalized."

Dateline
It sounds small, but the dateline serves as a timestamp, confirming when and where your news is coming from. It includes the city, state, and date, followed by a dash before the lead paragraph.

Lead Paragraph
The first paragraph has to be a home run. Summarize the 'who, what, when, where, and why'—basically, the most newsworthy stuff. Journalists should be able to get the gist of your entire press release from this one paragraph.

Body
Here's where the rubber meets the road. Use bullet points for easy scanning and short paragraphs to make it digestible. Weave in the legalese, but remember you're also talking to potential clients, not just legal eagles. Insert quotes and statements from partners or clients to lend credibility and human interest to your press release.

Boilerplate
You know that small section at the end that gives an overview of your law firm? Don't phone it in. It's usually the same across multiple releases, so make it count. Include what your law firm specializes in, awards, and how long you've been in business.

Contact Information
Don't make journalists work to find you. Clearly list a contact name, phone number, email, and even social media handles. The easier you are to reach, the better.

Closing Marks
You've laid out all the cards; now seal the deal. Use "###" or "-30-" to indicate the end. It's a small but critical signal to journalists that they've received the full release, no strings attached.
So there you have it. Each of these elements plays a pivotal role in making your law firm press release as effective as it can be. Don't skip a beat; make each word count.
Press Release Template for Law Firms
Alright, let's move on to something incredibly practical: a plug-and-play template customized for law firms. This template has all the must-haves we talked about earlier. Literally, all you'll need to do is insert your own words, and you're golden.
Opening Marks
FOR IMMEDIATE RELEASE

Headline
[Law Firm Name] Secures a Landmark Victory in [Case Type], Setting a New Precedent for [Legal Area]

Sub-headline
Victory in [Case] Points to a Major Shift in Legal Standards, Advocates for [What the Case Advocates For]

Dateline
[City, State, Date] –

Lead Paragraph
[Law Firm Name], a specialized firm in [Practice Areas], is thrilled to announce a groundbreaking win in [Case Name]. On [Date], the judgment laid down by [Court] establishes a landmark precedent in the area of [Legal Area], affecting [who it affects and why it's crucial].

Body
-Background of the Case: [List some background info on the case, making it engaging for the reader]
-Legal Significance: [Explain why this case is a big deal in the legal world]
-Client Testimonial: "[Insert quote from a satisfied client discussing the outcome and praising your law firm]"
-Legal Insights: [Drop a quote from a partner or legal expert in the firm, summarizing the case's impact]

Boilerplate
[Law Firm Name], established in [Year], specializes in [Areas of Law]. With a track record of [Notable Cases or Awards], they're the go-to experts for legal guidance in [Specific Area].

Contact Information
Contact Person: [Name]
Phone: [Phone Number]
Email: [Email Address]
Social Media: [@TwitterHandle, LinkedIn]

Closing Marks
###
Replace the bracketed sections with your own information, and voilà, you've got yourself a killer press release that ticks all the boxes.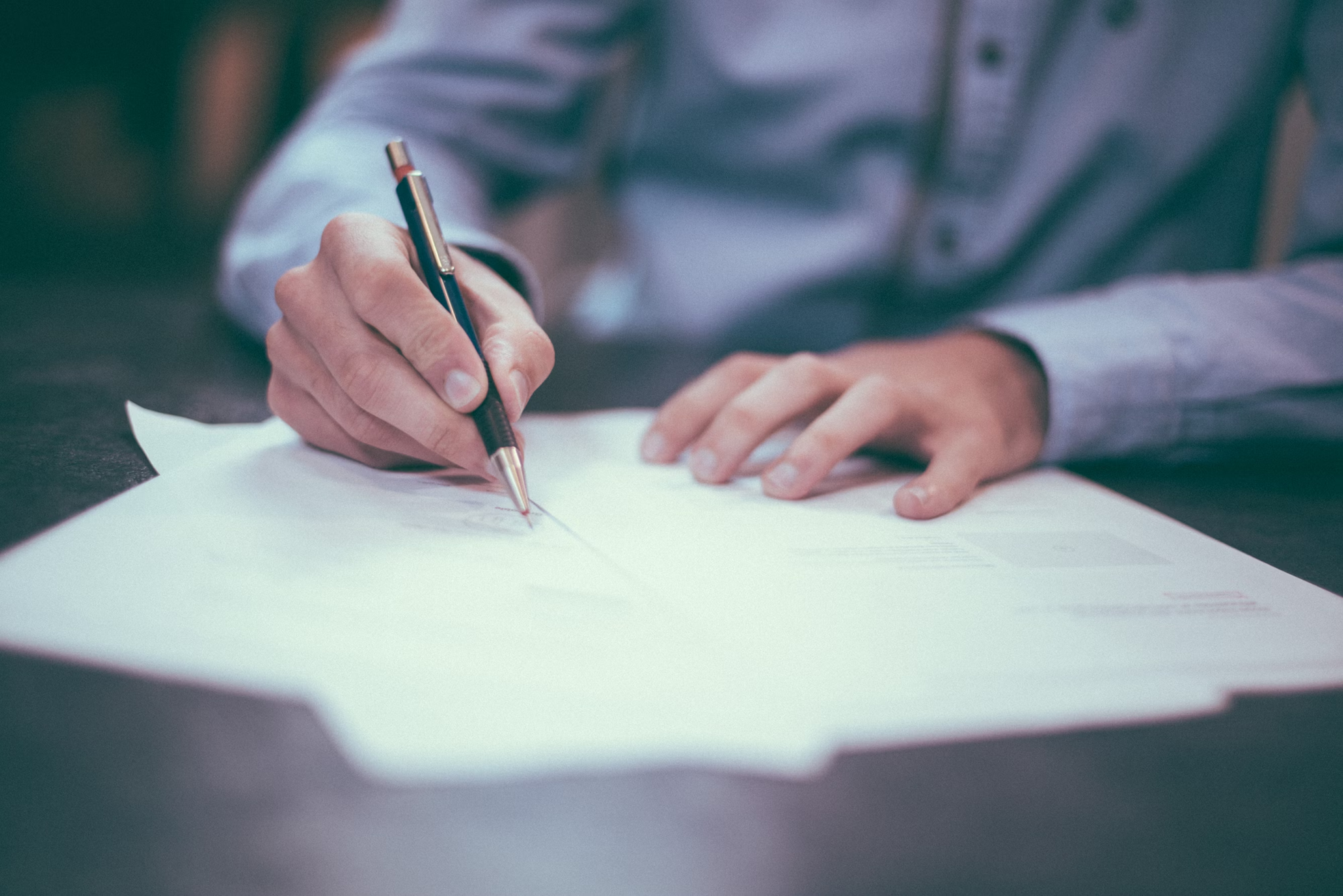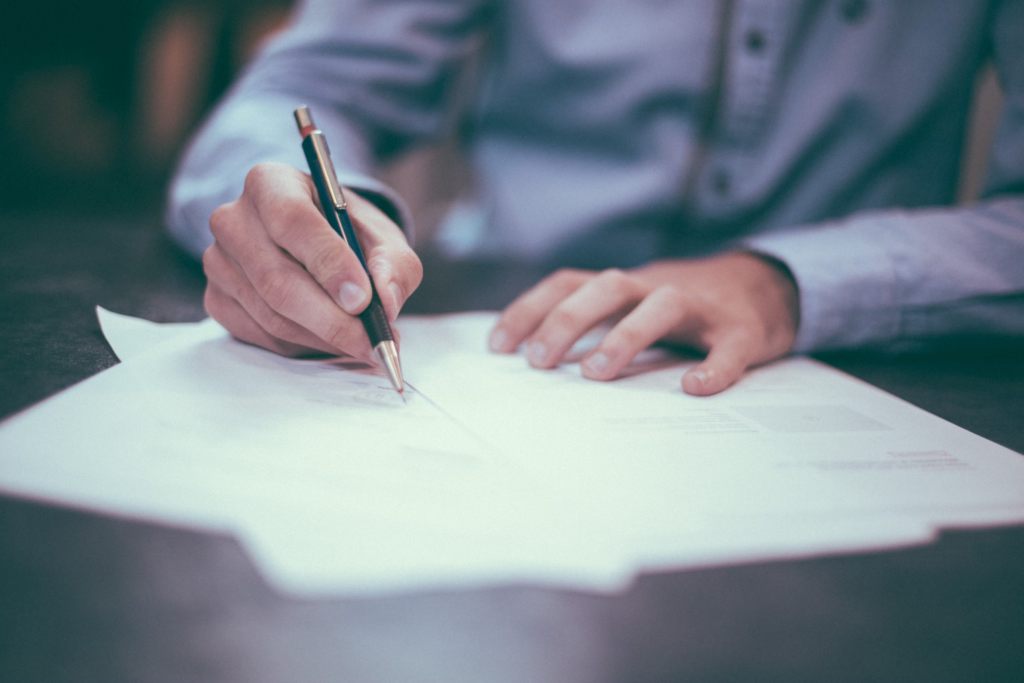 Press Release Sample for Law Firms
Alright, you've seen the template, now let's give you a live-fire exercise—two full-fledged samples. This time, the hypothetical scenarios are about a law firm expanding its practice into cryptocurrency regulations and announcing a new partner promotion at a legal firm. Use them as a guide to craft your own masterpiece.
Press Release Sample for Legal Expertise Expansion
FOR IMMEDIATE RELEASE

Smith & Associates Law Firm Expands Practice to Include Cryptocurrency Regulations
Leading Legal Firm Adapts to Industry Changes, Providing Cutting-Edge Solutions in the Realm of Cryptocurrency Law

New York, NY, September 15, 2023 – Smith & Associates, a law firm renowned for its expertise in corporate law, has announced its entry into the burgeoning field of cryptocurrency regulations. Effective immediately, the New York-based firm will offer legal consultations and representation for businesses navigating the complex landscape of digital currencies.

The rapid growth of cryptocurrencies has led to increasing demands for legal frameworks. Smith & Associates steps in to fill this gap by providing expert guidance and actionable insights.

The firm's expansion signifies a crucial development in the legal industry, opening avenues for businesses and individuals in need of specialized legal services related to cryptocurrency.

"We couldn't be happier with Smith & Associates guiding us through the labyrinth of crypto laws. Their expertise is invaluable," said John Doe, CEO of CryptoKing.

"Cryptocurrency law is a rapidly evolving field, and we're proud to offer our clients cutting-edge legal solutions," stated Jane Smith, Partner at Smith & Associates.

Smith & Associates was founded in 1990 and has since been a leading force in corporate and financial law. With this expansion, the firm confirms its commitment to adapt and excel in an ever-changing legal environment.

Contact Information
Emily Brown
1-800-123-4567
[email protected]
@SmithLawFirm, LinkedIn

###
And there you go: a filled-out sample for legal expertise expansion announcement.
Press Release Sample for Legal Firm Partner Promotion
FOR IMMEDIATE RELEASE

Johnson & Williams Law Firm Announces Partner Promotion of Elizabeth Warren
Accomplished Senior Associate Rises to Partner, Specializing in Family Law

San Francisco, CA, September 16, 2023 – Johnson & Williams Law Firm, a distinguished name in civil litigation, is elated to announce the promotion of Elizabeth Warren to Partner. Effective October 1, 2023, Elizabeth will spearhead the firm's efforts in Family Law, building on her impressive track record.

Elizabeth has been with the firm for over ten years, consistently delivering favorable outcomes for our clients and contributing to the firm's reputation for excellence.

As a Partner, Elizabeth will focus on Family Law, including but not limited to divorce, custody battles, and adoption cases. Her unparalleled expertise sets her apart as a leader in this practice area.

"Elizabeth's promotion to Partner is well-deserved. Her dedication to our clients and commitment to excellence are unparalleled," said Richard Johnson, Founding Partner.

"Family Law requires not just legal acumen but also a level of empathy and understanding that Elizabeth inherently possesses," remarked Susan Williams, Senior Partner.

Johnson & Williams Law Firm, established in 1985, is a multi-disciplinary practice with a record of excellence in civil litigation, corporate law, and now further expanding its strength in Family Law.

Contact Information:
Mark Turner
1-800-789-1012
[email protected]
@JohnsonWilliams, LinkedIn

###
Boom, there it is! A full-blown press release sample to announce partner promotions. It's polished, professional, and ready to be customized.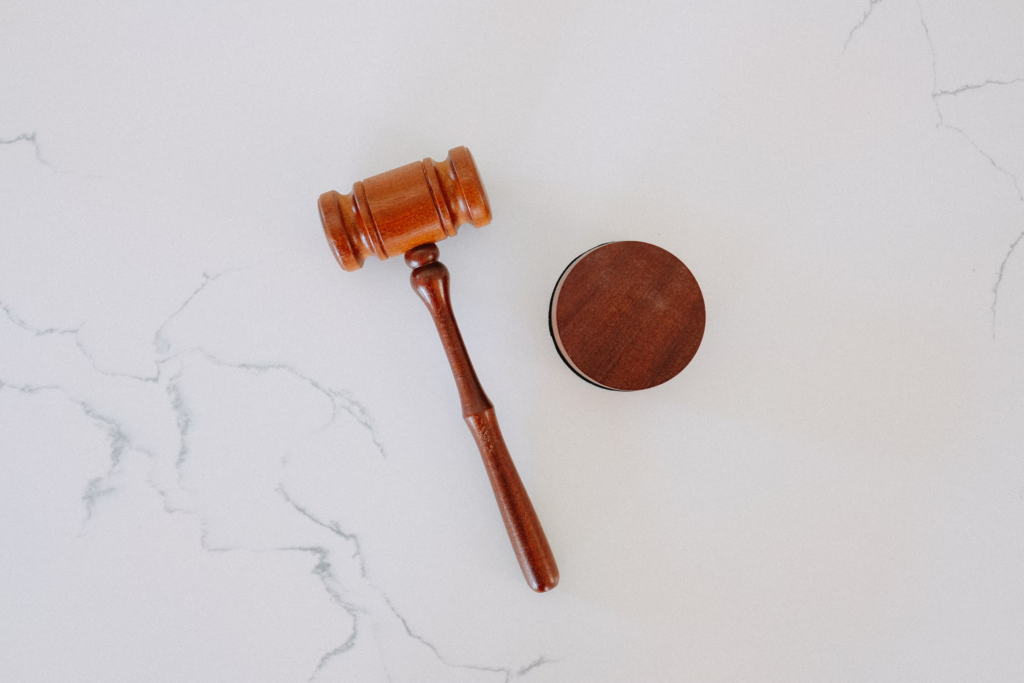 25 Press Release Ideas Tailored for Law Firms
Press releases can be a potent tool for law firms, enabling them to showcase expertise, share news, and engage both the public and prospective clients. Here are 25 tailored ideas for law firm press releases, along with guidance on how to craft each.
1. Pro Bono Initiative: Announce a new pro bono initiative in collaboration with a non-profit, emphasizing how the program will address specific legal challenges faced by marginalized communities.
2. Case Victory Highlights: After a significant, media-covered case win, issue a press release summarizing the case, its implications, and how your law firm achieved a favorable outcome while respecting client confidentiality.
3. Legal Technology Integration: Inform the public about how the firm is leveraging emerging technologies like AI to streamline legal processes, resulting in benefits like quicker case resolution and improved data security.
4. New Office Locations: Announce the opening of a new business office, focusing on how this geographical expansion enhances the firm's ability to serve clients more effectively.
5. Legal Scholarship Programs: Reveal a new scholarship program targeted at aspiring law students, emphasizing how it aims to encourage diversity and provide opportunities for underprivileged students.
6. Regulatory Changes and Compliance: Offer an insight report or guidelines about new legislation that impacts your area of expertise, demonstrating how your law firm is well-equipped to guide clients through these legal complexities.
7. High-Profile Hires: Announce the hiring of a renowned lawyer, detailing their credentials, area of expertise, and the unique value they will bring to both the firm and its clients.
8. Firm Milestones: Celebrate the firm's major firm milestones and anniversaries by recounting key achievements and outlining future strategies, incorporating testimonials from longstanding clients.
9. GDPR Compliance Services: Introduce a suite of services aimed at helping businesses comply with GDPR, explaining how this specialization uniquely positions your firm in data protection law.
10. Litigation Financing Partnerships: Announce a partnership with a litigation financing company to enable broader access to legal representation, particularly in complex or costly cases like personal injury or class-action suits.
11. Mergers & Acquisitions: When your firm merges with or acquires another practice, provide details on how this expansion will offer clients more specialized services or broader geographical coverage.
12. Legal Alerts: Issue a press release to inform clients and the general public about a significant legal decision or new law affecting your practice area, complete with your expert analysis.
13. International Expansion: Announce international office openings or partnerships, focusing on how this expansion will benefit clients with cross-border legal concerns.
14. Estate Planning Packages: Introduce an all-inclusive estate planning package, specifying what the service comprises and how it makes the estate planning process more straightforward for clients.
15. Awards and Honors: Publicize any prestigious awards or recognition received by the firm or its lawyers, highlighting their relevance and importance in the legal industry.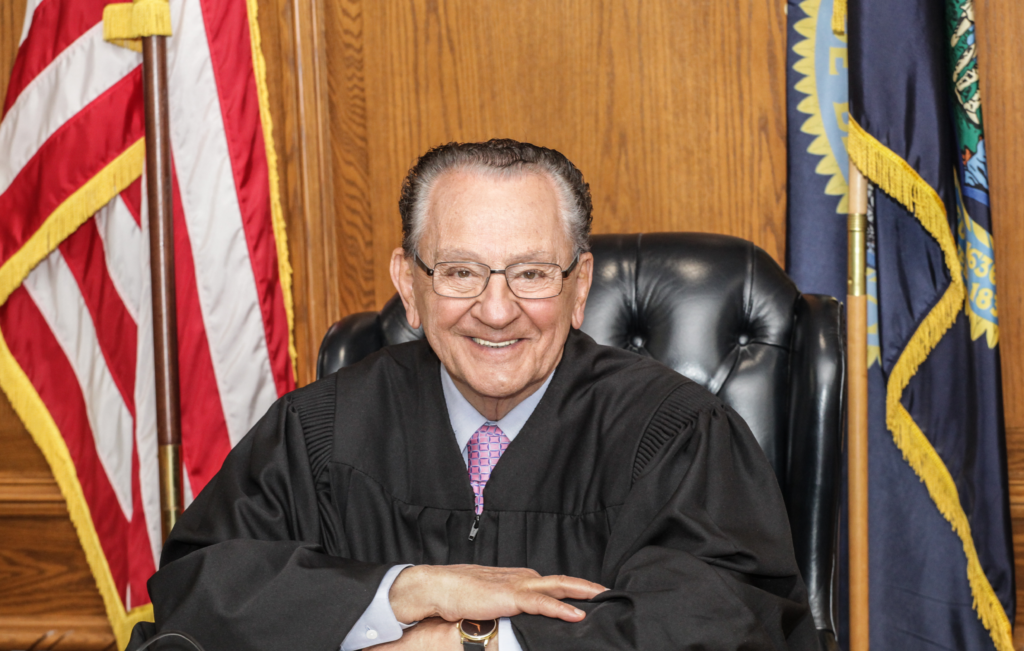 17. Client Testimonial Campaign: Launch a series of client testimonials to spotlight the firm's successful track record, ensuring compliance with legal ethics and confidentiality guidelines.
18. Collaboration with Law Schools: Announce a collaboration with a law school, detailing how this alliance will provide mutual benefits like specialized training or real-world legal experience for students.
19. Legal Aid Clinics: Promote your firm's free legal clinics, specifying the types of advice offered and the community needs these clinics are designed to address.
20. Firm's Legal App Launch: Unveil a law-focused mobile app, outlining its features like real-time legal advice or appointment scheduling, and how it enhances client engagement and access to resources.
21. Cybersecurity Measures: Announce your firm's updated cybersecurity protocols, detailing how they will protect client data from modern cyber threats.
22. Legal Research Publication: Reveal a recently published research study or industry report conducted by your firm, illustrating its contribution to important legal debates or trends.
23. Client Portal Launch: Introduce a new client portal that allows for real-time case updates and resource sharing, emphasizing its impact on client communication and convenience.
24. Amicus Brief Submission: Announce the submission of an amicus brief in a significant case, discussing why your firm got involved and what broader implications the case holds.
25. Dispute Resolution Services: Unveil new alternative dispute resolution offerings, such as mediation, detailing how they provide clients with more efficient and cost-effective ways to resolve conflicts.
10 Best Practices for Law Firms Press Release
Navigating the realm of press releases in the legal industry requires a careful balance between professionalism and accessibility. Below are best practices to elevate the quality and impact of law firm press releases.
Avoid Overusing Legal Jargon: While it might be tempting to showcase legal expertise by using industry-specific terms, a press release should be easily understandable to the general public. Keep jargon to a minimum and provide explanations for any terms that the average reader may not understand.
Aim for a Human Angle: Press releases should not just be factual but also relatable. Introduce a human-interest angle to engage readers, such as sharing the story of a client your firm has helped or the journey of a newly-promoted partner.
Using Images and Videos Effectively: Visual elements can break up text and add a dynamic component to your press release. If discussing a new office opening, include photographs of the space. Videos can also be used for testimonial features or a brief message from a key attorney in the firm.
Layout Specifics: Font, Spacing, and Margins: Aesthetic considerations matter. Use a clean, readable font like Arial or Times New Roman, adequate spacing, and sensible margins. These layout elements not only make your release visually pleasing but also enhance readability.
Importance of Visual Elements Like Logos: Don't underestimate the branding power of visual elements. Your firm's logo should be prominently placed, but not intrusive. It helps with brand recognition and conveys a sense of professionalism.
Distributing on Free vs. Paid Distribution Channels: Deciding between free and paid distribution services depends on the reach you aim for. Free channels are cost-effective but may lack the extensive network that paid services offer. Paid platforms like AmpiFire offer targeted distribution and extended reach.
Craft a Compelling Headline: Your headline should be both informative and attention-grabbing. Given that it's the first thing readers see, spend time crafting a headline that succinctly conveys the essence of the press release.
Optimize for SEO: To maximize online visibility, incorporate relevant keywords related to the legal industry and your firm's specialty areas. This can help your press release rank higher in search engine results, extending its reach.
Include Contact Information: Always end the press release with a section that includes contact details. This should include the name of the media contact, phone number, and email address, making it easy for journalists or interested parties to reach out.
Follow-up Action: After the release, it's advisable to engage in follow-up actions. This could include sharing the release on social media platforms or sending it directly to key stakeholders and clients. This ensures that your message reaches a broader audience, beyond just those who encounter the press release organically.
Your law firm press releases deserve to be seen by a wider audience. 

Discover AmpiFire and get your press releases be seen on Google News, YouTube, SlideShare, Apple Podcasts and many more…

Click Here To Learn More
Frequently Asked Questions
Why should I care about the layout specifics like font, spacing, and margins?
Layout sounds like something only design nerds fuss over, but hear me out. The right layout—font, spacing, and margins—makes your press release readable and professional. When you're fighting for eyeballs, that can make a difference. Plus, let's be real, nobody wants to read a legal document that looks like it was typed up in Notepad.
What's the deal with adding images and videos? Can't the text speak for itself?
Text is our bread and butter in the legal world, but this isn't a legal brief—it's a press release. A picture is worth a thousand words, and in the digital age, videos can be worth even more. They capture attention and can make complex legal topics digestible. Think of it as your text's wingman; they're there to support and amplify your message.
Is AmpiFire worth it for distributing my law firm's press release?
So you've heard about AmpiFire and are wondering if it's worth the hype. AmpiFire's pretty legit for targeted distribution and an extended reach. However, keep in mind that while it's effective, it's not the only game in town. Platforms like PRWeb and PR Newswire also offer robust services but can come with a heftier price tag. Your call.
How do I choose between free and paid distribution channels other than AmpiFire?
Wondering where else to splash that killer press release? Free channels are good for starters but often lack the reach and features that paid ones offer. If you're considering forking out some cash, look into platforms like PRWeb, Business Wire, or GlobeNewswire. Compare their features, distribution network, and pricing to find what best suits your firm's needs. Keep in mind, though, that you often get what you pay for.