In This Guide:
Understand what is commercial real estate
9 core components every commercial real estate press release must have.
1 customizable press release template for commercial real estate for sale.
1 hypothetical press release sample to kickstart your writing.
25 press release ideas tailored for different commercial real estate announcements.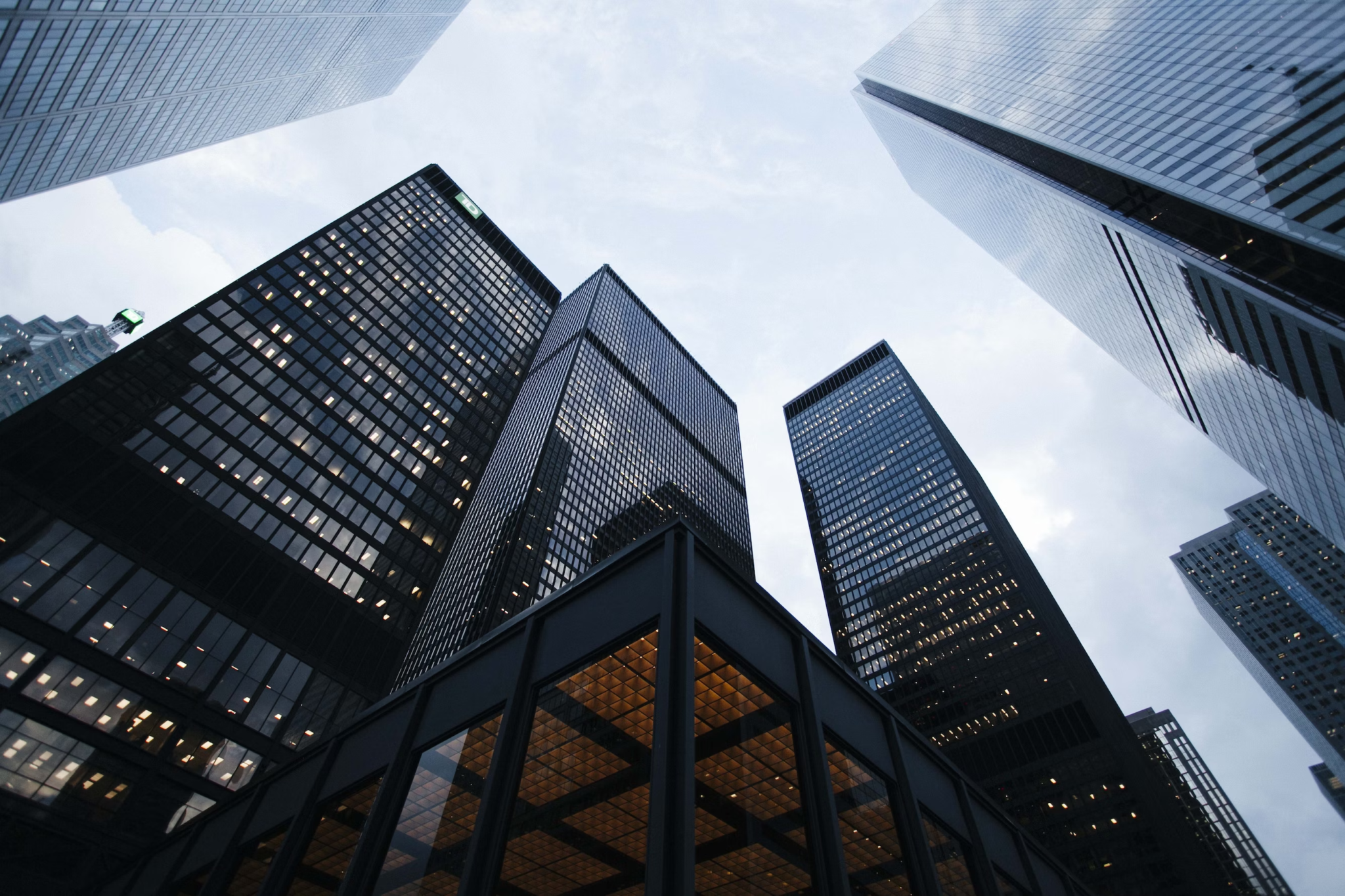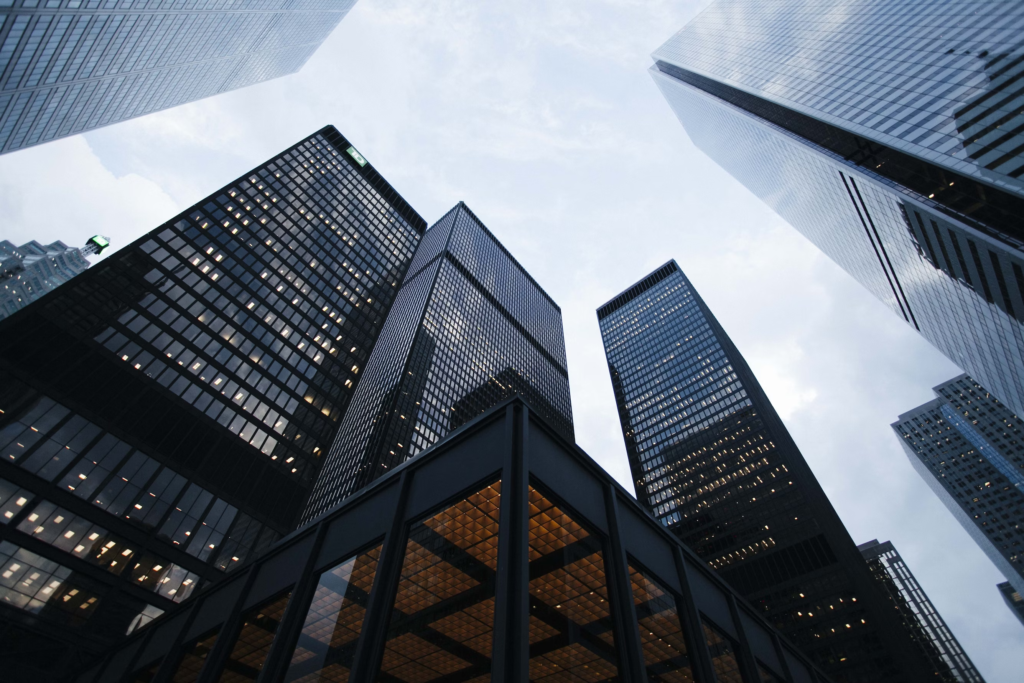 What is Commercial Real Estate?
Commercial real estate, often abbreviated as CRE, is all about properties that are used for business activities. We're not talking about homes where people live; that's called residential real estate. Instead, these are places where work gets done, products get sold, or services get offered. Imagine your local shopping center, the office building downtown, or even the hotel you stayed in on your last vacation—those are all examples of commercial real estate.
But it's not just skyscrapers and malls. Commercial real estate can be as small as a single storefront where someone is running a family bakery, or as large as a sprawling warehouse for an e-commerce giant like Amazon. The key thing is that the space is being used for some sort of business, whether that's a company selling gadgets or a dental clinic taking care of patients.
This type of real estate is a big umbrella, covering four main kinds of properties:
Office Space: Think corporate buildings or small office complexes.
Industrial Use: Factories, warehouses, and similar setups belong here.
Multifamily Rental: This sounds residential, but if you're renting out multiple units, it's considered commercial.
Retail: This includes places like shopping centers, hotels, and yes, even healthcare facilities like hospitals.
So, when people talk about investing in commercial real estate, they could be talking about anything from buying a duplex and renting it out, to owning a piece of a fancy office building downtown. The bottom line is, if it's a place where business is happening, it's commercial real estate.
The Anatomy of a Commercial Real Estate Press Release
Navigating the terrain of commercial real estate press releases can feel like a maze, but don't worry; understanding the anatomy of a successful press release will be your ultimate guide. Let's dive in.
1. Opening Marks
Opening marks are the tiny but mighty components that signal the beginning of your press release. These are usually symbols like "###" or "FOR IMMEDIATE RELEASE" that prep the reader for the important information ahead. Skimping on this could mean that a rushed journalist skips your release entirely, costing you crucial exposure.

2. Headline
First impressions are everything; your headline is your 8-second elevator pitch to grab attention. Make it concise, compelling, and relevant to the commercial real estate sector.
-Good Headline: "Prime Downtown Office Building Hits Market, Promises High ROI"
-Bad Headline: "Building for Sale"

3. Sub-headline
The sub-headline is the trusty sidekick to your headline. It provides additional context and lures the reader into the story you're about to unfold.
-Good Sub-headline: "Modern Amenities and Strategic Location Ideal for Tech Startups"
-Bad Sub-headline: "Good Building in Good Location"

4. Dateline
Think of the dateline as the timestamp of your press release. It confirms the date and location of the release, adding credibility. It's also a crucial filter for journalists looking for timely content. An accurate dateline, usually in the format "CITY, State, Month Day, Year," sets the stage. Wondering when to release and who to target?
-Best Days: Tuesdays and Wednesdays
-Ideal Media Outlets: Local business journals, real estate news sites, general news media

5. Lead Paragraph
This is your moment to shine. The lead paragraph answers the 'who, what, when, where, and why' within the first few sentences. Journalists are swamped; they'll appreciate you getting to the point. Here's an example: "NYC-based real estate developer Skyline Ventures announced today the sale of a state-of-the-art commercial building located in Silicon Valley, slated to close this month."

6. Body
The body of your press release is the meat of your story. Here, focus on:
-Additional details like square footage or building history
-Professional media quotes from executives or stakeholders like CEO and COO
-Stats to back up your claims, such as occupancy rates or ROI
-High-quality images that show off the property's best features
–CTA (Call to Action): Don't let your audience wander aimlessly; guide them with a direct CTA. Keep it straightforward like, "For more information, visit our website."

7. Boilerplate
The boilerplate is your company's snapshot. It's a brief paragraph that sums up who you are, and it's reusable across multiple press releases. Include your company's mission, year of founding, and any other relevant, evergreen info.

8. Contact Information
You're providing a service to journalists; make it as easy as possible for them to reach you. Include your name, phone number, email, and even social media handles.

9. Closing Marks
These are essentially bookends to your press release, usually signified by "###" or "END." It tells the reader that they've reached the end, offering a psychological cue to reflect on what they've just read.
By mastering these core elements, you're not just assembling words on a page; you're crafting a commercial real estate narrative that commands attention. Now that you've got the nuts and bolts, you're ready to build something spectacular.
Press Release Template for Commercial Real Estate for Sale
Ready to make some noise in the commercial real estate sector? Let's craft a press release that makes even the busiest journalist stop and take notice. Below is a plug-and-play template tailored for commercial real estate sales. Simply fill in the blanks with your specific information, and you're good to go.
Opening Marks
FOR IMMEDIATE RELEASE

Headline
Prime Commercial Property in [Location] Now Up for Sale by [Your Company's Name]

Sub-headline
[Your Company's Name] Unveils a Golden Opportunity for Investors Looking to Expand Their Real Estate Portfolio in [Location]

Dateline
[City, State], [Date]

Lead Paragraph
[Your Company's Name], a market leader in commercial real estate, has officially listed a high-value property located in [Location]. Available from [Date], this strategic investment opportunity aims to attract buyers interested in [Type of Commercial Real Estate, e.g., office space, retail, industrial, etc.].

Body
Overview
Located in [Specific Location], the property spans [Area in Square Feet] and is ideal for [Purpose, e.g., retail, office space, etc.]. Amenities include [List Amenities].

Quotes
"[Insert quote from a company executive, broker, or stakeholder. Make it insightful and relevant to the sale.]"

Statistics
[Insert pertinent statistics like foot traffic, growth in the area, or anything that makes the property more appealing.]

Images
[Include high-resolution images or provide a link where the media can download them.]

CTA (Call to Action)
For more details, or to schedule a viewing, contact [Your Contact Information] or visit our website at [Your Website].

Boilerplate
[Your Company's Name] is a leading commercial real estate firm with [X years] of experience in [specific services you offer]. Known for [your unique selling points], [Your Company's Name] is dedicated to providing superior service and solutions for all its clients.

Contact Information
Name: [Your Contact's Name]
Phone: [Contact's Phone Number]
Email: [Contact's Email Address]
Social Media: [LinkedIn/Facebook/Twitter Handles]

Closing Marks
END
There you have it: a comprehensive press release template designed to get you covered in the media outlets that matter.
Press Release Sample for Commercial Real Estate for Sale
Want to see a press release in action? Below is a sample that announces the completion of major renovations to a commercial property. Use it as inspiration or a guideline to craft your own compelling announcement.
FOR IMMEDIATE RELEASE

Major Renovations Complete: Prime Commercial Property in Downtown Manhattan Now a Game-Changer
XYZ Real Estate Unveils State-of-the-Art Upgrades, Setting a New Standard for Office Spaces in Manhattan

New York, NY, September 20, 2023 – XYZ Real Estate, a vanguard in superior commercial properties, proudly announces the completion of significant upgrades to its iconic property located in Downtown Manhattan. Effective today, this highly desirable space not only adds value but also offers enhanced functionality and energy efficiency, designed to meet the demands of modern businesses.

Situated at the heart of Manhattan, the revamped property spans 25,000 square feet and is now optimized for high-tech office spaces. Amenities include a state-of-the-art gym, a rooftop lounge, and multiple high-speed charging stations for electric vehicles.

"These renovations aren't just cosmetic; they're a strategic reinvention aimed at attracting forward-thinking companies. We've essentially future-proofed this space," says Jane Doe, CEO of XYZ Real Estate.

Energy efficiency has improved by 40%, thanks to the newly installed solar panels and smart climate control systems. The location boasts a daily foot traffic of over 10,000, marking it as a high-visibility area.

(Note: High-resolution images detailing the upgrades are available for download from our media kit.)

For a tour of the transformed space or more details on how your business can benefit from our renovations, reach out to our sales team at [email protected].

XYZ Real Estate has been a pillar in the commercial real estate sector for over 20 years, specializing in retail and office spaces. With a track record of exceeding client expectations, the firm is committed to delivering the best value in prime locations.

Contact Information
John Smith
(123) 456-7890
[email protected]
@XYZRealEstate

END
So there you have it—a detailed, real-world example of a press release that checks all the boxes. It introduces a major update, lays out the benefits, and directly appeals to potential tenants or buyers. Feel free to adapt it to your property's unique attributes and business goals.
25 Press Release Ideas Tailored for Commercial Real Estate for Sale
Crafting a compelling press release can be a powerful tool for marketing your commercial real estate properties. Here are 25 tailored ideas for press releases, each with specific instructions on how to approach commercial real estate announcements.
1. New Sustainable Development: Announce a new commercial property that meets high sustainability standards. Emphasize how eco-friendly features like LEED certification will lower operating costs and positively impact the environment.
2. Tenant Milestones: Spotlight a tenant who has reached a significant milestone, such as winning an award or landing a major contract. Use this to showcase the prestige and desirability of your commercial space.
3. Technology Integration: Detail the introduction of cutting-edge technology, such as smart building systems, into a property. Highlight how these advancements offer tenants a modern and efficient working environment.
4. Strategic Partnerships: Publicize joint ventures or partnerships with local businesses or government entities. Discuss how these alliances bring unique advantages to tenants, such as tax benefits or exclusive services.
5. Historic Property Revitalization: Announce the renovation of a historic property for modern commercial use. Include endorsements from historians or local officials, praising the effort to preserve the building's heritage.
6. Economic Impact Study Results: Share the outcomes of an economic impact study that showcases how your property will positively affect the local economy. Highlight key metrics like job creation or revenue growth.
7. Opening of Co-Working Spaces: Reveal the inauguration of a co-working space within a multi-tenant building. Explain how this addition will attract freelancers and startups, thus diversifying the tenant pool.
8. Financial Incentives: Announce new financial incentives like grants or reduced leasing rates for prospective tenants. Describe how these incentives make the property both affordable and accessible.
9. Community Involvement: Discuss community outreach initiatives led by your commercial property. Show how these charitable activities enrich the surrounding community and offer a more vibrant atmosphere.
10. Sublease Opportunities Available: Announce available sublease options targeted at freelancers or small businesses. Point out the flexibility and shared amenities that make the arrangement attractive.
11. Parking Solutions: Unveil innovative parking features, such as automated systems or EV charging stations. Explain how these solutions solve common parking problems and make the property more appealing.
12. Retail-to-Office Space Conversion: Detail how retail spaces have been transformed into functional office spaces to meet evolving needs. Discuss the benefits this brings in terms of efficient land use.
13. Building Management App Launch: Announce the tenant-focused app launch. Describe features like room booking or community forums that will make the lives of tenants easier.
14. Facility Upgrades for Pandemic Preparedness: Share information on facility upgrades aimed at pandemic resilience. Emphasize how these measures ensure the health and safety of tenants.
15. Art Installations and Cultural Partnerships: Announce a partnership with local artists to showcase installations within the property. Explain how this adds a unique cultural dimension to the space.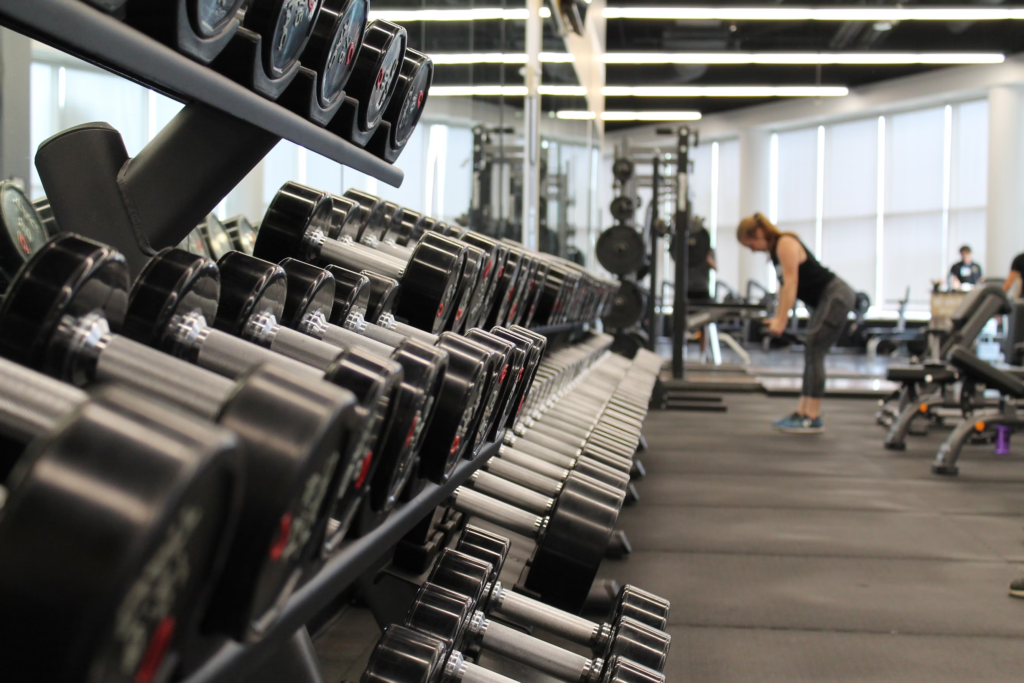 17. Food and Beverage Additions: Highlight the arrival of a new café or a restaurant grand opening within the property. Discuss how this convenience factor enhances the overall tenant experience.
18. Green Roof or Outdoor Amenity Spaces: Reveal the completion of a green roof or other outdoor spaces. Detail the multifaceted benefits, such as aesthetics and energy savings, that these additions bring.
19. Virtual Tour Launch: Introduce a new virtual tour feature for prospective tenants. Describe how this interactive tool allows for a more thorough exploration of the property from the comfort of one's home.
20. Transit-Oriented Developments: Announce a property located near key transit lines. Highlight how this location benefits tenants by offering easy access to public transport.
21. New Property Acquisition: Reveal the acquisition of a new property, providing details like size, location, and unique features. Discuss future renovation or development plans.
22. Security Enhancements: Detail new security measures, such as biometric access. Explain how these upgrades offer tenants a safer and more secure environment.
23. Anchor Tenant Announcement: Announce the arrival of a high-profile anchor tenant. Describe how their presence is likely to attract more visitors, benefiting other tenants.
24. Mixed-Use Space Development: Release details about a property with both commercial and residential facilities. Explain how the mixed-use nature of the property offers a balanced lifestyle to tenants.
25. Tax Benefits or Zoning Changes: Publicize any recent zoning changes or tax benefits that make your property more investment-friendly. Describe how these legal adjustments add long-term value to the property.
Take inspiration from the list of ideas above and write them using the sample template we shared above to create your own commercial real estate for sale press release.
Your commercial real estate press releases deserve to be seen by a wider audience. 

Discover AmpiFire and get your press releases be seen on Google News, YouTube, SlideShare, Apple Podcasts and many more…

Click Here To Learn More
Frequently Asked Questions
How do I craft the perfect headline for a press release?
Your headline should be clear, concise, compelling, and credible. Keep it punchy and highlight what makes your property uniquely appealing.
How long should a press release be?
Keep it between 300 and 500 words. You need to be concise while including all vital information.
Is AmpiFire really the best platform for press release distribution?
In my experience, AmpiFire offers a balanced set of features useful for wide-reaching exposure. It's not without flaws, but it certainly performs better than most.
What makes AmpiFire special in distributing real estate press releases?
AmpiFire specializes in omni-channel distribution, ensuring that your commercial real estate news reaches a wide and varied audience. However, it's worth noting that niche platforms may offer specific benefits depending on your needs.
Does AmpiFire support media add-ons like video and images?
Yes, AmpiFire allows for media add-ons, a crucial feature in our increasingly visual media landscape. However, similar options are also available on platforms like PR Newswire.