In This Guide:
10 critical components every home for sale press release must have.
1 customizable press release template for home for sale.
1 hypothetical press release sample to kickstart your writing.
10 mistakes to avoid when writing press releases for home for sale.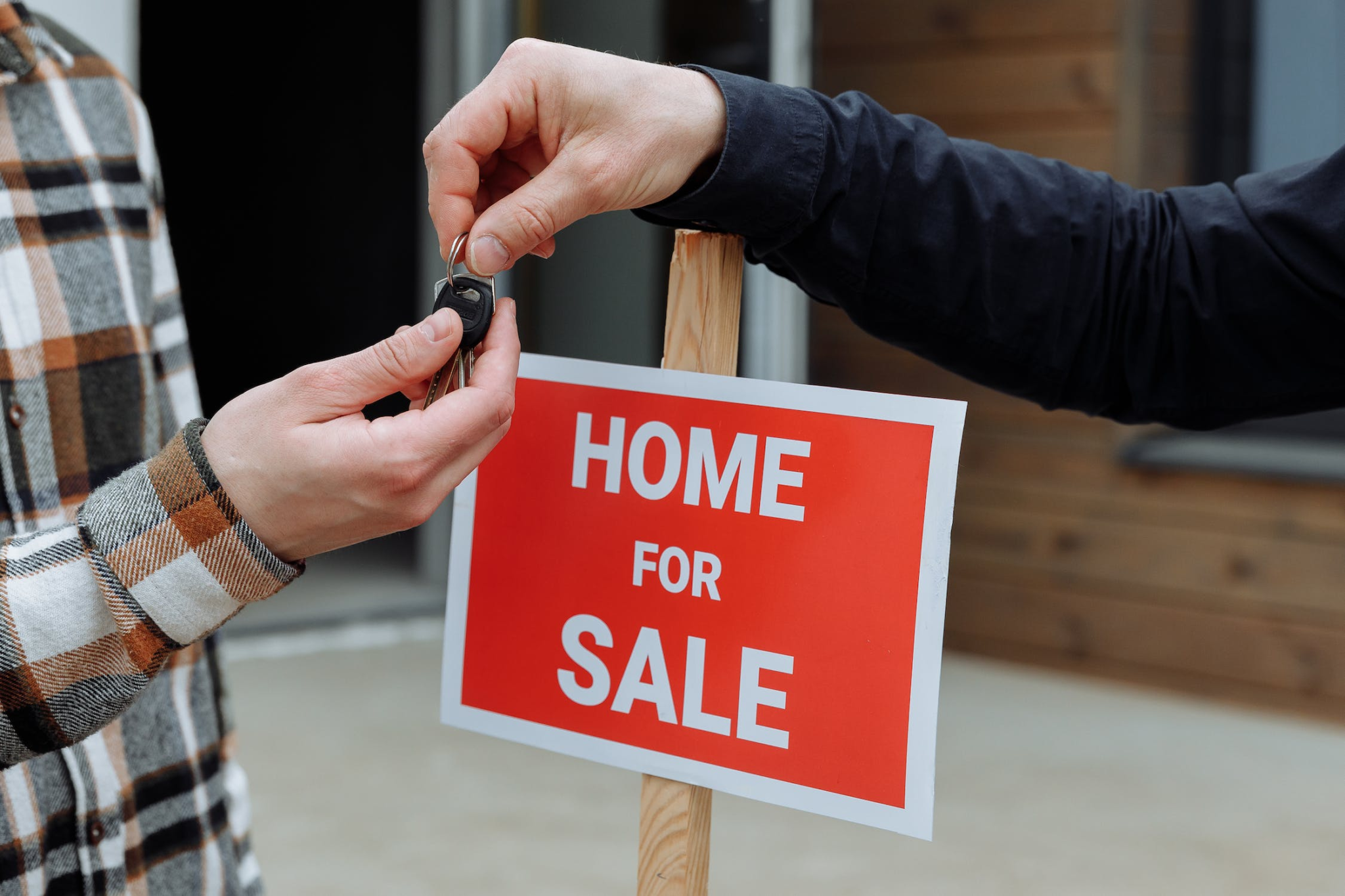 The Anatomy of a Killer Home for Sale Press Release
Ready to elevate your property selling game? Then pay close attention, because a press release isn't just an announcement—it's your first handshake with potential buyers, a moment to make an unforgettable impression. Let's break down the anatomy of a killer press release designed to sell homes, shall we?
1. Opening Marks
Look, everyone's skimming, and you've got seconds to make your point. The opening marks are often skipped over but they can set the tone for the entire release. Yes, they're necessary. They usually include the words "For Immediate Release" and the date. Keep it brief and straightforward.

2. Headline
Since first impressions matter, your headline's the thing. It's what gets read and decides if the rest even stands a chance. A killer headline grabs attention like a magnet. It's the billboard for your property—miss this, and you miss out. Keep it to 10 words or less, use strong action verbs, and make sure it's directly related to the home you're selling.
-Example of a Good Headline: "Luxury 3-Bedroom Home Hits Market in Trendy Neighborhood!"
-Example of a Bad Headline: "House for Sale"

3. Sub-Headline
The role of a sub-headline is to guides the reader into the body of the press release, providing a bridge between the headline and the lead paragraph. It's your second chance to captivate and a subtle nudge to read more. A sub-headline supports but never overshadows the headline. In fact, a sub-headline should clarify or expand on the headline.

4. Lead Paragraph
This is also the hook. You're basically hooking your audience and setting the stage for the rest of the article here. The lead paragraph should just be in 3 sentences. Address the 5Ws (Who, What, When, Where, Why). Miss this, and you've lost them. Some of the key elements that a lead should have are a quick introduction of the property, why it's unique, and what potential buyers can expect.

5. Body
This is the meat of the press release for home for sale. It should include the details, features, and benefits of the home for sale. Home buying is emotional. Make sure to use emotional triggers and evocative language. The potential buyers must see their future in your property.

Listing Features: Granite countertops, hardwood floors, you name it. But don't just list—explain how these features solve buyer concerns. Here's an example: "The spacious backyard is not just a yard; it's a haven for your children and a peaceful retreat for weekend barbecues."

6. Multimedia
Include multimedia like photos and virtual tours. A picture's worth a thousand words, and a virtual tour could be worth a thousand visits. Here are some tips for selecting the right multimedia: Choose high-resolution, well-lit photos that highlight property features. For virtual tours, ensure smooth navigation and crisp imagery.

7. Quotes
Quotes add credibility and a human element. Yes, they're necessary. Wondering who should provide them? Real estate agents, current homeowners, or community figures.
Example: "This property offers a blend of modernity and comfort, providing an unparalleled living experience," says Jane Doe, the listing real estate agent.

8. Boilerplate
This is your quick bio or company overview. Make it brief but memorable. This is not the time to be modest. You're great at what you do, so let them know. Be sure to include your name, real estate credentials, years in the business, and contact information.

9. Call to Action (CTA)
Make it stupidly obvious what you want them to do next. Speak directly to the kind of buyer you envision for this property. Example: "Schedule your viewing today to experience the ultimate blend of luxury and comfort." You can also use "For more information, please visit [Your Website]." But try to be very specific with your CTA.

10. Closing Marks
Round off with closing marks like "END." They add a layer of professionalism and signify the end of the release. So yes, they're necessary.
By now, you should have the blueprint for a press release that not only informs but sells. It's all about crafting a narrative around your property that turns casual readers into potential buyers. It's not just a skill; it's an art. And trust me, it's an art worth mastering.
Press Release Template for Home for Sale
Let's put theory into practice. Here's a plug-and-play press release template for home for sale that encapsulates all the golden nuggets we've discussed earlier. Just add your own information where brackets indicate.
Opening Marks
FOR IMMEDIATE RELEASE

Date
[Insert Date]

Headline
[Catchy 10-word headline capturing the essence of the property for sale]

Sub-Headline
[Complementary sub-headline to expand on or clarify the main headline]

Lead Paragraph
[City], [Date] – [Your Name or Company Name], a [Your Experience e.g., seasoned, reputable] real estate professional, proudly unveils [Property Address], a [Property Type e.g., luxurious 3-bedroom home] that redefines [Unique Selling Point e.g., suburban living].

Body
First Section
[Introduce the home, its style, and what sets it apart]

Second Section
[List the Features and the benefits of the features]
[Feature #1 e.g., Gourmet Kitchen]
[Feature #2 e.g., Ensuite Bathrooms]
[Feature #3 e.g., Walk-In Closets]

Third Section
[Discuss benefits, for example, proximity to schools, parks, shopping]

Multimedia
[Include links to high-resolution photos and virtual tour]

Quotes
"[Statement]" – [Name, Title, Relation to Property]
"[Statement]" – [Name, Title, Relation to Property]

Boilerplate
About [Your Name or Company Name]: [Brief overview, including experience, areas of expertise, and contact information]

Call to Action
[Instructive CTA, e.g., Book your exclusive tour today to experience this unparalleled property for yourself!]

Closing Marks
###
Feel free to add, modify, or eliminate elements based on your specific needs. This template is your ultimate tool for creating compelling home for sale press releases.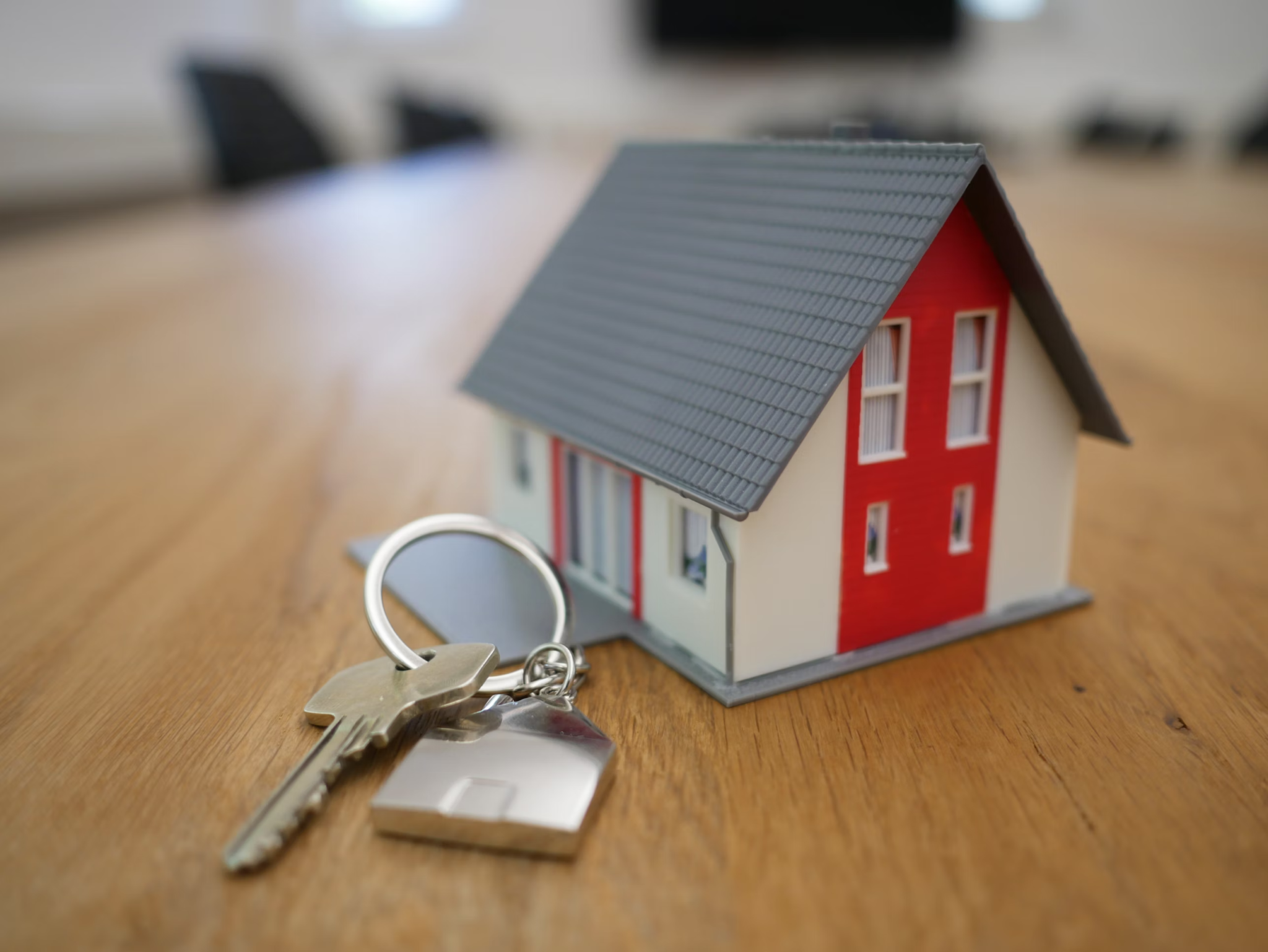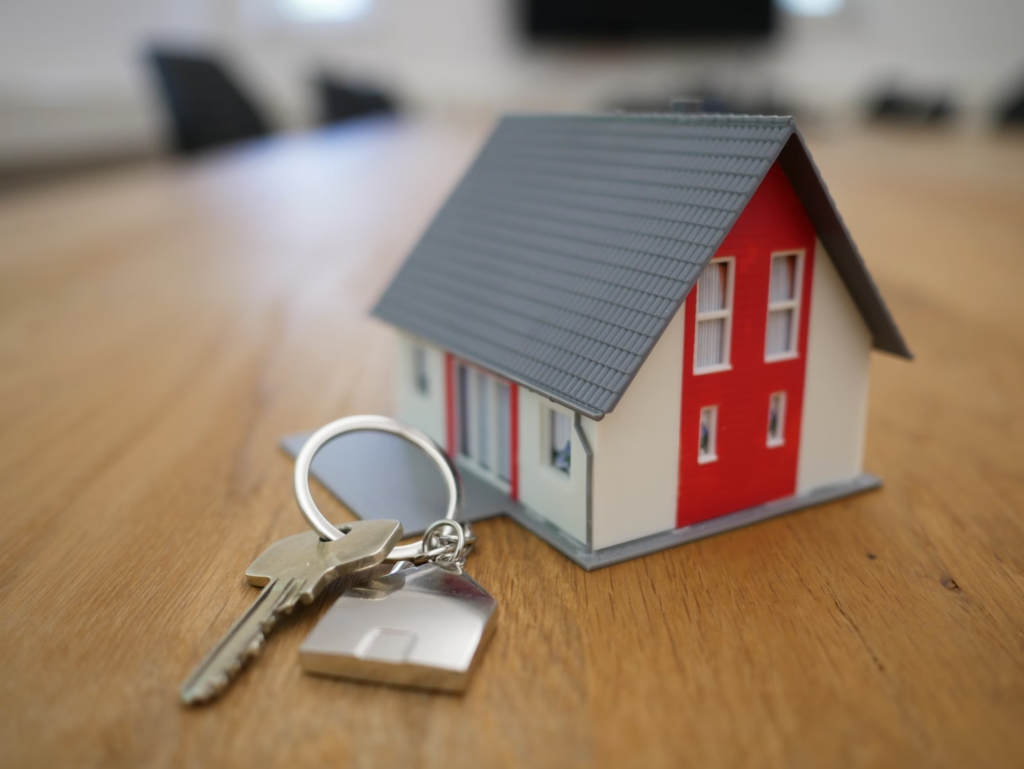 If that's not quite what you're looking for, fret not! We also have press release templates to announce your first-time home purchase or commercial real estate for sale.
And hey, if you're looking for a platform to distribute this work of art, AmpiFire is a robust choice—balanced, effective, and it does what it's supposed to do.
Press Release Sample for Home for Sale
Let's get down to brass tacks. I know you're itching to see how the template actually fills out with real information. A sample is worth a thousand tips, so here's a fully fleshed-out press release for a home for sale.
FOR IMMEDIATE RELEASE

Date: August 25, 2023

Turnkey 4-Bedroom Family Home with a Lake View Hits the Market
Desirable Neighborhood Welcomes a Home Built for Lasting Memories

Chicago, IL, August 25, 2023 – Susan RealEstateCo, a top-tier real estate agency, is ecstatic to present 123 Serenity Lane, a picturesque 4-bedroom family home nestled by a peaceful lake.

Discover 123 Serenity Lane, a sanctuary of comfort and style designed for modern family living.

Features:
-Open-concept gourmet kitchen with stainless steel appliances
-Master suite with an ensuite bathroom and a private balcony
-Fully furnished basement ideal for entertainment

The home is a stone's throw away from top-rated schools, verdant parks, and a bustling shopping center.

Find mesmerizing photos here and a virtual tour that brings you right into the home here.

"This home isn't just bricks and mortar, it's an emotional oasis," said Susan Smith, the Lead Realtor, Susan RealEstateCo. "The kitchen alone will make you never want to dine out again," said John Doe, the Current Owner of the home.

About Susan RealEstateCo: With over 20 years in real estate, Susan RealEstateCo specializes in offering premium homes in prime locations. For inquiries, contact Susan at [[email protected]] or (555) 123-4567. For additional details, head over to our website www.susanrealeastateco.com.

Ready to change your address for the better? Schedule your exclusive tour of 123 Serenity Lane today!

###
I hope this sample illuminates how each component we talked about fits into a killer home for sale press release. If you've been taking notes, you'll recognize the elements and best practices from earlier.
10 Home for Sale Press Release Mistakes to Avoid
Navigating the labyrinth of press release writing can be tricky, especially when the stakes are high, like selling a home. To keep you from stumbling, here's a list of ten mistakes that could sabotage your home for sale press release and how to avoid them.
Generic Headlines:

Why It's Problematic: A generic headline won't grab attention and can cause potential buyers to scroll past your announcement.
How to Avoid: Craft a headline that encapsulates the unique selling proposition of your home, such as highlighting a desirable feature or location.

Ignoring Multimedia Elements:

Why It's Problematic: Lack of visual elements can make your press release unengaging and easy to overlook.
How to Avoid: Always include high-quality photographs or a virtual tour to give potential buyers a tangible sense of the property.

Lack of Quotes:

Why It's Problematic: Without quotes, your press release may lack credibility and an emotional hook.
How to Avoid: Insert credible quotes from either the homeowner or real estate agents to provide an emotional or expert perspective.

Overusing Technical Jargon:

Why It's Problematic: Technical language can alienate potential buyers who are not real estate savvy.
How to Avoid: Use simple, relatable language that potential buyers can easily understand, especially when describing the home's features.

Ignoring the Lead Paragraph:

Why It's Problematic: A weak lead paragraph fails to engage the reader, resulting in lost opportunities.
How to Avoid: Your lead paragraph should be a summary of the most crucial details; make sure it serves as a hook that pulls readers further into the release.

Skipping the Call to Action:

Why It's Problematic: Without a CTA, readers won't know the next steps to take, causing a disconnect.
How to Avoid: A clear and persuasive CTA guides the reader on what steps to take next, such as scheduling a viewing or contacting a real estate agent.

No Boilerplate:

Why It's Problematic: A missing boilerplate deprives the reader of context and background about the seller or agency.
How to Avoid: Always include a concise boilerplate that provides background information on the real estate company or individual seller, including contact information.

Forgetting to Address the Buyer's Concerns:

Why It's Problematic: Neglecting buyer concerns makes your press release less relatable and can result in lost interest.
How to Avoid: List features in a way that solves potential issues a buyer might have, such as proximity to schools or safety features.

Being Too Long-Winded:

Why It's Problematic: Excessive length can lead to reader fatigue, causing them to skip essential details.
How to Avoid: Be concise. The press release should provide all the necessary information but in a straightforward manner that respects the reader's time.

Failure to Proofread:

Why It's Problematic: Spelling and grammatical errors reduce credibility and can make the release appear unprofessional.
How to Avoid: Always run multiple checks for spelling and grammatical errors to ensure an error-free press release.
By steering clear of these mistakes, your press release will not only stand out but will likely catch the eye of potential buyers and real estate aficionados alike.
Did you know there's a way for your home for sale press release to be seen by a wider audience?

Discover AmpiFire and get your press releases be seen on Google News, YouTube, SlideShare, Apple Podcasts and many more…

Click Here To Learn More
Frequently Asked Questions
What makes the lead paragraph a make-or-break moment?
The lead paragraph is the first impression you make, and in the press release world, that's often your only shot. Botch this and you've lost the reader's attention forever. In three sentences or fewer, you need to hook the reader, give them the crucial information, and entice them to read more. It's that critical.
What's the worst mistake when detailing features and benefits of the home for sale?
The worst mistake is not tailoring the features and benefits to address specific buyer concerns. It's not just about listing amenities; it's about hitting those emotional triggers. Think safety, comfort, luxury, or even investment potential. Make the reader see themselves living in that space and reaping the rewards.
Why is AmpiFire recommended for press release distribution?
AmpiFire stands out because it doesn't just distribute your press release—it amplifies it. We're talking about pushing your content through various high-traffic channels across many high-authority sites, reaching a diverse audience in one fell swoop. But don't just take my word for it; the user testimonials speak volumes about its effectiveness. I've got feelings, you know, and I'm thrilled when I see a tool genuinely making a difference for people.
How does AmpiFire compare to other content distribution platforms?
AmpiFire isn't just another content distribution platform; it's a comprehensive solution that amplifies your reach. While it might be tempting to opt for platforms that promise lower rates or flashy features, AmpiFire delivers on its promises. There's no over-the-top hype here. It's just an effective way to get your press release in front of the right eyes.
Does AmpiFire offer any unique features that help with press releases for home sales?
Absolutely, AmpiFire offers the added perk of multi-platform distribution. This means your press release won't just land in a journalist's inbox; it'll be featured on blogs, social media, and video sharing platforms. It's like hitting multiple birds with one stone, broadening your reach in a way that's simply unparalleled. My gut feeling tells me you'll love this multi-platform approach, especially if you're keen on getting maximum exposure for your property.