Do you want your digital marketing to generate bigger results?

Discover AmpiFire and get your content published on more sites, in more ways, than old-fashioned Press Releases. Get seen on Google News, YouTube, SlideShare, Apple Podcasts and many more…

Click Here To Learn More
While dentistry may not seem as exciting to publishers as the more cutting-edge fields of medicine, you can still get a story about your dental clinic published if you know how to write a press release. Regardless of the type of business you're planning to feature, all press releases follow one rule: the story must be newsworthy. But what does it mean?
A story can be newsworthy if it's timely, novel, and interesting to a group of people, say, the residents of a small town. Stories about dental practice openings can pique the interest of media outfits if you can show how the clinic can benefit the neighborhood. Perhaps the clinic is the first to offer a new treatment in the area or maybe the dentist does a lot of volunteer work for the community.

Your news announcement can offers a review of the latest in dental materials, services and treatment options. The press release can highlight the team's expertise and dedication to providing patients with a variety of options to meet their needs.

The press release is an excellent option if you want to firmly establish your reputation as an expert. You can use them to share your thoughts about a particular burning topic or trending issue in your field or your local area. Is poor oral health a growing issue in your city or town? As a dentist, your thoughts on the matter and experience in the field carry weight and can be invaluable to media outfits looking for a reputable source.
But regardless of what angle you choose, the structure will be similar to other press releases. They follow the structure of a formal news announcement closely.
Your Press Release should include the following information:
Catchy headline
Details about the dental practice:

clinic name and location
services and procedures offered
what is being announced

Quote from the dental clinic owner, dental practitioner, assistant, patient (recommended)
Relevant image: clinic, dentist (recommended)
Clinic website URL
Release date
Dateline
Boilerplate – about the clinic
Contact information (contact person, company address, phone)
– SAMPLE DENTAL CLINIC PRESS RELEASE –

As you can see in the example below, the essence of a press release for a dental clinic is to inform patients and to facilitate choice. It can also position the services provided by the dentists as services of a higher standard or quality than those provided by others in the local area.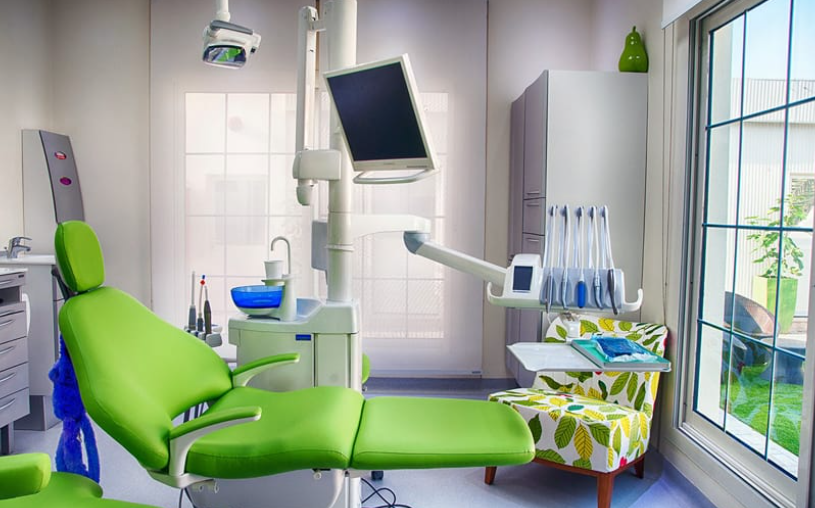 New Clinic Promises Modern Cosmetic Dentistry To Biloxi Locals
Biloxi, MS. Release: September 3, 2021. For Immediate Release
Perfect Smile Dental Services, a dental clinic based in Biloxi, has announced a wide range of cosmetic dentistry procedures for patients in the city and the surrounding areas. These specialized services are targeted at residents who are looking for aesthetic treatments, which are often not available in most practices.
More details can be found at https://bioxidental.com
With these newly announced services, patients will no longer need to travel outside the city to gain access to the latest advances in cosmetic dentistry. They are offered alongside more traditional procedures like cleaning and extraction, making the clinic one of the most comprehensive providers in the area.
Patients can rely on Perfect Smile Dental Services for specialized treatments, such as teeth whitening and veneer installation, which are designed to improve the teeth's appearance. The clinic also offers cosmetic aligners to those who want a more aesthetically pleasing alternative to traditional fixed braces.
Moreover, patients can contact the clinic for preventative dental care. From routine check-ups to more demanding surgeries like wisdom tooth extraction, Perfect Smile Dental Services guarantees patients the high level of expertise needed to maintain optimal oral and dental health.
The clinic was founded by Dr. Mark Smith, a Biloxi native and a graduate from the University of Mississippi's prestigious School of Dentistry. Dr. Smith has been practicing for over 10 years, providing high-quality dental solutions to patients of all ages. This has earned him a strong reputation for professionalism among his patients and peers.
Perfect Smile Dental Service enjoys a high rating on Google, with many remarking on its friendly atmosphere and Dr. Smith's thorough approach. "I wanted my teeth to be more symmetrical and Dr. Smith delivered. He made sure that every tooth is positioned exactly as it should be, so now I'm getting compliments each time I smile," a satisfied reviewer wrote.
Interested clients who want to know more about the clinic's background and offerings are encouraged to visit https://bioxidental.com .
– DENTAL CLINIC PRESS RELEASE TEMPLATE –
Provided your press release complies with the industry standards, it has a better chance of getting accepted by main authority media sites and high-traffic blogs. You can use the following press release template as an outline of your press release.
[Headline Of The Press Release]
[City] [State] Release Date: ["For Immediate Release" or a concrete date]
[Summary Section: Briefly describe your announcement]
[Insert a quote from a restaurant representative related to the news]
[Write an additional paragraph to provide more details about the clinic: try to respond to all relevant W-questions (where, what, why, when, who)]
[Insert another quote or another section with details about the dental practice]
[Include a call to action and an URL address where the reader can find more information about the dental services]
[Boilerplate message about the clinic: insert the following information
Contact info:
Contact person:
Address:
Phone:]
A press release is a great tool that can enhance the reputation of any company, including small dental practices. Don't be intimidated by big brands with limitless marketing budgets. Write with our tips in mind and you'll be seeing your brand in news outfits in no time!
Do you want your digital marketing to generate bigger results?

Discover AmpiFire and get your content published on more sites, in more ways, than old-fashioned Press Releases. Get seen on Google News, YouTube, SlideShare, Apple Podcasts and many more…

Click Here To Learn More
Was this information useful? Let us know in the comments below.