Do you want your digital marketing to generate bigger results?

Discover AmpiFire and get your content published on more sites, in more ways, than old-fashioned Press Releases. Get seen on Google News, YouTube, SlideShare, Apple Podcasts and many more…

Click Here To Learn More
Are you dreaming of having your theatre or cast featured on the covers of main art magazines in your city? Do you want to see your play invitation showcased on high authority media sites like ArtForum, Juxtapoz, LensCulture, or ArtNews? Are you hoping for a packed theatre hall on the day of your premiere?
Well, here's the bold truth: Press release marketing is the secret sauce you need to increase your authority in the industry and grow your audience in the theatre halls.
So, let's set aside any excuses and focus on honing your press release writing skills to effectively market your theatre performance. Our recommendations and sample template will help you position and promote your event, while keeping you inspired and motivated to achieve your goals.
It's time to take your previous work of art to the next level with a powerful press release. Let's get it done, submitted, and distributed.
Press release marketing is the secret sauce that you need to grow your authority in the industry and your audience in the theater halls!
Spread Your Message On Big News Platforms
"Acting is not about being famous, it's about exploring the human soul."

Annette Bening
As a theatre producer or playwright, you know that your message is important, and your audience is waiting to hear from you. The question is, how do you make sure that your message reaches them? The answer lies in crafting a compelling press release.
By creating a press release that follows a specific format, you can effectively communicate your message and get it featured on big news platforms. But, it's important to note that not all press releases are created equal. To ensure your release is effective, you need to understand the key elements of a successful press release.
Your press release should have a strong headline that grabs attention and entices the reader to keep reading. It should also have a clear and concise summary that outlines the main points of your message. In addition, it should include relevant quotes from key members of your team or cast, and it should be accompanied by high-quality images or video.
Once you have crafted your press release, it's time to get it in front of your target audience. Distribute your release to journalists and media outlets that cover your industry, and make sure to follow up with them to ensure they received it.
By using these strategies, you can effectively spread your message on big news platforms and get the attention your theatre production deserves.
The Stage, The Camera, The Sound Booth & The Great Media Coverage
"It was only in the theater that I lived."

Oscar Wilde
You want to make sure your upcoming theatre performance comes alive for your audience. You may have a lot to share about the play, the cast, the theme, or the director, but it's important to stay focused on the most important points when writing your press release.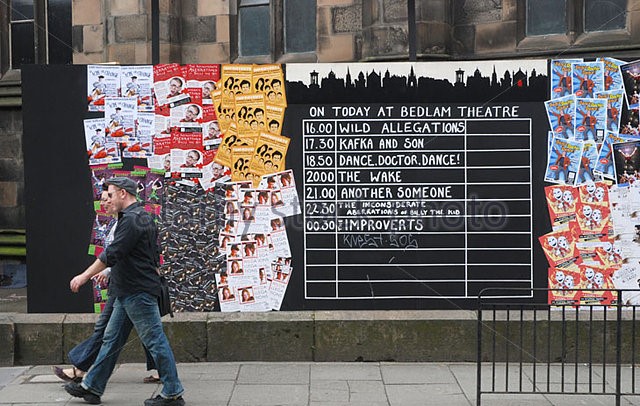 The goal is to create a captivating news announcement that attracts more viewers to your event. Anything else you want to share can be posted on a designated page for the theatre play, which you can link to in your press release.
To get started on your press release, use this one-page checklist:
Catchy headline: Your headline should grab the reader's attention and make them want to learn more about your event. Use action words and be creative.
Details about the play: Make sure to include the name of the play, the location, and the genre or theme. You may also want to share interesting facts about the sets, costumes, makeup, or special effects.
Quote from involved parties: Adding a quote from the director, actors, or theater manager can give your press release more personality and authenticity.
Relevant image: Consider adding an image of the company logo, cast, or actors to your press release. This can make your release more visually appealing and draw the reader's eye.
Company website URL: Make sure to include a link to your company website where readers can learn more about your event and purchase tickets.
Release date: Indicate the date when the press release is being issued.
Dateline: Include the city and state where the press release is being issued.
Boilerplate: Include a short paragraph about your company, its mission, and its previous successes.
Contact information: Provide contact information for a person at your company who can answer questions about the event, including their name, company address, and phone number.
With these key elements, you can craft a press release that not only shares important details about your theatre play, but also entices readers to attend. Remember, the stage, the camera, the sound booth, and great media coverage can make all the difference in bringing your event to life.
Good Publicity, Positive Media Attention & An Exciting Sense of Anticipation
The word theater comes from the Greeks. It means the seeing place. It is the place people come to see the truth about life and the social situation.

– Stella Adler
The theater is a place where people come to witness the truth about life and the social situation, as famously said by Stella Adler. In today's world, with endless options for entertainment, it's crucial to communicate the unique experience that your theatrical event will offer to the audience through a well-crafted press release.
When writing your press release, make sure to tap into the emotions of your readers and highlight the magical experience they will have by attending your play. Build excitement by painting a vivid picture of what they can expect to see, hear, and feel during your performance. Will they be moved, uplifted, or inspired? Will they gain a new perspective on the world or human nature?
Take into account the audience's perspective and consider the last time they attended a play or visited a cinema. Emphasize the value of this experience and what makes it special. A well-crafted press release can capture their attention and create a sense of anticipation that encourages them to spread the word about your upcoming event.

By generating positive media attention and creating a buzz around your production, you increase the likelihood of attracting a diverse and engaged audience. Ultimately, a successful press release campaign can help you build a loyal fanbase and strengthen your reputation within the theater community. So, make sure to craft your press release with care and attention to detail, highlighting the unique experience that your theatrical event will offer.
– PRESS RELEASE SAMPLE FOR A THEATRE PLAY-
As a theatre company, you want your press release to be successful and get the attention it deserves. One way to achieve this is to learn from a successful press release example. A well-crafted press release not only informs but also engages readers and creates a story around your production.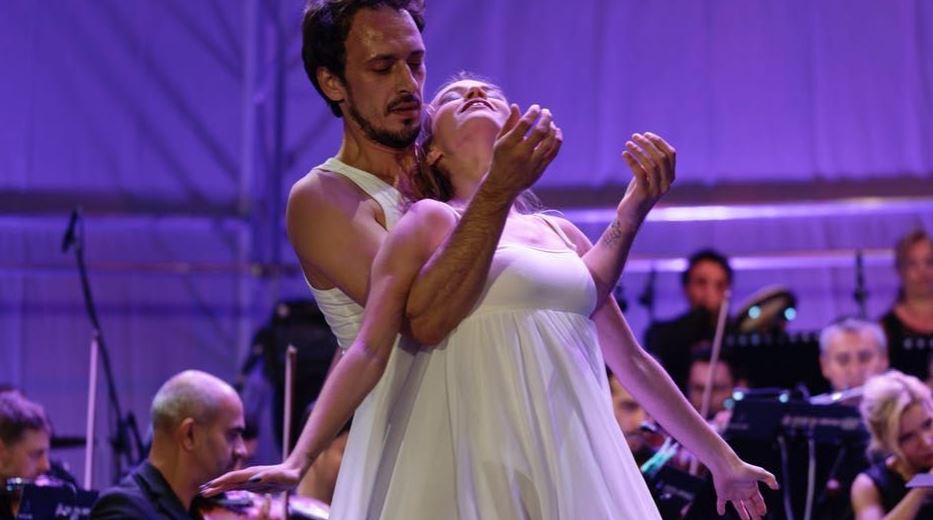 Here's an example of a successful press release that effectively communicates the message of a theatre production:
Community Ensemble Zen Presents Midsummer Night's Dream: A Modern Twist on a Timeless Classic
San Francisco, CA – Oasis Theatre Center is proud to announce the return of Midsummer Night's Dream, directed by Victoria Johnson, from September 15th to October 21st. This family-friendly production, presented by Community Ensemble Zen, features a cast of professional actors, including San Francisco veterans Daniel Parker, Sue Clark, and Greg Carol.

After the success of the record-breaking inaugural production in 2019, which brought Shakespeare's timeless story beyond the stage and into the aisles and lobbies, Victoria Johnson's modern interpretation of Midsummer Night's Dream promises to be even more immersive and captivating.

Johnson's reading of the Shakespearean magical story is combined with modern tunes, new dance choreography, and enhanced special effects, making this a must-see show for both theater enthusiasts and newcomers alike. The music has been specifically recorded for the play, helping to create an unforgettable experience that will transport the audience to another world.

"The Community Ensemble Zen has worked tirelessly to bring this show to life, and we're thrilled to share it with the San Francisco community once again," says Victoria Johnson, director of the play. "Together, we will not only ponder over our most cherished dreams but will unleash our potential to realize them."

The Oasis Theatre Center, located at 54 Lombard Street, will host the show. Single tickets range from $50-$70 and are available for purchase online at http://www.oasis.com/midsummer or in person at the Oasis Theatre Ticket office.

Midsummer Night's Dream is not only a magical journey into Shakespeare's world but also a celebration of summer performances and gatherings, making it an excellent choice for families and friends looking for a fun and unique experience.

Don't miss this limited engagement of Midsummer Night's Dream. For more information, visit http://www.oasis.com/midsummer or call the Oasis Theatre at +1-880-706-6051.

Contact: Name: Victoria Johnson
Organization: Oasis Theatre
Address: Buena Vista & Haight Street, San Francisco, CA 94117
Phone: +1-880-706-6051
Email: [email protected]
By examining this example, you'll notice that it doesn't necessarily focus on a protagonist or antagonist, or a particular conflict that needs to be resolved. Still, it manages to create a story that captivates readers and generates interest in the production.
With this in mind, you can learn how to write a compelling press release that captures your reader's attention and gets real results. Follow our guide on how to write a successful press release for your theatre production to increase media attention and attract more viewers.
– PRESS RELEASE TEMPLATE FOR A THEATRE PLAY-
Crafting an effective press release is critical for the success of your theatre play production. It's the best way to communicate your message to the media and reach your target audience. However, creating a press release can be daunting, especially if you don't have a lot of experience in public relations. That's why we've built a template for you that includes all the necessary elements you can customize to match your style and tone. This template will help you to get started quickly and efficiently to ensure your message gets the attention it deserves.
[Headline of the Press Release]
[City], [State] Release Date: [For Immediate Release or a Concrete Date]

[Summary Section: Briefly describe your announcement]

[Insert a Quote from a Theatre Representative Related to the News]

[Write an Additional Paragraph to Provide More Details about the Performance: Try to Respond to All Relevant W-Questions (Where, What, Why, When, Who)]

[Insert Another Quote or Another Section with Details About the Play]

[Include a Call to Action and an URL Address Where the Reader Can Find More Information about the Actors, the Plot, Tickets]

[Boilerplate Message about the Host Organization:
Insert the Following Information
Contact Info:
Contact Person:
Organization:
Address:
Phone:]
Feel free to take this template for a test drive. We're sure you'll love the results because we have invested years into creating amazing press release campaigns for our clients from all corners of the world. We know our industry and know what works.
May this article help you bring many communities and generations together for an unforgettable experience in the theatre.
Let us know in the comments if you're stuck on anything or if you have any questions. And if you decide to use our press release template, please share your success story with us. Remember, a well-written press release can make all the difference in promoting your play and bringing in an engaged audience.
Do you want your digital marketing to generate bigger results?

Discover AmpiFire and get your content published on more sites, in more ways, than old-fashioned Press Releases. Get seen on Google News, YouTube, SlideShare, Apple Podcasts and many more…

Click Here To Learn More
Was this information useful? Let us know in the comments below.