Do you want your digital marketing to generate bigger results?

Discover AmpiFire and get your content published on more sites, in more ways, than old-fashioned Press Releases. Get seen on Google News, YouTube, SlideShare, Apple Podcasts and many more…

Click Here To Learn More
Getting your music heard is one of the most rewarding experiences for rock bands and musicians. However, the challenge faced by many bands and artists is finding ways to get new listeners to discover your music or recording studio.
In the digital world, you can upload a track, share it with streaming services, and promote it through social media and use email marketing to try to get more listeners. But with a large amount of competition, it can be hard to be heard amongst the crowd.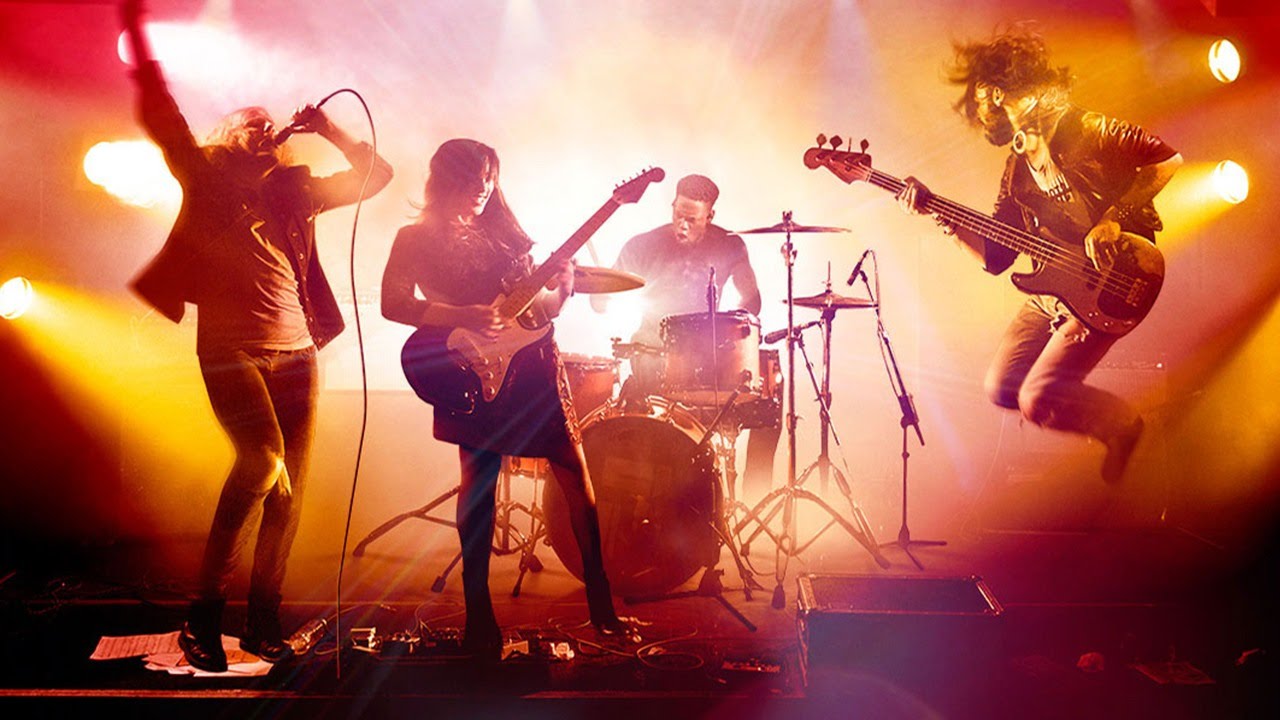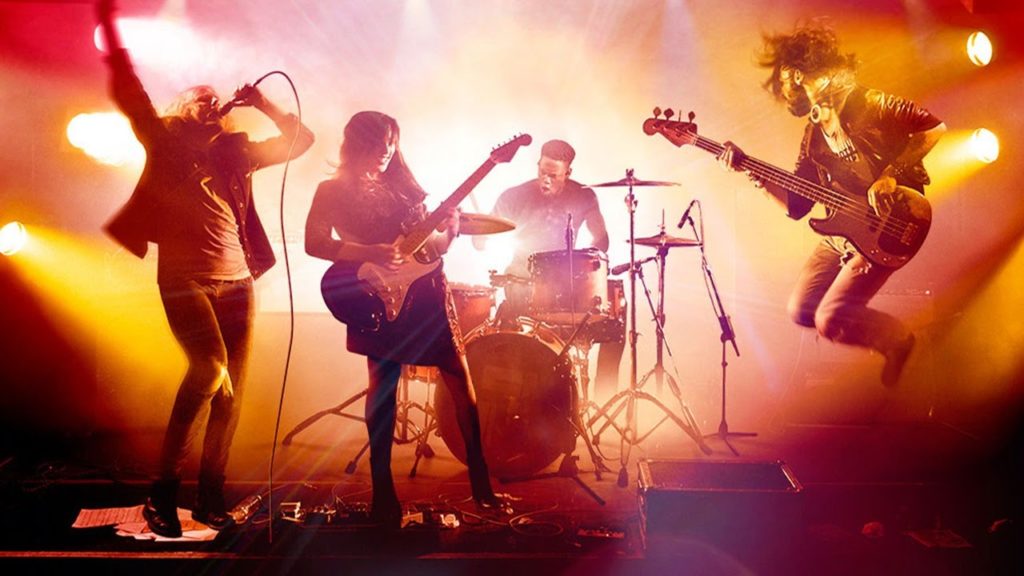 Luckily there is a lesser-known and powerful marketing tool that you may not have considered for spreading awareness of your music, which is the use of a carefully crafted press releases.
What is a Press Release?
Press releases are official announcements that can be distributed across the internet through relevant channels in order to highlight updates, launches, and other newsworthy content. By using specific keywords within the release, you are able to boost search engine results when browsers search for related content, such as your band name or genre of music.
As a band, you can utilize this resource to promote new music, band updates, video releases, or upcoming concert tours date.
Can I write my own Press Release?
The good news is that anyone can create a press release as long as certain guidelines are followed. This means you can be sure that your band's press release covers the essential details as well as being tailored to any current area you want to promote.
Below is a checklist of some key topics that you should include in your Rock Band's press releases.
Your Press Release for rock band should include the following information:
A catchy headline to attract readers – using details such as the genre and the band's hometown
Your band name can be used in the headline if you want to attract those searching for the band specifically.
Specific details about what is being promoted, e.g., a new single, upcoming tour
Information on the band and the genre
Background information on other releases and band experience
Details of inspirations and similar sounds to help new listeners know what to expect
Further connected details, e.g., upcoming music album launch following the single
Relevant images – e.g., cover art, band members
A relevant review or quote regarding the track, band, or live performances.
Website URL or streaming site link to a track
Dateline
Boilerplate
Contact information (address, phone)
Press releases can be used for almost all announcements from a rock band, meaning you can incorporate them into current marketing strategies or as a stand-alone promotional piece.
Additional press release options could include using local themed releases for specific tour dates or genre-specific releases for targeting a specific audience.
– SAMPLE PRESS RELEASE FOR A ROCK BAND –
Below is an example of how a rock band announced their new single and video in order to boost the views on their YouTube channel, as well as the visits to their music on major streaming services.
Seattle Band Hard Rock Cheetah Launches Classic 80s Inspired Music Video Single

Seattle, WA, Release: March 28, 2022. For Immediate Release

Hard Rock Cheetah has launched their newest single, 'Livin' In The City,' for fans of classic rock who are looking for a fresh and energetic track to add to their playlists.

Hard Rock Cheetah, an alternative rock band from Seattle, has announced the release of their debut single and music video ''Livin' In The City,' which captures and rejuvenates the feel and atmosphere of classic 80s rock.

More information is available at https://rockcheetah.com

The new single from Hard Rock Cheetah sees the Washington State band release their debut track 'Livin' In The City, from their forthcoming album. The single combines the band's love of classic rock, blues, and country into a heavy-hitting and catchy tune.

Livin' In The City provides listeners with a captivating single that highlights each member of Hard Rock Cheetah's individual talents while bringing together their classic rock influences. Furthermore, the newly released single's accompanying music video, which was filmed by Neon Grid productions, showcases Hard Rock Cheetah's energetic live performances, which the band has become known for.

The single's theme was inspired by events that caused the band to move to Seattle in pursuit of musical fame and highlights both the excitement and challenges they experienced during that time. By using their music to document the period, the members of Hard Rock Cheetah were able to create emotional new material with 80s-themed energy.

Hard Rock Cheetah comprises four talented individuals, including vocalist Howard Jackson, lead guitarist Bella Lois, drummer Adam Jorges, and bassist Rob Robinson. All of Hard Rock Cheetah's band members are high-level musicians who have crafted an engaging stage presence, both of which are highlighted in their newest release.

As a four-piece, the band has been entertaining crowds since 2012 with live performances across venues such as the famous Whisky A Go-Go in Hollywood and have headlined multiple festivals across the country.

Hard Rock Cheetah's new music video for 'Livin' In The City' can be seen on YouTube, and the track is available to purchase on the band's website, as well as on major music streaming sites such as Apple Music and Spotify.

A music fan's review of the new single said, "This is so good! This band brings me back to the 80s and makes me feel alive!"

Interested parties can find more information by visiting https://rockcheetah.com.
– PRESS RELEASE TEMPLATE –
Press releases are a perfect way of spreading the word about your band's music that can find new listeners across the internet by increasing the chances of being seen on search engines for specific keywords.
Once you start writing them, the topics for your press releases are endless, allowing you to create a new release to coincide with any update or announcement from your band.
[Headline Of The Press Release]

[City] [State] Release Date: ["For Immediate Release" or a concrete date]

[Summary Section: Briefly describe your announcement]

[Insert a quote from a band representative related to the news]

[Write an additional paragraph to provide more details about the announcement: try to respond to all relevant W-questions (where, what, why, when, who)]

[Insert another quote or another section with details about the news]

[Include a call to action and an URL address where the reader can find more information about the news]

[Boilerplate message about the band: insert the following information
Contact info:
Name:
Company:
Address:
URL:
Phone:]
Do you want your digital marketing to generate bigger results?

Discover AmpiFire and get your content published on more sites, in more ways, than old-fashioned Press Releases. Get seen on Google News, YouTube, SlideShare, Apple Podcasts and many more…

Click Here To Learn More
Was this information useful? Let us know in the comments below.