Do you want your digital marketing to generate bigger results?

Discover AmpiFire and get your content published on more sites, in more ways, than old-fashioned Press Releases. Get seen on Google News, YouTube, SlideShare, Apple Podcasts and many more…

Click Here To Learn More
The time to open a furniture store has never been better. Since more people spend time indoors these days, they are looking for items that will make their home more stylish and comfortable.
No matter how great your products are, however, you need to do marketing to attract buyers. If you're looking for an excellent way to bolster your digital marketing efforts, issuing press releases is a great strategy. 
When your press release is published on trusted websites, it often causes traffic to your website to increase. Furthermore, you can include your social media handle in your write-up to encourage more people to follow your accounts.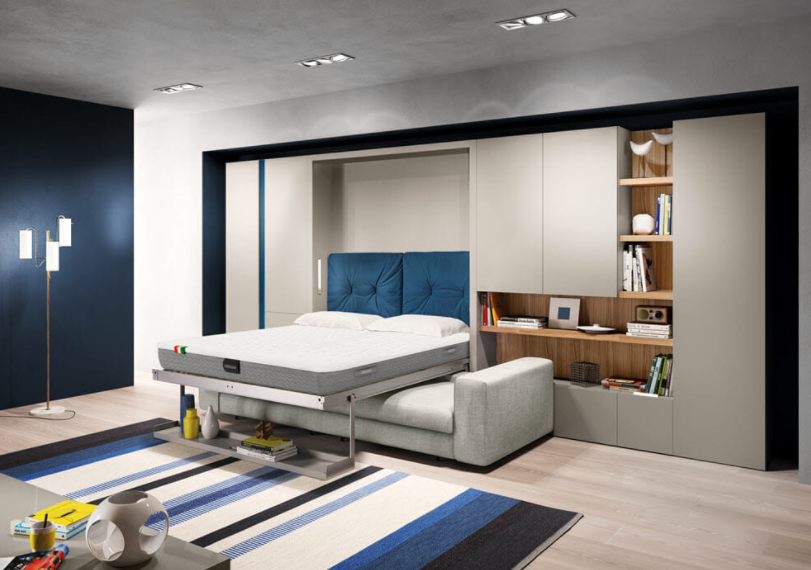 Since trusted publications have a well-established readership who regularly visit their site, you have an opportunity to promote yourself to this new audience you couldn't otherwise reach via digital marketing.
What should you write about? Just about any announcement your furniture store has can be publicized via press releases. Whether you're launching a new collection, kicking off a sales promotion, or opening another location, write a press release and share this splendid news with your community.
The best part? You don't have to be a public relations expert to write an effective press release. Just refer to the template and sample we've provided below!
Your Press Release for a modern furniture store should include the following information:
Catchy headline
Details about your furniture store or gift shop

Name
Location
What are you announcing/launching?
Further details (e.g. What furniture pieces does your store offer? What makes your products different? What styles do the furniture have?)
Special offers or promos

Quote from you or your team
Relevant image: company logo, proprietor's portrait, photo of team or store, etc.
Business website URL
Release date
Dateline
Boilerplate (about your store, its history, and achievements, if any)
Contact information (contact person, address, and phone)
– SAMPLE PRESS RELEASE FOR A FURTINUTE STORE –
We understand that writing a press release for the first time can be a daunting task. Don't worry, though, as we've included a sample that you can study.
As you'll see below, all the key parts highlighted in the template are here – from top-level information right down to promotional offers.
Akron, OH High-End Furniture Store Launches Modernist Designer Collection

Akron, OH, Release: May 26, 2021. For Immediate Release

Akron, OH-based UrbanEssence announces the launch of its new designer home furniture line. Called the Coleccion Alexandra, the line offers handcrafted furniture in a striking contemporary design.

More information about UrbanEssence is available via https://urbanessence.com

This new collection provides buyers with finely crafted furniture that is not available in other mainstream retail stores. Each piece was designed and manufactured in-house, using high-quality materials and expert craftsmanship.

Coleccion Alexandra is ideal for homeowners who are redesigning their homes and wish to upgrade their furniture. It is also a good fit for corporations who are looking for quality furniture for their lobbies, offices, and boardrooms.

Buyers may choose from a wide variety of furniture, including sofas, tables, sideboards, chairs, and cabinets. All items bear a mid-century modern style, exemplified by simple design, clean lines, and seamless functionality.

The pieces marry classically inspired design with modernist textiles to create a one-of-a-kind aesthetic. The use of best-in-class materials and advanced production techniques also ensures the durability and longevity of the furniture.

Its universally appealing design makes it suitable for use in all rooms of the home or office. Furthermore, it can effortlessly integrate with other interior design or architectural looks, making them stylistically versatile.

Most pieces come with color and size variants, giving buyers further customization options. Buyers may also purchase the furniture using a layaway scheme through UrbanEssence's partnership with Affirm.

UrbanEssence is a leading boutique furniture designer and manufacturer that supplies high-end pieces to leading architects, decorators, and interior designers worldwide. Its Coleccion Alexandra line is an extension of its design-to-development production paradigm.

A spokesperson says: "The new Coleccion Alexandra is a reflection of UrbanEssence's passion for design and attention to detail. These handcrafted furniture are hallmarks of excellent taste and are sure to elevate whatever room they find themselves in. We are proud to be able to offer our customers access to high-end furniture that they cannot procure anywhere else."

Further information about UrbanEssence and its products is available through https://urbanessence.com

– PRESS RELEASE TEMPLATE –
A template for writing a press release can make your writing easier. Here is one you can use. Just be sure that your write-ups share newsworthy announcements and select reputable publications that your target audience reads.
[Headline Of The Press Release]

[City] [State} Release Date: ["For Immediate Release" or a concrete date]

[Summary Section: Briefly describe your announcement]

[Insert a quote from a store representative related to the news]

[Write an additional paragraph to provide more details about the announcement: try to respond to all relevant W-questions (where, what, why, when, who)]

[Insert another quote or another section with details about the news]

[Include a call to action and an URL address where the reader can find more information about the news]

[Boilerplate message about the store: insert the following information
Contact info:
Name:
Company:
Address:
URL:
Phone:]
For local businesses like furniture stores, press releases are an ideal way to generate buzz without having to spend an exorbitant amount of money. Press releases generate mass awareness and give your brand credibility that few other marketing channels can emulate.
Do you want your digital marketing to generate bigger results?

Discover AmpiFire and get your content published on more sites, in more ways, than old-fashioned Press Releases. Get seen on Google News, YouTube, SlideShare, Apple Podcasts and many more…

Click Here To Learn More
Was this information useful? Let us know in the comments below.