Do you want your digital marketing to generate bigger results?

Discover AmpiFire and get your content published on more sites, in more ways, than old-fashioned Press Releases. Get seen on Google News, YouTube, SlideShare, Apple Podcasts and many more…

Click Here To Learn More
Do you want to learn how you can deliver a positive message about your yoga studio to your target audience online? Are you interested in promoting your yoga courses, awakening workshops, breathwork, coaching sessions online? Do you want to spread the news about your new amazing meditation events that are inherently designed to touch, affect, and transform lives?
We can help you attract new visitors to your yoga studio so that you can teach them your wisdom and skills and they can start living vibrant healthy lives in body, mind and spirit… at home, at work, with family, etc.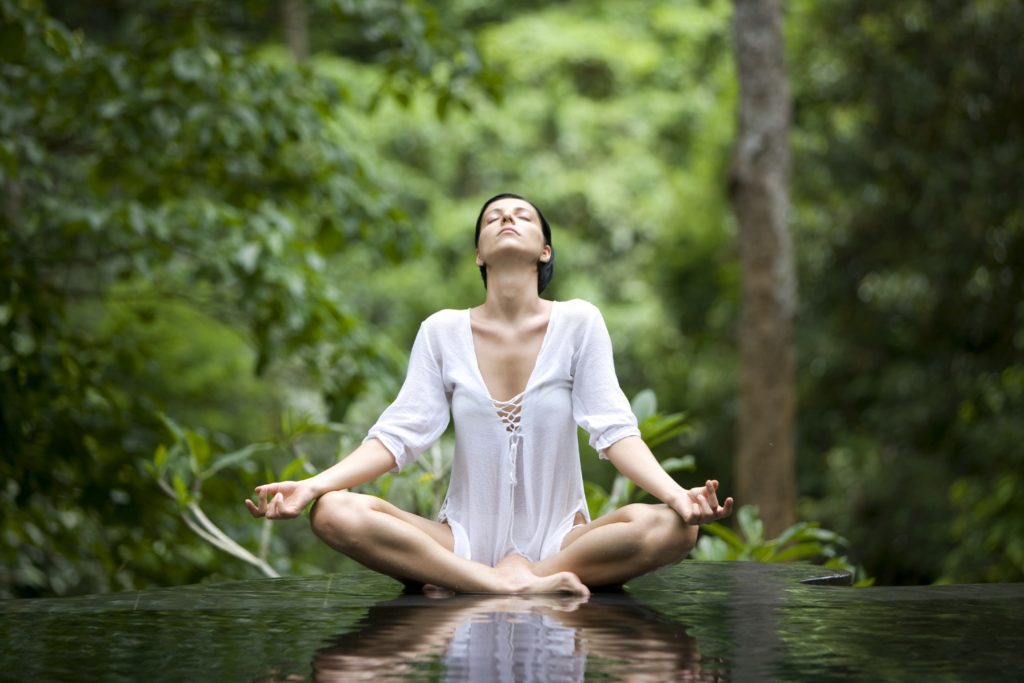 Press Release Zen is the only guide that you will need if you want to learn how to create a press release announcement that will allow you to attract new high-level clients to your yoga studio, boost your credibility, grow your business, get media attention… all that good stuff.
You might be skeptical that you can get all those wonderful results. Of course, you can – the inbound press releases will help you!
If you have a genuine message that resonates with your target audience … (and we know that you deserve every one of the above-mentioned benefits) … we will show you how to format your message for the digital world and help you spread the information about your yoga studio services, classes, and events as a press release marketing campaign.
Let's pull back the curtain and share some proven techniques for writing press releases like an expert. Let's talk about some proven methods, strategies, the writing process… and how doing it the "right" way could end up creating the above-mentioned positive effects for you and your business.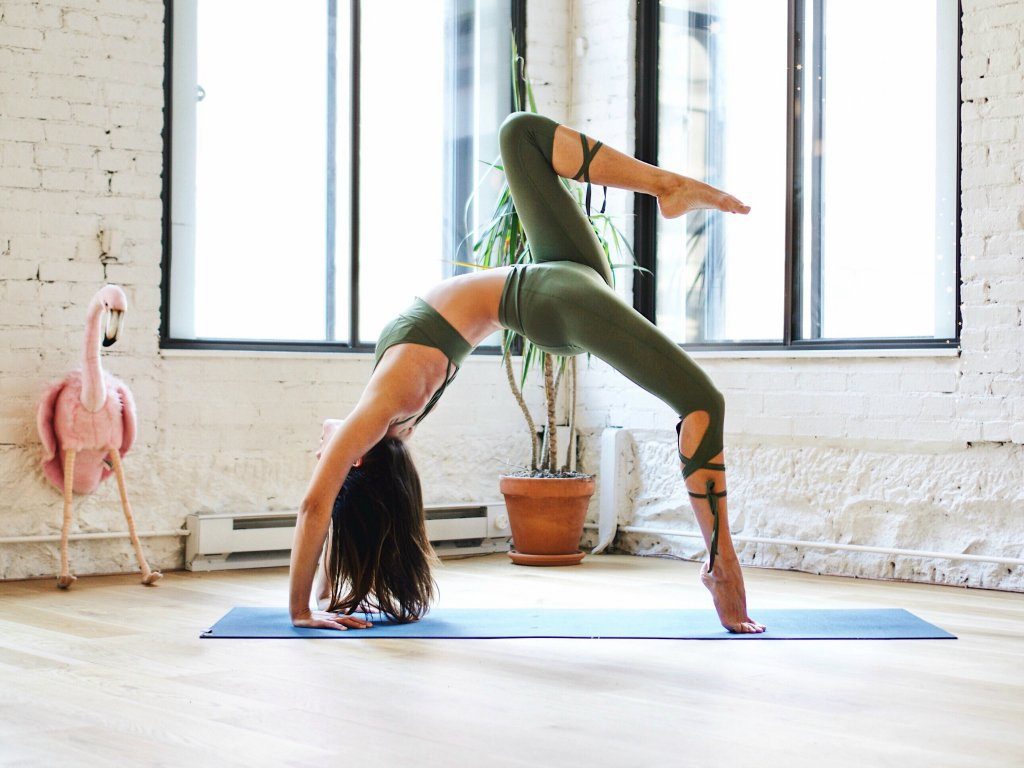 With our tips, samples, template, and examples, you can create a compelling press release that will increase your visibility, drive traffic to your website, and boost your revenue.
Your press release should include the following information:
Catchy headline that highlights the uniqueness of your yoga studio
Details about the mission and vision of your studio, and what sets it apart from others
Name of your studio and location
Announcement of a new yoga program or workshop, or launch of a new service or product
Importance of the announcement in the context of health and wellness, and how it can benefit your target audience
Further details on the types of yoga classes you offer, the experience and credentials of your instructors, and any unique features of your studio (e.g. eco-friendly, community events)
Testimonials from satisfied clients or industry experts
Relevant images such as photos of your studio, instructors, or classes
Business website URL and social media handles
Release date and dateline
Boilerplate that describes your studio's history, accomplishments, and future plans
Contact information of a spokesperson or media relations representative
So really… This isn't a hard push or anything.
– SAMPLE PRESS RELEASE FOR A YOGA STUDIO –
I hope you understand the privilege, honor and responsibility you're given when someone picks up your press release online among a sea of other press releases: this is your opportunity to share your thoughts, message and ideas… and promote your programs and training courses.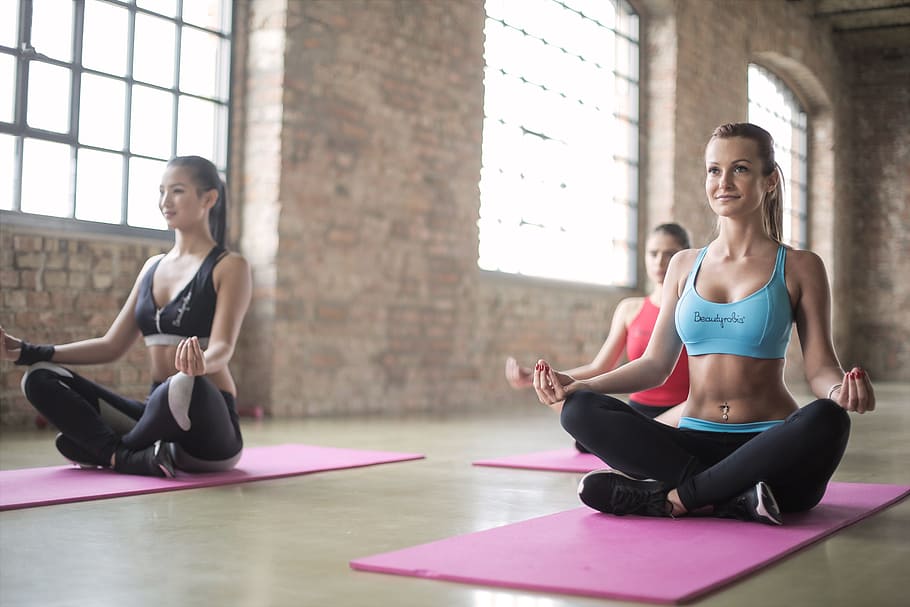 A well-written press release is an essential marketing tool for any yoga studio. It can help you reach a wider audience, increase brand awareness, and attract new clients. In this section, we provide you with a sample press release that you can customize to fit your yoga studio's specific needs.
The following press release sample illustrates how this format can help you build authority and trust online and become known for your amazing services. And that is a powerful thing.
New Yoga Studio in Los Angeles Offers Mindful Practice and Community Connection
Los Angeles, California Release: March 6, 2023. For Immediate Release

Los Angeles, California – Yoga enthusiasts can now experience a new level of mindful practice and community connection with the opening of a new yoga studio in Los Angeles. The studio offers a welcoming and inclusive space for practitioners of all levels and backgrounds.

The new studio features experienced and certified instructors who specialize in a variety of yoga styles including Vinyasa, Hatha, and Yin Yoga. In addition to regular yoga classes, the studio also offers workshops and special events for students to deepen their practice and connect with others.

Founder and owner, Sarah Johnson, is excited to share her passion for yoga with the community. "I wanted to create a space where everyone can come and feel comfortable, no matter what their level of experience is," she says. "Our studio is a place to connect, to grow, and to find inner peace."

The studio's serene and modern atmosphere provides a calming environment for students to focus on their practice. With an emphasis on mindfulness and self-care, the studio also offers a selection of organic tea and natural skincare products for students to enjoy.

The studio's grand opening is scheduled for March 15th, and new students can take advantage of a special introductory offer of two weeks of unlimited yoga classes for just $25.

"We're excited to welcome the community to our new space and share the benefits of yoga with everyone," says Johnson. "Our mission is to create a positive and uplifting experience for all who walk through our doors. We have found that yoga challenges people in different ways – for some it helps with meditation, clearing the mind and motivation, while for others it helps reduce physical stressors and provides a much-needed source of physical activity."

In addition to traditional Yoga, clients have access to pranayama, meditation, motivation classes and more.

Interested parties can find out more by visiting the above-mentioned website.
– FREE PRESS RELEASE TEMPLATE –
Below you can find the FIRST ever gold press release template that can teach you step by step HOW to create a top-quality press release announcement (from 2 people doing it at the highest level for a combined 45 years of experience…) We have been using this template with our high-level clients and since we made it and shared it with our community, we have heard amazing feedback.
It includes all the essential elements that you need to include in your press release, such as the release date, summary section, quotes, details about your announcement, call to action, and contact information.

You will see that writing a press release is, in fact, a no brainer! Don't let overthinking paralyze you… You can do it!
[Headline Of The Press Release]

[City] [State] Release Date: ["For Immediate Release" or a concrete date][Summary Section: Briefly describe your announcement]

[Insert a quote from a company representative related to the news]

[Write an additional paragraph to provide more details about the announcement: try to respond to all relevant W-questions (where, what, why, when, who)]

[Insert another quote or another section with details about the news]

[Include a call to action and an URL address where the reader can find more information about the news, the company or a product]

[Boilerplate message about the company: insert the following information
Contact info:
Name:
Company:
Address:
URL:
Phone:]
A well-crafted press release can be a powerful tool for promoting your yoga studio and attracting new clients. By following the tips, sample template, and example provided in this article, you can create a professional and effective press release that showcases your yoga studio's unique qualities and services. Remember, crafting an effective press release takes time and effort, but the rewards of increased exposure and brand recognition make it well worth it.
Unlocking the Power of Content Marketing: How Yoga Studios Can Build Stronger Brands and Attract More Customers
Running effective content marketing campaigns is critical to the success of any business, including yoga studios. Not only can content marketing help you attract and retain more customers, but it can also establish your brand as an industry leader and increase your revenue. Here are some of the key benefits of running content marketing campaigns for your yoga studio:
Establishing Your Brand as an Industry Leader: By creating valuable and informative content, you can establish your brand as an authority in the yoga industry. This can help you attract more customers and increase your revenue.
Building a Stronger Relationship with Your Customers: Content marketing is a great way to build stronger relationships with your customers. By creating content that resonates with your audience, you can increase their loyalty and keep them coming back to your studio.
Increasing Your Online Presence: Effective content marketing campaigns can help you increase your online presence and attract more traffic to your website. This can help you reach a larger audience and increase your revenue.
Improving Your Search Engine Rankings: Creating high-quality content that is optimized for search engines can help you improve your search engine rankings. This can help you attract more traffic to your website and increase your revenue.
The team at AmpiFire understands the importance of content marketing for businesses, including yoga studios. Their content marketing services are designed to help you create and distribute high-quality content that resonates with your target audience and helps you achieve your marketing and brand goals. From content creation to distribution and analytics, they can help you run effective content marketing campaigns that drive results.
Do you want your digital marketing to generate bigger results?

Discover AmpiFire and get your content published on more sites, in more ways, than old-fashioned Press Releases. Get seen on Google News, YouTube, SlideShare, Apple Podcasts and many more…

Click Here To Learn More
Was this information useful? Let us know in the comments below.