Do you want your digital marketing to generate bigger results?

Discover AmpiFire and get your content published on more sites, in more ways, than old-fashioned Press Releases. Get seen on Google News, YouTube, SlideShare, Apple Podcasts and many more…

Click Here To Learn More
If you want to announce an art exhibition to a bigger audience and specialized online media outlets and entice them to give a notice and cover your event, you must consider writing and distributing a press release.
Of course, you can distribute an announcement for your art exhibition, solo art show or creative project on social networks: create an event and send invitations to friends and relatives, fans and followers.
However, without a press release, only a very small percentage of your target audience will learn that you're organizing or marketing an art exhibition. The online press release always plays a positive role during the promotion of such event… especially when it's professionally written and distributed through the right distribution platforms to premium media channels.
Generally speaking, if you've gathered the important facts, found your newsworthy angle for the presentation of the information and have a good template, the crafting of an effective press release should not be such a difficult task. Let us give you a hand with some pointers.
Your Press Release should include the following information:
Catchy headline
Details about the exhibition & the artists

name(s) artists
name of the exhibition
location
opening date(s)
sponsors
entry fee
topic, items
style, materials

Quote from artists, art critics, gallery owner, exhibition hall information
Relevant image, picture of the artist or of the gallery, picture of a piece of art (recommended)
Website URL
Dateline
Boilerplate – About the artist; Contact Information (contact person, organization, address, phone)
– SAMPLE PRESS RELEASE-
The following sample press release can help you understand how you can craft an effective and compelling press release that gets picked up by media and read by potential exhibition visitors and art enthusiasts.
Art Exhibition by Cohen & Johnson Opens March 3 at Nucleus Art Gallery
San Francisco, CA, Release: January 5, 2018. For Immediate Release
A new exhibition by Ben Cohen and Victoria Johnson opens March 3 at the Nucleus Art Gallery, Alhambra, CA. The exhibition features 78 oil paintings will be on display until 30 May.
More information about the exhibition can be found at: https://pressreleasezen.com/near-far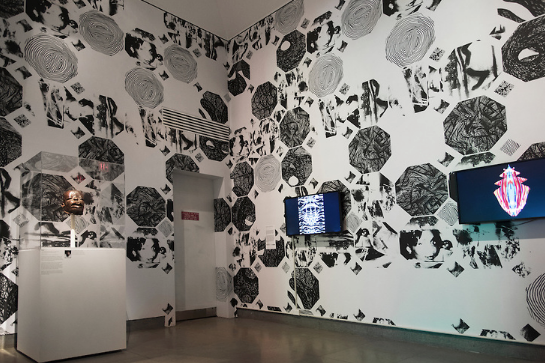 In the exhibition 'Near-Far', Ben Cohen and Victoria Johnson draw a straight line between art and the claim for it: they create a new category of "delicacy", challenge the sensitivity of the senses, and leave exciting thoughts in the viewer's mind.
The two artists have arranged their oil paintings in the cool, secession-like coziness of the Nucleus Art Gallery, Alhambra, CA. They have transferred to the canvas ideas, sensations and emotions.
Johnson is an artist based in San Francisco, CA. She is a retired Professor of Contemporary Art from the University of California. In 2010, she had solo exhibitions at the Waterhouse Gallery and her works were included in the group shows 'Far – Away' at Nottingham Contemporary, and the Folkestone Triennial, UK.
Johnson is famous for drawing what she feels, not what she sees: she paints the world dressed in ideas that are close to her heart.
Asked about the art exhibition, Johnson said that while creating the new paintings when she looked at the canvas she saw a white perfection and a way to escape the illusion of time and return to the unity of life. In the process, she also found a merger between an object and a subject, a disappearance of distance.
Cohen is well-known to the general public and the Alhambra residents because in 2015 Cohen had a solo exhibition "My way" at the local museum. The same exhibition was on display at the Harris Museum & Art Gallery, Preston, Hollybush Gardens, London, and MRAC, Serignan, France.
Most of the landscapes in Ben Cohen's studio reflect the surrounding reality of the artist's hometown. Cohen paintings transform the shape and color into more abstract, purely pictorial suggestions.
The 'Near-Far' art exhibition will surprise the gallery visitors with the colorful accents, picturesque surfaces, finishing touches in mild tones.
Full information can be found on the website: https://pressreleasezen.com/photocontest.
Contact info:
Name: Victoria Johnson
Organization: Johnson Mild Splash
Address: Buena Vista & Haight Street, San Francisco, CA 94117
Phone: +1-880-706-6051
– PRESS RELEASE TEMPLATE –
If you want to draw more people in with your press release, you can use our template to structure the information about the initiative.
[Headline Of The Press Release]
[City] [State} Release Date: ["For Immediate Release" or a concrete date]
[Summary Section: Briefly describe your announcement]
[Insert a quote from an artist/ gallery owner/ art critic/person related to the news]
[Write an additional paragraph to provide more details about the exhibition: try to respond to all relevant W-questions (where, what, why, when, who)]
[Insert another quote or another section with details]
[Include a call to action and an URL address where the reader can find more information about the artist or the exhibition]
[Boilerplate message about the artist/gallery: insert the following information
Contact info:
Contact person:
Company:
Address:
Phone:]
This information and the results that you will achieve will prove that the press release should hold a key position in your marketing and PR toolkit.
Do you want your digital marketing to generate bigger results?

Discover AmpiFire and get your content published on more sites, in more ways, than old-fashioned Press Releases. Get seen on Google News, YouTube, SlideShare, Apple Podcasts and many more…

Click Here To Learn More
Was this information useful? Let us know in the comments below.