Do you want your digital marketing to generate bigger results?

Discover AmpiFire and get your content published on more sites, in more ways, than old-fashioned Press Releases. Get seen on Google News, YouTube, SlideShare, Apple Podcasts and many more…

Click Here To Learn More
If you're feeling the pinch of increased competition in the battle for new clients, read on to learn how you can get an edge over rival beauty studios in your area, generate web traffic to your site and turn casual browsers into loyal customers.
You spend your working day making your clients look beautiful but what about your business? Are you showing off your best side?
Enter the press release, or press release as it's more commonly known – a simple, cost-effective way to turn heads in a highly competitive beauty industry.
Beauty, they say, is in the eye of the beholder. By understanding who you're targeting your services to and ensuring you meet the essential criteria for getting your promotional content published, you can be sure that both customers and media sites will like what they see.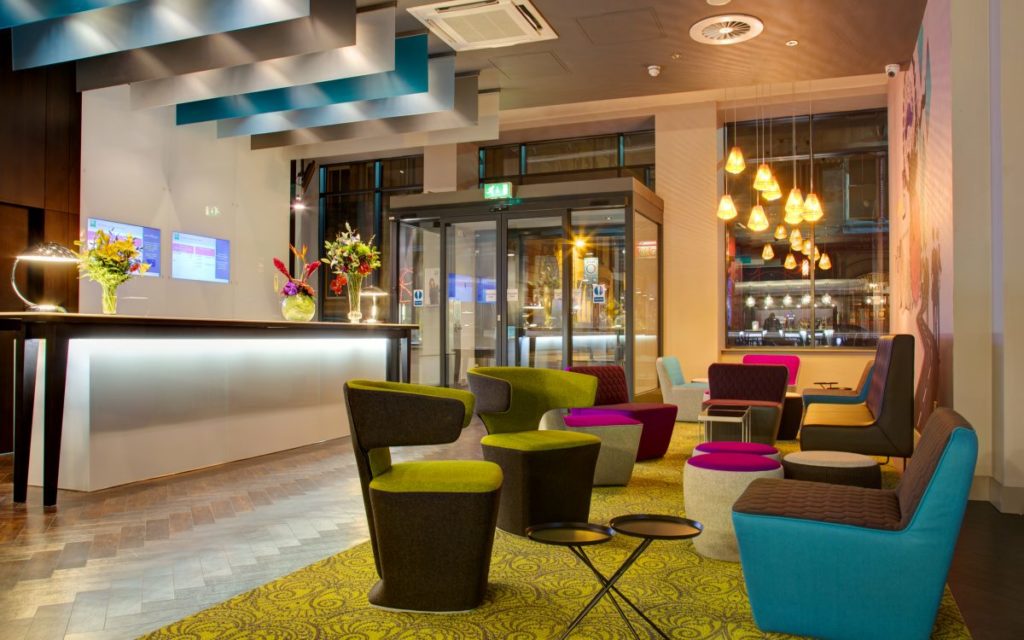 Like many business owners, you've probably spent a small fortune on Facebook ads and pay-per-click programs that simply didn't do anything for your client list or bookings.
A press release is a brief but compelling news story, outlining the particulars of a product, service or event. A well constructed press release can do more for your beauty studio in the digital age than you ever thought possible.
By following a concise formula for creating press releases you could be enjoying blanket coverage across major news channels nationwide, as well as topping google rankings in your local area.
Your Press Release for beauty studio should include the following information:
Catchy headline: Identify your niche, keywords, target locations and include words like 'launched', 'released' or 'updated' to ensure syndication services will class your press release as newsworthy.
Company website URL Link: Make sure it's working!
Details about your beauty studio: Your services, products or news.
Quote from owner or customer. ( Recommended)
Dateline: What's being launched and when.
Relevant Image: Brand logo, product shots or an owner portrait.( Recommended)
Boilerplate: Contact and general company information.
– SAMPLE PRESS RELEASE FOR A BEAUTY STUDIO – 
Need a high-quality press release for your beauty studio? We've got you covered. Below is an example of how a press release for a beauty studio might look.
Edgbaston UK Anti-Ageing Dermal Lip Filler – Nurse Led Aesthetic Services Update

Birmingham, UK , Release: May 14, 2022. For Immediate Release

Ageless Aesthetics, a specialist beauty studio based in Birmingham, UK, has launched updated dermal filling services. The launch offers clients access to a range of aesthetic procedures, all performed by a highly trained team of certified practitioners.

More details can be found here: https://agelessaesthetics.com

The services include treatments for nasolabial folds and marionette lines, as well as dermal filler procedures for the lips, cheeks, neck, chin, under-eye area, along with filler dissolver solutions.

Dermal filling treatments are growing in popularity throughout the U.K as more people seek to take advantage of increasingly accessible and affordable cosmetic solutions. According to a survey by saveface.co.uk, 59% of people reported viewing lip filling procedures as akin to haircuts or manicures.

The company's lip filling service includes a topical anaesthetic to ensure patient comfort during the procedure. Ageless Aesthetics use a specially formulated hyaluronic acid solution. This is injected directly into the lips to enhance volume and promote a smooth appearance.

The effect of the lip-filling procedure can be expected to persist for around 9 to 12 months, offering a sound investment for a lasting look.

Ageless Aesthetics take utmost care to minimise any attendant bruising or side effects. Clients can expect some swelling and redness but this is likely to resolve within a couple of weeks.

The team gives a detailed consultation and examination prior to treatment. This includes a full exploration of medical history, ensuring that all procedures are safe and appropriate for each individual.

Clients also benefit from the company's dedicated after-care program with the team always on hand to offer advice and follow-up appointments should they be required.

About Ageless Aesthetics

Headed by lead aesthetician Wanda Woodhall, a certified cosmetic specialist, Ageless Aesthetics is a nurse-led company, combining medical expertise with aesthetic sensibilities and dedicated client care.

A spokesperson says, "We are fully insured and have undergone medical aesthetic training at one of the best academies in the country for medical professionals."

With the launch of their updated dermal lip-filling services, Ageless Aesthetics continue to make youthful looks and medical expertise in beauty treatment accessible to the people of Birmingham and beyond.

For more information, please visit https://agelessaesthetics.com
– PRESS RELEASE TEMPLATE –
As you can see, the press release format is simple, concise and contains all of those necessary elements mentioned in the bullet point guide.
By following this proven formula and our press release template, you can be churning out high-quality press releases of your own in no time.
[Headline Of The Press Release]

[City] [State] Release Date: ["For Immediate Release" or a concrete date]

[Summary Section: Briefly describe your announcement]

[Insert a quote from a company representative related to the news]

[Write an additional paragraph to provide more details about the announcement: try to respond to all relevant W-questions (where, what, why, when, who)]

[Insert another quote or another section with details about the news]

[Include a call to action and an URL address where the reader can find more information about the news]

[Boilerplate message about the beauty studio: insert the following information
Contact info:
Name:
Company:
Address:
URL:
Phone:]
Get started today and watch your beauty studio business get the attention it deserves!
Whether you are looking to get your latest product or service in front of journalists or bloggers, or need an easy way to connect with the media, Press Releases are the best way to do so. You can use press releases to announce new products, events, fundraising campaigns, new hires and more.
And because today's consumers don't have time to read through long sales pages or dense e-books, press releases will help drive potential customers to your site for the information they need quickly and efficiently.
Do you want your digital marketing to generate bigger results?

Discover AmpiFire and get your content published on more sites, in more ways, than old-fashioned Press Releases. Get seen on Google News, YouTube, SlideShare, Apple Podcasts and many more…

Click Here To Learn More
Was this information useful? Let us know in the comments below.