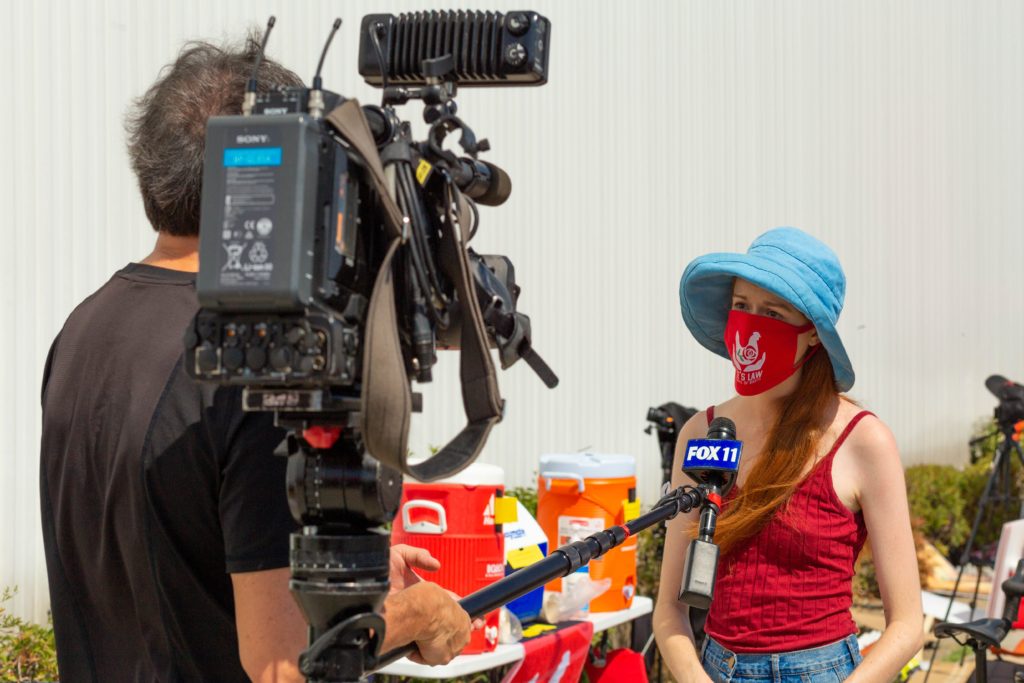 Fox News Press Release vs. Submitting a News Story Tip
Fox News is not just any news platform. Established in 1996, it's a force to be reckoned with in the news realm. With monthly web traffic surpassing the 100 million unique visitors mark, it's clear to see why so many people gravitate towards them for their daily dose of news. This vast audience primarily consists of a demographic that appreciates conservative views, with the majority being over the age of 45. Therefore, understanding how to leverage Fox News for your publicity needs can be a game-changer for many brands and businesses.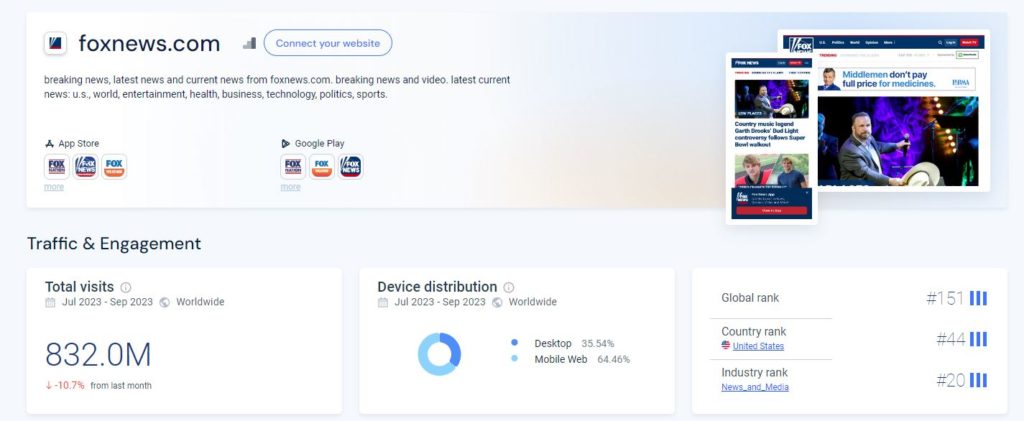 The Difference Between a Press Release and a News Tip
Press Release: When we talk about a press release on Fox News, we're referring to a crafted piece of content, professionally tailored to share a specific announcement or news about your business or cause. This could range from product launches to crucial updates. The main aim? To inform and, most importantly, to get that invaluable exposure. This isn't simply sending out news; it's about strategically placing your news on a platform that has a wide-reaching audience.
Traditional News Tip: Contrastingly, submitting a news story tip is like giving journalists the scent of a potential story. It's less about promoting your business and more about pointing out an interesting event or happening that Fox News might consider worth covering. You're essentially pitching an idea, hoping they bite and pursue the story further.
Which One Should You Choose?
Here lies the crux of the matter. If your aim is to broadcast an announcement or put your business under the spotlight, a press release is your go-to. It's targeted, professional, and designed to give you control over the narrative.
On the other hand, if you've stumbled upon or are part of an event that aligns with the ethos of Fox News and their audience, a news story tip might just be your golden ticket. This route is less about control and more about intrigue, teasing Fox News to delve deeper.
How to Contact Fox News to Feature Your Story
Before even delving into the specifics of your story, it's essential to determine who at Fox News you should contact. Below is a partial list of journalists that work at Fox News.
Contact Information for Fox News
Additionally, there are options to reach out to Fox News with your press release or news tip directly.
You can send a news tip or press release to Fox News by emailing them at [email protected], [email protected], or [email protected]
You can fill out a contact for general questions or inquiries here.
Do's and Don'ts When Pitching to Fox News
Do's:
Be Clear and Concise: Journalists are swamped with requests. Getting straight to the point increases the chance they'll read your entire message.
Have a Unique Angle: Your story should stand out. Why is it different? Why now? If you can answer these questions, you're on the right track.
Know Your Audience: Remember, Fox News caters primarily to conservative views. Aligning your story with their demographic can be a game-changer.
Don'ts:
Don't Spam: If you don't get a response immediately, give it some time. Bombarding them with messages can flag you as spam, and that's a hole difficult to climb out from.
Avoid Being Too Promotional: Yes, you want to showcase your brand. But this isn't an advertisement. The story should be newsworthy and interesting to Fox News viewers.
Steer Clear of Jargon: Unless it's crucial to your story, jargon can alienate a journalist. Use plain English whenever possible.
Remember, every story pitch is a gamble, but by following these guidelines and truly understanding what makes sites like Fox News, CNBC, or BBC News tick, you're setting yourself up for the best shot at success.
How to Submit a Press Release & Publish Directly on Fox News
Getting your press release on Fox News is akin to hitting a goldmine in the realm of publicity. However, the process can be meticulous. Here's how to go about it:
The Submission Process: A Step-by-Step Guide
Craft Your Press Release: This seems obvious, but your press release should be newsworthy, factually accurate, and tailored for the Fox News demographic.
Visit Fox News' Official Website: Head to their 'Contact Us' or 'Submit a Story' section. Most reputable news outlets, including Fox News, provide guidelines for press release submissions.
Follow the Guidelines: This cannot be stressed enough. If they ask for a specific format, give it to them. If they have a word limit, adhere to it. Stick to the rules.
Proofread and Submit: Before hitting that 'submit' button, ensure your content is free from grammatical errors. A polished piece increases your chances of acceptance.
Wait and Respond: If they're interested, you'll hear back. Most importantly, be prompt in your responses to any queries or clarifications they might have.
For some examples of press releases published on Fox News, check here and here! These can give you an idea of what to expect if your story is picked up by Fox News.
How AmpiFire can Help
While the process might sound straightforward, having an expert by your side can make a world of difference. A platform like AmpiFire can assist in distributing your press release not just to Fox News, but to other major outlets as well. Their expertise can give your press release the edge it needs to stand out. To learn more about the services AmpiFire provides, check them out here.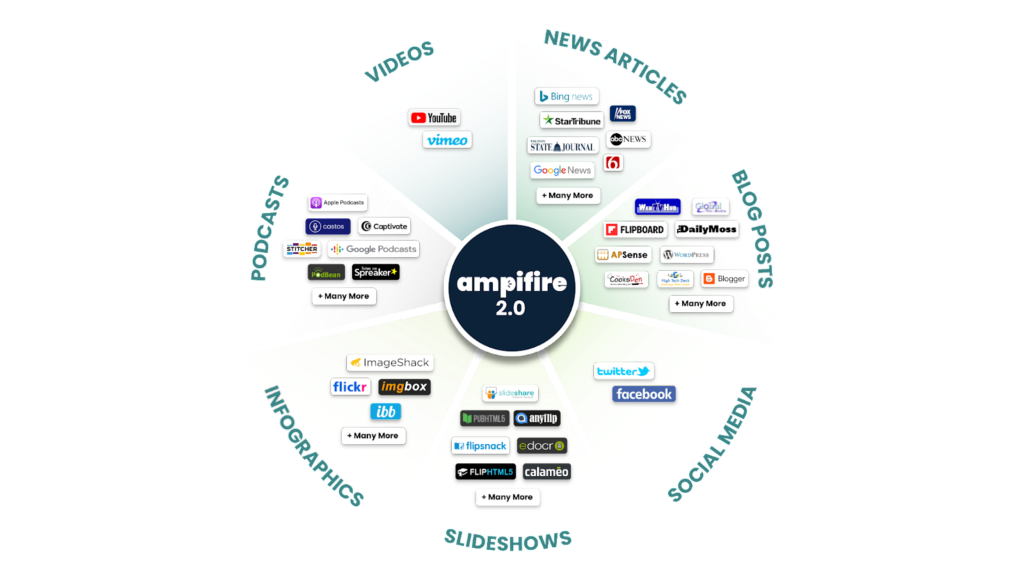 In the realm of publicity, where you place your news matters. And Fox News? Well, it's among the pinnacle. So, take that step, submit that release, and watch the magic unfold.
How to Get a Backlink from Fox News
In the digital realm, backlinks are akin to gold. Simply put, a backlink is a hyperlink from one website pointing back to your own. They're pivotal for search engine optimization (SEO) because they signify trust and authority. When a giant like Fox News links back to your site, search engines take note. It's a nod of approval, a digital thumbs-up.
Securing that Coveted Fox News Backlink:
Quality Over Quantity: First things first, the content you're aiming to get linked should be of top-tier quality. If you're looking for a backlink from Fox News, your content needs to match their standards. Make it compelling, relevant, and factual.
Build Relationships: Like all good things, backlinks from premier sites don't come easy. It's essential to forge a relationship with the editorial team or journalists. Engage with their content, offer insights, and be genuinely helpful.
Pitch Wisely: Once you've established a rapport, pitch your content. However, be tactful. Explain why linking to your content will be beneficial for Fox News readers. Provide context, and most importantly, ensure it adds value.
Use Your Network: Perhaps you know someone who knows someone at Fox News. Leverage your connections, but remember to be respectful and not overly pushy.
Stay Updated with Fox News' Content: Regularly monitor the topics they cover. If you find an article where your content can add value, reach out and suggest a backlink.
Guest Post: Consider pitching a guest post that naturally incorporates a link back to your content. Remember, the post should be tailored to Fox News' audience and meet their editorial guidelines.
Securing a backlink from Fox News might seem like climbing Everest, but with persistence, quality content, and genuine networking, it's a peak that's certainly scalable.
Use AmpiFire to Publish to Fox News
AmpiFire stands tall in the digital marketing landscape, renowned for its revolutionary automated content amplification engine. It operates by helping users create a broad online presence across various platforms, from social media to high-tier news outlets. While AmpiFire doesn't submit directly to Fox News, it can still be a boon for your content's outreach.
A Glimpse into AmpiFire's Premium Service
Navigating the treacherous waters of content promotion can be daunting. However, AmpiFire's premium service simplifies this journey. Here's how:
Automated Distribution: AmpiFire's premium service reduces the manual labor of content distribution. Simply input your content, and the platform will craft it into various formats, from press releases to blog articles, making it suitable for different platforms.
Wide Network: With its vast network of partners, AmpiFire can distribute your content to over 400 major news outlets.
Tailored Approaches: AmpiFire's algorithm crafts and tailors your content, ensuring it aligns with the target platform's guidelines. This increases the chances of your content getting accepted and published.
Time-saving: Instead of reaching out individually to each platform, AmpiFire does the heavy lifting. This not only saves time but also increases the likelihood of success, as the platform's algorithms have been fine-tuned to maximize acceptance rates.
Monitoring and Reporting: Besides that, the platform offers real-time tracking, allowing users to see where their content is being accepted and how it's performing.
In conclusion, with AmpiFire's premium service, your content isn't just amplified; it's strategically placed in front of audiences that matter, making the dream of getting published on Fox News a tangible reality.
It's time to experience a platform that will produce done-for-you, organic results.

Discover AmpiFire and get your press releases seen on Google News, YouTube, SlideShare, Apple Podcasts and many more…

Click Here To Learn More
AmpiFire optimizes and tailors your content to meet any guidelines, ensuring it aligns with their professional and journalistic standards. This strategy provides an edge over other platforms that might have a one-size-fits-all approach.
Take the plunge now and leverage these insights to make your mark on platforms like Fox News. Do you believe gaining a prime spot on such platforms is worth the meticulous effort and planning?
Frequently Asked Questions
Why should Fox News be my go-to for press release submissions?
Because Fox News, with its millions of monthly viewers and strong reputation, offers a prime platform for maximum exposure, unmatched by other networks. However, they do have stringent guidelines, so one should be prepared to meet high journalistic standards.
Is publishing a press release directly on Fox News different from a traditional news submission?
Indeed, publishing directly on Fox News ensures immediate visibility on their platform, whereas traditional press release submissions target a broader array of journalists and might not guarantee placement on a specific site.
How can I professionally introduce myself to Fox News?
To introduce yourself professionally to Fox News, it's paramount to clearly state your credentials, background, and the significance of your story. Clarity and authenticity are key. However, unlike other platforms where casual introductions might work, Fox News demands a more formal approach.
What are the major don'ts when contacting Fox News for a feature?
When reaching out to Fox News, avoid being overly persistent, sending unsolicited follow-ups, or presenting biased information. While platforms like CNN or MSNBC might have different thresholds for persistence, Fox News values professionalism and factual accuracy.
How does submitting a press release to Fox News benefit my business?
Submitting a press release to Fox News provides significant exposure due to its vast audience reach. This boosts brand visibility and credibility. But remember, other platforms like CBS or NBC might cater to different demographics.
What makes a backlink from Fox News valuable?
A backlink from Fox News is a high-authority link that can significantly enhance your website's SEO ranking. Most importantly, such a backlink is seen as a mark of credibility in the digital space. Although backlinks from sites like CNBC or BBC also hold weight, Fox News stands distinctively in the American media landscape.
Could you define a backlink?
A backlink is essentially an incoming hyperlink from one web page to another website. It's one of the pivotal factors search engines use to gauge the authority and relevance of content.
Why is AmpiFire a recommended platform for press release distribution?
AmpiFire shines because of its automated content amplification engine. While there are platforms like PRWeb and PRNewswire, AmpiFire's strategic partnerships, like the one with Fox News, set it apart, offering a more comprehensive reach.
What exclusive services does AmpiFire's premium package offer?
AmpiFire's premium service stands out with features like automated distribution, a vast network spanning over 400 major news outlets, tailored content approaches, and real-time tracking. Although services like Newswire or Cision might offer some of these benefits, AmpiFire's all-in-one approach is what makes it unique.