The Guardian Press Release vs. Submitting a News Story Tip
The Guardian is a well-respected British news platform with a rich history stretching back to 1821. With millions of monthly visitors, The Guardian is one of the UK's leading online newspapers. Therefore, it's not just a platform; it's an institution. Its audience? Educated, diverse, and thirsty for in-depth, quality journalism. The paper prides itself on its commitment to liberal journalism and ethical reporting, targeting readers who value comprehensive and critical news coverage.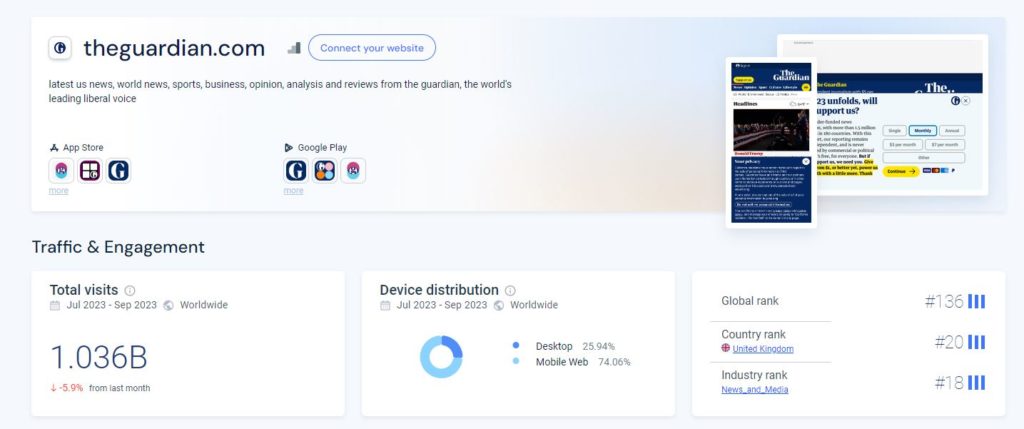 Traditional Press Release vs. a News Story Tip
Press Release: This strategy involves creating a content piece, usually marketing-focused, that informs the public about product launches, events, or significant updates. When published, this press release appears as sponsored content, clearly differentiating itself from the regular news stories. But why opt for this? Because it guarantees visibility. With the vast readership The Guardian boasts, your press release is bound to be seen by a large, engaging audience.
News Tip: Here, you're reaching out to the journalists at The Guardian with a story idea, a tip, or an exclusive piece of news. This isn't branded content or a marketing message but rather a newsworthy item that aligns with the paper's editorial standards and values. The potential advantage? If deemed newsworthy, your story could be picked up and written about by one of The Guardian's esteemed journalists, giving it the credibility of an unbiased news story.
In essence, the distinction between these two lies in the nature and intention of the content. While press releases on The Guardian serve as a direct channel for your announcements, news submissions operate under the realm of traditional journalism, aiming to capture and report on the truth of a story.
How to Contact The Guardian to Feature Your Story
Making a first impression is crucial, especially when you're reaching out to an institution like The Guardian, MSNBC, or Fox News. When you decide to make that initial contact, it's essential to be concise and professional. Most importantly, determine the best contact for your individual needs. Below is a partial list of journalists that work for The Guardian.
Contact Information for The Guardian
Additionally, you can always reach out The Guardian directly.
For general news tips, you can send an email to the Guardian journalists directly using this link: https://www.theguardian.com/community/2015/sep/02/guardianwitness-send-us-a-story
For sensitive or confidential news tips, you can use the Guardian's SecureDrop portal. You can find more information on how to use it here: https://www.theguardian.com/help/ng-interactive/2017/mar/17/contact-the-guardian-securely.
Finally, the Guardian has an in-depth guide to get into contact with them on their Contact Page.
Do's and Don'ts of Contacting The Guardian
The Guardian receives countless emails and pitches daily. Therefore, to ensure your message doesn't get lost in the shuffle, adhere to the following guidelines:
Do's:
Be Clear and Direct: Start with a compelling subject line, indicating your intent. E.g., "Exclusive Tip: Tech Merger Announcement."
Research Ahead: Familiarize yourself with the sections and writers of The Guardian. If you're reaching out about a health story, pitch to a health journalist.
Keep it Short: While you want to provide enough detail, make sure your pitch doesn't exceed a few paragraphs.
Provide Authentic Information: Ensure that any claims or facts you present are verifiable. The Guardian values credible sources.
Don'ts:
Avoid Mass Emails: Never send a generic email to multiple addresses at The Guardian. Personalize your approach.
Steer Clear of Demands: It's not a good look to demand immediate responses or dictate terms.
Refrain from Following Up Too Soon: Give them time to review your pitch. If you haven't received a response in a week, a gentle follow-up is acceptable.
By adhering to these guidelines and ensuring your story aligns with The Guardian's ethos, you'll increase the likelihood of your story being featured. Remember, persistence pays off, but patience is key.
How to Submit a Press Release & Publish Directly on The Guardian
Navigating the vast landscape of media exposure can be daunting, especially when aiming for top-tier platforms like The Guardian. Yet, the benefits of getting your story on such a reputable site are unparalleled.
The Step-by-Step Process of Submission
Prepare Your Press Release: Before anything else, ensure your press release is top-notch. This includes clear language, no grammatical errors, and pertinent information. Remember, The Guardian is a reputable source; they expect nothing but the best.
Choose the Right Channel: The Guardian has numerous sections, from global news to lifestyle and culture. Pinpoint where your press release best fits. If it's a technological innovation, for instance, target the 'Tech' section.
Visit The Guardian's Official Website: Navigate to the 'Contact us' section. Here, you'll find specific instructions or links dedicated to press release submissions.
Follow the Guidelines: Adherence to The Guardian's submission guidelines is non-negotiable. Whether it's word count, formatting, or accompanying media (like images), ensure your submission ticks all the boxes.
Submit & Wait: Once you've ensured everything's in order, send in your press release. Remember, due to the volume of submissions they receive daily, a response might take a while.
Here are some examples of press releases posted on The Guardian. These will allow you to get an idea of what your press release will look like once it's been published.

– Ebony Riddell Bamber appointed programme director of the Scott Trust's legacies of enslavement project
– Guardian announces appointment of Imogen Fox as Chief Advertising Officer
Boosting Your Chances with AmpiFire
Now, while you can directly submit to The Guardian, using a platform like AmpiFire can streamline this process. AmpiFire specializes in amplifying content exposure, and they can help distribute your press release to many notable platforms. It's a way to ensure that your content gets the reach it truly deserves. Learn more about AmpiFire on their website.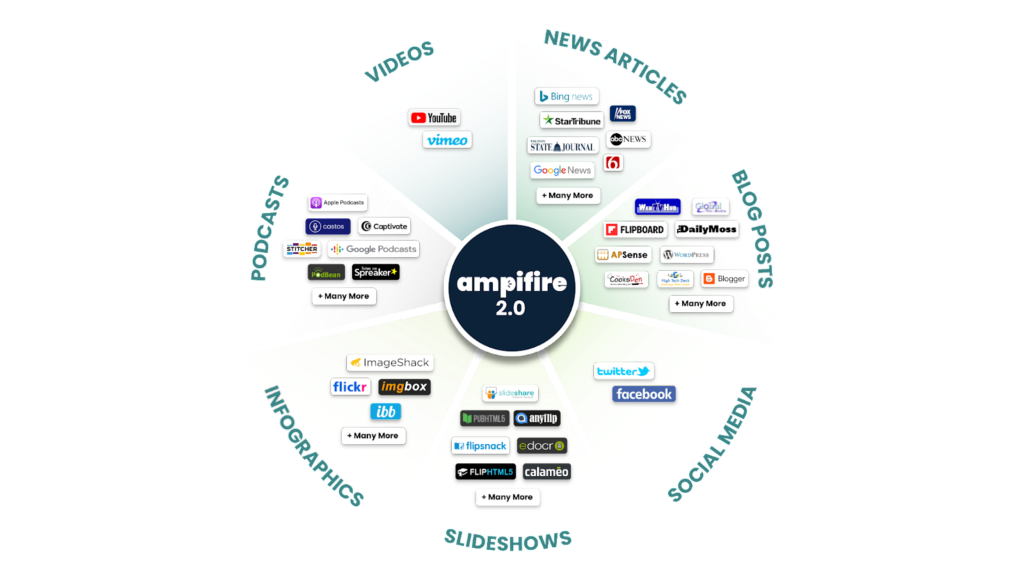 In sum, investing the time and effort to publish a press release on The Guardian is a strategic move for any business or individual. The exposure, credibility, and SEO benefits make the endeavor more than worth it.
How to Get a Backlink from The Guardian
In the digital realm, a backlink is essentially a vote of confidence from one website to another. It's when one site links to another, signaling to search engines and readers alike that the content is credible, valuable, and worth visiting. It's one of the cornerstones of SEO and, most importantly, it can dramatically enhance a site's visibility and ranking.
Steps to Securing That Coveted Backlink
Craft Quality Content: Before dreaming of a backlink from a giant like The Guardian, your content has to be stellar. This means well-researched, valuable, and engaging content that The Guardian's audience would find beneficial.
Engage on The Guardian's Platform: Start by leaving thoughtful comments on relevant articles, or perhaps even engaging with their journalists or contributors on social media. This doesn't mean spamming, but genuine interaction.
Reach Out with a Purpose: Once you've established a rapport, approach them with your content. It could be a groundbreaking story, research, or any other piece of information that's both newsworthy and beneficial to their readership. Most importantly, pitch how linking back to your original content can provide their readers with a deeper insight or additional valuable information.
Leverage Existing Relationships: If you or your business has been featured on The Guardian or have had interactions with their writers, use these existing relationships. A warm introduction or a reminder of past collaborations can go a long way.
Use Data to Your Advantage: If you've conducted original research or have exclusive data that can back up a story on The Guardian, offer it up. Journalists love data-driven stories, and this can be your ticket to not just a mention, but a backlink.
Offer Guest Posts: The Guardian occasionally features experts in various fields. Offer to write a guest post, ensuring you're providing a fresh perspective on a trending topic. If accepted, your bio or the content itself can contain a backlink to your site.
Securing a backlink from The Guardian isn't a walk in the park. It requires effort, persistence, and, most importantly, quality content that aligns with their standards. However, the rewards, in terms of credibility and SEO benefits, are undeniably worth the effort.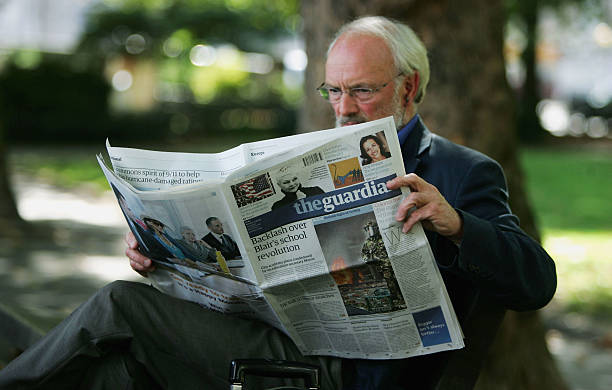 Use AmpiFire to Publish to The Guardian
AmpiFire is an innovative content amplification platform designed to distribute your content across multiple channels, ensuring that it gets the visibility it deserves. Currently, AmpiFire does not submit directly to The Guardian. Besides helping content creators get their stories in front of the right audience, AmpiFire has a unique premium service that sets it apart.
AmpiFire's Premium Service:
Simplified Publishing: With AmpiFire's premium service, you gain direct access to The Guardian's publishing platform. Instead of going through the traditional and often tedious process, AmpiFire streamlines it, saving you time and effort.
Enhanced Visibility: By using AmpiFire, your content isn't just submitted; it's amplified. This means that besides The Guardian, your story or press release has the potential to be featured on multiple other platforms, multiplying its reach.
Optimized Content: Before publishing, AmpiFire reviews and optimizes your content to ensure it meets the standards of any of its distribution platforms. This optimization not only increases the chances of your content being accepted but also ensures it resonates with the target audience.
Feedback and Insights: One of the features of the premium service is that you receive feedback on your content. Whether it's tips on making it more engaging or tweaks to make it more newsworthy, this feedback can be invaluable.
Seamless Integration: The AmpiFire platform is designed for ease of use. Once you've prepared your content, you can set it to be distributed to platforms with just a few clicks. It's a hassle-free way to ensure your content gets the maximum exposure.
Therefore, if you're aiming to get your content featured on The Guardian, AmpiFire's premium service can be a game-changer. Not only does it simplify the publishing process, but it also amplifies the reach of your content, ensuring that your message is heard loud and clear across the digital landscape.
Ready to experience done-for-you processes that result in visible, organic traffic?

Discover AmpiFire and get your press releases be seen on Google News, YouTube, SlideShare, Apple Podcasts and many more…

Click Here To Learn More
Take action now and amplify your content's reach with platforms like AmpiFire! Question to ponder: With the increasing importance of digital visibility, are traditional press release methods still relevant in today's fast-paced digital world?
Frequently Asked Questions
Is The Guardian a Worthwhile Platform for Press Releases?
Absolutely! The Guardian is a globally recognized platform with millions of monthly readers. With its reputation for high-quality journalism and vast readership, it's a prime platform for press releases, offering significant visibility compared to lesser-known outlets.
What's the Difference Between Submitting a Press Release and a News Story Tip to The Guardian?
The key difference is in the nature of the content. A press release is a formally written announcement about a product, service, or event, whereas a news story tip is a hint or suggestion about a potential story that may interest journalists.
How Can I Successfully Introduce My Story to The Guardian?
Professionalism is essential. Clearly outline your story, highlight its relevance, and ensure it aligns with The Guardian's audience interests. Also, always be concise and straight to the point.
Is Getting a Backlink from The Guardian Beneficial?
Undoubtedly! A backlink from The Guardian not only boosts your website's credibility but also improves its SEO rankings. Being associated with such a reputable platform offers unparalleled advantages compared to links from lesser-known websites.
How Does AmpiFire Simplify Publishing to The Guardian?
AmpiFire's premium service streamlines the submission process, optimizes content for higher chances of approval, and broadens content reach by also targeting other platforms. However, it will not submit content directly to The Guardian.
Can I Rely on AmpiFire for Optimized Content?
Yes, you can. AmpiFire reviews and fine-tunes your content to ensure it meets any standards, increasing its appeal to the target audience.
Why Should I Choose AmpiFire Over Other Platforms?
While other platforms might offer content distribution, AmpiFire's premium service is unique in its direct access to many high-authority publishing platforms, combined with its content amplification feature that multiplies reach.
Are There Downsides to Using AmpiFire?
Like any platform, there are pros and cons. While AmpiFire simplifies publishing and offers wide distribution, it might not be the cheapest option available. Also, its effectiveness could vary based on the inherent quality of the content you provide.
Is Submitting a Press Release to The Guardian a Guaranteed Success for My Business?
While The Guardian offers exceptional visibility, success also depends on the newsworthiness and relevance of your content. It's not just about where you publish but also what you publish.
How Do I Ensure My Content Resonates with The Guardian's Audience?
Research is vital. Familiarize yourself with The Guardian's past publications to understand the kind of stories they prioritize. Ensuring your content aligns with their typical narratives and interests will increase its resonance.