In This Guide:
8 key elements of a press release for social media.
1 customizable press release template for social media.
1 hypothetical press release sample to kickstart your writing.
Pre- and post-distribution checklist to get the most out of your social media press release.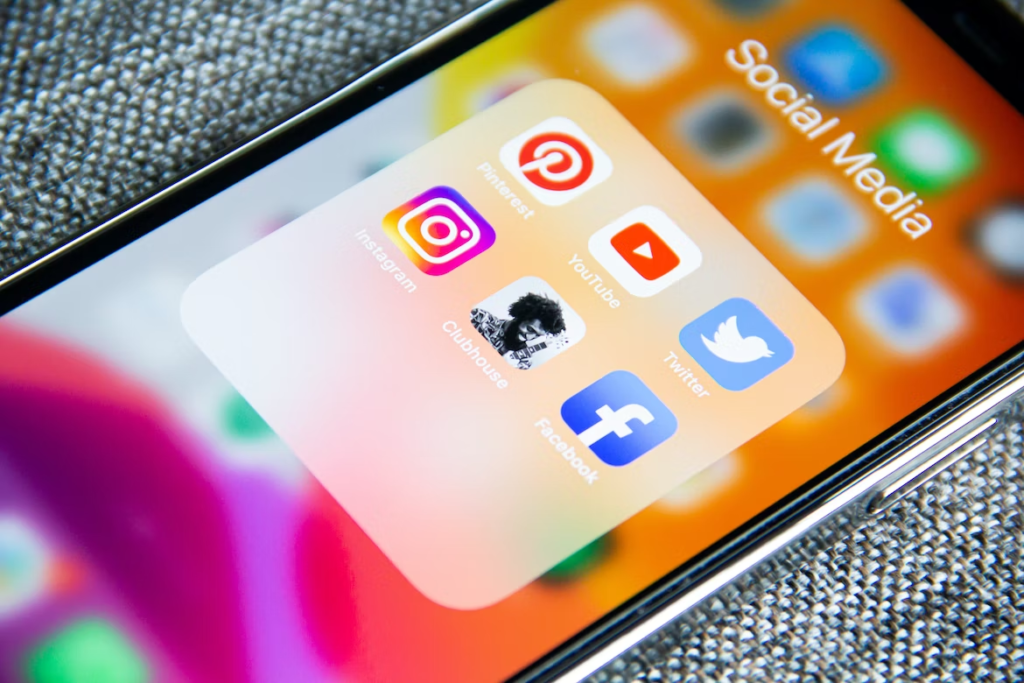 8 Key Elements of a Social Media Press Release
When crafting a press release specifically for the social media sphere, you're playing a whole new ball game. While the fundamentals of a good press release remain, the format and approach need a modern twist to captivate the digital audience. Here's a breakdown of the key elements your social media press release should include:
1. Opening Marks
Don't underestimate the value opening marks at the top of your document. It's a signal to journalists and influencers that what they're reading is news, not just another piece of content. Start your press release with essential opening marks—usually, these are symbols or phrases like "FOR IMMEDIATE RELEASE" that signal the beginning of the document. For social media, these might be hashtags relevant to your announcement.

2. Headline
Your headline should be a showstopper. It has to be short enough to fit into a tweet, but impactful enough to make someone stop scrolling. Think of it as the trailer for your main event. Use action verbs and direct language. Make your audience curious but don't clickbait.

3. Dateline
This is basic but often overlooked. Even in the fast-paced world of social media, the dateline serves as a timestamp for your news. Include the city of origin and the date. This adds a layer of credibility and context. For example, "SAN FRANCISCO, CA, September 1, 2023 –"

4. Introduction
The introduction should summarize the 'Who, What, When, Where, Why'. This isn't an essay; you don't have time to beat around the bush. Nail the '5Ws' in the first two lines. You want to give your audience a complete snapshot of what the announcement is about in the most concise way possible.

5. Body
-Create a visually appealing content. Social media thrives on visuals. Use relevant images, short videos, or even GIFs to supplement your text.
-Messaging must be short yet powerful. Aim for a skimmable, engaging narrative. Use bullet points to break down complex information.
-Include quotes or testimonials. Or if you're announcing a social media contest, include contest terms and conditions. Quotes give a human voice to your release, while contest details give it a 'call to action.'

6. Boilerplate
This is where you showcase your organization's credentials, but remember to keep it focused. A boilerplate isn't just a copy-paste of your 'About Us' page. It should encapsulate your brand's ethos and make it relevant to the news at hand.

7. Contact Information
Provide a name, phone number, and email address for the person who will field queries about the release. A potential investor or journalist might want to reach out for further details. Make it easy for them.

8. Closing Marks
Finish with symbols or phrases indicating the end of the release. On social media, this can be a specific hashtag or a call to action for what readers should do next, like "Stay Tuned" or "Learn More."
Each of these elements is a cog in a well-oiled machine. You can't afford to overlook any of them if you want to leverage the real power of social media for your announcements.
Press Release Template for Social Media
To transform your crucial announcements into social media gold, you'll need a specialized format that goes beyond the conventional. The following is a ready-to-use template tailored for social media, incorporating all the elements we discussed earlier.
Opening Marks
FOR IMMEDIATE RELEASE
YourHashtagHere #PressRelease

Headline
[Company Name]: Unveils [New Product/Service] to [Solve Problem/Meet Need]

Dateline
[City], [Date]

Introduction
Today, [Company Name], a [brief description of your company], is delighted to announce [what you're announcing]. This development will take effect starting [when], and aims to [why it matters].

Body
Visual Content:
-Image: [Insert engaging photo]
-Video: [Link to a video highlight reel]

Short and Powerful Messaging:
[Point 1: What's the update about?]
[Point 2: How does it solve a problem or fill a need?]
[Point 3: Any partnerships or collaborations?]

Quotes:
"[Quote from a key stakeholder or executive, reinforcing the message]"

Contest (If Applicable):
Contest Period: [Insert dates]
How to Enter: [Steps to join]
Terms and Conditions: [Brief summary and link to full T&C]

Boilerplate
[Company Name] is not just another [industry type] company. We [what makes you stand out], and are committed to [your commitment].

Contact Information
Contact Person: [Name]
Phone: [Contact number]
Email: [Email address]

Closing Marks
###
StayTuned #LearnMore
Just replace the bracketed text with your own details, and you're good to go!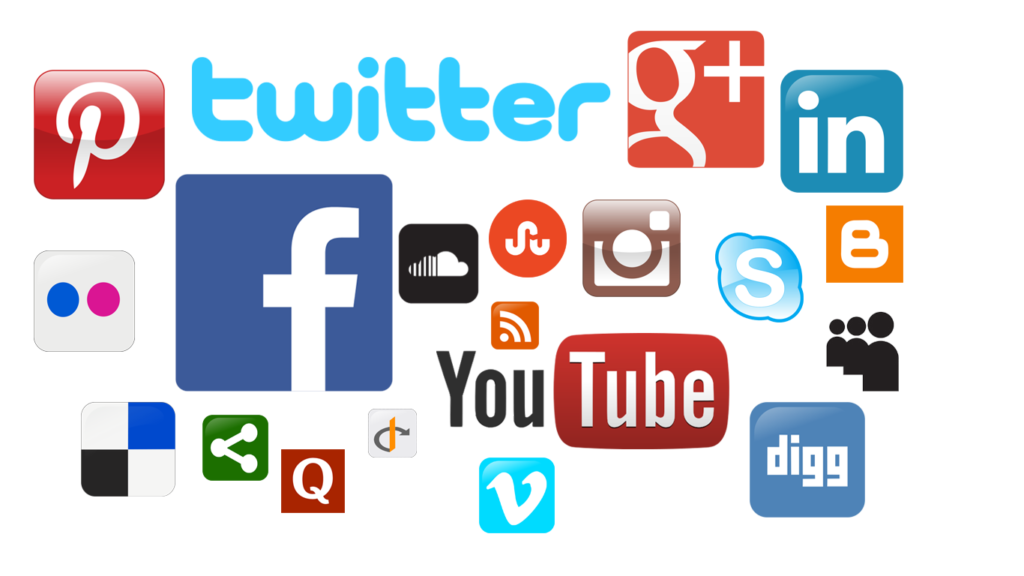 Press Release Sample for Social Media
Seeing is believing, so let's dive into a fleshed-out sample using a hypothetical scenario—announcing a social media user-generated content (UGC) contest.
FOR IMMEDIATE RELEASE

StarBiteUGC #PressRelease

StarBite Foods: Launches Ultimate UGC Contest for Food Lovers—Win a Year of Free Gourmet Dinners!

San Francisco, CA, September 1, 2023 – Today, StarBite Foods, a pioneer in gourmet dining experiences, is ecstatic to announce the launch of their Ultimate UGC Contest for Food Lovers. Kicking off on September 15, 2023, this game-changing event aims to celebrate the creativity of home cooks everywhere.

Image: [Picture of gourmet dish to spark inspiration]
Video: [Link to a 30-second video describing contest rules]

This is your chance to shine, food aficionados! Show us your culinary prowess. Create your own version of a StarBite signature dish. Top three winners get a free gourmet dinner every week for an entire year!

"Food is an expression of who you are. We can't wait to see your creativity on a plate." –CEO, StarBite Foods

Contest Details:
Contest Period: September 15 – October 15, 2023
How to Enter: Use the hashtag #StarBiteUGC when you post your culinary creation on Instagram or Twitter.
Terms and Conditions: Must be 18 or older. [Link to full T&C]

StarBite Foods is more than a culinary destination. We pioneer innovative dining experiences that blend art and taste in every bite.

Contact Information
Contact Person: Jane Doe
Phone: 555-1234
Email: [email protected]

GoodLuckChefs #StarBiteDreamDinner
Feel free to adapt this sample to fit your own brand and campaign specifics. It's designed to be both flexible and robust, ensuring you make a splash with your social media audience.
Checklist for Your Next Social Media Press Release Distribution
Distribution isn't the last step—it's the critical component that determines whether your press release actually matters. Think of it as the engine that propels your finely crafted message into the stratosphere.
Why is Distributing a Press Release Important?
Visibility: A well-distributed press release gains more eyeballs, period.
Credibility: Wide distribution can establish you as an authority in your field.
Engagement: When done right, it can go viral, increasing user interaction.
Here's your ultimate checklist to ensure your press release doesn't just circulate but dominates on social media.
Pre-Distribution Checklist
Target Audience: Know who needs to see this. Are you targeting consumers, industry insiders, or investors?
Social Media Platforms: Decide which platforms best suit the press release. Is it LinkedIn, Twitter, Instagram, or a combination?
Scheduling: Choose the optimal time and date. This isn't a guess; use your social media analytics to pinpoint when your audience is most active.
Hashtags: Research and select relevant hashtags to extend your press release's reach.
Content Preview: Share a teaser or preview to create buzz before the official release.
Post-Distribution Action Items
Monitor Analytics: Look for impressions, engagement, and conversion rates.
Respond to Queries: This is not a 'set and forget' scenario. Engage with people who comment or ask questions.
Media Follow-Up: If the press release gets picked up by any media outlets, capitalize on it. Share their coverage and thank them.
Performance Review: After a week, evaluate the metrics. What worked? What didn't? This info will be invaluable for future releases.
AmpiFire (Recommended): For a balanced distribution strategy, consider platforms like AmpiFire that help you distribute and advertise your content, keeping the metrics transparent.
There you have it. This checklist is a living document. As you gain more insights from each press release, refine your checklist accordingly.
Your social media press releases deserve to be seen by a wider audience. 

Discover AmpiFire and get your press releases be seen on Google News, YouTube, SlideShare, Apple Podcasts and many more…

Click Here To Learn More
Frequently Asked Questions
Why should I care about distributing my social media press release?
The reason you should care is simple: distribution turns your masterpiece into a message that people actually see. Without distribution, even the most killer press release is like a tree falling in an empty forest. The pros of wide distribution are immense visibility, immediate credibility, and yes, possible virality. But beware, if you distribute your release to irrelevant channels or audience, you're just making noise.
Is AmpiFire really worth the investment for press release distribution?
AmpiFire is a solid choice for a strategic distribution strategy, but it's not the only one. It excels in giving you a wide variety of sites to share your press release to. You even have the option to select the formats you want to rapidly repurpose your press release like news sites, podcasts, audio, etc. The downside? AmpiFire can be on the pricier side, but hey, quality often comes at a price.
How does AmpiFire compare to traditional PR platforms like PR Newswire?
AmpiFire is more than just a press release distribution platform; it's a content amplification platform. While PR Newswire focuses mostly on news outlets, AmpiFire goes beyond, extending your content to blogs, slides, podcasts—you name it. On the flip side, if you're solely looking to target traditional news outlets, PR Newswire might have the edge.