In This Guide:
12 key elements of a press release for new shoe store.
1 customizable press release template for new shoe store announcement.
1 hypothetical press release sample to kickstart your writing.
11 best practices when writing & formatting new shoe store press release.
New shoe store press release distribution techniques.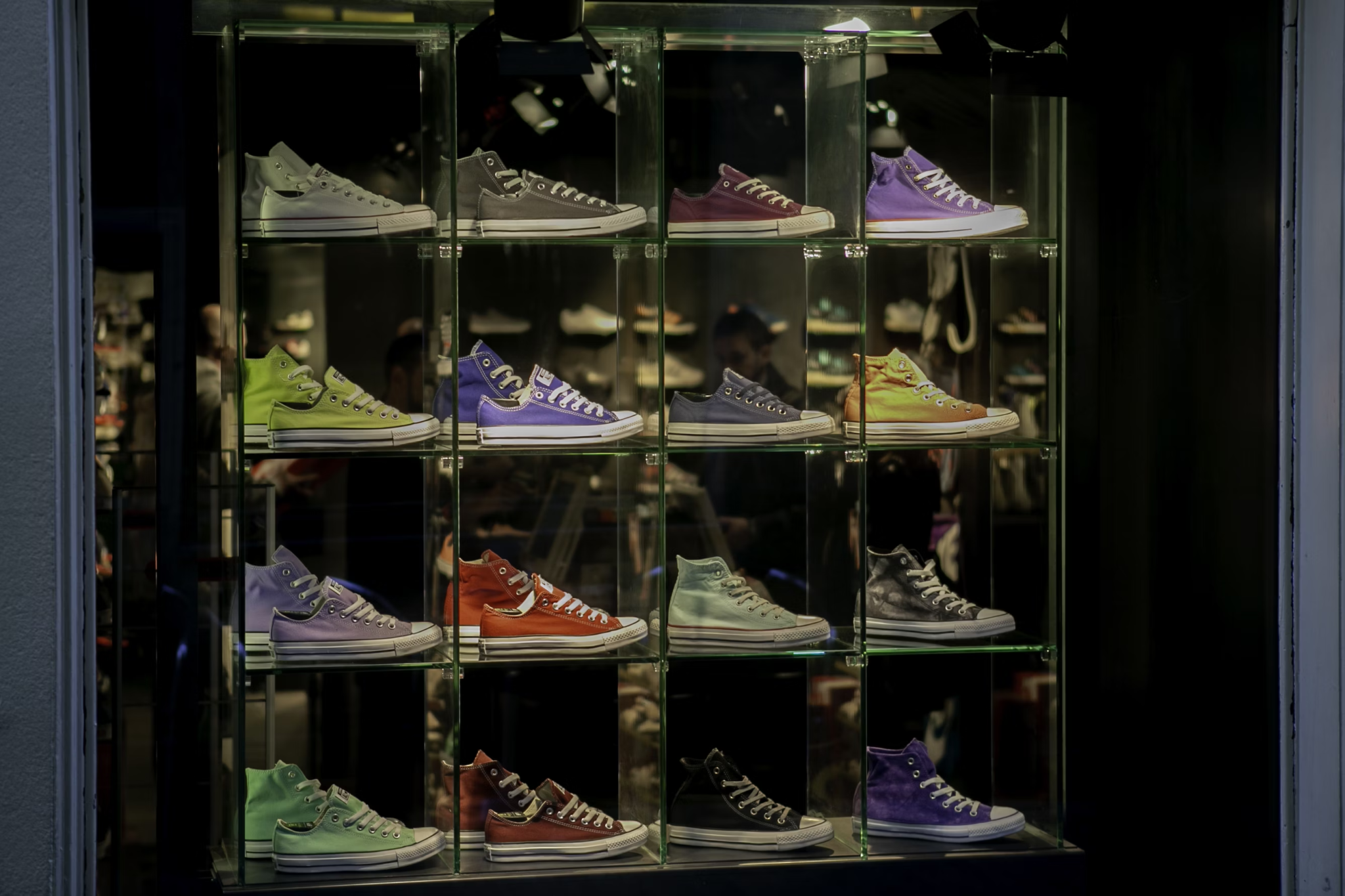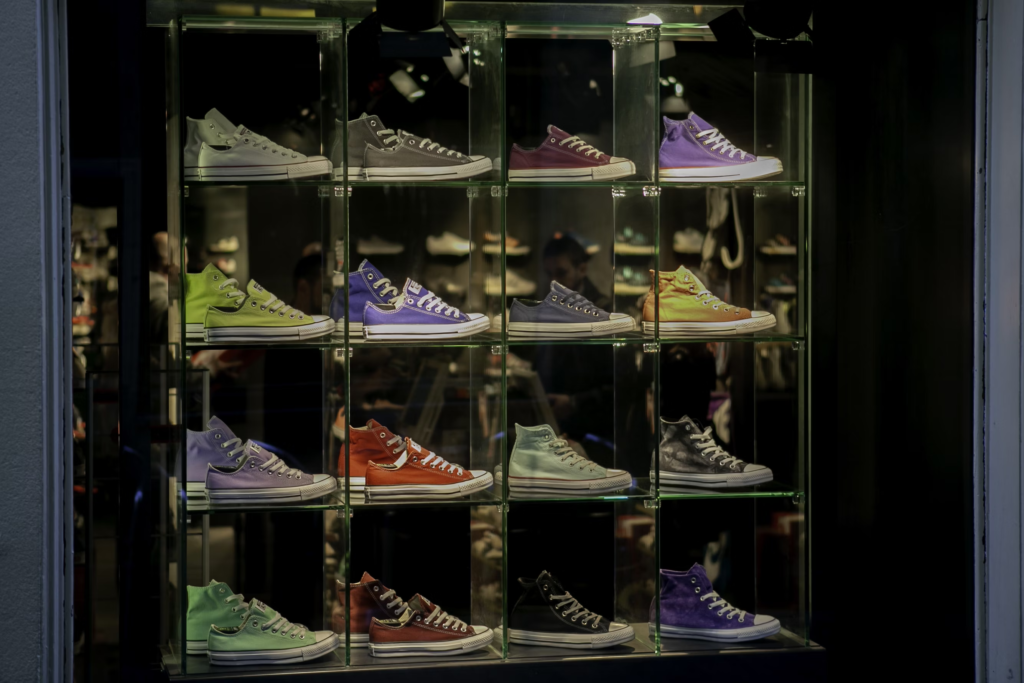 The Basic Anatomy of a Shoe Store Press Release 
So you're about to launch a new shoe store and you want the world to lace up and follow along? Get your pen and notepad ready; we're diving deep into the anatomy of a shoe-centric press release that even Cinderella would endorse.
1. Opening Marks
Kick things off with "FOR IMMEDIATE RELEASE" at the top of the page, all caps. This is your bat signal, letting journalists know this news is ready to go public.

2. Headline
Don't underestimate the power of a great headline; it's your first impression. The right headline will have readers grabbing for their wallets before they even get to your store's address. Here are some quick tips for a compelling headline:
-Use action verbs.
-Incorporate buzzwords like "Introducing" or "Now Open."
-Keep it under 10 words; you're selling shoes, not writing a novel.

3. Sub-headline
A sub-headline is your wingman. It amplifies the headline, adding critical details. Here are some tips to ensure the sub-headline properly complements the headline:
-Include the grand opening date or special promotions.
-Mention the variety of shoes you offer—sneakers, heels, boots.

4. Dateline
Located just before the opening paragraph, the dateline should contain the city of release and the date.

5. Opening Paragraph
Your opening paragraph is your elevator pitch. Sum up the who, what, when, where, and why. Here's a quick example of an opening paragraph for a new show store:
"Brand X is thrilled to announce the grand opening of its revolutionary shoe store in City Y on Date Z."

6. Body
The body of your press release is equally critical since it must be packed with details. Here are the details that should be covered:
-Unique store features
-Types of shoes
-Special promotions

While writing the body, inject some soul and storytelling by narrating the unique journey. Maybe you're a third-generation cobbler or you've sourced materials sustainably. These are all important details that must be included to further entice the readers to visit your new shoe store.

7. Quotes
Quotes shouldn't be filler; they need to serve a purpose. To build credibility for your new shoe store, you can:
-Include one quote from the founder about the vision of the store.
-Include another quote from a beta customer raving about the comfort.

8. Multimedia Elements
A picture is worth a thousand words. So how many words is a snazzy video worth? Some ideas for visuals:
-A sleek showcase of best-selling shoe designs.
-A video tour of the store.

9. CTA (Call to Action)
Don't just leave your readers hanging; guide them to the next step. "Visit our store on opening day for a free shoe fitting," for example.

10. Boilerplate
This is where you include the background info about your company.

11. Contact Information
Include names, phone numbers, and email addresses for the press to contact.

12. Closing Marks
End with "###", so journalists know they've reached the end.
Most importantly, this isn't a school exam; you're not getting graded. But get it right, and you're not just selling shoes—you're selling an experience, a lifestyle, and perhaps, a lifelong customer relationship. Therefore, make every word count.
Press Release Template for New Shoe Store
Ready to get your new shoe store's press release out of the draft folder and into the media spotlight? Here's a plug-and-play template to do just that. With all the elements I've previously discussed, it's a straight path to a solid press release. Just replace the brackets with your specifics and you'll be lacing up for success in no time.
FOR IMMEDIATE RELEASE

Headline:
"Introducing [Your Store Name]: Changing the Game in [City/Location] Footwear!"

Sub-headline:
"Grand Opening on [Date] Offers Exclusive Deals on Brands like [Brand 1], [Brand 2], and [Brand 3]"

Dateline:
[City], [State], [Date]

Opening Paragraph:
[Your Store Name], a dynamic new footwear retail experience, is thrilled to announce its grand opening in [Location], set to take place on [Date].

Body:
Unique Store Features:
At [Your Store Name], we're not just selling shoes. We offer a [Unique Feature 1, like 3D foot scanning] and [Unique Feature 2, like a shoe subscription service], setting us apart in [City/Location]'s retail landscape.
Product Range:
From casual sneakers to high-end stilettos, we cater to every shoe aficionado's needs.
Special Promotions:
Be one of the first 50 customers on opening day and get [Specific Promotion, like a 25% discount or a free pair of socks].

Quotes:
"[Your Quote Here]," said [Founder's Name, Title].
"As a beta customer, my feet have never felt better. These shoes are life-changing," raved [Customer's Name].

Multimedia Elements:
[Attach high-quality photos or link to a video tour of the store]

CTA:
Don't miss out! Visit our store on [Date] for a free shoe fitting and discover why [Your Store Name] is [City]'s next big thing in footwear.

Boilerplate:
[Your Store Name] is a revolutionary footwear store based in [Location]. Founded by [Founders], the store aims to provide a comprehensive shoe-shopping experience by offering [Special Features].

Contact Information:
[Name]
[Position]
[Email]
[Phone Number]

###
There you have it! This template should give you a sturdy foundation to build your press release. Most importantly, make it your own and let your unique style shine through.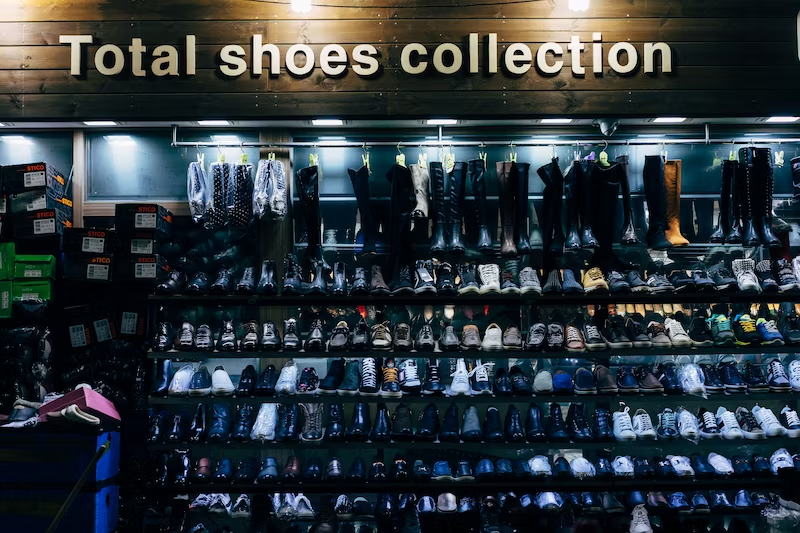 Press Release Sample for New Shoe Store
Ready to see a real-world example? Let's dive into a full, detailed press release sample that follows the template structure discussed earlier. This example is customized specifically for a new shoe store and incorporates all the necessary elements to grab attention, inform, and even entertain.
FOR IMMEDIATE RELEASE

Step Right Up: SoleMate's Grand Opening in Downtown Boston Offers A Revolution in Footwear!
Join Us This Saturday for Exclusive First-Day Discounts on Top Brands and Experience Our Patented 3D Foot Scanning Technology

Boston, MA, September 28, 2023 – SoleMate, Boston's most anticipated new shoe store, is excited to announce its Grand Opening in the heart of downtown this Saturday, October 1, 2023.

Revolutionizing the Shoe Game:
SoleMate is not just another shoe store; we offer free 3D foot scanning to ensure the perfect fit for all customers. Our in-store AI assistant "Footsy" will also offer styling advice, changing how Boston shops for shoes.

Styles for All:
From Adidas sneakers to Manolo Blahnik heels, SoleMate promises a comprehensive range of products to suit every lifestyle and occasion.

Launch Day Promos:
Be one of our first 100 customers to receive a 30% discount on your purchase and a free SoleMate tote bag to boot!

"SoleMate is committed to transforming the retail experience, one step at a time," says Sarah Levin, Founder and CEO.

"Our first experience with SoleMate's 3D scanning was mind-blowing. I've never worn more comfortable shoes," states long-time customer, Mark Thompson.

Attached are high-resolution images of the store interior, including the 3D foot scanner and a range of our most popular products. For a more interactive experience, please check out our virtual store tour on our website.

Experience the future of shoe shopping. Visit SoleMate this Saturday for our Grand Opening and step into a world of unparalleled comfort and style.

SoleMate, headquartered in Boston, MA, was founded by Sarah Levin. The store aims to redefine the footwear shopping experience through cutting-edge technology and a broad selection of top-tier brands.

Press Contact:
Sarah Levin
Founder and CEO
[email protected]
(555) 123-4567

###
This sample showcases the kind of detail and customization you should aim for in your own shoe store press release. When done correctly, a press release like this not only informs but also excites your target audience, setting the stage for a successful store launch.
11 Best Practices When Writing & Formatting New Shoe Store Press Release
Navigating the fine details of crafting a press release can seem daunting, but it doesn't have to be. Here's a comprehensive list of best practices for writing and formatting your new shoe store press release to ensure maximum reach and impact:
Optimal Length
Concise but Informative: Aim for 400-600 words. This provides ample space to convey all necessary details without overwhelming the reader.
Language and Tone
Professional yet Engaging: While your language should be professional, adding a touch of excitement or enthusiasm can make your message resonate more.
Jargon-Free: Stick to layman's terms for accessibility; not everyone knows industry-specific terms.
Actionable Language: Use strong, active verbs to compel readers to take action. Phrases like "Visit us today," or "Discover the latest" are effective.
Third-Person Perspective: Write your press release in the third person to maintain a formal and objective tone.
Formatting
Headline Capitalization: Ensure the headline and sub-headline are both in title case, where the first letter of most words is capitalized.
Paragraph Length: Keep paragraphs short and sweet, typically 2-4 sentences, to maintain readability.
Bullet Points: Use bullet points to break up lists or series of facts. This aids in scanning and absorption of information.
Bold for Emphasis: Use bold text sparingly to highlight crucial details, such as the grand opening date or a special offer.
Hyperlinks: If possible, include hyperlinks to your official website or promotional videos for a more interactive experience. Make sure the links are active and correct.
Whitespace: Avoid clutter by incorporating whitespace between sections and paragraphs. This makes the press release visually appealing and easier to read.
Adhering to these best practices will not only make your press release more effective but also more attractive to both journalists and potential customers.
Distributing Your New Shoe Store Press Release
Effective distribution is the cornerstone of maximizing the reach and impact of your shoe store's press release. This section serves as a detailed guide to help you get the word out efficiently.
Recommended Distribution Platforms and Why
PR Newswire: Highly reputable and known for broad reach. This platform will distribute your press release to both national and local news outlets, online services, and even databases that journalists use.
Business Wire: Focused on business and financial news, making it a great choice if your store is catering to a high-end or specialized market.
PRWeb: Offers various pricing options, suitable for smaller budgets, and allows you to directly reach your audience through search engines.
Local Newspapers: Don't underestimate the power of local media, especially if your store is community-focused.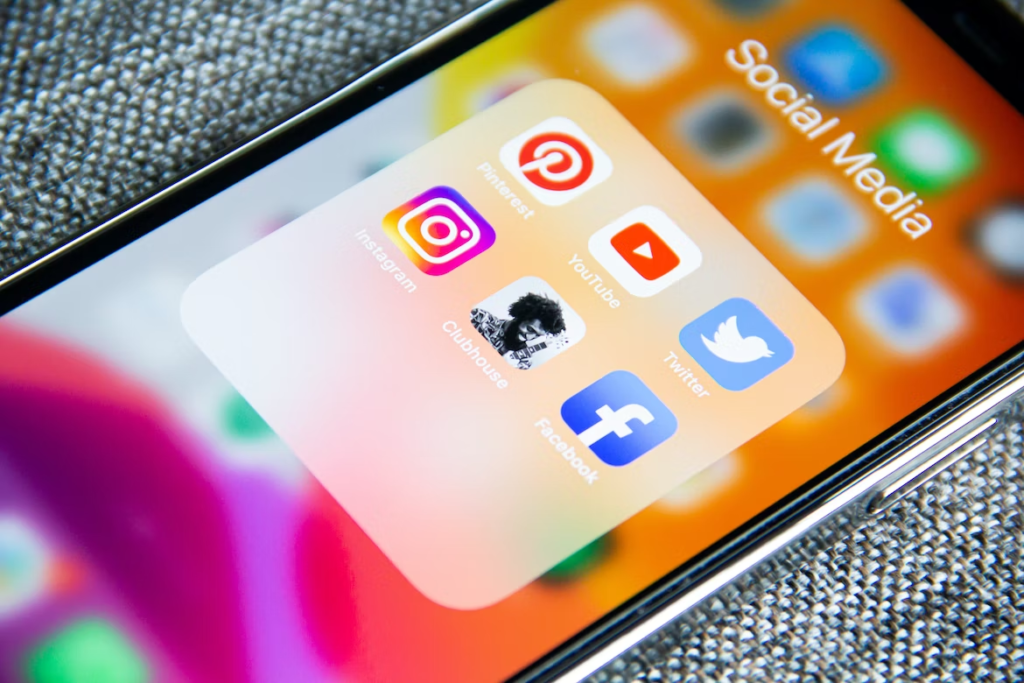 AmpiFire as a Solid PR Distribution Solution
AmpiFire automates the distribution of your content across various channels, including social media, blogs, and high-authority news sites.
While AmpiFire does streamline the process and offers a wider net, be cautious of overreliance.
It's best used in conjunction with more targeted distribution strategies to ensure quality over quantity.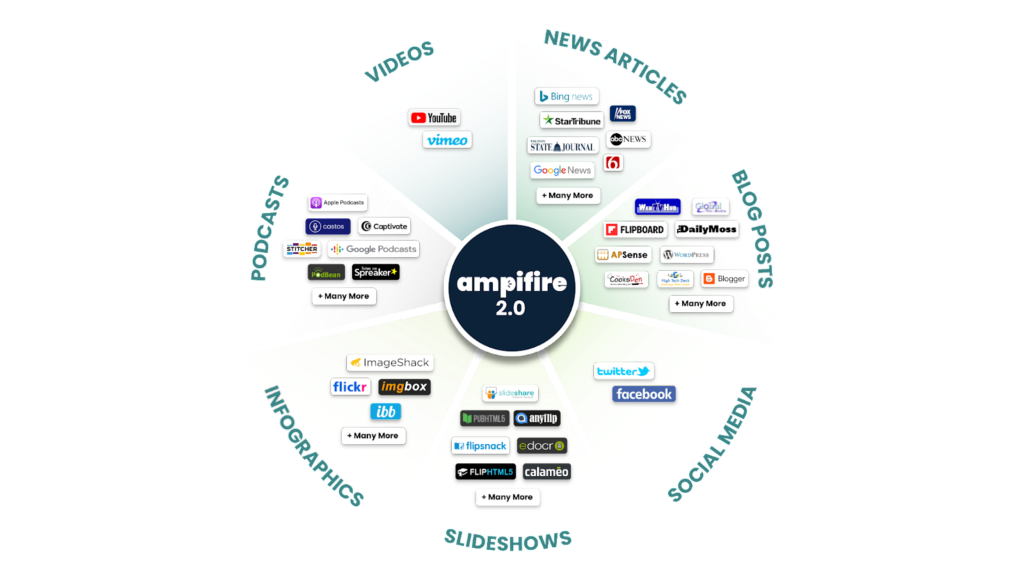 By paying careful attention to where and how you distribute your press release, you're not just throwing information into the wind. You're strategically placing it where it can have the most significant impact, maximizing your store's potential for success.
Your press release for new shoe store should be shared with more people. 

Discover AmpiFire and get your press releases be seen on Google News, YouTube, SlideShare, Apple Podcasts and many more…

Click Here To Learn More
Frequently Asked Questions
What are the must-have sections in my press release template?
Every press release template should include a headline, subheadline, date, location, introductory paragraph, body text, quotes, and a boilerplate. Skipping any of these might leave your press release feeling incomplete, so it's crucial to tick all these boxes.
How important is the headline and what makes a killer one?
The headline is your first impression, so it has to be impactful. A killer headline is clear, concise, and intriguing enough to make people want to read more. Fail here, and the rest of your beautifully written press release might go unnoticed.
How many quotes should I include and who should they be from?
Two quotes are usually enough—one from someone high up in the company and another from a stakeholder or customer. But the key is, they must add value to your press release. Don't include a quote just for the sake of it.
Why should I include multimedia elements in my press release?
Multimedia elements like images or videos significantly increase engagement. But remember, quality over quantity. One good image can do more for you than three mediocre ones.
How do I nail the language and formatting in my press release?
If you're struggling with this, keep it simple. The language should be straightforward, and formatting needs to be clean. Bullet points and short paragraphs are your friends. The catch? You still have to engage your audience, so don't make it too dry. Balancing these elements is key, but that's where the magic happens.
Why bother with local newspapers? Aren't they outdated?
Don't sleep on local media, seriously. Local newspapers are gold for community-focused businesses. Besides that, they offer a more targeted audience, and you can't put a price on that. However, you might not reach a wider, more diverse audience unless you complement this with other platforms like PR Newswire.
Why should I use AmpiFire for content distribution?
You want a hassle-free, all-in-one solution. AmpiFire could be your answer, but don't put all your eggs in one basket. It automates distribution across multiple channels but should be used in tandem with other targeted platforms to ensure you're not just throwing your content into the abyss.