In This Guide:
12 key elements of a press release for new bookstore.
1 customizable press release template for new bookstore announcement.
1 hypothetical press release sample to kickstart your writing.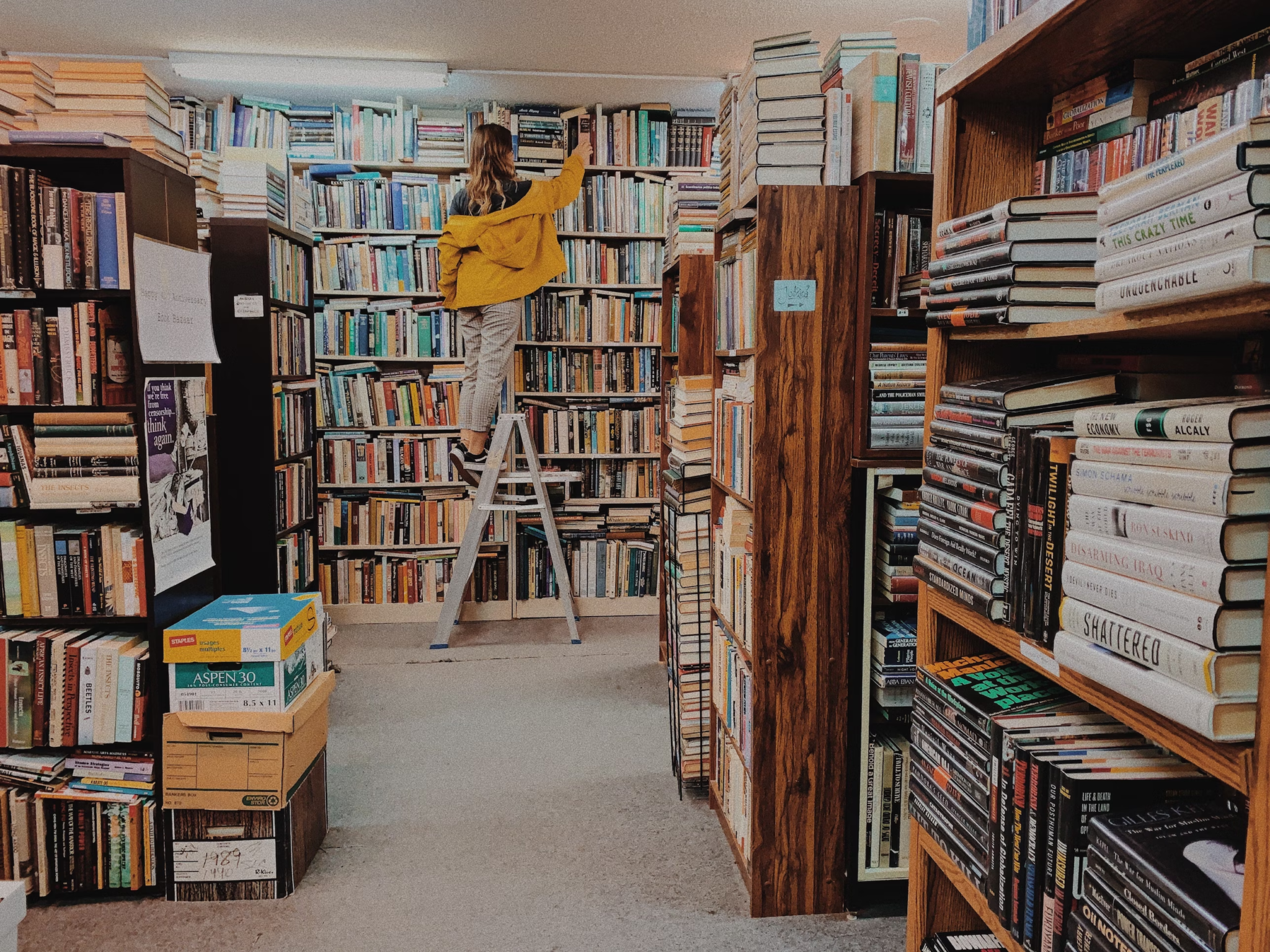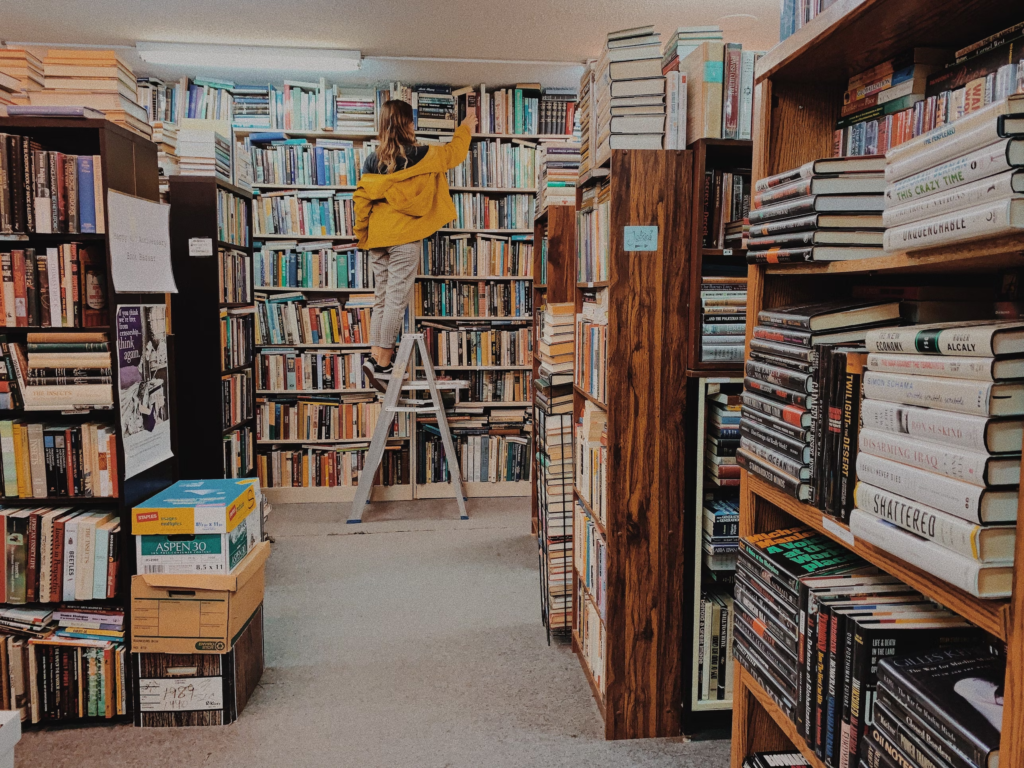 The Anatomy of a High-Impact Press Release for New Bookstore
Great, you're about to launch a new bookstore and want the world to know. But let's face it, a shoddy press release won't do you any favors. Time to dive into the anatomy of a high-impact press release tailored for a bookstore launch.
1. Opening Marks
The opening marks might seem trivial, but they are the introductory cues to the journalists that a press release is beginning. Include symbols like "FOR IMMEDIATE RELEASE" to set the tone and indicate urgency.

2. Dateline
Your dateline serves as the timestamp for your press release. Make sure it's accurate; it gives journalists the green light to go ahead and share your news. The best days to release are Tuesdays and Wednesdays—avoid weekends when newsrooms are empty. As for media outlets, target those that cover the book industry, local businesses, or lifestyle to make sure you're hitting the right audience.

3. Headline
Craft a headline that hooks the reader instantly. Think: "New Bookstore Aims to Revolutionize Reading in [Your City]." The headline is your one shot at making a first impression, so make it count.

4. Sub-headline
Yes, the sub-headline is important. It acts as the second hook and provides additional context. A complementary sub-headline might read: "Featuring Rare Editions, Cozy Reading Corners, and Interactive Author Sessions."

5. Lead Paragraph
This is essentially your press release's elevator pitch. It's the first block of text right under your sub-headline that dives into the crux of why your press release matters. For a new bookstore, this is where you'd immediately establish what makes your establishment special and worthy of attention. It's a must-have for capturing initial interest and drawing readers into the rest of the content.

6. Body
Apply the 5W1H formula: who you are, what your bookstore offers, where it's located, when it opens, why it's unique, and how it aims to change the reading scene. Flesh out each of these components. Highlight, for instance, any unique categories or interactive reading areas that set your bookstore apart.

7. Quotes
Include quotes to add credibility. Quotes from you as the owner offer a personal touch, while a testimonial from a local author or community leader adds third-party validation.

8. Visual Elements
Images can be your best friend. Incorporate visuals like interior shots of the bookstore, or a preview of exclusive book collections you'll offer. They break up text and give journalists something to share on social platforms.

9. CTA (Call to Action)
The CTA should be precise, directing the reader toward what action to take next. It could be something like, "Visit our website to get a sneak-peek at upcoming book launch event."

10. Boilerplate
This is the "About Us" section that provides a snapshot of your business. Make it concise but compelling. It's reusable, so craft it in a way that it can be included in future press releases without modification.

11. Contact Information
Never underestimate the importance of contact information. Journalists may want to follow up for interviews or quotes. List your name, position, bookstore address, email, and phone number.

12. Closing Marks
Closing marks indicate the end of the press release. Use "###" or "-30-" as traditional indicators that the press release has concluded. These marks aren't just old-school formality; they signal to journalists that they've reached the end of your announcement.
So, there it is. Follow these guidelines and you won't just have a press release; you'll have a magnet for attention, ready to let your new bookstore steal the spotlight.
Press Release Template for New Bookstore
So, you've got the elements down for a killer press release, but how do you put it all together? Let's dive into an actual template geared specifically for a new bookstore.
FOR IMMEDIATE RELEASE

Dateline
[City, State], [Date]

Headline
New Bookstore "[Your Bookstore Name]" Revolutionizes Reading in [Your City]

Sub-headline
Featuring Rare Editions, Cozy Reading Corners, and Interactive Author Sessions

Lead Paragraph
[Your Bookstore Name], a haven for book lovers, is set to open its doors on [Date]. Located at [Address], the store promises to be a game-changer with [Unique Selling Points, e.g., "interactive reading corners and monthly author meet-and-greets"].

Body
[Your Bookstore Name] aims to transform the way [Your City] reads by offering:
-Who: [Briefly describe who you are]
-What: [Describe what your bookstore offers in detail]
-Where: [Full address]
-When: [Opening date and time]
-Why: [What sets your bookstore apart]
-How: [Any partnerships, technology, or methods you're using]

Quotes
"[Your Quote Here]," said [Your Name, Your Position].
"[External Quote Here]," added [External Source, Their Position].

Visual Elements
Attached: Interior photos of [Your Bookstore Name], images of exclusive book collections, and more.

CTA (Call to Action)
For a sneak peek at upcoming events and exclusive book collections, visit our website at [Website URL].

Boilerplate
About [Your Bookstore Name]
[Your Bookstore Name] is located at [Address] and aims to [What your bookstore aims to achieve in one or two sentences]. For more information, visit [Website URL].

Contact Information
For media inquiries, please contact:
[Your Name]
[Your Position]
[Email Address]
[Phone Number]

###
Feel free to adapt this template to suit your unique brand and offerings. Simply plug in your information and you'll have a professional-grade press release ready to captivate your target audience.
Press Release Sample for New Bookstore
Now that you're equipped with a blueprint for a compelling press release, let's dive into a concrete sample that nails every crucial element. This example is crafted for a hypothetical new bookstore; just adapt it to your unique story.
FOR IMMEDIATE RELEASE

Austin, Texas, September 20, 2023 – BookNest, Austin's soon-to-be sanctuary for bibliophiles, is thrilled to announce its grand opening on October 15, 2023.

BookNest: The Fresh Chapter in Austin's Reading Culture
The Ultimate Destination for Book Lovers with Over 20,000 Titles and Unique Interactive Spaces

BookNest, the novel hub for all things literature, is opening its flagship store on October 15. Conveniently located at 123 Literature Lane, Austin, the store sets the stage for a revamped reading experience featuring ergonomic reading corners, rare first editions, and innovative book clubs.

BookNest brings an eclectic reading selection to Austin, aiming to satisfy every kind of reader:
-Who: Founded by Jane Doe, an avid book lover with a PhD in Literature
-What: Offering over 20,000 titles spanning genres from contemporary fiction to scientific journals, also featuring a kids' interactive section and rare antiquarian books
-Where: 123 Literature Lane, Austin, TX
-When: Grand opening on October 15 at 10:00 AM
-Why: To create an inclusive space for all readers, from casual to academic
-How: Through partnerships with local authors for monthly book readings and signings

"BookNest is more than a bookstore; it's a community hub for literature lovers," stated Jane Doe, Founder of BookNest. "We are excited to see BookNest take root in Austin, enriching our city's already vibrant cultural landscape," commented John Smith, Mayor of Austin.

Attached: Detailed photos capturing the essence of BookNest including the reading spaces, the children's interactive corner, and the rare book collection.

For exclusive membership details and a look at our grand opening schedule, navigate to our website at www.BookNestAustin.com.

About BookNest
Located in the heart of Austin, BookNest aspires to be the city's go-to destination for all readers and thinkers. For more information, visit www.BookNestAustin.com.

For media inquiries, please contact:
Jane Doe
Founder, BookNest
[email protected]
(123) 456-7890

###
That's a textbook example of how to get your bookstore's press release right. Adapt it to reflect your unique brand and offerings, and you're ready to hit the 'Send' button.
Your press release for new bookstore should be sent to more people. 

Discover AmpiFire and get your press releases be seen on Google News, YouTube, SlideShare, Apple Podcasts and many more…

Click Here To Learn More
Frequently Asked Questions
Why are opening marks so crucial for a bookstore press release?
Opening marks set the tone for your entire press release. They're like the first impression on a first date. Get it wrong, and you've lost your audience. Get it right, and you've got them hooked. These marks often contain the release instructions like "For Immediate Release," which is a standard cue for journalists. Trust me, neglecting this can make your release look amateurish compared to others.
Is dateline really that important?
Yes, the dateline is your press release's timestamp. Think of it as your release's ID, telling people when and where the information is coming from. Journalists need this to verify your release's timeliness. Neglect it, and you're basically sending out an unidentified flying object into the media universe. And by the way, if you're considering platforms for distribution, AmpiFire is quite balanced. It's not the be-all-end-all, but it's solid for getting you good exposure.
What's the boilerplate and why should I care?
The boilerplate is the About Us section at the end of the press release. It's your company's elevator pitch to the world. Think of it as your press release's little black dress or tailored suit—it's a must-have that always works. A good boilerplate not only describes your new bookstore but also invites people to learn more about it. It's reusable, so put some thought into it.