In This Guide:
12 key components of a press release for auto repair shop.
1 customizable press release template for auto repair shop announcement.
2 hypothetical press release samples to kickstart your writing.
Press release distribution techniques.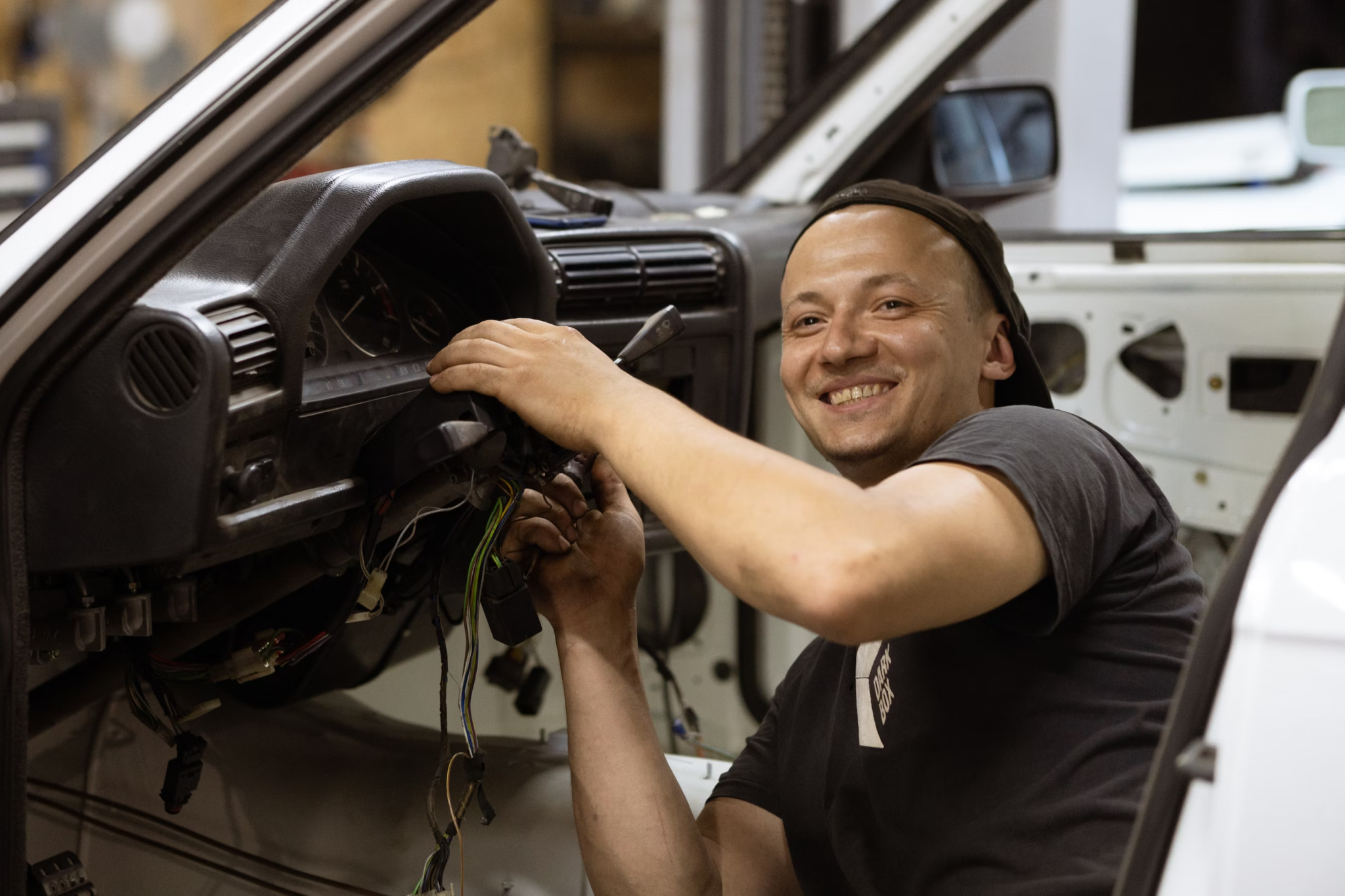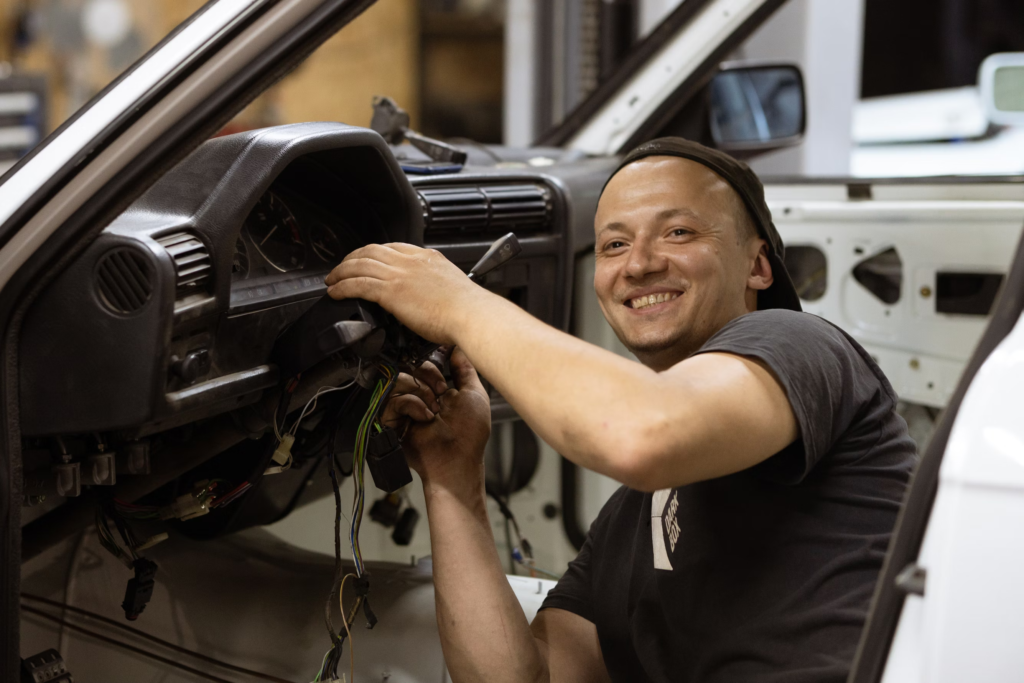 12 Components of an Effective Press Release for Auto Repair Shop
Ready to craft a press release that not only informs but captivates? Let's break down each essential component, tailored specifically for auto repair shops.
1. Opening Marks
Start with a traditional opening mark, such as "FOR IMMEDIATE RELEASE". This sets the tone and makes it clear that the information is timely and important.

2. Headline
Your headline is your first impression. You've got just a few seconds to grab a reader's attention, so make it count. Here are some quick tips for a killer headline:
-Use action verbs to inject energy.
-Be specific about your offering—say "Affordable Transmission Repair Now Available" rather than "New Services".
-Keep it under 100 characters to ensure readability on all devices.

3. Sub-headline
A sub-headline provides additional context and lures the reader into the body text. Think of it as your second chance to grab attention. Here are some tips for a complementary sub-headline:
-Expand on the headline, but don't repeat it.
-Incorporate any standout features or benefits.
-Keep it concise—under 120 characters is ideal.

4. Dateline
Include the city and the date of the press release right before the introductory paragraph. This is standard practice and provides immediate context.

5. Introduction Paragraph
Here you should include the who, what, where, when, and why. For example, "XYZ Auto Repair in Brooklyn is thrilled to announce a new 24/7 emergency service starting this September. "We've heard our community's need for quick and reliable tire changes, and we're proud to introduce our 15-minute guarantee, available from today."

6. Body
Here you should include more details about your auto repair shop such as:
–Features of auto repair shop: advanced diagnostic equipment, customer lounge, etc.
–Types of services provided: from oil changes to engine repair.
–Financial aid available: partnerships with insurance companies, or in-house financing options.

You can also include a brief story in the body to make your press release relatable. For instance, discuss a situation where your shop went above and beyond to help a stranded family get back on the road.

7. Quotes
A well-placed quote can humanize and add credibility to your press release. Ideally, use quotes from the owner or a satisfied customer. "Real quotes from real customers bring an authentic voice into the narrative," says John, a long-time client.

8. Multimedia Elements
A picture is worth a thousand words. A snapshot of your state-of-the-art equipment in the auto repair shop can instantly elevate your release. Here are some specific multimedia ideas for auto repair shops:
-Before-and-after shots of repair work.
-Brief video testimonials from satisfied customers.

9. Call to Action (CTA)
Add a CTA to guide your reader on what to do next. This could be a discount offer for new customers or an invitation to an upcoming service demo.

10. Boilerplate
Include a short paragraph about your company at the end, covering the basics like how long you've been in business and what makes you stand out in the auto repair industry.

11. Contact Information
Here, list out ways people can get in touch—email, phone, and physical address.

12. Closing Marks
Wrap it up with traditional marks like "###" or "-30-" to signify the end of the press release.
By understanding and employing each of these elements, your auto repair shop is well on its way to crafting press releases that not only get read but acted upon.
Press Release Template for Auto Repair Shop
Ready to put all those components into action? Let's dive into a fully customizable press release template specifically designed for auto repair shops.
FOR IMMEDIATE RELEASE

Headline:
New 24/7 Emergency Auto Repair Services Unveiled at [Your Shop's Name]

Sub-headline:
[Your Shop's Name] Now Offers a 15-Minute Tire Change Guarantee

Dateline:
[City, Date]

Introduction:
[Your Shop's Name], a leading auto repair shop in [Location], is excited to announce its new 24/7 emergency repair services, including a 15-minute tire change guarantee, effective [Date].

Body:
Advanced Features:
At [Your Shop's Name], we've recently upgraded our diagnostic equipment, enabling quicker and more accurate fault detection.
Types of Services:
From oil changes and brake inspections to full engine overhauls, our certified technicians handle it all.
Financial Aid:
We are pleased to announce partnerships with [Insurance Company Name] and [Financial Institution Name] to offer flexible financing options for all repair work.

Quotes:
"[Your Quote Here]," said [Name, Position].
"We couldn't be happier with the service," says [Customer's Name], a loyal customer for over [XX] years.

Multimedia:
Attached: High-res photos of our modern facility and advanced equipment.
For Video Testimonials: [Web Link]

Call to Action:
New customers can enjoy a [XX]% discount on their first service appointment. Schedule yours today at [Website Link].

Boilerplate:
[Your Shop's Name] has been serving the [Location] community for over [XX] years, offering an unparalleled level of service and customer care.

Contact Information:
Media Contact: [Name]
Phone: [Phone Number]
Email: [Email Address]
Address: [Physical Address]

###
Feel free to adapt this template to fit your shop's unique offerings. It's designed to cover all the bases, making sure you don't miss any crucial details that could get your story picked up by the media.
Press Release Sample for Auto Repair Shop
Ready to see how a press release looks when filled out? Below are two detailed press release samples designed for different types of auto repair businesses: an independent garage and a specialty shop focusing on vintage cars.
Press Release Example for an Independent Garage
If you're launching an independent garage, getting the word out is crucial. Here's a press release sample that announces the grand opening of an independent auto repair garage.
FOR IMMEDIATE RELEASE

Chicago Welcomes Jack's Auto Haven: Your New Go-To For 24/7 Auto Repair Solutions
Modern Diagnostic Equipment and Round-the-Clock Service Now at Your Fingertips in Downtown Chicago

Chicago, IL, October 15, 2023 – Jack's Auto Haven, an independent garage situated in the heart of Chicago, proudly announces its grand opening on November 1st, 2023. The facility offers round-the-clock emergency services and is equipped with modern diagnostic technology.

-Advanced Features: Jack's Auto Haven is not just another garage; it's a high-tech haven for cars, featuring the latest diagnostic equipment.
-Comprehensive Service: Whether you're in need of a simple tune-up, brake repairs, or complex engine work, our ASE-certified technicians have you covered.
-Special Opening Offers: To make our grand opening special, all services are available at a 20% discount for the entire month of November.

"Our goal is simple: to be the most reliable and efficient auto repair service in Chicago," said Jack Thompson, Founder and CEO.

Attached: Photos of our spacious, well-lit facility.
Video Walkthrough: Available on our website at JacksAutoHaven.com

Schedule your appointment in the first week of November and receive a complimentary vehicle safety inspection.

Jack's Auto Haven is an independently owned and operated garage aiming to redefine auto repair standards in the Chicago area.

Media Contact:
Emily Adams
312-555-0178
[email protected]

###
Press Release Example for Specialty Auto Repair Shop (Vintage Car)
Specializing in vintage cars? Then this press release sample, announcing the grand opening of a specialty auto repair shop, could be right up your alley.
FOR IMMEDIATE RELEASE

VintageCare Opens: San Francisco's Dream Destination for Vintage Car Repair
Certified Vintage Car Mechanics Offer Exclusive Services in San Francisco

San Francisco, CA, October 20, 2023 – VintageCare, the first-of-its-kind specialty auto repair shop exclusively for vintage cars, is thrilled to announce its grand opening on November 10th, 2023.

-Unbeatable Expertise: Our mechanics are not only ASE-certified, but they also hold special certifications in vintage car repair.
-Tailored Services: Whether your '67 Mustang needs an engine overhaul or your '55 Chevy requires rust removal, we offer specialized services you won't find elsewhere.
-Exclusive Membership: Join our VintageCare Club for perks like free annual vintage car inspections and priority booking.

"We're not just mechanics; we're curators of automotive history," said Sarah Kim, Founder and CEO.

Attached: Photos of a recently restored 1962 Ferrari 250 GTE.
Video Interview: Available on VintageCareSF.com

Bring in any car over 30 years old during our opening month and enjoy a 10% discount on all repair services.

VintageCare is San Francisco's first and only auto repair shop specializing exclusively in the care and restoration of vintage vehicles.

Media Contact
Kevin Lee
415-555-0126
[email protected]

###
Both samples include all the key elements and best practices covered in the previous sections. Now, you can easily adapt these to suit your own auto repair business, making it easier than ever to get your news out there.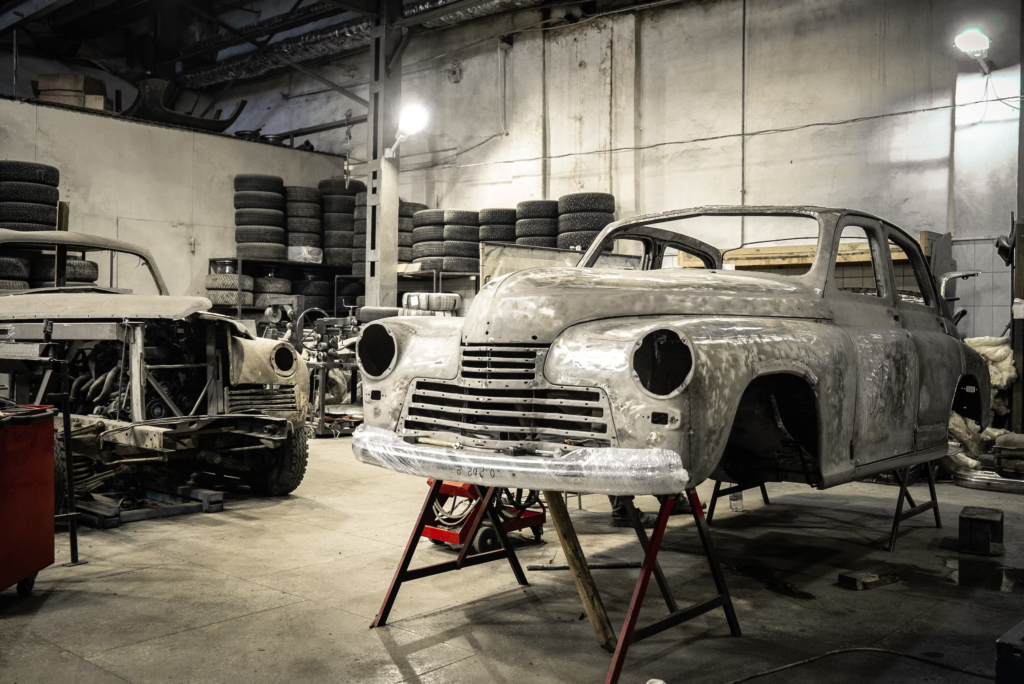 Distributing Your Auto Repair Shop Press Release
Having crafted the perfect press release for your auto repair shop, the next crucial step is getting it in front of the right eyes. This section delves into best practices for distribution, timing, and why a service like AmpiFire can significantly boost your efforts.
Best Practices for Sending Out Your Press Release
Target Relevant Media Outlets: Look for local newspapers, online blogs, and magazines focused on automotive topics or community news. Ensure that your press release reaches editors and journalists who cover these specific areas.
Utilize Email: Craft a short yet compelling email pitch to accompany your press release. Personalize each email when sending it to individual journalists.
Press Release Distribution Services: Websites like PRWeb or Business Wire can help automate the distribution process. However, using these services doesn't replace the value of personalized outreach.
The Importance of Timing and Follow-up
Timing Is Crucial: Aim to send your press release early in the week and avoid holidays. This strategy enhances its visibility, as journalists are more likely to pick up stories during weekdays.
Follow-Up: Don't hesitate to send a polite follow-up email after 48 to 72 hours. Confirm whether the journalist received the press release and if they're interested in covering your story.
Why AmpiFire Works to Distribute Your Press Release
Automated Distribution: AmpiFire's powerful automation capabilities mean that your press release can be distributed to multiple platforms almost instantly, increasing your reach exponentially.
Content Amplification: Besides distributing press releases, AmpiFire also allows for the amplification of other types of content like articles and blog posts, providing a more comprehensive marketing strategy for your auto repair shop.
By adopting these best practices and leveraging platforms like AmpiFire, you set the stage for optimal distribution and maximum impact for your auto repair shop's press release.
Your press release for auto repair shop should be shared with more people. 

Discover AmpiFire and get your press releases be seen on Google News, YouTube, SlideShare, Apple Podcasts and many more…

Click Here To Learn More
Frequently Asked Questions
How crucial is it to target relevant media outlets for the auto repair shop's press release?
Targeting relevant media outlets is non-negotiable. If your press release lands in the inbox of a food blogger, that's wasted effort right there. The goal is to hit local newspapers, online publications, and automotive journalists who will actually care about your news. It's all about getting the right eyes on your content. Pro: You're hitting an audience that's already interested. Con: It may take some time to build this targeted list.
Should I even bother with follow-up emails?
Absolutely, and let me be clear: follow-up emails aren't desperate; they're diligent. Journalists are swamped with emails daily, so a polite reminder can only work in your favor. But don't pester; one follow-up is generally enough.
Do I need to hire a professional to write my press release?
Not necessarily. If you've got a way with words and understand the basics, you can DIY. But if writing's not your thing, professional help can make a difference. This is your shop's reputation we're talking about.
How long should my press release be?
Keep it snappy but informative—ideally under 500 words. Longer than that and you risk losing your reader's interest. Short, sweet, and to the point wins the day.
Is AmpiFire really worth the investment?
Yes, AmpiFire is worth the investment because it can genuinely boost your distribution efforts. But let me keep it balanced here. It automates a lot of the heavy lifting but should complement, not replace, personalized outreach. Pro: Great for broad distribution and SEO enhancement. Con: Can get pricey for small businesses.