Do you want your digital marketing to generate bigger results?

Discover AmpiFire and get your content published on more sites, in more ways, than old-fashioned Press Releases. Get seen on Google News, YouTube, SlideShare, Apple Podcasts and many more…

Click Here To Learn More
Are you struggling to find new ways to promote your college or university online? Are you spending a fortune on facebook ads and pay-per-click programs but seeing zero return on your investment? Read on to find out how crafting an effective press release can give you the exposure you need to increase enrollments and expand the reach of your education programs.
A well-written press release provides invaluable currency for marketing in the digital age. While the format has been around since the inception of print media, the right press release is still as effective and relevant today as it ever was. It distills the essentials of your organization and the courses you wish to promote in one easily digestible, newsworthy format.
By using a tried and tested template for press releases, you could be enjoying blanket coverage on national news channels, and seeing your education center ranking at the top of organic Google searches.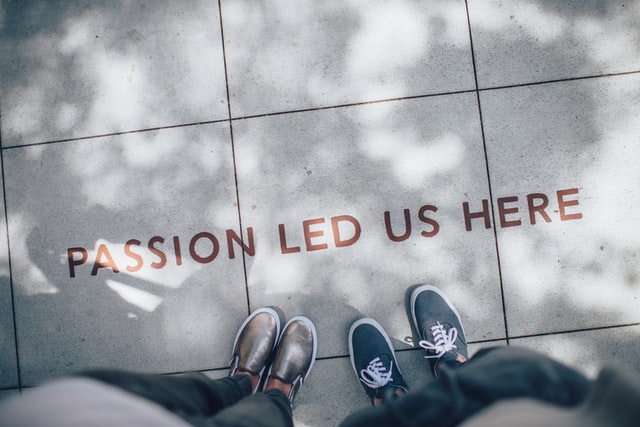 You may be an expert in the field of education but putting your message across to the market requires a different set of skills. A press release can show your business in a new light, reach new students and, using the right approach, turn your services into a marketable, engaging prospect.
With so much competition for custom, the right PR ensures you can rank highly in local directories, targets your products to locations of your choice and helps you build a sustainable future for your learning center.
Your Press Release should include the following information:
Catchy headline
Details about the
Details about your educational center: services offers, credentials, special offers.
Quote from principal, course leader or student ( Recommended)
Dateline: What's being launched and when
Company website URL Link
Relevant Image: Brand logo, graduate portraits or shots of the center, interior/exterior( Recommended)
Boilerplate: Contact and general center information
The secret is in the headline. Once you have crafted an attention-grabing headline, make sure you have tailored your press release to a specific audience, demographics, location or event; try to provide relevant information about your courses and educational offers in the body of the news announcement.
There's no need to stress when there's a template for that. But first, let's have a look of sample press release for an educational center.
– SAMPLE PRESS RELEASE –
Learn how to write an effective press release for your educational center with this free sample example. Use it to promote your own educatoinal institution online and don't let your potential students slip away.
MUD Expanded Its Applied Exercise Masters Program With New Sports Medicine Courses
Denver, CO, Release: July 7 202. For Immediate Release

Maxwell University Denver has announced the launch of a new exercise-physiology module within its Masters degree in Applied Exercise Science. The launch offers students a range of vocational skills, leading to eventual certification with the American College of Sports Medicine.

More details can be found here: https://maxwelluniversitydenver.com

The new concentration within the Master's program will begin in August 2021 and joins the pre-existing syllabus of Human Movement Science, Sports Performance Training, Sports Nutrition and
a module on Strength and Conditioning.

Exercise physiologists design and implement rehabilitation programs for injured patients. According to Collegegrad.com, around half of all working exercise physiologists in the U.S are self-employed with the other half mostly working for hospitals and healthcare providers. Employment prospects are predicted to rise in the coming years as hospitals focus resources on preventative care and exercise-based recovery.

Maxwell University Denver's Master of Science in Applied Exercise offers students an economical way to gain the qualifications they need for professional practice. The College Affordability Guide named Maxwell as the second most affordable exercise science program across the whole of the U.S.

Graduates of the university have gone onto successful careers in fields such as coaching, private practice, education, professional and collegiate sport.

The course can be accessed entirely online through the university's learning portal. In addition to the applied exercise science masters, the university also offer a range of bachelors degrees including kinesiology and sports leadership, as well as a doctoral program on health and human performance.

Maxwell University Denver is part of a nationwide network of colleges and universities. Over 6,000 students are currently enrolled in full time study at the education center. The university began life as as a Teachers' Seminary back in 1864.

A satisfied student says, "The online format allows me to continue expanding my business and professional goals while still pursuing a master's degree."

With addition of the exercise physiology concentration within their Master of Science program, Maxwell University affirm their reputation as providers of leading education and affordable vocational training for careers in the health and fitness sector.

For more information, please visit https://maxwelluniversitydenver.com.
– PRESS RELEASE TEMPLATE –
Are you looking for a free press release template to promote your educational centre? We've got you covered with this free template below.
[Headline Of The Press Release]
[City] [State] Release Date: ["For Immediate Release" or a concrete date]

[Summary Section: Briefly describe your announcement]

[Insert a quote from a person related to the news]

[Write an additional paragraph to provide more details about the announcement

try to respond to all relevant W-questions (where, what, why, when, who)]

[Insert another quote or another section with details about the organization]

[Include a call to action and an URL address where the reader can find more information]

[Boilerplate message about the organization insert the following information

Contact info:
Contact person:
Address:
Phone:
Email:]
As you can see, clarity and simplicity is key.
Using this formula you can create your own unique press releases for your educational center. Choose any product, course or relevant topic and get writing!
Do you want your digital marketing to generate bigger results?

Discover AmpiFire and get your content published on more sites, in more ways, than old-fashioned Press Releases. Get seen on Google News, YouTube, SlideShare, Apple Podcasts and many more…

Click Here To Learn More
Was this information useful? Let us know in the comments below.