In This Guide:
11 key elements of a press release for new clothing store.
1 customizable press release template for new clothing store announcement.
1 hypothetical press release sample to kickstart your writing.
6 ways to distribute your new clothing store press release.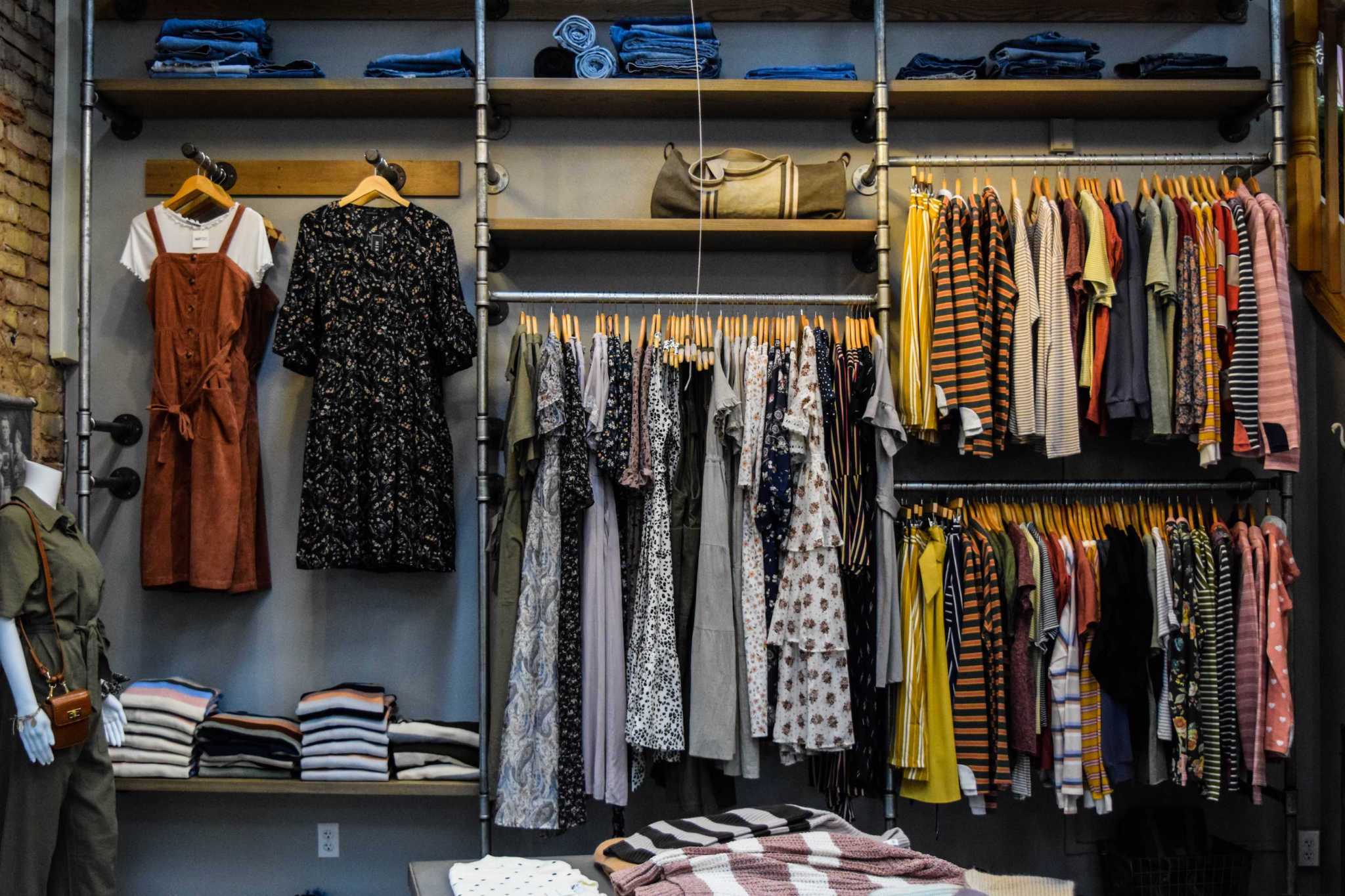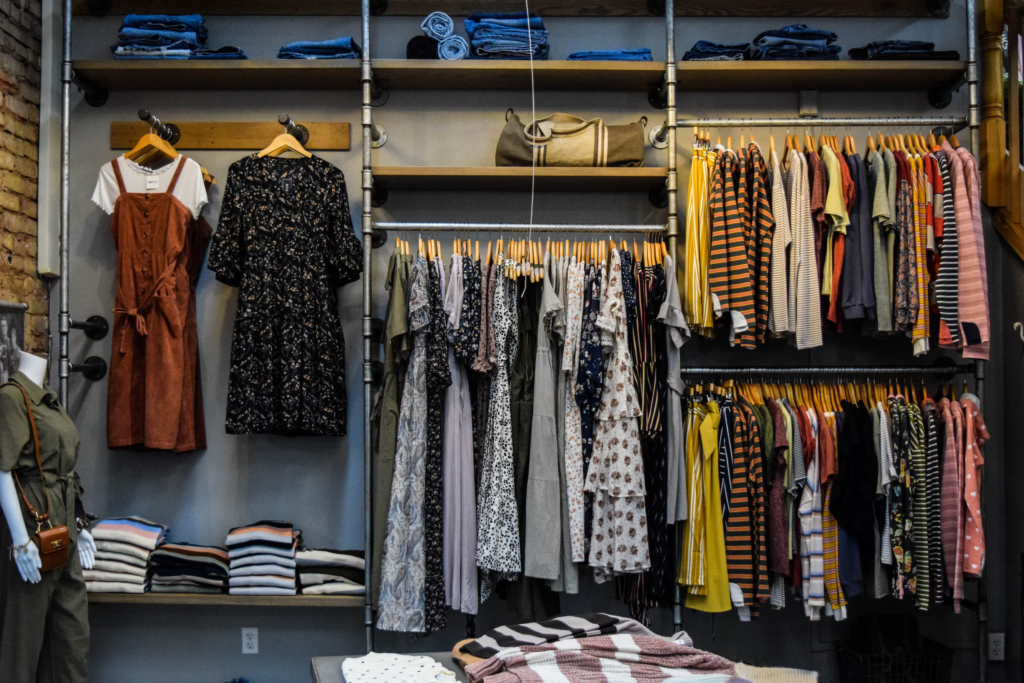 11 Key Elements Every Clothing Store Press Release Must Have
So, you're launching a new clothing store and you want to make waves in the market, right? To grab those headlines, you need to craft a press release that journalists can't ignore. Let's dissect the anatomy of a knockout press release, tailored for the apparel industry.
1. Opening Marks
Kick off with the universally recognized "FOR IMMEDIATE RELEASE." This line tells journalists that your news is ready to be shared as soon as they get their hands on it.

2. Headline
A headline should be a hard-hitting summary of your news. Make it intriguing yet straightforward. For a clothing store, something like "Revolutionary Streetwear Brand XYZ Unveils First Store in Downtown LA" would catch the eye.

3. Dateline
This contains the city where the press release is originating from and the date. It gives context and a timeline for your news. Example: "Los Angeles, CA – September 12, 2023."

4. Introduction
Your opening paragraph needs to answer the "5 Ws": Who, What, When, Where, and Why. This is your chance to hook the reader.

5. Body
Here, you expand on your news. Elaborate on what makes your clothing store different. Are you sourcing materials sustainably? Is your store experience revolutionary? Spill the beans but stay focused. Also share the details of the new clothing store. Mention the store's physical address, online platforms, types of clothing and fashion brands available, and any launch-day special offer, discount, or promotion or even events.

6. Photos and Logos
Visuals are key to helping your press release stand out. Incorporate high-res photos of your merchandise or even behind-the-scenes snapshots, as well as your brand logo.

7. Quotes
Include a quote from you, the founder, or a key team member. Make it passionate, something like, "Our clothing isn't just fabric; it's a statement."

8. Call to Action (CTA)
Besides providing information, you want readers to do something after reading. A simple "Visit our store on launch day for an exclusive 20% discount" will suffice.

9. Boilerplate
Think of this as the "About Us" section. Briefly describe your store's mission and vision. This is where you solidify your brand's identity.

10. Contact Information
Name, position, phone number, and email address should all be listed. Journalists might want to follow up for interviews or further details.

11. Closing Marks
End with "###" to signify that the press release has concluded. It's a universally accepted symbol that tells editors no further text follows.
Most importantly, remember to proofread. A single typo can erode the credibility you're working so hard to build. Nail these elements, and you're not just launching a store; you're launching a brand.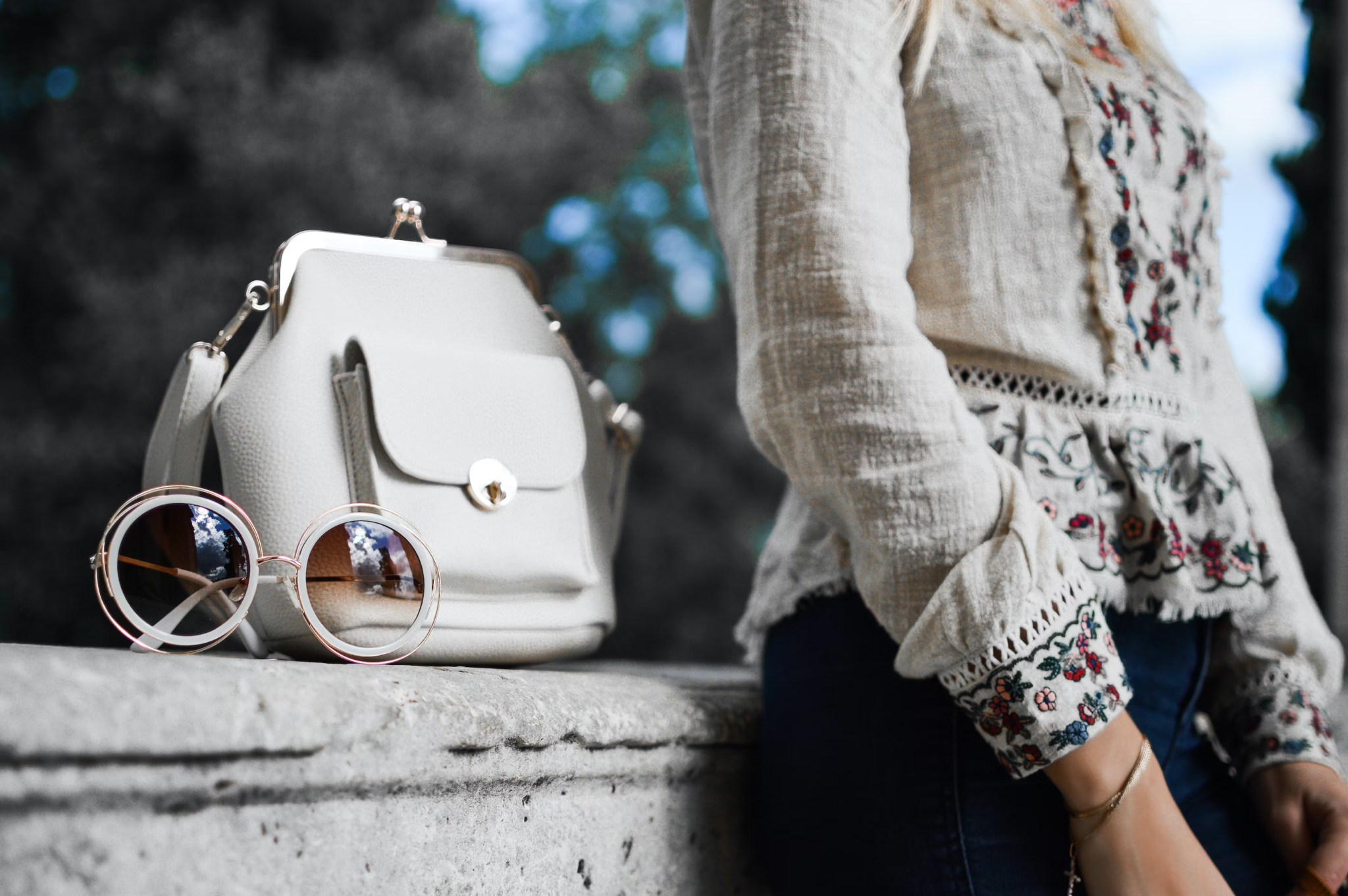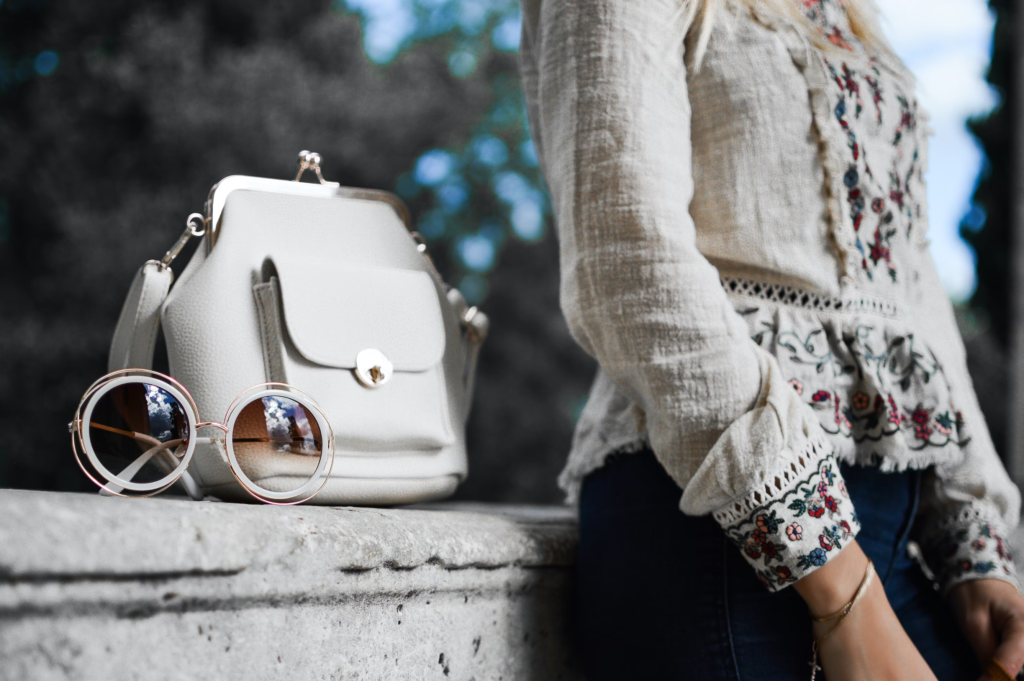 Press Release Template for New Clothing Store
So you've got all the key ingredients in mind for a top-tier press release. Now, let's channel that information into a template that's as ready-to-wear as your store's latest collection.
FOR IMMEDIATE RELEASE

Headline:
"[Catchy Summary of Your News, e.g., Pioneering Fashion Brand ABC Opens Flagship Store in Trendy NYC District]"

Dateline:
"[City, State] – [Current Date, e.g., New York, NY – September 12, 2023]"

Introduction:
"[Company Name], an upcoming [Brief Description of Your Store, e.g., sustainable streetwear brand], is excited to announce the grand opening of its first-ever store located at [Store Address] on [Opening Date]."

Body:
"[Expand on your news here]
Our new store aims to [What Makes Your Store Unique, e.g., revolutionize how consumers shop for sustainable fashion] with an array of [Types of Clothing You Offer, e.g., exclusive organic cotton tees and recycled denim jackets].

[Add more details of the new clothing store here]
The store, situated at [Exact Store Address], will officially open its doors on [Date]. Shoppers can expect [Special Launch Day Promotions, e.g., a 20% discount on all items and free style consultations] on the opening day."

Photos and Logos:
"[Attach High-Quality Photos and Your Store's Logo]"

Quotes:
"[Name, Position, e.g., Jane Doe, Founder], states, '[Insert Quote, e.g., At ABC, we believe fashion should be a force for good.]'"

Call to Action:
"For an exclusive [Your Offering, e.g., 15% discount], visit our new store on [Date] and be part of our [Event, e.g., grand opening celebration]."

Boilerplate:
"[Company Name] is a [Company Description, e.g., forward-thinking fashion brand with a focus on sustainability and inclusivity]. For more information, visit [Website]."

Contact Information:
-Name: [Your Name]
-Position: [Your Position]
-Phone: [Your Phone]
-Email: [Your Email]

###
Because each section is labeled, filling this in should be a breeze. Just replace the bracketed text with your own specifics. Voila, you're ready to start drumming up the buzz your new fashion haven deserves!
Press Release Sample for New Clothing Store
Alright, you've got your press release template for your new clothing store. Let's switch gears and look at a detailed example that fills in the blanks, so you can see how it all comes together.
FOR IMMEDIATE RELEASE

UrbanWear Co. Unveils Flagship Store in Downtown Los Angeles: A New Mecca for Sustainable Fashion

Los Angeles, CA – September 15, 2023 – UrbanWear Co., the trailblazer in eco-friendly urban fashion, is ecstatic to announce the grand opening of its flagship store at 123 Fashion Blvd, Downtown Los Angeles, on October 1, 2023.

Los Angeles fashionistas, listen up! UrbanWear Co. is bringing an unparalleled shopping experience that marries sustainability with style.

Strategically located at the heart of the fashion district, 123 Fashion Blvd, the store will throw open its doors at 10 AM on October 1. To kick off the grand opening, the first 50 customers will receive a complimentary eco-friendly tote bag, and all shoppers can enjoy a 20% discount throughout the day.

Photos showcasing the store's interior and a selection of featured products are attached. Our logo is also included in the media kit for use in publications.

Kelly Green, CEO of UrbanWear Co., shared her excitement: "We're not just selling clothes; we're promoting a lifestyle of sustainability and fashion-forward choices."

Don't miss out on this game-changing fashion experience. Visit UrbanWear Co.'s flagship store on October 1st for an exclusive 20% discount.

UrbanWear Co. is a Los Angeles-based fashion brand committed to sustainability and style. With a wide range of apparel, from activewear to formal attire, UrbanWear Co. makes it easy to look good and feel good about your choices. For more details, please visit www.urbanwearco.com.

Media Contact
Name: Kelly Green
Position: CEO
Phone: (555) 123-4567
Email: [email protected]

###
There you have it. Notice how this sample stays true to the template while injecting the brand's unique personality and specifics. Adapt this press release sample to your new clothing store, and you're already a step ahead in getting the word out effectively.
6 Ways to Distribute Your New Clothing Store Press Release
So you've nailed your press release and it's ready for the world to see. Next up? Distributing this masterpiece to places where it'll actually get read. Here are some top picks for getting the word out.
Mainstream Media Outlets
Why: Large audience, credibility boost.
How: Directly send your press release to editors and journalists of newspapers, TV stations, and magazines.
Tips: Follow their submission guidelines, usually found on the 'Contact Us' page of their website.
Social Media Channels
Why: Fast, easy, and interactive.
How: Post your press release on platforms like Facebook, Twitter, and Instagram.
Tips: Use relevant hashtags and schedule posts during peak hours for maximum visibility.
Fashion Blogs and Magazines
Why: Targeted audience, higher engagement.
How: Reach out to editors or use platforms that specialize in fashion or retail.
Tips: Make sure your press release aligns with the blog's target audience.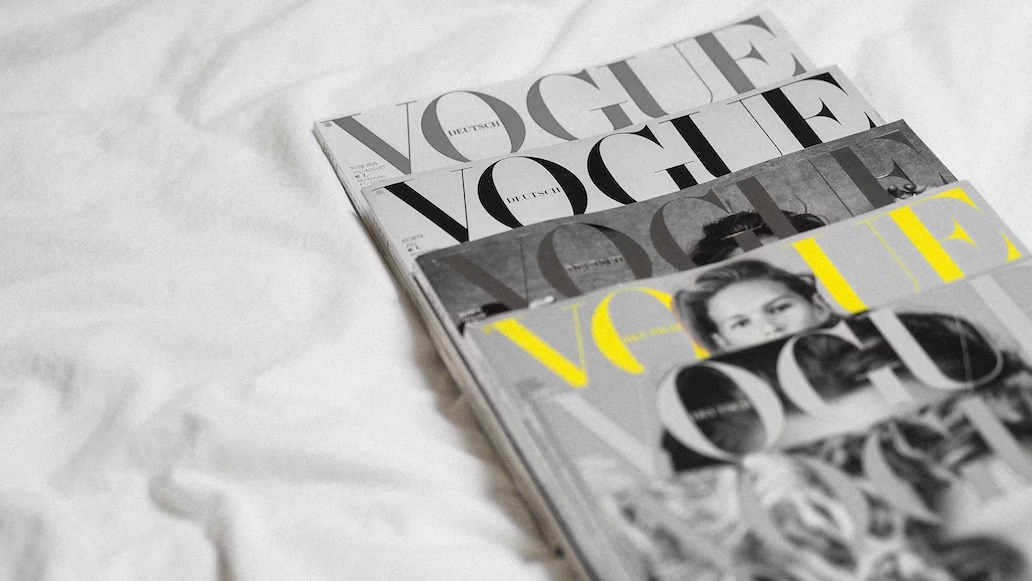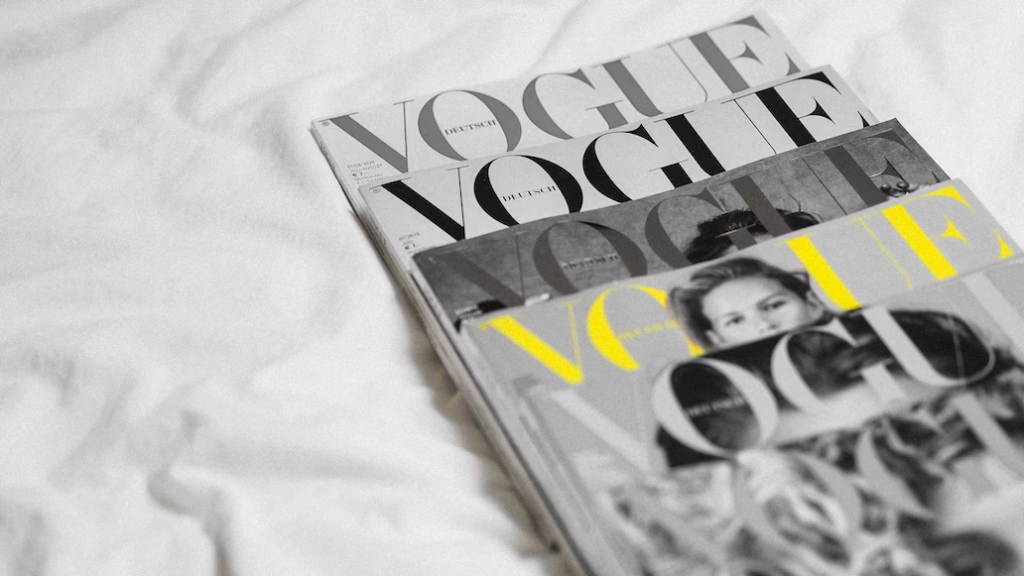 Writing a Winning Fashion Blog Press Release: Sample Template & Example
On a related read, check out how to write the perfect press release for a fashion blog that will drive online visibility and customer engagement.
Your Own Website
Why: SEO benefits and direct communication with customers.
How: Publish the press release as a blog post or create a dedicated 'Press' section.
Tips: Optimize the post with relevant keywords to improve search engine ranking.
Email Newsletters
Why: Direct and personal.
How: Send the press release to your email list.
Tips: Segment your list to target different customer groups with slightly adapted versions of the release.
AmpiFire: Automated Content Creation & Distribution Software
Why: Amplifies your reach across various platforms.
How: AmpiFire distributes your press release to multiple news sites, blogs, and social media channels all at once.
Tips: It's a paid service, so consider your budget. However, if you're looking for a broad and time-efficient distribution, it's worth the investment.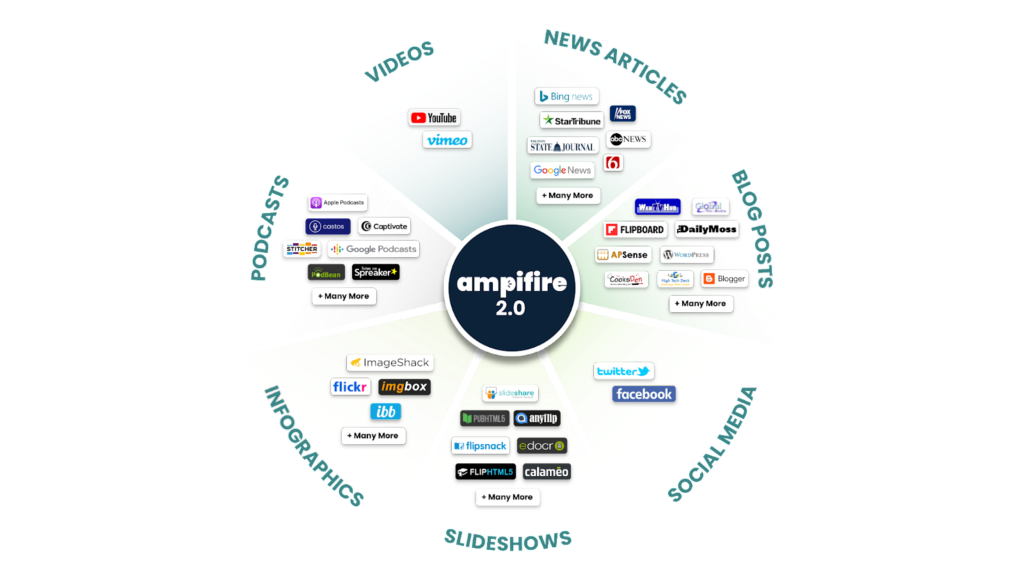 There you go. From mainstream media to specialized tools like AmpiFire, you've got options. Choose the methods that fit your brand and budget, and you're well on your way to press release stardom.
Your press release for new clothing store should be shared with more people.

Discover AmpiFire and get your press releases be seen on Google News, YouTube, SlideShare, Apple Podcasts and many more…

Click Here To Learn More
Frequently Asked Questions
How do i make my headline irresistible?
The trick to making your headline irresistible is to focus on the benefit your target audience will get. Say you're opening a clothing store specializing in sustainable fashion. Instead of a bland headline like "New Clothing Store Opens," try "Discover Fashion That Makes You Feel Good Inside and Out." People are drawn to what benefits them, and the latter headline ticks that box.
How can I nail the quotes section of my press release?
Nailing the quotes section isn't rocket science. You want something punchy and relevant. For instance, if your clothing store has a unique style, the quote should reflect that. Say something like, "Our styles aren't just fashion statements; they're revolutions in fabric." A quote like this immediately tells people what sets your store apart.
Are photos and logos a must-have?
Photos and logos aren't just fluff; they're essential. Humans are visual creatures. If you can, include high-quality, original photos, maybe even a behind-the-scenes look at your new clothing line. It gives your press release a personality and makes it stand out in a sea of text.
What's the best way to get my press release to the mainstream media?
Getting your press release to the mainstream media is all about relationships and timing. First, find the editors or journalists who cover your industry. Don't spam; tailor your emails to each recipient. And timing? Try to send it when there's a relevant news cycle, but avoid high-traffic times like Monday morning. Compared to using a distribution service, this approach takes more effort but can result in more personalized coverage.
What's the deal with AmpiFire? Is it really worth it?
AmpiFire is solid because it gets your press release out to various news sites, blogs, and social platforms all at once. But it's not a magic wand; you'll still need to put in the work to make your release awesome. In comparison to other platforms, it's more about broad reach than deep connections. So, if your goal is sheer visibility, then yes, it's worth the investment.