Do you want your digital marketing to generate bigger results?

Discover AmpiFire and get your content published on more sites, in more ways, than old-fashioned Press Releases. Get seen on Google News, YouTube, SlideShare, Apple Podcasts and many more…

Click Here To Learn More
One of the most effective ways to spread the word and attract the attention of potential attendees is via online
Few industries are as fulfilling — and challenging — as the catering industry. Oftentimes, profit margins are razor-thin, leaving owners with precious few dollars left to spare on marketing. Luckily, press releases are an effective but surprisingly affordable way to generate buzz about your business. 
Because of their very nature, press releases are perceived by the public as important and trustworthy. A big part of this is because they are featured on respected communication channels such as news outlets. In short, promoting yourself is great; having others promote you, however, is priceless.
The authenticity and credibility that press releases lend can go a long way towards establishing your catering business' brand. This is especially true if you are a small caterer looking to make your mark on the industry.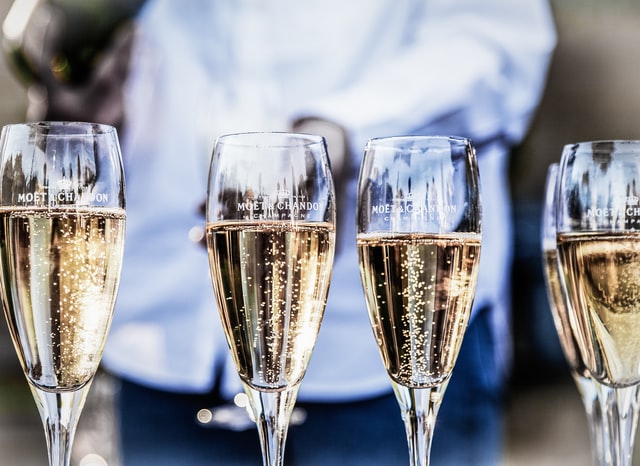 You can promote any number of things via press releases, too: the kind of events you cater, the cuisine you specialize in, any promotional offers you might have, etc.
You can even discuss developments within your own company, such as the opening of a new location, relocation, the hiring of a new chef, or the landing of an especially prominent client.
Of course, you're an expert at whipping up delectable meals, not promotional writeups. That said, press releases are surprisingly easy to prepare — and once you know how to, they will be a regular part of your marketing arsenal.
To help you get started, check out this template and sample press release we've prepared.
Your Press Release should include the following information:
Catchy headline
Details about your catering business

Name
Location
What are you announcing/launching?
Further details about your announcement and services
Special offers or promos

Quote from you or a satisfied client
Relevant image: your catering company's logo, your portrait, photo of your team/kitchen, etc.
Business website URL
Release date
Dateline
Boilerplate (about your business, experience, or achievements)
Contact information (contact person, address, and phone)
– SAMPLE PRESS RELEASE –
The list will be easier to understand and appreciate if we apply it. Hence, we've created a sample press release below. For this exercise, let us assume that you are announcing the launch of your catering service for weddings:
Norfolk, VA Caterer Launches Wedding Reception Menu Creation And Food Service
Norfolk, VA , Release: August 7, 2020. For Immediate Release

Norfolk, Virginia caterer Prestige Caterers launched a new wedding banquet menu and event planning services. The business provides a wide range of catering services for different social and corporate events.

More information is available at https://prestigecaterers.com.

The newly launched offering provides soon-to-be-wed couples with full-service events and catering packages. A wedding may be one of the most stressful events to plan, what with all the things that need to be checked off like venue, food, décor, logistics, etc. Wanting to take some load off the couple's shoulders, Prestige Caterers has launched its wedding catering and events package.

Headed by owner Jane Valmadre, Prestige Caterers started out as a simple lunch delivery service that gained popularity very quickly. With customers appreciating her food and level of service, Valmadre grew her business to include catering social events, corporate functions, and now, expanding to wedding catering and planning.

The catering company's wedding packages are designed to create simple, beautiful, and stress-free celebrations so that the couple can focus on enjoying their day.

There are three catering packages to choose from: Simple, Select, and Southern. The simple menu package includes usual crowd-pleasers such as petite finger sandwiches, roast beef, pasta dishes, and fruit plates. The select package offers a more sophisticated menu with apple cinnamon pork loin, oven-roasted potatoes, chicken pasta alfredo, and garden rice. The southern menu features all-time favorites such as deviled eggs, BBQ sliders, and shrimp and grits. Carving stations, taco bars, and salad bars may also be added for an additional fee.

Besides providing excellent menu choices, Valmadre and her team of experienced planners also take care of styling the catering table and banquet set-up, making sure that the food is appetizingly presented.

According to a spokesperson from Prestige Caterers: "Our passion is service. We complement our food by offering the ultimate in a wide range of services and cuisines. Meeting the needs of corporate meetings, trade shows, galas, fundraisers, parties, and more!"

More information about Prestige Caterers and its services are available over the phone at +1-901-730-1817 or by visiting https://prestigecaterers.com
– PRESS RELEASE TEMPLATE –
The great thing about the template below is its flexibility, meaning you can adapt it depending on the announcement you want to publicize. What's important is to include the vital details that your catering business must share with the public.
[Headline Of The Press Release]
[City] [State] Release Date: ["For Immediate Release" or a concrete date]

[Summary Section: Briefly describe your announcement]

[Insert a quote from the owner, manager, a person related to the news]

[Write an additional paragraph to provide more details about the announcement

try to respond to all relevant W-questions (where, what, why, when, who)]

[Insert another quote or another section with details about the company]

[Include a call to action and an URL address where the reader can find more information]

[Boilerplate message about the business: insert the following information

Contact info:
Contact person:
Address:
Phone:
Email:]
In such a cutthroat industry as catering, it's comforting to know that press releases provide an effective and cost-efficient way to market your business. Give it a try and see your client bookings grow before your very eyes!
Do you want your digital marketing to generate bigger results?

Discover AmpiFire and get your content published on more sites, in more ways, than old-fashioned Press Releases. Get seen on Google News, YouTube, SlideShare, Apple Podcasts and many more…

Click Here To Learn More
Was this information useful? Let us know in the comments below.