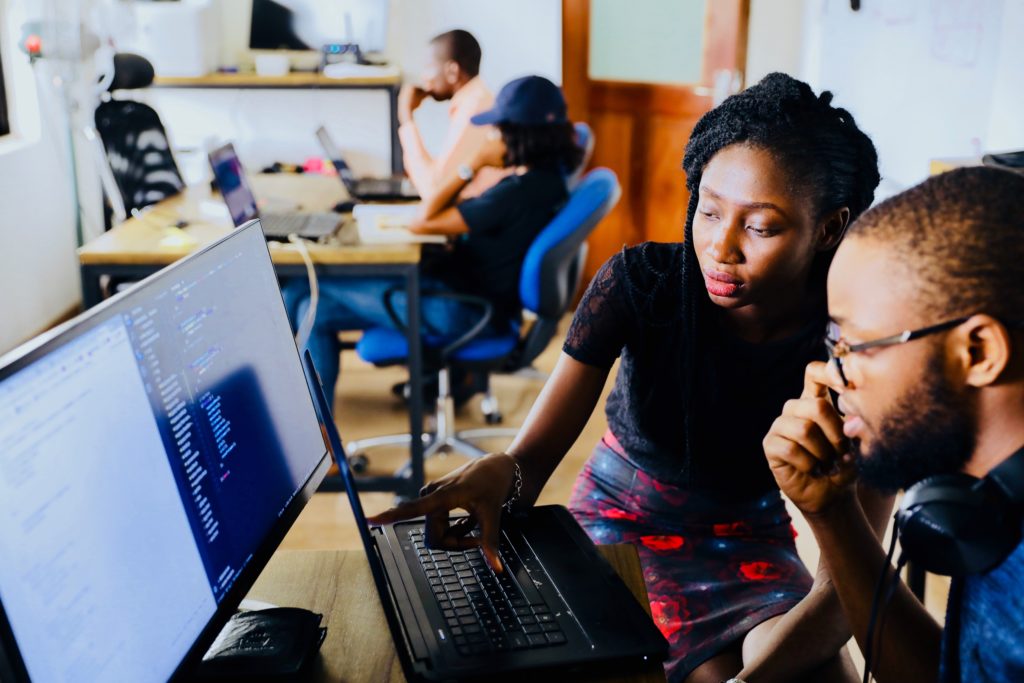 Forbes Press Release vs. Submitting a News Story Tip
Forbes isn't just a name; it's a brand synonymous with prestige in the business and financial world. The audience profile of Forbes primarily consists of professionals, entrepreneurs, and corporate decision-makers, keen on gaining insights into the business realm. Most importantly, their content isn't merely absorbed by passive readers; it's acted upon by industry leaders and influencers. Thus, if you're aiming to target such an elite audience, understanding the intricacies of getting featured on Forbes is paramount.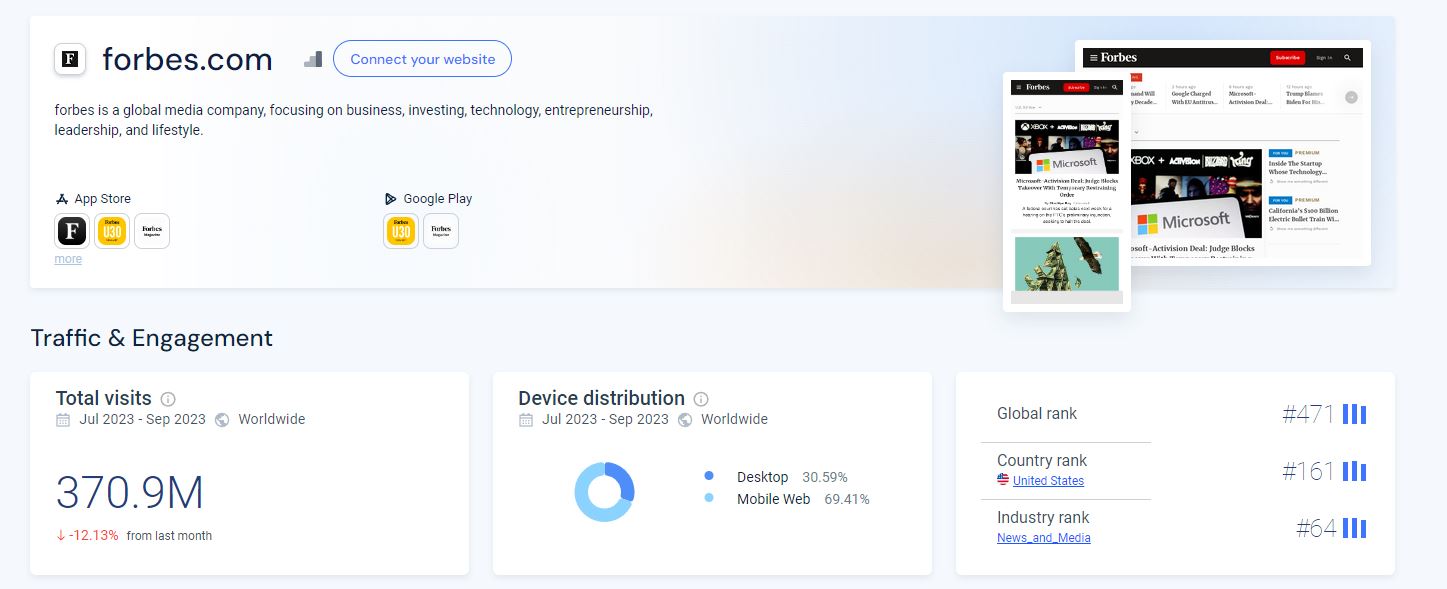 Press Release Direct Submission vs. News Tip to a Journalist
Diving deeper into the art of making it to Forbes, there are two primary routes: direct press release submission and offering a news story tip to journalists.
Direct Press Release Submission: This method is akin to setting a stage for your brand or product, tailored exactly to your preferences. By opting for a direct submission, you're presenting your news, brand story, or product launch, dressed in your brand's unique voice. This route offers a more controlled narrative, ensuring that your story is conveyed in its intended light. It's perfect for brands and businesses that have a clear vision of what they wish to communicate and how they envision it.
News Story Tip to a Journalist: This, on the other hand, is a more organic approach. By pitching a news tip, you're hinting at a potential story, leaving it in the hands of Forbes' seasoned journalists to carve out the narrative. Think of this as presenting raw, uncut gemstones to a craftsman, and allowing them to shape it. Here, the journalist plays a pivotal role in determining the story's angle, tone, and presentation. While this might sound less controlled, the authenticity and journalistic touch can add significant credibility to your news.
So, which route should you opt for? If you're confident about your storytelling prowess and wish to present your news in a specific tone and style, direct submissions are the way to go. But, if you believe that the journalistic flair of Forbes can amplify the essence of your story, pitching it as a news tip is a worthy avenue. Remember, regardless of the route you choose, the key lies in presenting valuable, authentic, and newsworthy content.
How to Contact Forbes to Feature Your Story
It's essential to remember that while having contact information is a good start, how you leverage it is what truly counts. Forbes isn't just another platform; it's an opportunity. Approach it with respect, diligence, and, most importantly, authenticity.
Contact Information for Forbes
Here is a partial list of journalists that work at Forbes. Before reaching out, it's critical to determine the best point of first contact.
Additionally, you can reach out to Forbes directly through the following email addresses:
For journalists working on a story about Forbes or to request an interview with a Forbes spokesperson, you can reach them at [email protected].
If you have a completed article or opinion piece that you would like to submit, you can use [email protected].
Finally, you can contact Forbes through their Contact Form here.
Do's and Don'ts of Contacting Forbes
Having clarity on the approach is vital. So, here's a concise breakdown:
Do's:
Be Clear & Concise: Forbes journalists are swamped with pitches. Make yours stand out by getting to the point swiftly.
Research Your Journalist: Target a journalist who covers stories in your niche. Personalize your pitch to them.
Proofread: Simple errors can decrease your credibility. Make sure your pitch is immaculate.
Don'ts:
Avoid Being Pushy: While following up is okay, being overly aggressive can land your email in the 'ignore' list.
Don't Overpromise: Ensure that whatever you're presenting is factual and can be substantiated.
Avoid Generic Templates: Customizing your approach showcases effort and genuine interest.
Getting noticed by a behemoth like Forbes doesn't merely hinge on having a great story; it's also about presenting it impeccably. The first step in this journey is to introduce yourself in a manner that's concise, professional, and compelling.
How to Submit a Press Release & Publish Directly on Forbes
Submitting a press release on Forbes, CNBC, or Reuters can be a game-changer for your business. Let's delve into the specifics of how this can be achieved.
Submitting a Press Release on Forbes
Locate the Submission Page: Begin by navigating to Forbes' official website. Seek out their press release submission or contributors' page. This will be your starting point.
Craft Your Press Release: Before you hit the submit button, ensure your content is tailored for Forbes' audience. It should be relevant, newsworthy, and professionally written.
Adhere to Guidelines: Like all premier platforms, Forbes has specific guidelines for press release submissions. Familiarize yourself with these rules, and make sure your content aligns. This not only includes word count and format but also content originality and relevance.
Pitch It Right: Your press release is more than just information; it's a story. Frame it in a way that's compelling to Forbes' editorial team.
Review and Submit: Before submission, review your content for any grammatical errors or inconsistencies. Once confident, proceed to submit.
Leverage AmpiFire for Streamlined Distribution
While manually submitting a press release is a feasible route, platforms like AmpiFire can make the process more efficient. AmpiFire assists in amplifying your content's reach, ensuring it gets the visibility it deserves—not only on Forbes but across multiple platforms. Using such a platform can significantly enhance the chances of your press release making a significant impact. To learn more about AmpiFire, click here.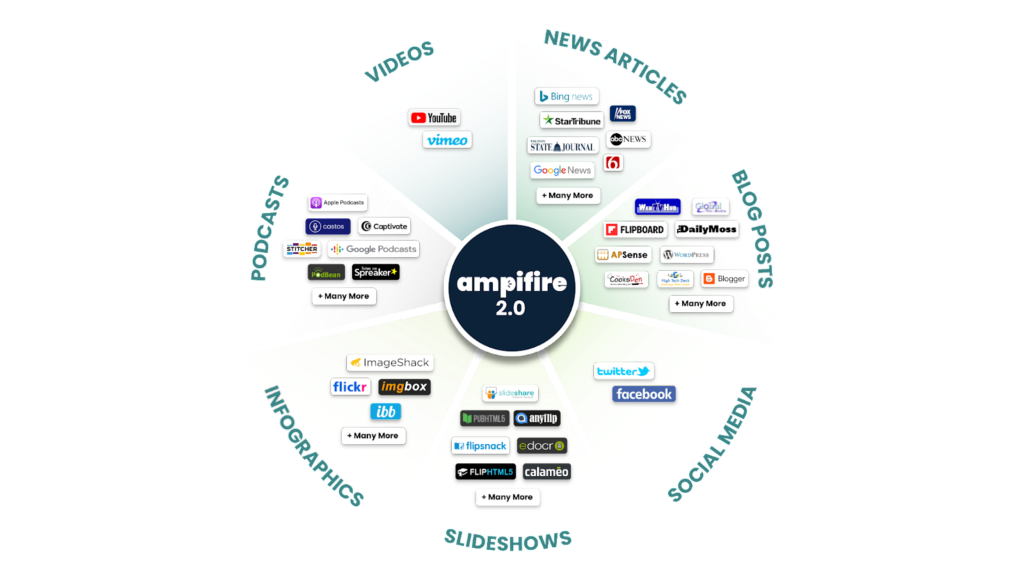 In essence, the combination of well-crafted content and a platform like Forbes can propel your business into new realms of recognition and credibility. It's an opportunity not to be missed.
How to Get a Backlink from Forbes
At its core, a backlink is a hyperlink from one website pointing to another. Imagine it as a vote of confidence in the online world—a sign that the content you've produced is valuable, credible, and worth referencing. Most importantly, a backlink, especially from a reputable site like Forbes, can significantly boost your website's SEO, driving more traffic and potentially increasing sales.
The Path to a Forbes Backlink
Securing a backlink from Forbes isn't a walk in the park, but with the right approach, it's achievable:
Quality Content is Key:

Forbes links to sources that add value and depth to their articles. Therefore, your content should be high-quality, unique, and relevant.

Build Relationships with Contributors:

Many Forbes articles are written by contributors, independent writers who cover specific niches. Engaging with these contributors, understanding their needs, and offering them valuable insights can pave the way for a mention—and a backlink.

Be a Reliable Source:

Journalists and writers are always on the lookout for experts. Position yourself as a thought leader in your industry. When a Forbes writer needs a quote or insight related to your niche, you want to be the go-to person they think of.

Use Data Effectively:

Writers love data. If you can provide original research, statistics, or infographics that are both compelling and relevant, you increase your chances of being referenced.

Engage on Social Media:

Share and comment on Forbes articles related to your industry. Constructive engagement can put you on the radar of authors and editors.
Remember, a backlink from Forbes isn't just about SEO—it's a badge of honor, signifying that your content and insights are valuable and authoritative. The journey might be challenging, but the rewards are well worth the effort.
Use AmpiFire to Publish to Forbes
AmpiFire is a powerful content amplification platform designed to help individuals and businesses gain visibility across various high-traffic digital channels. The platform is renowned for its ability to help users publish directly to a range of influential sites. Currently, AmpiFire does not publish directly to Forbes, but it can still help your business grow.
Gaining an Edge with AmpiFire Premium
One of AmpiFire's standout features is its premium service, which facilitates content distribution to top-tier platforms. By leveraging this premium service, users can:
Gain Direct Access:

The platform has established partnerships and collaborations with many influential sites, including Forbes. Therefore, AmpiFire users benefit from this direct channel of access, bypassing many of the traditional gatekeeping obstacles.

Optimize Content for Publication:

AmpiFire not only amplifies content but can also provide guidance on tailoring it to meet Forbes' stringent standards, increasing the likelihood of acceptance.

Maximize Visibility:

Publishing on Forbes through AmpiFire ensures your content reaches a vast audience, enhancing brand visibility and credibility.
For businesses and individuals seeking to elevate their brand, leveraging AmpiFire's premium service can be a game-changer. Gaining a spot on Forbes is no small feat, and AmpiFire's direct channel to this esteemed platform offers a golden opportunity.
You press release should be seen by more people.

Discover AmpiFire and get your press releases seen on Google News, YouTube, SlideShare, Apple Podcasts and many more…

Click Here To Learn More
Looking to elevate your brand's prestige and reach? Consider pitching your story or press release to Forbes or leveraging platforms like AmpiFire for a more streamlined experience. So, where do you see the most value: in the reach of platforms like Forbes or the accessibility of platforms like Medium?
Frequently Asked Questions
Why Should I Choose Forbes Over Other Publishing Platforms?
The reason to opt for Forbes over other publishing platforms is its immense reach and credibility. Boasting an audience of millions, Forbes stands out as one of the most reputable business news sources globally. However, while platforms like Business Insider and Wall Street Journal also offer vast audiences, Forbes' unique blend of industry analysis, leadership insights, and entrepreneur stories offers unmatched brand enhancement.
What's the Real Difference Between a Press Release and a News Story Tip?
The key distinction between a press release and a news story tip is their purpose. A press release aims to announce significant business events or achievements, whereas a news story tip is more about suggesting a potentially newsworthy story idea to journalists. Unlike platforms such as PRWeb that focus solely on press releases, Forbes offers a platform for both, giving you versatile avenues for brand promotion.
How Can I Guarantee My Story Will Be Featured on Forbes?
While no platform can guarantee your story's acceptance, professionally introducing yourself and ensuring your content aligns with Forbes' standards will significantly increase the likelihood. In comparison, platforms like Medium allow self-publishing, but Forbes' selective process ensures higher content quality and readership trust.
Are There Any Downfalls to Submitting a Press Release on Forbes?
The benefits of submitting a press release on Forbes, such as increased visibility and credibility, are undeniable. However, there's always the risk of rejection, given Forbes' high content standards. On the flip side, platforms like PR Newswire might have a broader acceptance rate but may not provide the same level of prestige and reach as Forbes.
Why Should I Care About Backlinks, Especially from Forbes?
Backlinks, especially from esteemed sites like Forbes, are essential for improving your website's SEO. A backlink from Forbes not only drives direct traffic but also significantly enhances your site's authority in search engines. While backlinks from other sites like Entrepreneur or Inc. are beneficial, Forbes' esteemed reputation often weighs heavier in terms of SEO value.
How Does AmpiFire Compare to Other Content Amplification Platforms?
AmpiFire's unique selling point is its ability to provide direct access to top-tier platforms like Forbes. While there are other content amplification platforms, such as Outbrain, that increase content visibility, AmpiFire's premium service uniquely positions itself by offering both amplification and direct publishing to elite platforms.
Why Should I Opt for AmpiFire's Premium Service?
Choosing AmpiFire's premium service provides unparalleled access to top-tier platforms like Business Insider, along with priority handling and dedicated support. While standard services might offer content distribution, the premium tier ensures quicker publishing and support that outshines competitors like Content Amplify.
Can AmpiFire Assure My Content Gets Published on Forbes?
No, AmpiFire doesn't submit press release on your behalf to Forbes. It's crucial to understand that while AmpiFire enhances chances, no platform can guarantee publishing, setting it apart from platforms like PR Distribution, which has a broader, less selective reach.
What's the Most Effective Way to Secure a Backlink from Forbes?
Securing a backlink from Forbes requires content of exceptional quality, relevance, and a strong pitch. Collaborating with Forbes contributors or offering exclusive insights can also enhance chances. While other sites like HuffPost might be easier to secure backlinks from, the value derived from a Forbes backlink is unparalleled.
Is It Worth The Effort to Get Published on Forbes?
Absolutely! Being published on Forbes not only boosts brand visibility and credibility but also sets you apart in your industry. While there are other platforms like The New York Times or CNN that offer vast audiences, the business-focused readership of Forbes provides targeted and valuable exposure.