In This Guide:
12 important components to a press release for a vitamins and supplements.
1 ready-to-customize press release template for new vitamins and supplements announcement.
2 hypothetical press release samples to kickstart the writing process.
Techniques to ensure your press release is distributed correctly.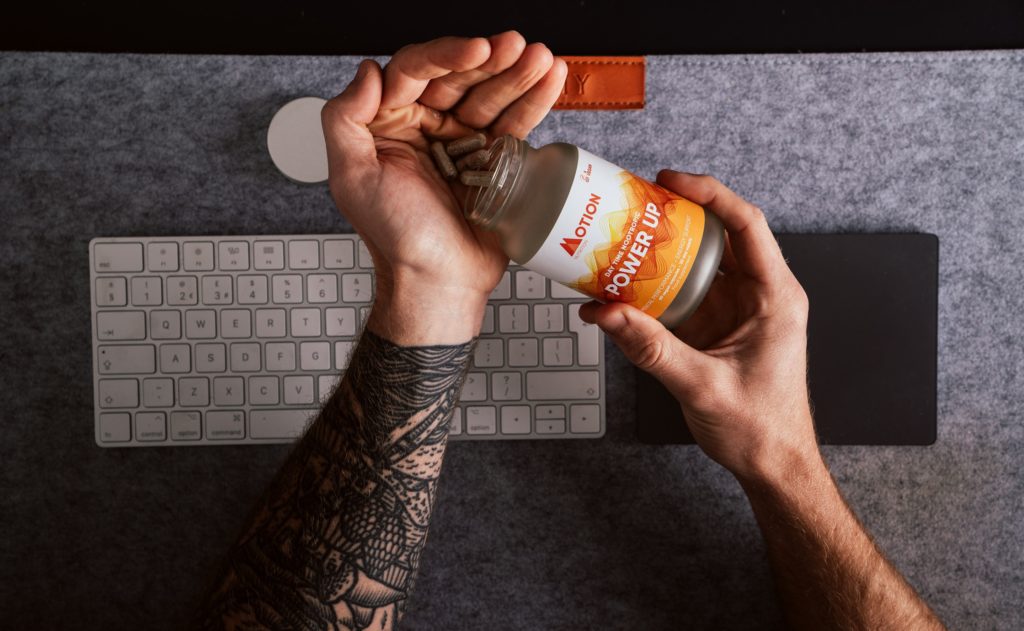 12 Elements of a Successful Press Release for a Vitamins and Supplements
Creating a compelling and effective press release for your business involves integrating several key components seamlessly. Here's how to navigate through each part:
1. Opening Marks
Before anything, you need to inform the media that your press release is ready for immediate publication, so always start with "FOR IMMEDIATE RELEASE".

2. Headline
The headline is crucial; it's the first thing your audience sees. It needs to be captivating and concise, summarizing the unique essence of your vitamins and supplements or new store. It's vital to ignite curiosity and draw readers in, without overloading them with information.

3. Sub-heading
A sub-heading works hand in hand with the headline to maintain the reader's engagement. It should provide a bit more detail about your product or store's offerings and uniqueness, compelling readers to continue onto the main content.

4. Dateline
This is where you provide the release date and location of your announcement. It provides context and relevance to your audience about your store's launch or new offerings.

5. Introductory Paragraph
This is where you provide a succinct summary of your new product's essence. It should hook the readers in the first few sentences, prompting them to read further. If you're opening a new vitamins and supplements store, provide a snapshot of what your store offers, why it stands out, and what value it brings to customers.

6. Body
This is the meat of your release where the details of your business shine. Employ language that is simple yet evocative, ensuring content is structured and clear. You want to explain, but not be overly wordy. Highlight any unique products or services that set your store apart from the competition. Most importantly, remember to focus on benefits, not just features.

7. Multimedia Elements
Incorporating images and videos is essential to promote your product or store effectively. Visuals break the monotony of text and give life to your offerings, making your press release more engaging and shareable.

8. Quotes & Testimonials
Integrating quotes from satisfied customers or experts in the field can bolster your credibility and connect emotionally with your readers. Quotes provide different perspectives and reinforce the value of your products and services.

9. Call to Action (CTA)
Your Call to Action should guide the reader on what to do next. Whether it's visiting your store or availing a special deal or promotion, be clear but not too demanding. Encourage further interaction without imposing.

10. Boilerplate
A brief section that provides background and adds a personal touch. Keep it concise, focusing on your mission, vision, and the value you want to bring to your customers.

11. Contact Information
Ensure you provide clear and accurate contact details, including email, phone number, and physical address, to facilitate easy communication for any inquiries or additional information.

12. Closing Marks
Close your press release with "###". It signifies the end of your release and lets the journalists know they've received the complete story.
These components, when executed correctly and cohesively, create a powerful narrative that not only informs but also entices your audience, potentially converting them into loyal customers for your vitamins and supplements.
Looking for a press release sample for medicine instead? Take a look at our guide here.
Press Release Template for New Vitamins and Supplements
Crafting a structured and compelling template is paramount for any press release, especially for a new vitamins and supplements or a new vitamin store. Here's a tailored template that you can easily adapt by plugging in your specific details:
FOR IMMEDIATE RELEASE

Headline:
Exciting Launch of [Your Store Name]: Revolutionizing Health with Top-notch Vitamins & Supplements!

Sub-heading:
Discover Wellness: Offering [Unique Selling Proposition, e.g. Organic, Custom-Formulated] Products for a Healthier, Balanced Life!

Dateline:
[City], [Date]

Introductory Paragraph:
We are elated to announce the grand opening of [Your Store Name], your new go-to destination for premium vitamins and supplements. Our store, located at [Location], is committed to [Brief Description of Commitment, e.g. providing high-quality, scientifically-backed nutritional products to support overall well-being].

Body:
[Your Store Name] specializes in [Brief Description of Products, e.g. organic, non-GMO supplements] to cater to various health needs and lifestyles. We offer:
-[Product 1], to [Benefit 1, e.g. support immune health]
-[Product 2], for [Benefit 2, e.g. enhanced energy levels]
-[Product 3], designed to [Benefit 3, e.g. improve digestive health]

We pride ourselves on [Other Unique Selling Points, e.g. personalized customer service, knowledgeable staff, extensive product range]. Our mission is to empower individuals to take control of their health and well-being through informed choices.

Multimedia Elements:
[Insert high-quality image or video link of your store/products here]

Quotes & Testimonials:
"[Insert a quote from a satisfied customer or an expert in the field highlighting the value and reliability of your products]" – [Name], [Title/Position]

Call to Action:
Explore our diverse range of products and kickstart your journey to optimal health! Visit us at [Store Address] or shop online at [Website]. For a limited time, enjoy [Special Promotion, e.g. 10% off your first purchase] with code WELCOME10.

Boilerplate:
[Your Store Name] was founded with a vision to [Brief Description of Vision, e.g. make premium-quality, natural health products accessible to the community]. Located at [Address], we are driven by [Core Values, e.g. integrity, innovation, customer-centricity] and are devoted to promoting wellness and vitality through our extensive product line. For more information, visit [Website].

Contact Information:
[Name]
[Phone Number]
[Email]
[Website]

###
By using this template, you're well on your way to creating an impactful announcement, spotlighting your new vitamins and supplements store effectively. Make sure to customize each section accurately to reflect your store's unique attributes and offerings.
Press Release Sample for New Vitamins and Supplements
To demonstrate how to effectively use the aforementioned template, below are two detailed samples of a press release. One covers the opening of a hypothetical store, while the other is for the release of a new vitamin or supplement product.
Press Release Sample for a New Vitamins and Supplements Store
In this example, we look into the hypothetical grand opening of a new vitamins and supplements store, "Vitality Boost." This serves as an illustrative example to show how your finalized press release might look after customizing the template with your unique store details and offerings.
FOR IMMEDIATE RELEASE

Vitality Boost Opens Doors: Elevating Health with Exceptional Vitamins & Supplements!
Unlock Your Best Self: Innovative, Scientifically-Backed Products for Comprehensive Well-being!

New York, NY – October 1, 2023 – We are thrilled to announce the grand opening of Vitality Boost, the latest destination for top-quality vitamins and supplements. Strategically located at 123 Wellness St., our store is dedicated to providing products that are meticulously crafted to support and enhance overall health and vitality.

Vitality Boost specializes in a diverse range of organic, non-GMO supplements, and vitamins to meet the distinct needs of every individual. Our offerings include:

–Immune Shield, to bolster immune system defenses.
–Energy Elevate, for sustainable, natural energy throughout the day.
–Digestive Harmony, designed to optimize gut health.

Our commitment is to quality and authenticity, ensuring that each product is scientifically validated. We aim to empower our customers to live healthier, more balanced lives by providing education, personalized service, and premium products focusing on optimal wellness.

[Insert link to high-resolution image or video of Vitality Boost store or products]

"Our mission at Vitality Boost is to be a beacon of health in the community. We believe in the transformative power of our products to improve lives and well-being," says Jane Doe, Founder and CEO of Vitality Boost.

Discover the difference of premium-quality supplements and vitamins at Vitality Boost! Visit our store at 123 Wellness St., New York, NY, or explore our product range online at www.vitalityboost.com. Enjoy an exclusive 15% off your first purchase with code NEWVITALITY.

Vitality Boost, located in the heart of New York, NY, was established with the aspiration to offer premium, scientifically-backed vitamins and supplements. With a focus on integrity and customer well-being, we strive to be a trusted health partner in our community, providing products that are synonymous with vitality and wellness. For further details, please visit www.vitalityboost.com.

Media Contact:
Jane Doe, Founder and CEO, Vitality Boost
(123)456-7890
[email protected]
www.vitalityboost.com

###
This sample provides a practical reference, demonstrating how your information should be organized and presented in your actual press release, to efficiently communicate the opening of your vitamins and supplements store.
Press Release Sample for a New Vitamin and Supplement Product
When launching a new vitamin or supplement product, a well-drafted press release can make all the difference. Below is a refined sample illustrating how to compose an impactful press release for a new vitamin and supplement product, ensuring all vital components are included for maximum impact.
FOR IMMEDIATE RELEASE

VitalHealth Solutions Unveils ImmuneBoost Plus: A Revolutionary Approach to Immune Health and Vitality!
Experience amplified vitality and wellness with the newest blend of Vitamin C, Zinc, and Elderberry!

Boston, September 22, 2023 – VitalHealth Solutions, an industry leader in health and wellness, is thrilled to introduce its latest breakthrough, ImmuneBoost Plus, a revolutionary supplement aimed at enhancing immune health and overall vitality.

In our steadfast commitment to promoting wellness and improving lives, we are proud to present ImmuneBoost Plus, meticulously formulated with a potent blend of Vitamin C, Zinc, and Elderberry to provide comprehensive immune support. This innovative product specifically targets individuals looking to fortify their immune system and offers enhanced protection against common illnesses, establishing a new benchmark in dietary supplements.

Most importantly, ImmuneBoost Plus distinguishes itself with its synergistic formula, delivering optimal immune support. We believe in transparency and purity; therefore, our products are subjected to stringent testing to guarantee quality and efficacy. ImmuneBoost Plus has received the prestigious Quality Assurance Award for its unparalleled standard.

"With ImmuneBoost Plus, our goal is to offer a natural and effective solution to common immunity-related concerns," says Dr. John Doe, Chief Wellness Officer at VitalHealth Solutions.

VitalHealth Solutions is a pioneering provider of premium, natural supplements committed to enhancing public health and well-being. For more information about VitalHealth Solutions and our extensive range of products, please visit www.vitalhealthsolutions.com or contact [email protected].

Media Contact:
John Doe
VitalHealth Solutions
(123) 456-7890
[email protected]
www.vitalhealthsolutions.com

###
By employing this detailed sample as a guide, you can create a compelling press release that not only garners attention but also fuels consumer interest and positions your new vitamin and supplement product prominently in the marketplace.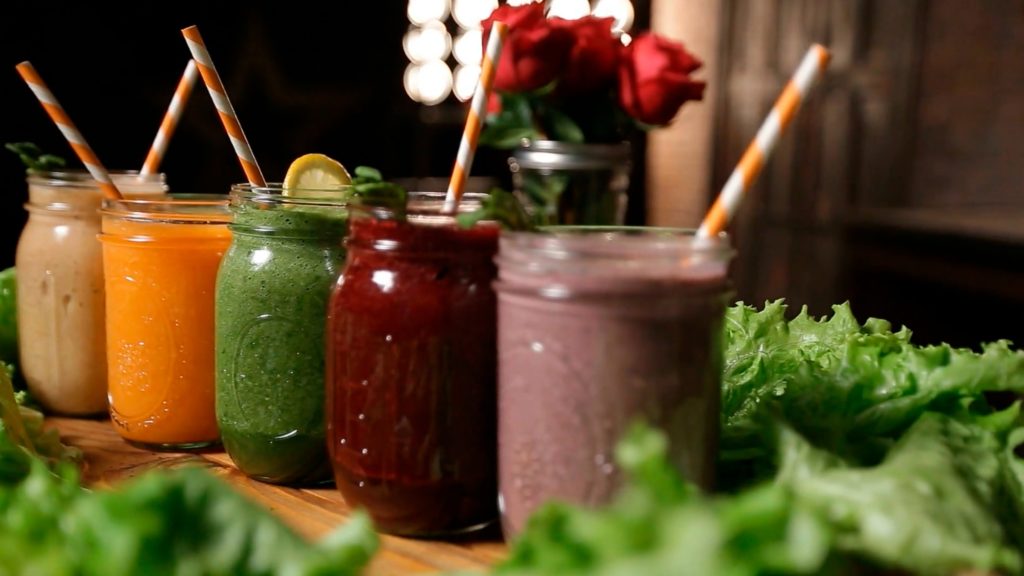 How to Choose the Right Distribution Method for Your Press Release
To ensure that your press release for your new vitamins and supplements reaches the widest and most relevant audience, choosing the right distribution method is crucial. Below is a detailed examination of various distribution strategies and a guide on selecting the one that aligns best with your business objectives.
Identify Your Target Audience
The first step in this process happens before choosing a distribution method. It is critical to understand who your target customers are. Are they health enthusiasts, seniors, or fitness professionals? Tailor your distribution strategy to reach your specific audience effectively.
Leverage Online Press Release Distribution Services
There are numerous online services available that specialize in distributing press releases to a wide array of media outlets, ensuring maximum visibility. Services like PR Newswire or AmpiFire can help your release reach journalists, bloggers, and influencers in the health and wellness sector. Learn if AmpiFire is right for your business by clicking here.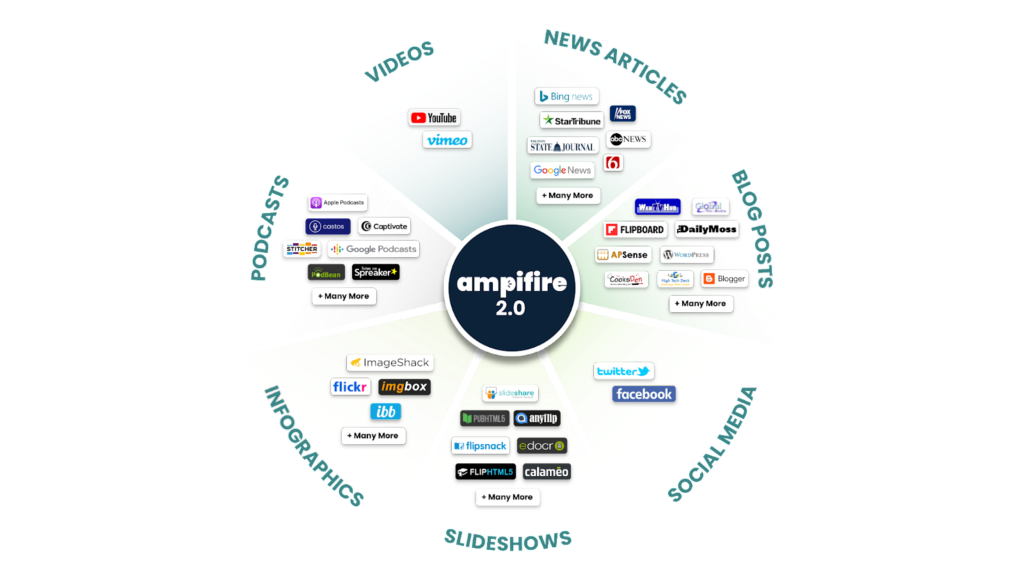 Utilize Social Media Platforms
Social media channels like Facebook, Twitter, and Instagram are potent tools for disseminating information about your new store. Craft engaging posts with attractive visuals, and use relevant hashtags to increase discoverability. Social media advertising can also help in targeting specific demographics and geographic locations.
Send Direct Emails to Relevant Media Contacts
Create a list of journalists, bloggers, and influencers who cover health, wellness, fitness, or related topics, and send them personalized emails with your press release. A well-crafted, targeted email can result in valuable coverage.
Optimize for SEO
Ensure that your press release is optimized with relevant keywords related to vitamins and supplements. This will enhance the online visibility of your release, making it easier for interested individuals to find your store through search engines.
Leverage Local Media
Local newspapers, TV stations, and radio channels can be very effective, especially if your store is focusing on serving the local community. Reach out to local media outlets and offer them exclusive interviews or insights.
Use AmpiFire for Balanced Distribution and Advertising
A balanced and diverse distribution strategy is key, and platforms like AmpiFire can amplify your reach by distributing your press release to various channels, including news sites, blogs, podcasts, and social media, ensuring a comprehensive and balanced approach to advertising your new store.
Your press release about your new vitamins and supplements should be seen by more people.

Discover AmpiFire and get your press releases be seen on Google News, YouTube, SlideShare, Apple Podcasts and many more…

Click Here To Learn More
Each distribution method has its unique advantages, and combining several strategies can optimize the reach of your press release. Most importantly, measure the results of your distribution efforts through analytics and adjust your strategy as needed. Doing so will continually improve the effectiveness of your press releases in promoting your new vitamins and supplements store.
It's crucial for your brand's success to create and distribute an effective press release. This is your opportunity to shout out about your new vitamins and supplements store and attract your ideal customers! Now, I have to ask, are you ready to create a standout press release and propel your business into the spotlight, or will you let this golden opportunity slip by?
Frequently Asked Questions
Why Should I Even Bother With a Press Release for My New Vitamins or Supplements?
Creating a press release for your new store is essential because it provides a formal, concise introduction of your business to the media and the public, driving attention and customers to your store.
What Makes a Press Release Effective?
An effective press release is clear, concise, compelling, and credible. It offers essential details, is written in an engaging style, and presents facts that evoke interest and trust in your brand.
Are There Specific Elements to Include in My Press Release?
Indeed, your press release must have a captivating headline, a succinct and engaging lead paragraph, and it should cover the who, what, when, where, and why of your store announcement.
Is AmpiFire Really the Best Platform for Distributing My Press Release?
While I find AmpiFire very useful due to its comprehensive and balanced approach, comparing it with other platforms like PR Newswire or Business Wire is crucial as each has its unique advantages, and your choice should align with your specific needs and goals.
How Do I Ensure My Press Release Reaches the Right Audience?
Identifying your target audience, utilizing SEO techniques, leveraging social media, and choosing the right distribution channels are pivotal steps to ensure your press release is seen by the right eyes.
Can I Distribute My Press Release to Local Media?
Absolutely, reaching out to local newspapers, TV stations, and radio channels can be highly effective, especially if your store primarily serves the local community.
How Do I Optimize My Press Release for SEO?
Optimizing your press release involves integrating relevant keywords related to vitamins and supplements, making it easily discoverable by individuals interested in your niche when they use search engines.
What If I Don't Know How to Write a Press Release?
Don't worry! Following a clear and concise template, like the one provided, and focusing on the essential elements like headline, lead paragraph, and key details will guide you through crafting an impactful press release.
Is Using Multiple Distribution Strategies Beneficial?
Absolutely, employing a variety of strategies such as online services, social media, and local media increases the visibility and reach of your press release, optimizing the impact on your potential customers.
How Important is the Use of Transition Words in My Press Release?
Using transition words is crucial as they improve the flow of your article, making it more readable and engaging, thereby keeping your audience's attention throughout.