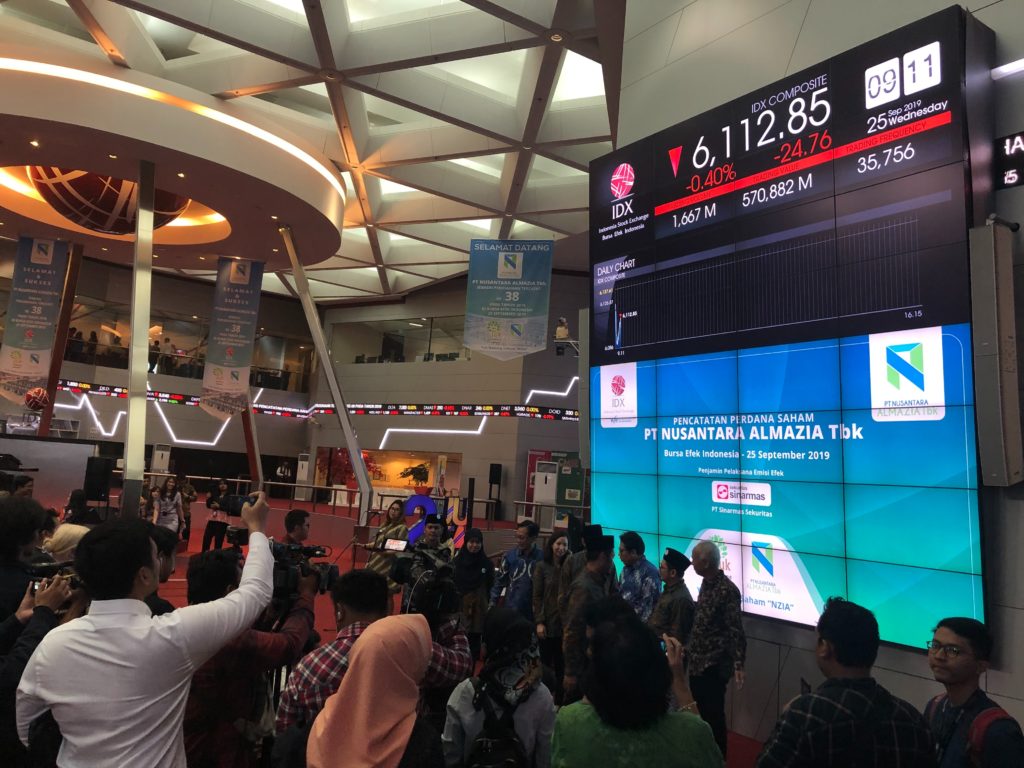 MarketWatch Press Release vs. Submitting a News Story Tip
MarketWatch is not just another news outlet; it's a pivotal platform in the financial world. With an estimated 20 million unique monthly visitors, it ranks as one of the most frequented financial news websites globally. So, why does this matter to you? Because if you've got news or a story relevant to the financial sector, getting it on MarketWatch can provide an unparalleled reach.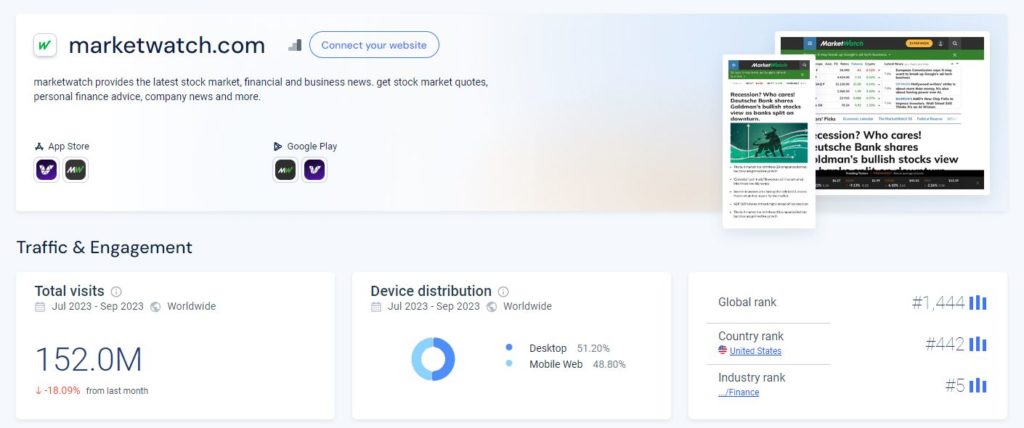 Press Releases vs. News Submissions
Understanding the two primary pathways to get your content on this esteemed platform is crucial. One is by publishing a press release directly, and the other is through a traditional news story submission to a journalist.
The Direct Press Release Route:
Your content goes live on their website, offering immediate exposure. It promotes a product, event, or organizational change.
It's typically a paid feature, which ensures placement and visibility.
The content is primarily seen as 'sponsored' or 'promoted', so it's clear to readers that it's coming directly from a company or organization.
Traditional News Submission:
News story tips are sent to the editorial team or a specific journalist.
There's no guarantee of publication; the story needs to be compelling and newsworthy for it to be picked up.
If published, the story is perceived as more organic and editorial, possibly lending more credibility.
Which Should You Choose?
Before you decide which route to take, consider the audience. MarketWatch primarily targets individuals interested in financial news, stock market updates, and investment tips. In essence, the method you choose largely depends on your goals and the nature of your content. If immediate visibility is the aim, a direct press release might be the way to go. However, if you're looking to build credibility and possibly get an organic feature, the news submission route could be more fitting.
How to Contact MarketWatch to Feature Your Story
Making a stellar first impression is key, especially when you're aiming to get your story featured on a high-caliber platform like MarketWatch. Below is a partial list of journalists that work at MarketWatch. It is important to select the best point of contact before submitting your press release.
Contact Information for MarketWatch
You can find more contacts at MarketWatch's Newsroom Roster Page.

Additionally, you can reach out to MarketWatch directly.

To submit news tips and press releases, send an email to [email protected].
For general inquiries, reach out at [email protected].
Do's and Don'ts of Contacting MarketWatch
Do's
Do Your Homework: Understand the kind of stories MarketWatch typically covers. Tailor your pitch accordingly.
Engage Authentically: Be genuine in your approach and avoid over-hyped or exaggerated pitches.
Follow-Up: If you haven't heard back in a week, it's acceptable to send a courteous follow-up email.
Don'ts
Avoid Mass Emails: Always address the journalist or editor by name. No "Dear Sir/Madam" or generic openings.
Steer Clear of Exaggeration: MarketWatch values credibility. Do not inflate facts or figures.
No Spamming: If they don't respond after a couple of follow-ups, it's time to move on. Persistence is good, but there's a thin line between being persistent and becoming an annoyance.
Most importantly, remember that the essence of your pitch, the authenticity of your approach, and the relevance of your story are pivotal. MarketWatch, BBC News, and MSNBC, like any esteemed publications, value content that offers value to their readers. So, craft your pitch with the reader in mind, and you're already halfway there.
How to Submit a Press Release & Publish Directly on MarketWatch
Submitting a press release to MarketWatch can seem daunting. Still, with a clear understanding of the process, you can ensure your news article gains the visibility it deserves. Let's dive into how you can make that happen.
Crafting Your Submission
1. Perfect Your Press Release: Before anything else, ensure your press release is professionally written, newsworthy, and relevant to the MarketWatch audience, which primarily consists of financial enthusiasts and investors.
2. Visit MarketWatch's Press Release Submission Page: Navigate to their specific section dedicated to press release submissions.
3. Follow Submission Guidelines: Each platform has its own set of rules. Adhere to MarketWatch's guidelines regarding word count, formatting, and any other specifications they mention.
4. Attach Relevant Multimedia: If you have high-quality images, infographics, or videos related to your press release, attach them. Visuals can significantly amplify your story's impact.
5. Review and Submit: Before hitting that submit button, double-check for any errors or omissions. A well-polished submission increases your chances of being accepted.
Leveraging AmpiFire to Boost Your Submission
While submitting directly is a straightforward process, platforms like AmpiFire can help amplify your reach. Besides assisting with press release distribution, AmpiFire ensures your content is optimized for maximum visibility and engagement. Therefore, if you're looking for a tool to streamline the submission process and give you an extra edge, AmpiFire might be worth considering. You can learn more about AmpiFire on their site.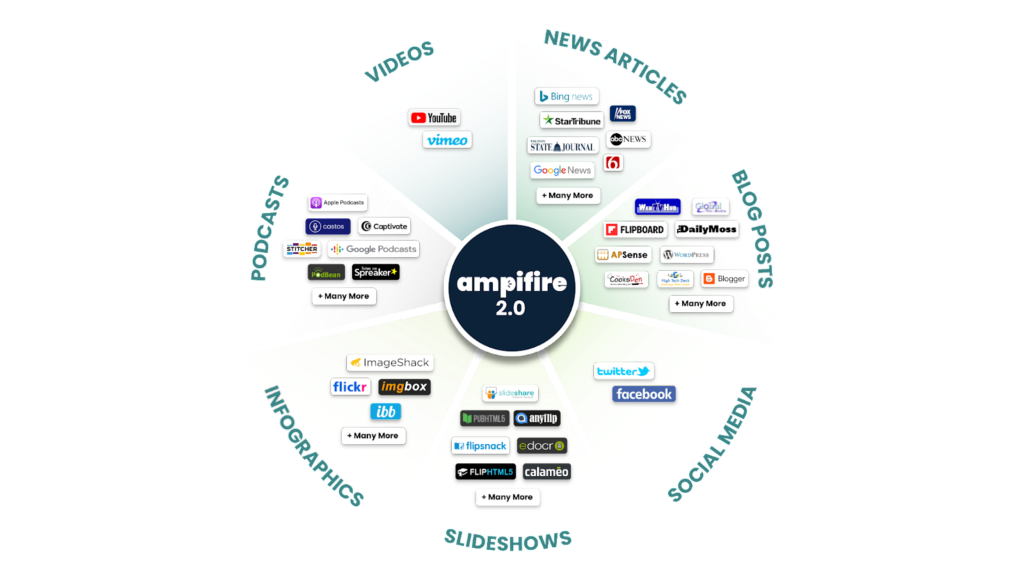 In conclusion, submitting a press release to MarketWatch offers more than just a platform for your news. It's an opportunity to integrate into a community of financial experts, investors, and enthusiasts, creating ripples that can have lasting effects on your business.
How to Get a Backlink from MarketWatch
In the digital age, backlinks have become digital gold. For the uninitiated, a backlink, simply put, is when one website links to another. These aren't just digital pathways; they are endorsements, lending authority and improving search engine rankings for the linked website. With MarketWatch being such a powerhouse, gaining a backlink from them can be particularly valuable. But how do you go about it?
Securing a Backlink From MarketWatch
Understanding the Importance of Relevance: Most importantly, MarketWatch isn't just going to link to anyone. Your content needs to resonate with their audience, which primarily consists of financial experts, investors, and business enthusiasts. Therefore, ensuring your content offers value in these areas is crucial.
Crafting Compelling Content: It starts with quality content. Not just any article or blog post, but deeply researched, insightful pieces that offer fresh perspectives or break down complex subjects for MarketWatch's savvy audience. When your content stands out, it naturally attracts attention.
Engaging with MarketWatch Editors: Don't wait for them to come to you. After publishing your compelling content, reach out to editors or writers at MarketWatch. Introduce yourself briefly and share your piece, explaining why it would be of interest to their readers. Remember, they're swamped with requests, so be concise and get straight to the point.
Offer Exclusive Insights or Interviews: Because MarketWatch is always on the hunt for unique insights, consider offering them exclusive interviews with industry experts or first access to research findings. This not only positions you as a valuable resource but increases the chances of earning that coveted backlink.
Monitor and Follow Up: After reaching out, give it some time. If you don't receive a response within a week or two, consider following up. Be courteous and express genuine interest in fostering a mutually beneficial relationship.
In essence, securing a backlink from MarketWatch, or any esteemed platform for that matter, requires a blend of quality content and proactive engagement. It's not just about having great content; it's about ensuring the right eyes see it.
Use AmpiFire to Publish to MarketWatch
The realm of press releases has evolved, and for those looking to maximize their reach, platforms like AmpiFire are proving invaluable. Specifically designed to amplify your online presence, AmpiFire provides tools and services that can drastically improve your press release's reach, including facilitating direct publications to many platforms, though it does not submit to MarketWatch directly. Through AmpiFire, businesses can also enjoy the benefits of its premium service, which simplifies the publishing process.
The AmpiFire Premium Advantage
Using AmpiFire, businesses can enjoy the benefits of its premium service, which simplifies the publishing process. Here's how:
Automated Distribution: AmpiFire's robust system is built to automatically distribute your content across addition premium channels, ensuring it reaches a wider audience.
Optimized Content Creation: Besides distribution, AmpiFire also offers content optimization tools. This ensures your press releases are not only disseminated but resonate with the target audience, increasing the likelihood of them being featured.
A Network of Premium Sites: AmpiFire's premium service grants access to a network of high-authority sites. This means more visibility, more backlinks, and ultimately, more traction for your content.
In summary, AmpiFire's premium service offers an unparalleled advantage for businesses and individuals aiming to feature their press releases on prominent platforms. It's not just about amplifying content; it's about strategically positioning it where it counts.
Ready to get organic results and have most of the work done-for-you?

Discover AmpiFire and get your press releases seen on Google News, YouTube, SlideShare, Apple Podcasts and many more…

Click Here To Learn More
Looking to harness the power of press releases and elevate your brand? Take action today and explore platforms like AmpiFire to optimize your reach. Now, ponder on this: If you had the chance to broadcast your story to millions, would you seize the opportunity?
Frequently Asked Questions
Why Should I Choose MarketWatch for My Press Release?
MarketWatch stands out because of its reputation and vast audience. It targets professionals, investors, and daily readers, ensuring your press release reaches a diverse demographic. Compared to other platforms like PR Newswire, MarketWatch has a more specific financial and business-oriented readership, making it ideal for related content.
What's the Primary Difference Between a MarketWatch Press Release and a News Story Tip?
The key difference is that a press release on MarketWatch is a direct publication of your content, whereas a news story tip is a suggestion sent to journalists, which they might or might not pick up for a story.
How Can I Introduce Myself Professionally to MarketWatch?
When introducing yourself to MarketWatch, it's essential to be concise, state your purpose clearly, and provide relevant details about your content or story. Ensuring a professional demeanor can enhance your chances of getting noticed.
Are There Any Pitfalls to Avoid When Contacting MarketWatch for a Feature?
Yes, avoid being overly persistent or sending generic pitches. Personalize your approach and make sure your content is relevant to MarketWatch's audience. It's also wise to steer clear of making demands or setting unrealistic expectations.
How Do I Go About Submitting a Press Release Directly to MarketWatch?
Submitting a press release to MarketWatch requires you to follow their specific guidelines, ensuring your content aligns with their standards. Furthermore, using platforms like AmpiFire can simplify and expedite this process.
Why Would Submitting My Press Release to MarketWatch Benefit My Business?
By featuring on MarketWatch, you gain access to a broad and engaged audience, enhancing your brand visibility and potentially driving more traffic or sales. Compared to smaller platforms, the reach and authority of MarketWatch can offer more significant returns.
How Can I Secure a Valuable Backlink from MarketWatch?
To get a backlink from MarketWatch, ensure that your content is high-quality, relevant, and offers value to their readers. A backlink, in essence, is a link from another website pointing to your site, and securing one from a reputable platform can boost your site's SEO.
What Is AmpiFire and How Can It Assist Me with Publishing on MarketWatch?
AmpiFire is a premium service designed to amplify your online presence, including facilitating direct publications on platforms, though this does not include MarketWatch. It provides automated distribution, optimized content creation, and a network of premium sites for enhanced visibility.
Are There Alternatives to AmpiFire for Publishing Directly to MarketWatch?
While AmpiFire offers a streamlined process, other platforms like PRWeb or Newswire also provide press release distribution services. However, the integrated approach of AmpiFire gives it an edge.
How Does AmpiFire's Premium Service Differ from Its Basic Offering?
AmpiFire's premium service stands out due to its access to high-authority sites, direct submissions to more platforms, and enhanced content optimization tools. It's an all-encompassing solution for those looking to make a significant online impact.