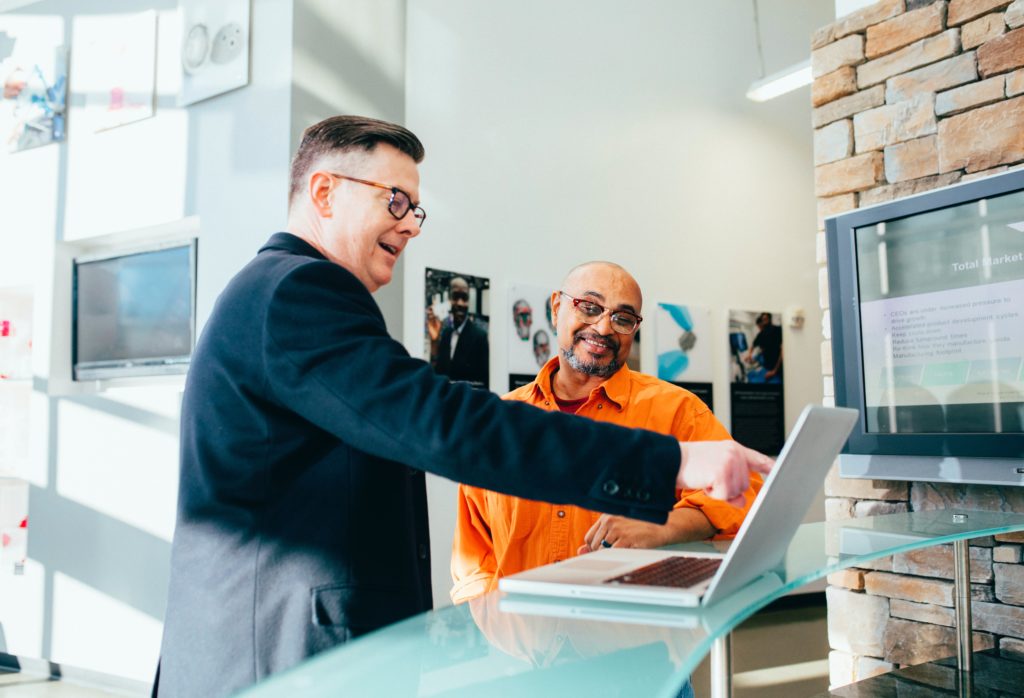 Is Dailymotion Good for SEO?
Diving right into the digital waves, Dailymotion emerges as a platform not to be overlooked in your SEO strategy. Founded in 2005, this Paris-based video sharing tech giant has carved out a niche alongside behemoths like YouTube. With a user-friendly interface, Dailymotion attracts a global audience, eager for diverse content ranging from music videos to independent short films.
| | |
| --- | --- |
| Website: | Dailymotion.com |
| Founded: | 2005 |
| Type of Platform: | Video-sharing |
| Key Features: | Video upload, video sharing, video discovery, video search, video player, video analytics |
| Content Types: | Videos on different subjects |
| Popular Content: | Music videos, movie trailers, news, sports, gaming, live streaming |
| Target Audience: | General audience, content creators, advertisers |
| Domain Authority: | 94/100 |
Most importantly, SEO, or Search Engine Optimization, is about enhancing your site's visibility when people search for products or services related to your business in Google and other search engines. The higher your pages' rank, the more likely you are to garner attention and attract prospective and existing customers to your business.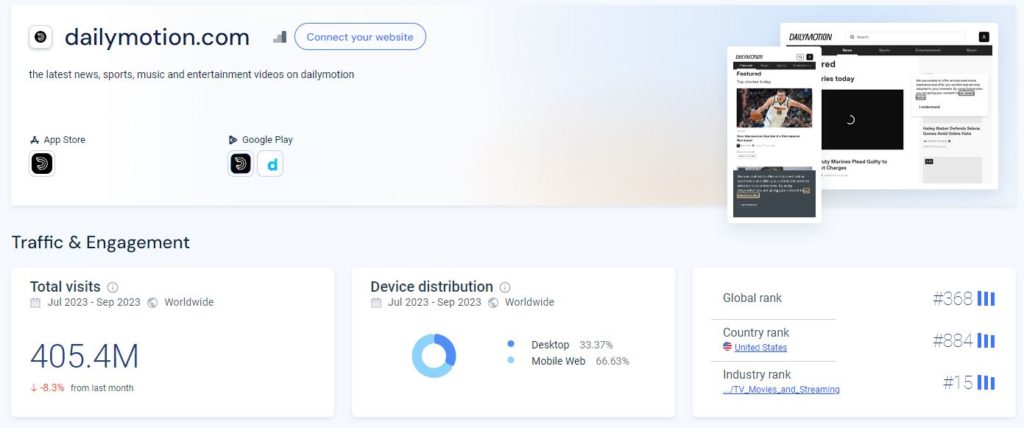 Now, let's get to the point. Why should Dailymotion be on your radar for SEO? Firstly, the platform boasts a substantial domain authority (DA), a metric that signifies its prowess and credibility in the eyes of search engines. A higher DA correlates with a greater potential to rank higher in search results.
Therefore, incorporating Dailymotion into your SEO strategy could be a game-changer, giving your content the stage it needs to perform in the digital spotlight. With strategic use, this platform can contribute to your overall SEO health, enhancing your visibility across the web.
Are Dailymotion Links Nofollow or Dofollow?
Historically, Dailymotion links have been tagged as "Nofollow." When you're wading through the sea of SEO, the terms "Nofollow" and "Dofollow" are buoys you'll want to recognize. These are tags that can be added to a hyperlink, and they speak directly to search engines. A "Dofollow" link acts like a thumbs up, signaling search engines to consider the link's destination in their rankings. On the flip side, a "Nofollow" link tells search engines to ignore a link for ranking purposes, like a digital 'do not disturb' sign.
Now, let's cut to the chase regarding Dailymotion links. Since these links are traditionally "Nofollow", this means that while these links allow users to be redirected to your website, they do not directly contribute to your site's search engine rankings. But before you jump to conclusions, remember that "Nofollow" links are not void of value. They can still drive traffic to your site and enhance your digital presence through exposure and brand building.
Therefore, while "Nofollow" might seem like a setback, these links have their own role to play in your comprehensive SEO strategy, and Dailymotion links can be a part of that, even if they don't directly boost your rankings.
How Do I Add a Backlink to Dailymotion?
A backlink is essentially a digital nod from one website to another; a hyperlink that connects an external site to your own. It's like a web-based referral system, signaling the interconnectedness of content across the internet.
To establish such a link on Dailymotion, you'll need to follow some straightforward steps. Let's break it down:
Create Valuable Content: Start by ensuring you have content worth linking to. Whether it's an engaging video or a useful blog post on your site, value drives clicks.
Set Up Your Dailymotion Account: If you haven't already, sign up for a Dailymotion account. It's a simple process, similar to setting up other social media profiles.
Upload Your Video: Once you're in, it's time to upload your video. Make sure your video aligns with the content you're linking to, as relevance boosts the likelihood of clicks.
Craft Your Video Title and Description: This is where the magic happens. In the description box of your video, weave in your backlink. Make it natural and contextually relevant to the content of the video.
Tag Wisely: Add relevant tags to your video to enhance its discoverability on Dailymotion.
Publicize Your Video: Share your Dailymotion video on other platforms. More visibility increases the chances of your backlink being utilized.
By integrating a backlink into your Dailymotion video description, you make it simple for viewers to hop directly to your site. Remember, though, the link is a bridge: the content on both sides needs to be solid for the connection to be meaningful.
Best Practices for Posting on Dailymotion
When you're looking to post content on Dailymotion, it's like preparing for a stage performance. You want to make sure every aspect is spot on. Here's your backstage checklist:
The Do's and Don'ts of Posting on Dailymotion
Do's:
Ensure high-resolution videos. No one enjoys a blurry show.
Craft titles that grab attention but stay true to the content.
Use relevant tags to make your content discoverable.
Engage with comments and feedback. It's a two-way conversation.
Get to know Dailymotion's unique features and tailor your content accordingly.
Use keywords smartly in your titles and descriptions.
Don'ts:
Skimp on the editing. A rough cut can spoil the story.
Mislead with clickbait. It tarnishes credibility.
Over-tag. It's not about quantity, but relevance.
Ignore the viewers. They are the critics of your digital stage.
Assume what works on other platforms will work here.
Overstuff with keywords. It should read naturally.
Remember, each video is a potential lead magnet. Make it count. It's not just about posting; it's about posting with purpose. Successfully posting a backlink on Dailymotion can cause your business's audience to grow exponentially.
Does AmpiFire Submit to Dailymotion?
AmpiFire, a comprehensive content amplification engine, does indeed facilitate the submission of content to Dailymotion among its varied services. This tool is designed to enhance the online presence of a business or individual by distributing content across multiple platforms.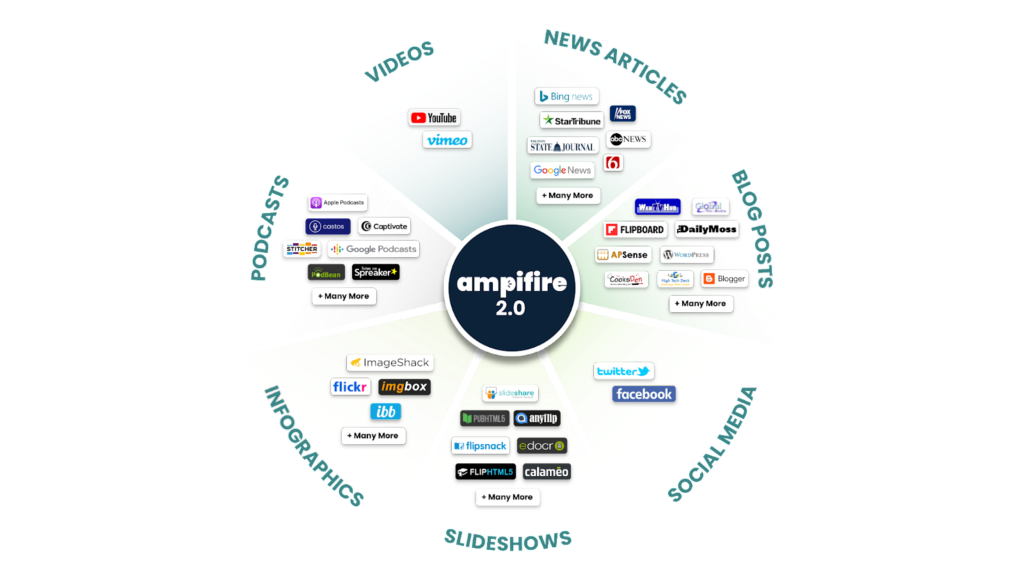 How AmpiFire Helps Your Business
Content Creation and Enhancement: AmpiFire operates primarily by creating high-quality and engaging content on behalf of businesses. This content can range from articles, blog posts, and news stories to audio snippets, slideshows, and videos. The platform uses a mix of AI and human expertise to ensure the content is optimized for search engines and appealing to the target audience.
Wide Distribution Network: Once the content is crafted, AmpiFire distributes it across a vast network of platforms. This network includes high-authority news sites, popular blogs, podcast directories, video hosting platforms like Dailymotion, and social media. The goal is to ensure that the content reaches a wide audience, which can significantly increase online visibility and brand awareness.
Strategic Content Amplification: AmpiFire doesn't just distribute content randomly; it uses a strategic approach to place content in front of the most relevant audiences. It identifies the best channels for each piece of content, taking into account the niche, target demographics, and the current market trends. This targeted distribution is designed to generate traffic, leads, and, ultimately, sales for the businesses it serves.
Moreover, AmpiFire doesn't just submit content haphazardly. It strategically places the content where it can get the most visibility based on the target audience and content relevance. This targeted approach helps to maximize the SEO benefits of sites like YouTube with high domain authority, providing an SEO edge in video content strategy.
Experience distribution done-for-you that leads to organic results.

Discover AmpiFire and get your press releases be seen on Google News, YouTube, SlideShare, Apple Podcasts and many more…

Click Here To Learn More
Ready to catapult your digital presence with video content on Dailymotion and amplify your reach with AmpiFire? Dive in and start leveraging these powerful tools to scale up your visibility online!
What's your next move going to be in the ever-evolving game of digital marketing?
Frequently Asked Questions
Does Dailymotion Truly Boost My SEO Efforts?
Yes, Dailymotion can enhance SEO strategies due to its high domain authority and popularity. By hosting content on a platform that draws in a large audience, one can leverage its standing to strengthen their own website's SEO.
Are My Backlinks on Dailymotion Going to Be Nofollow or Dofollow?
The links on Dailymotion are typically nofollow, meaning they don't directly influence search engine rankings. However, they are invaluable for driving traffic and can indirectly boost SEO through increased visibility and user engagement.
What Steps Should I Follow to Add a Backlink on Dailymotion?
Adding a backlink on Dailymotion is a straightforward process. It involves uploading content and including your desired link within the video description, ensuring visibility to viewers.
How Do Posting Practices on Dailymotion Compare With Other Video Platforms Like YouTube?
While both Dailymotion and YouTube favor quality content, Dailymotion's less saturated platform may offer a quicker visibility boost, although YouTube's larger user base can lead to higher long-term engagement if the content is optimized effectively.
Does AmpiFire Automatically Distribute My Content to Dailymotion?
AmpiFire does distribute content to Dailymotion, utilizing a strategic approach to maximize visibility based on the target audience and content relevance, which can be a game-changer in content amplification.
What Are the Main Differences Between Nofollow and Dofollow Links in Terms of SEO Benefits?
Dofollow links allow search engines to follow them and pass on link equity, while nofollow links do not directly pass on SEO value but can still drive traffic and lead to indirect SEO benefits through increased engagement and recognition.