Do you want your digital marketing to generate bigger results?

Discover AmpiFire and get your content published on more sites, in more ways, than old-fashioned Press Releases. Get seen on Google News, YouTube, SlideShare, Apple Podcasts and many more…

Click Here To Learn More
Finding a high-quality horse-riding facility is always a challenge. Luckily, you own such a business and are eager to get the word out about it.
But how exactly does a niche business like yours get massive exposure? More likely than not, you've tried traditional and digital marketing to attract more leads, but have you considered issuing a press release?
You may think that press releases are reserved only for big corporations. In reality, however, small businesses too can use them to effectively promote their services or offers.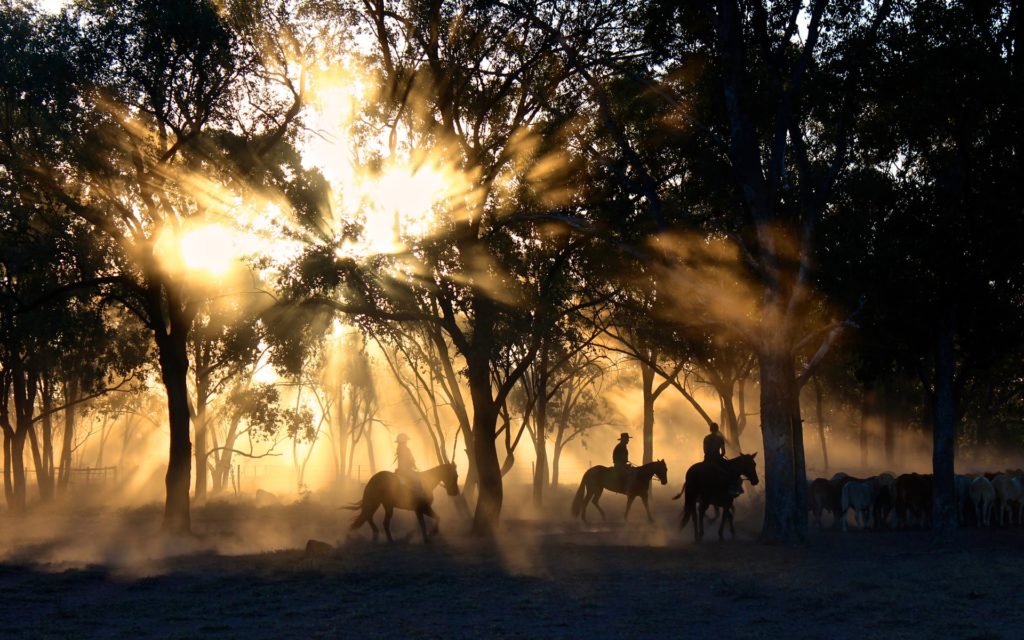 And you don't need a big announcement either — as long as you have an update or news to share, you have more than enough reason to draft a press release. This is also true if you've just updated or revamped your stable.
And the best part? Submitting press releases directly to local media companies or through syndication services can get you the exposure you need even if you don't have a big marketing budget. Imagine being featured on local news sites and reaching new audiences while spending a fraction of what you'd spend on a print ad or a Facebook campaign.
Like most people, however, you've likely never written a press release in your life. If so, we've prepared a template and a sample release to serve as your guide.
Your Press Release should include the following information:
Catchy headline
Details about the stable:

name and location
what is being announced

Context

Why is this news important? (e.g. your course features a respected instructor / the course has limited slots)
You can also share relevant details about the horse riding community or industry
Other important things readers should note (special rates or offers)

Delve deeper into your story (Who is the instructor? How long is each session? What are the features of your dressage course?)
Quote from you or your leadership team (recommended)
Relevant image (recommended)
Company website URL
Release date
Dateline
Boilerplate – about the company
Contact information (contact person, company address, phone)
– SAMPLE PRESS RELEASE –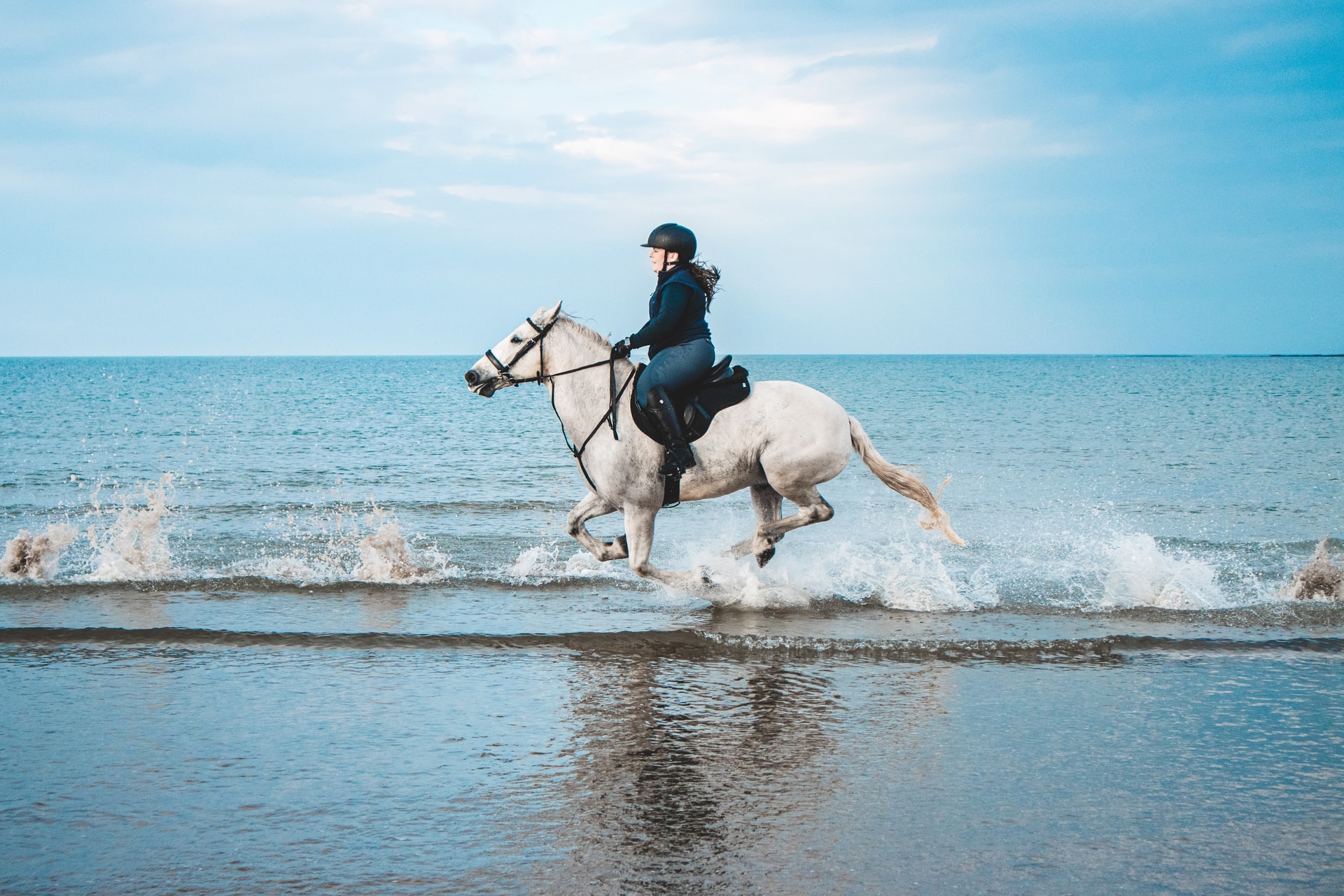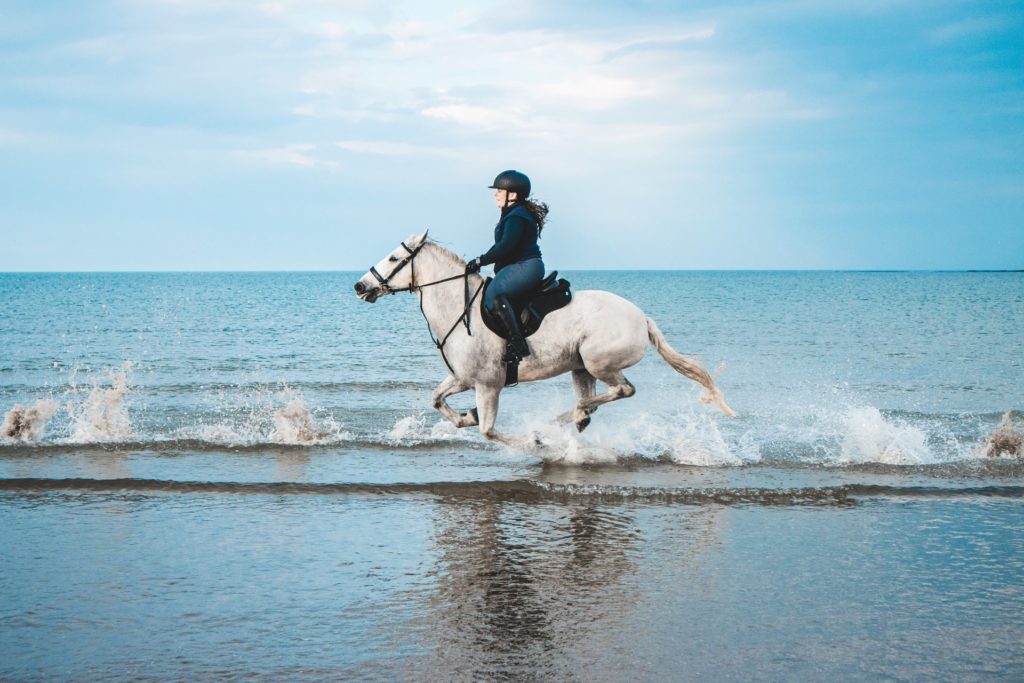 Preparing your first press release can be intimidating, but once you've grasped its basic parts, you'll see that it is very easy to write indeed. Just make sure that the most important parts are mentioned at the top of your press release and use additional details later in the piece to make what you're offering more compelling.
If you need to see these principles in action, here's a handy sample release you can use as inspiration.
Tucson AZ Horse Riding Facility Launches Multidisciplinary Dressage Program
Tucson, AZ, Release:  September 17, 2021.  For Immediate Release
Rider's Haven, a stable in Tucson, Arizona, announced that they are now accepting serious and dedicated new students who are seeking riding instruction.
More information is available at https://ridershaven.com.
The program was launched to offer student lessons in a variety of disciplines in one location.
There are approximately 9.2 million horses in the US. The most popular reason for ownership is recreation while 2.7 are owned for showing purposes. There are 850,000 horses involved in the racing industry and 1.7 million used for farming, ranching, and sporting events.
In the US, an estimated 7 million people ride horses each year. Proper training is crucial for technique and safety. For riding instruction, the Rider's Haven offers a multidiscipline barn that combines learning with fun.
The knowledgeable instructors offer private and group lessons on how to ride Western, dressage, or jumping. They also offer Parelli Natural Horsemanship and lessons on how to drive a horse in a cart. Boarders are offered special rates for private lessons.
The farm has developed a true top-level multidiscipline barn. It allows students the opportunity to try different types of lessons in order to find the discipline that suits them best. Students are welcome to combine Western, English, and Parelli Natural Horsemanship lessons.
The farm is located on 45 acres and has 16 large grass turnout paddocks, 3 all-weather sand paddocks, a 60-foot round pen, and an 88' x 225' insulated indoor riding arena with a viewing room. The farm also features a 125' x 250' outdoor riding arena and serene wooded riding trails surrounding the property.
A spokesperson for the company stated: "We searched for the best trainers in each discipline and brought them together all under one roof. This allows our boarders and lesson students to have the opportunity to learn, experience, and watch multiple disciplines. Our instructors truly connect with students and make learning to ride a positive and fun experience. Our robust lesson programs and horse training system is amazing."
Interested parties can find additional information at https://ridershaven.com.
As you can see in this press release, the most crucial details are offered straight away. The popularity of horse riding is also highlighted to further enhance the importance of this announcement. Lastly, it goes into detail about what programs students can sign up for and how their facility supports such classes.
– PRESS RELEASE TEMPLATE –
To help you get started, we have compiled a template to help you structure your story in a common press release format. Each component can be adapted to your needs or replaced by your own information.
[Headline Of The Press Release]
[City] [State] Release Date: ["For Immediate Release" or a concrete date]
[Summary Section: Briefly describe your announcement]
[Insert a quote from a restaurant representative related to the news]
[Write an additional paragraph to provide more details about the stable: try to respond to all relevant W-questions (where, what, why, when, who)]
[Insert another quote or another section with details about the horse riding services]
[Include a call to action and an URL address where the reader can find more information about company]
[Boilerplate message about the company: insert the following information
Contact info:
Contact person:
Address:
Phone:]
Of course, you can employ this same press release template for any announcement you may have: a facility upgrade, the addition of a new instructor, a horse-riding exhibition, etc. As long as you keep the principles above in mind, your press release will do its job.
To wit: horse-riding facilities should not sleep on press releases as a marketing tool. They allow you to generate a lot of exposure for little to no marketing spend. Moreover, you can use them to promote any new activity or update your stable may have.
Do you want your digital marketing to generate bigger results?
Discover AmpiFire and get your content published on more sites, in more ways, than old-fashioned Press Releases. Get seen on Google News, YouTube, SlideShare, Apple Podcasts and many more…
Was this information useful? Let us know in the comments below.