Do you want your digital marketing to generate bigger results?

Discover AmpiFire and get your content published on more sites, in more ways, than old-fashioned Press Releases. Get seen on Google News, YouTube, SlideShare, Apple Podcasts and many more…

Click Here To Learn More
If you're feeling the rub of increased competition in the battle for new massage clients, read on to learn how you can get an edge over rival businesses in your area, generate web traffic to your site and turn casual browsers into loyal clients.
Like many business owners you've probably spent a fortune on Facebook ads, paid through the nose for pay-per-clicks that simply didn't do anything for your client list or bookings.
But what if I told you the answer to your marketing woes was already at your fingertips, and better still, it won't cost you a cent.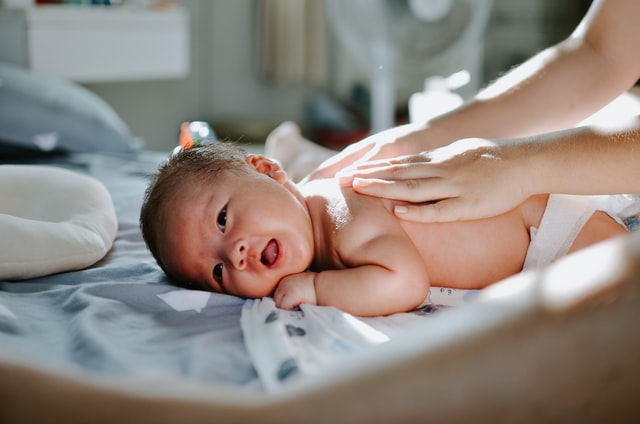 Enter the press release. You might think of press releases as relics of a bygone era, when print media was the major currency of marketing, but in fact they have never been more relevant or important to getting your message out to the e-commerce marketplace.
A press release is a brief but compelling news story, outlining the particulars of a product, service or event. A well constructed press release can do more for massage business and beauty salons in the digital age than you ever thought possible.
By following a concise formula for creating press releases you could be enjoying blanket coverage across major news channels nationwide, as well as topping google rankings in your local area.
Below are some game-changing tips on how to make sure your massage studio press releases will be classed as newsworthy by syndication services.
Your Press Release should include the following information:
Catchy headline
Company website URL Link
Details about your massage studio: your services, products, location or news.
Quote from owner or customer (Recommended)
Dateline: what's being launched and when.
Relevant Image: brand logo, exterior, interior, employees( Recommended)
Boilerplate: contact and general company information.
– SAMPLE PRESS RELEASE –
Eliminate the frustration of guessing what to write in a press release by using this sample that is proven to work. Introducing our new release about the latest massage therapy treatments in a studio in St. Louis, MO.
St Louis MO Eco-Fin Treatment Studio Launched Exfoliating Scrubs Massages
St Louis, MO, Release: July 16, 2021. For Immediate Release

Deep Calm, massage therapy specialists based in St. Louis, MO have launched updated services for clients in O'Fallon, Florissant, Chesterfield and Belleville. The launch offers deep tissue massage, exfoliating scrubs and Eco-Fin treatments as part of the company's range of holistic therapies.

More details can be found here: https://deepcalmstlouis.com.

The recently expanded services provide relief from muscle pain, release tension and replenish tired skin to give clients a new lease of life.

According to the National Holistic Institute, approximately 47 million people in the US underwent massage therapy in the US in 2018. A total of 214 million massages were performed, highlighting the increasing importance of physical therapy in reducing stress in today's busy world.

Deep Calm therapists offer clients a comprehensive range of massage techniques. These include Swedish style, deep tissue, hot stone, prenatal and myofascial treatments.

The company's massage services can help reduce the pain of sports-related injuries, decrease stress levels, and even help those suffering from anxiety and depression disorders.

Clients booking the exfoliating foot therapy can enjoy the feeling of warm towels being wrapped over their feet. A sugar-based scrub assists the shedding of redundant skin cells before a moisturizing cream is applied.

Eco-Fin is an all-natural, petroleum-free alternative to paraffin. It blends palm, jojoba, soy and coconut oils with shea butter and Vitamin E. The treatment is administered via wearable hand mitts or booties, ensuring the hands and feet absorb the oils. Clients are then given a massage to enhance absorption.

Founded in 2012 by licensed massage therapist and certified health coach Mary Pitt, Deep Calm's team of expert practitioners are committed to giving clients relief from pain and stress through natural treatment programs.

Mary says, "Whether your goal is to reverse years of wear and tear, maintain a healthy functioning body, or to get some advice on where to begin on your journey to wellness, we are here to help."

With the launch of their updated exfoliation and eco-fin treatments, Deep Calm continues to make natural skin care and holistic wellness a reality for clients throughout the St. Louis, MO area.

For more information, please visit https://deepcalmstlouis.com.
– PRESS RELEASE TEMPLATE –
Now you know how to craft a press release that will get you more clients. Use our professional press release template and sample as a guide to create your own announcement.

By following this proven formula and our template below, you can be churning out high-quality press releases of your own in no time.
[Headline Of The Press Release]
[City] [State] Release Date: ["For Immediate Release" or a concrete date]

[Summary Section: Briefly describe your announcement]

[Insert a quote from the owner, manager, a person related to the news]

[Write an additional paragraph to provide more details about the announcement

try to respond to all relevant W-questions (where, what, why, when, who)]

[Insert another quote or another section with details about the massage studio]

[Include a call to action and an URL address where the reader can find more information]

[Boilerplate message about the studio: insert the following information

Contact info:
Contact person:
Address:
Phone:
Email:]
As you can see, the format is simple, concise and contains all of those necessary elements mentioned in the bullet point guide.

Get started today and watch your massage therapy business get the attention it deserves!
Do you want your digital marketing to generate bigger results?

Discover AmpiFire and get your content published on more sites, in more ways, than old-fashioned Press Releases. Get seen on Google News, YouTube, SlideShare, Apple Podcasts and many more…

Click Here To Learn More
Was this information useful? Let us know in the comments below.