Do you want your digital marketing to generate bigger results?

Discover AmpiFire and get your content published on more sites, in more ways, than old-fashioned Press Releases. Get seen on Google News, YouTube, SlideShare, Apple Podcasts and many more…

Click Here To Learn More
Boxing has always been a popular means for both getting fit and self-defense. However, as a boxing gym owner, finding new members can often be a struggle, especially if you have local competition. Additionally, your gym's success may be based on the number of members you have, so finding new ways to market and attract prospects is crucial for increasing profits.
While you have tried strategies such as email marketing, Facebook advertising, and promotional offers, you may not have thought of using press releases to boost the local visibility and sign-ups for your boxing gym.
What is a Press Release?
A press release is an official announcement that is distributed to relevant online channels to strategically highlight, promote, and advertise your gym and the services you offer to generate leads.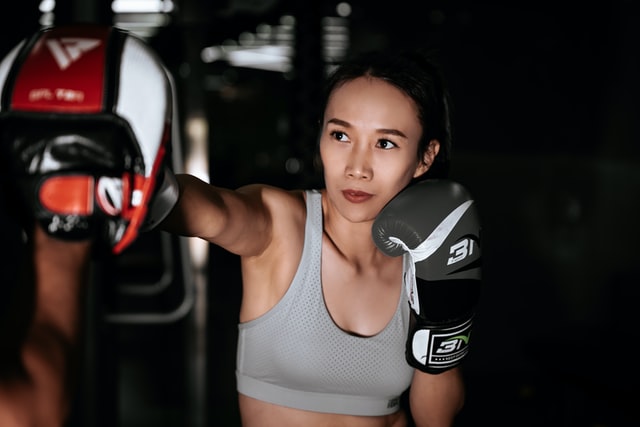 The power of press releases comes from their wide digital distribution, which also adds authority or 'social proof' to your gym when prospective members search online. Using your location and a keyword-focused design, a press release will improve the ranking of your gym on search engines whenever a prospective member is looking for boxing gyms in your area.
How do you write a press release?
While writing a press release may seem daunting, there are actually guidelines that can make the process much easier. Also, they can be created based on specific classes or new launches, as well as upcoming events or offers, so that they can work alongside any marketing plans you already have in place.
Below is a checklist of key topics that you should include in your Boxing Gym press release:
Your Press Release should include the following information:
A catchy headline to attract readers with specific location information at the front
Details about your gym, such as its facilities and classes
Details of the demographic the release is targeting
Information on the offers or launches being promoted, such as introductory prices
Information of your gym's other classes and timetables
Staff details such as experience and credentials
Reviews and testimonials from current members
Relevant images – e.g., gym layout, facilities, staff
Website URL
Key promotion details such as date and durations
Dateline
Boilerplate – about the gym
By crafting a press release around specific promotions or events, you can customize them to reach your desired target membership base and improve the quality of your leads for more successful sign-up conversions.
– SAMPLE PRESS RELEASE –
Using the checklist above as a guide, the sample below shows you how this New York gym highlighted their updated memberships, group classes, and personal training services to successfully grow their membership base.
Brooklyn NY Boxing Gym Group Launched Fitness Sessions & Personal Training Classes
Brooklyn, NY, Release: August 16, 2020. For Immediate Release

Right Hook Boxing Gym has recently launched its updated memberships for boxing training in Brooklyn, NY, to provide people with flexible timetables and class sizes to suit their needs and schedules.

Right Hook Boxing Gym in Brooklyn, NY, has announced its updated memberships for people looking to learn a range of fighting techniques, including boxing and Muay Thai.

More information is available at https://righthook.com.

The updated memberships from Right Hook Boxing Gym aim to provide people with options to suit their training needs, such as group fitness classes and personal training sessions available throughout the week. Additionally, attendees of the gym also benefit from learning real fighting techniques without the need to fight anyone.

When seeking training for fighting styles, people can find that there are many options available to them and finding a location that provides classes that suit a person's preferred learning style can sometimes be challenging. Right Hook Boxing Gym in Brooklyn is aiming to give people the ability to find classes that meet their personal needs, along with flexible timetables to work around their schedules.

The Right Hook Boxing Gym classes run six days a week and aim to include a mixture of class sizes ranging from group fitness sessions through to personal and small group training. The group fitness classes are available to all skill levels and experiences, offering training in new concepts and existing knowledge of both boxing and kickboxing techniques.

For personal training sessions, the Brooklyn gym provides people with the benefit of one-on-one instruction that creates a tailored workout plan based on their unique goals and needs. These sessions include a mixture of drills and focused work to expand the trainee's fitness levels, athletic performance, and boxing skills. Furthermore, Right Hook Boxing Gym offers discounted partner training for couples or groups of friends who wish to train together.

A current member of Right Hook Boxing Gym said of the training classes that "The energy, enthusiasm, and instruction keep me coming back."

Memberships for Right Hook Boxing Gym are arranged on a month-by-month basis giving people flexibility without time constraints, and first-time visitors are able to attend a complimentary class in order to see if the training suits their needs.

Interested parties can find more information by visiting the website mentioned above.
– PRESS RELEASE TEMPLATE –
Learning to write and implement the use of press releases will have long-term benefits for your ongoing sales and marketing campaigns, as well as helping your boxing gym to rise above your local competitors in the fitness industry. 

Furthermore, you can use your press releases to target different locations and demographics such as age and fitness levels to suit any promotion or membership group you are looking to increase.
[Headline Of The Press Release]
[City] [State] Release Date: ["For Immediate Release" or a concrete date]

[Summary Section: Briefly describe your announcement]

[Insert a quote from the boxing gym owner or trainer, a person related to the news]

[Write an additional paragraph to provide more details about the announcement

try to respond to all relevant W-questions (where, what, why, when, who)]

[Insert another quote or another section with details about the gym]

[Include a call to action and an URL address where the reader can find more information]

[Boilerplate message about the boxing gym: insert the following information

Contact info:
Contact person:
Address:
Phone:
Email:]
Do you want your digital marketing to generate bigger results?

Discover AmpiFire and get your content published on more sites, in more ways, than old-fashioned Press Releases. Get seen on Google News, YouTube, SlideShare, Apple Podcasts and many more…

Click Here To Learn More
Was this information useful? Let us know in the comments below.