In This Guide:
12 most important parts of a press release for a new toy store.
1 customizable press release template for a new toy store announcement.
2 hypothetical press release samples to help you jumpstart your writing.
Guidelines on how to select a distribution platform for your press release.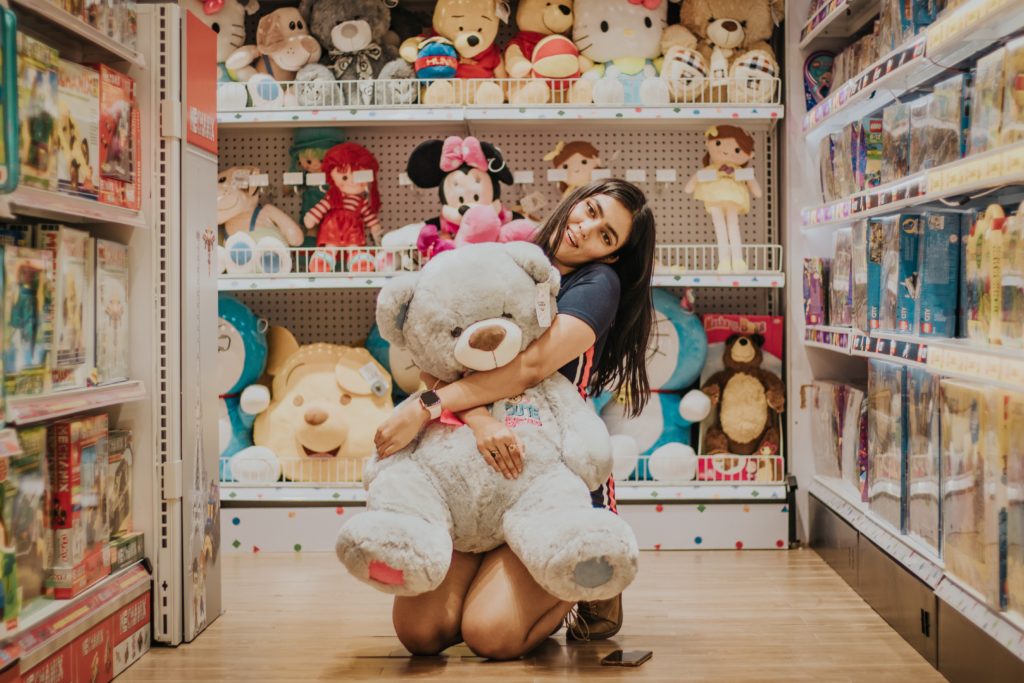 12 Components of a Successful Press Release for a New Toy Store
When crafting an effective press release for a New Toy Store, various components blend to communicate essential information compellingly and concisely.
1. Opening Marks
The press release typically kicks off with introductory elements, possibly a symbol or phrase, to indicate commencement, laying the groundwork and gearing the reader up for the ensuing content. It might be a straightforward statement like "FOR IMMEDIATE RELEASE," informing the media that the details are available for public disclosure.

2. Headline
The headline is crucial because it is the first thing your readers see; it must grab attention and be both captivating and concise. It should encapsulate the essence of the announcement, invoking curiosity and compelling the reader to know more about your new toy store.

3. Sub-heading
Sub-headings work in tandem with the headline to maintain engagement. They offer a bit more detail about the announcement, providing a smoother transition into the main content while sustaining interest.

4. Dateline
The dateline is typically the beginning of the lead paragraph, stating the city of origin and the date. It's a fundamental element offering context about where and when the announcement is happening.

5. Introductory Paragraph
Capturing your store's essence is crucial in the introductory paragraph. It should engage readers in the first few sentences, outlining the key details of who, what, when, where, and why, and providing a glimpse into the unique features or services of the toy store like high-end collectables, toy repair, or custom orders.

6. Body
In the body, articulate the finer details—describe the unique products or services your toy store offers. The language should be simple yet compelling, painting a vibrant picture of the store's ambiance and product range. Structure and content are paramount here, maintaining a coherent flow of information and keeping the reader's attention.

7. Multimedia Elements
Integrating images and videos is an impactful way to promote your new toy store. Visual elements can bring life to your announcement, allowing your audience to visualize the store, its products, and its atmosphere, and fostering a deeper connection with potential customers.

8. Quotes & Testimonials
Incorporating testimonials from happy clients or knowledgeable professionals can notably bolster the trustworthiness of your press release. These quotes add a touch of humanity, fostering a more personal connection with readers, and serving as tangible evidence of the benefits your store contributes to the community.

9. Call to Action (CTA)
The CTA is where you guide the readers on what steps to take next, whether that's visiting the store, exploring your website, or taking advantage of a special promotion. Be clear but not pushy, inviting potential customers to experience what your store has to offer.

10. Boilerplate
The boilerplate provides a brief background about your toy store, usually found at the end of the press release. Keep it short and sweet, including essential details and the reasons you opened your store, offering context and a more in-depth understanding of your store's mission and values.

11. Contact Information
Clearly list out the contact information, including email, phone number, and address, allowing interested parties or media representatives to reach out for more information or clarifications easily.

12. Closing Marks
Closing marks signify the end of the press release. A simple "###" can be used to indicate to the media that they have reached the end of the document.
By integrating these components effectively, you ensure that your press release resonates with your intended audience, creating anticipation around your store opening.
Press Release Template for New Toy Store
Creating a structured template for your new toy store press release is essential. It offers a framework that guarantees your message is conveyed clearly and impactfully.
FOR IMMEDIATE RELEASE

Headline:
Exciting New Toy Store, [Store Name], Opens in [City]!

Sub-heading:
A Wonderland of Toys and Joy: [Store Name] Brings Unique and Innovative Toys to [City]!

Dateline:
[City], [Date]

Introductory Paragraph:
[City] is about to experience a wave of joy and excitement as [Store Name], a one-of-a-kind toy store, opens its doors on [Opening Date]. Specializing in [unique products or services, e.g., high-end collectibles, toy repair, custom orders], [Store Name] aims to be a haven for toy enthusiasts of all ages, offering [specific toy brands, types of toys, etc.].

Body:
Located at [Address], [Store Name] will provide a [describe the atmosphere, e.g., vibrant, family-friendly] environment where customers can explore a wide range of toys, from classics to the latest trends. Our curated selection ensures there's something for everyone, whether you're a collector, a parent, or a child at heart. Store owner, [Name], has worked in the toy industry for X years and hopes to provide [City] with a diverse range of toys and a joyful shopping experience.

Multimedia Elements:
[Insert high-quality images or videos of the store, showcasing its layout, featured products, and any special design elements.]

Quotes & Testimonials
"[Insert a quote from the owner or a toy industry expert praising the store's unique approach, variety, and the expected impact on the local community.]"

Call to Action
Join us on [Opening Date] to explore a world of imagination and fun at [Store Name]! For the early birds, the first [number] customers will receive [a special gift, discount, etc.]. Discover more at [Website] or contact us at [Contact Information] for any inquiries.

Boilerplate:
[Store Name] is a new toy store located in [City], specializing in [mention any specialized products or services]. Founded by [Founder's Name], the store is built on a passion for [core values, e.g., fostering creativity and learning through play] and aims to bring joy and wonder to children and adults alike.

Contact Information:
[Name]
[Phone Number]
[Email Address]
[Website]

###
This template can serve as your guide during the writing process. It includes all the major points, ensuring that no content is missing from your finished product. Feel free to modify the template to showcases what makes your new toy store special.
Press Release Sample for New Toy Store
Providing tangible samples can significantly aid readers in drafting their press releases. Below are two meticulously crafted samples designed to demonstrate how to announce the grand opening of different types of toy stores.
Press Release Example for a General Toy Store
Regardless of the type of toy store, making the public aware of its services is critical. Below is a press release sample announcing the opening of a toy store.
FOR IMMEDIATE RELEASE

Exciting New Toy Store, Toy Wonderland, Brings Joy to Dallas!
Discover a World of Imagination: Toy Wonderland Offers Diverse Toys for Kids of All Ages!

Dallas, TX, September 29, 2023 – Dallas is buzzing with excitement as Toy Wonderland, a dynamic and diverse toy store, announces its grand opening at 10:00 AM on October 10, 2023. Toy Wonderland aims to be a universal hub for toy lovers, offering a vast array of toys from educational to recreational, ensuring a magical experience for every child.

Located at 123 Imagination Lane, Dallas, Toy Wonderland will provide a colorful and enchanting environment, allowing kids and parents to explore and discover toys that cater to varied interests and preferences.

[Insert appealing images or videos displaying the store's interior and some featured toys.]

"Opening Toy Wonderland has been a dream come true. We hope to create a space where children's imaginations can run wild and free," said Jane Doe, the founder of Toy Wonderland.

Be part of the magical opening day and dive into a universe filled with playful wonders at Toy Wonderland. Enjoy exclusive opening day discounts and special surprises for the first 100 visitors! For more details, visit www.toywonderland.com or contact us at (123) 456-7890.

Located in Dallas's vibrant center, Toy Wonderland presents an extensive selection of toys, ranging from timeless classics to the newest innovations. Established by Jane Doe, a passionate advocate for play, the store aims to stimulate imagination and learning, creating a welcoming and engaging environment for both children and adults.

Media Contact:
Jane Doe
(123) 456-7890
[email protected]
www.toywonderland.com

###
Press Release Sample for a Specialty Toy Store (High-End Collectibles)
Is your toy store the place to go for rare and vintage collectibles? If so, then this next press release sample, covering the grand opening of a shop specializing in high-end collectibles, is for you!
FOR IMMEDIATE RELEASE

Collector's Haven Unveils Exclusive Range of High-End Collectibles in Greenfield!
Experience the Extraordinary: Collector's Haven Offers Rare and Premium Collectible Toys!

Greenfield, October 15, 2023 – Collector's Haven is set to elevate Greenfield's toy scene with its grand opening on October 25, 2023. Specializing in rare and high-end collectibles, Collector's Haven aspires to be a sanctuary for collectors, featuring exclusive items and limited-edition pieces from renowned brands.

Situated at 456 Rarity Street, Greenfield, Collector's Haven presents a sophisticated and sleek setting, displaying meticulously curated collectibles that promise to delight discerning enthusiasts. Collector's Haven offers custom orders, up-to-date price guides, and a promise that our products are of the highest quality. Join us for the unveiling of our "Toys Through Time" exhibit!

[Insert high-quality images or videos showcasing exclusive collectibles and the elegant ambiance of the store.]

"Collector's Haven is not just a store; it's a gallery, a museum of precious collectibles where every piece tells a story," remarked John Smith, the visionary behind Collector's Haven.

Step into a world of exclusivity at Collector's Haven and discover extraordinary collectibles on our opening day. Special privileges await our first-time visitors! Explore more at www.collectors-haven.com or reach out to us at (321) 654-9870.

Collector's Haven, nestled in the sophisticated locale of Greenfield, is a premium destination for rare and high-quality collectibles. Established by connoisseur John Smith, it's a realm where passion meets exclusivity, offering a curated selection of unique and limited-edition pieces for the true collectors.

Media Contact:
John Smith
(321) 654-9870
[email protected]
www.collectors-haven.com

###
Both examples showcase the key components and best practices that make up a successful press release. Both are easily configurable to suit your business, allowing you to get your press release out even easier than before.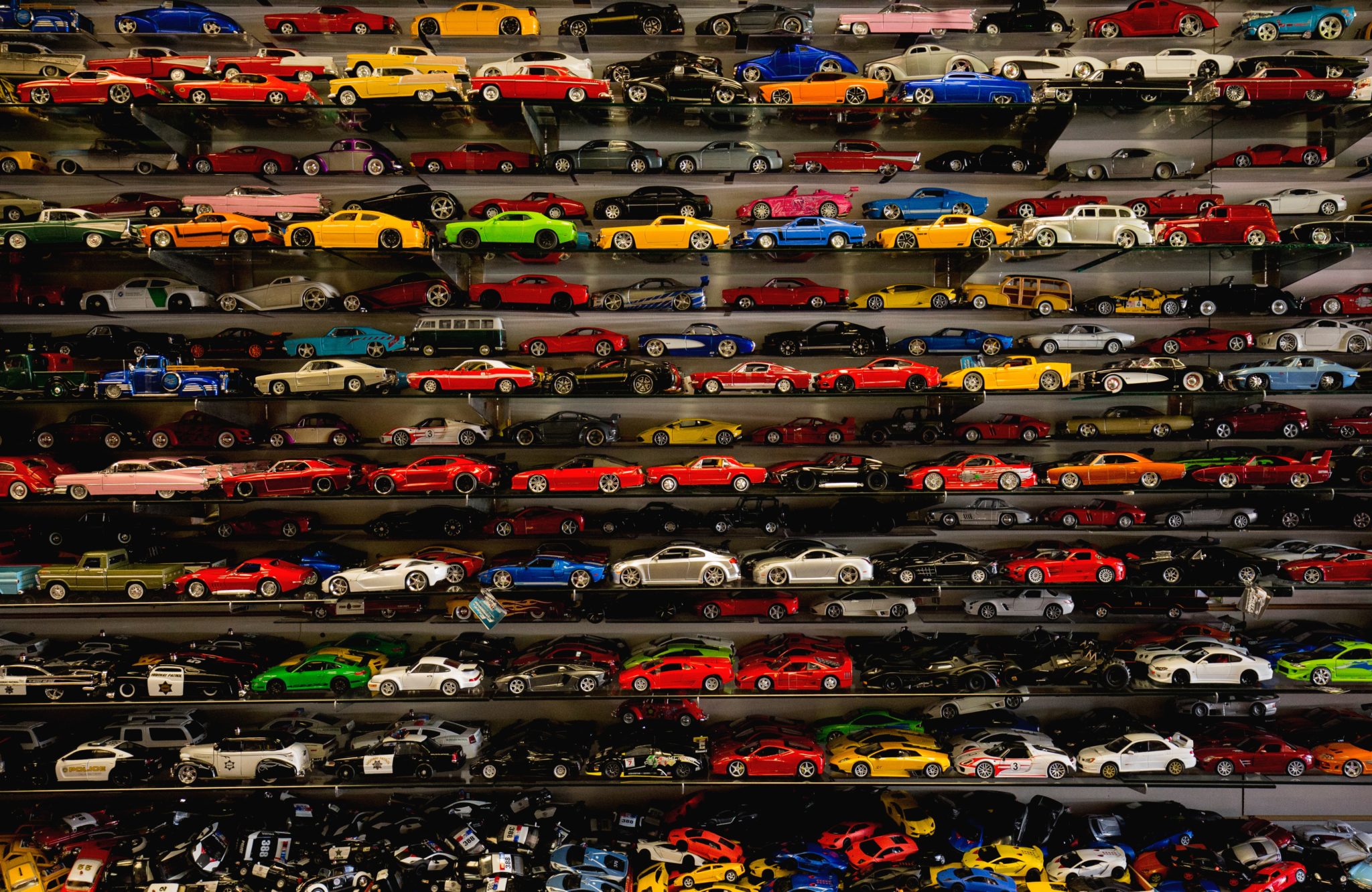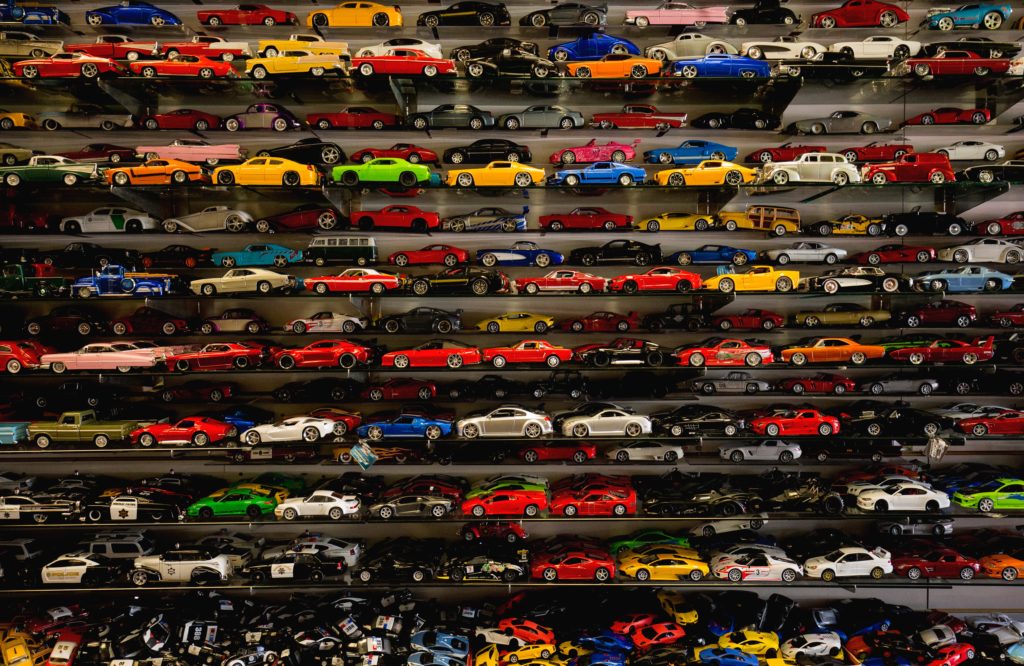 How to Correctly Distribute Your Press Release
Understanding the distribution process is pivotal when you intend to disseminate your press release effectively. Below is a detailed guide focusing on the selection of suitable distribution platforms, reaching your intended audience, and avoiding common pitfalls during the distribution process.

Identify Your Audience: Start by identifying who your intended audience is. Knowing your audience will guide your selection process, allowing you to choose platforms that are frequented by your target demographic. This is vital because disseminating your press release to the wrong audience may yield suboptimal results.

Choose the Appropriate Platform: There are numerous distribution platforms available, each with its unique audience and reach. Select platforms that align with your audience's interests and preferences. For instance, a toy store press release might fare better on platforms frequented by parents, educators, or toy enthusiasts.

Leverage Platforms for Distribution: Platforms like AmpiFire can exponentially increase the reach of your press release. AmpiFire allows you to automate the distribution process, ensuring that your press release is featured on prominent websites, news outlets, blogs, and social media. Check out AmpiFire here!

Craft a Captivating Headline and Content: No matter the platform, the content of your press release must be compelling. A captivating headline and well-structured content can enhance engagement levels and encourage sharing, increasing the likelihood of reaching a wider audience.

Avoid Over-Promotional Content: Common pitfalls to avoid include making your press release overly promotional. Strive for a balanced and informative tone, focusing on the news value of your announcement rather than blatant self-promotion. Over-promotional content can be off-putting and reduce the credibility of your release.

Monitor & Analyze Performance: After distribution, closely monitor the performance of your press release. Analyzing metrics such as engagement, reach, and conversion can provide insights into the effectiveness of your distribution strategy and inform future efforts.

Adjust Strategy as Needed: Based on the performance analytics, be ready to adjust your distribution strategy if needed. If the press release is not gaining the desired traction, consider modifying your approach. This can include selecting different platforms or tweaking the content for better engagement.
Choosing the right distribution method can make or break your press release's success. With the right strategies and tools, such as AmpiFire, you'll ensure your news reaches its intended audience. Always research and select platforms tailored to your specific needs to maximize your press release's impact.
Your press release for a new toy store should be shared with more people.

Discover AmpiFire and get your press releases seen on Google News, YouTube, SlideShare, Apple Podcasts and many more…

Click Here To Learn More
Crafting and distributing a compelling press release is essential for the visibility and success of your new toy store. By utilizing the tailored templates and samples provided, you can effectively convey your message and attract your desired audience. Remember, the choice of distribution platform is crucial, so choose wisely and make your announcement stand out in the crowd.
Frequently Asked Questions
How Do I Craft the Perfect Headline for My Press Release?
Creating the perfect headline involves focusing on being clear, concise, compelling, and credible. It should grab attention and make the reader want to learn more about your announcement.
Is AmpiFire the Best Choice for Distributing My Press Release?
While I've found AmpiFire extremely helpful in getting my press releases the exposure they need, it's crucial to consider your specific needs and explore other platforms to find your best fit. However, in terms of automation and reach, AmpiFire does have a significant edge.
How Important Is Identifying the Right Audience for My Press Release?
Identifying the right audience is crucial! It guides where and how you distribute your press release, ensuring your announcement gets in front of the people who truly care about it. If your target audience doesn't see it, your message is lost.
Can Overly Promotional Content Harm My Press Release's Credibility?
Absolutely, overly promotional content can indeed harm the credibility of your press release. Balancing information and promotion is key to maintaining trust and interest.
What's the Ideal Length for My Press Release?
Keeping your press release concise while including all necessary details is key. Typically, a length of around 400 to 500 words is sufficient to convey the message without losing the reader's interest.
How Can I Enhance the Readability of My Press Release?
To enhance readability, use short paragraphs, bullet points, subheadings, tables, and numbered lists. This not only makes the content more scannable but also more engaging and easier to understand.
Can I Distribute My Press Release to Multiple Platforms?
Definitely! Distributing your press release to multiple platforms increases its reach and the probability of it being seen by your intended audience. It's all about maximizing visibility!
Is Monitoring and Analyzing the Performance of My Press Release Necessary?
It's absolutely crucial. Monitoring and analyzing the performance provide insights into the effectiveness of your distribution strategy and can guide future efforts to ensure optimal results.
Should I Adjust My Strategy Based on the Performance of My Press Release?
Yes, if your press release isn't gaining the desired traction, modifying your approach or choosing different platforms can enhance its visibility and effectiveness. Being flexible and adaptive is key.
How Do I Maintain a Balanced and Informative Tone in My Press Release?
Maintaining a balanced and informative tone involves focusing on the news value of your announcement while avoiding blatant self-promotion. Be clear, concise, and provide value to your reader.