In This Guide:
12 critical elements for a killer press release for a new hardware store.
1 blank press release template ideal for a new hardware store announcement.
1 completed press release sample to show a finished product.
The best methods to follow for successful distribution of your press release.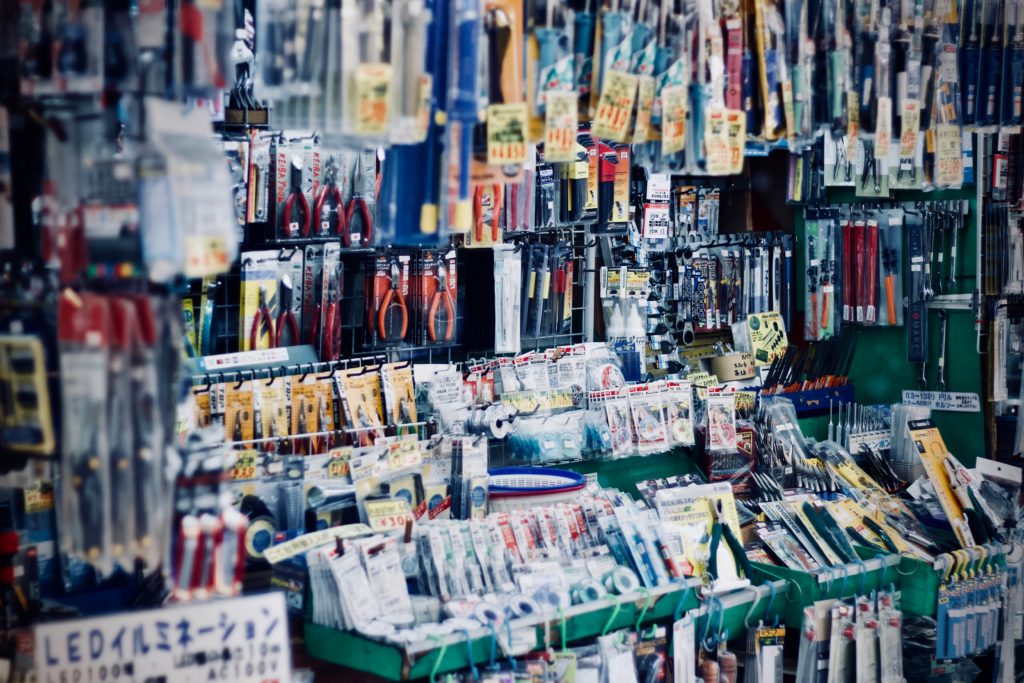 12 Key Components for a Masterful Press Release for a New Pet Store
Getting the word out about your new hardware store requires precision, clarity, and a dash of creativity. Let's delve into the core elements of a press release that will capture the attention of your audience.
1. Opening Marks
"FOR IMMEDIATE RELEASE", the standard opening mark for any press release, lets both you and the read know its ready for public view.

2. Headline
The headline is essentially your front porch. A well-crafted headline is essential because it's the first thing readers see. Ensure it's short, compelling, and highlights the most exciting news about your hardware store. For instance, "Eco-Friendly DIY Haven Opens Downtown!"

3. Sub-heading
Consider this a sneak peek into what's in store (pun intended). The sub-heading is an opportunity to expand on the headline. Example: "Modern Tools, Green Products, and Expert Workshops Await."

4. Dateline
The dateline always precedes the introductory paragraph. It's pretty simple, just the city and the date of the press release.

5. Introductory Paragraph
First impressions matter, and the introductory paragraph is your chance to capture your store's essence. Just as you'd showcase the best tools in your display window, this section should offer the highlights of what makes your store stand out. Is it the first hardware store in the area to offer 24/7 service? Say it! Begin with an intriguing fact or statistic, like "Did you know 70% of DIY projects start after midnight? That's why we're open 24/7!". Engaging your audience from the start is a great way to draw them in.

6. Body
The body is the heart and soul of your announcement. Here are a few tips:
Structure: Start with the most crucial information, followed by supporting details.
Language: Always use clear and simple language. Technical jargon might put off the average DIY enthusiast.
Length: Keep it concise, preferably under 400 words. Long-winded releases tend to lose the reader's attention.
Unique Offerings: This is your chance to show what sets your new hardware store apart. Highlight features like eco-friendly products and DIY workshops. For instance, "Join our weekend workshop on sustainable home repairs!"

7. Multimedia
Including high-quality images or short videos can illustrate what words might not capture. Consider showcasing a workshop in action or a new eco-friendly product range.

8. Quotes & Testimonials
There's power in third-party validation. Incorporate a quote from a satisfied customer or a local DIY expert.

9. Call to Action (CTA)
The CTA is meant to direct your audience's next steps. Encourage readers to visit the store, sign up for a workshop, or follow on social media. Use this section to mention any promotional offers. Remember, make your request clear.

10. Boilerplate
This is a short section about your hardware store. Think of it as the 'About Us' section. Highlight your store's mission, vision, and core values but keep it short and sweet.

11. Contact Information
Be accessible! Always provide a way for journalists or customers to reach out. Include an email address, phone number, and physical store location.

12. Closing Marks
Typically, "###" or "-30-" is used to signify the end of a press release. This traditional mark lets journalists know they've reached the end of your announcement.
Remember, the essence of a press release is to inform while captivating the audience. With these components in place, your hardware store's announcement will undoubtedly leave an impression.
Press Release Template for a New Hardware Store
Crafting a press release for your new hardware store doesn't have to be a daunting task. With this adaptable template, you'll have a structured guide to make your announcement resonate with potential customers.
FOR IMMEDIATE RELEASE

Headline:
Eco-Friendly DIY Oasis Now Open in [City Name]!

Sub-heading:
Modern Tools, Green Products, and Expert Workshops Await at [Store Name] on [Street Name]

Dateline:
[City], [Date]

Introductory Paragraph:
[Store Name], a dedicated hub for [specific trait like 'sustainable DIY products' or 'advanced home repair tools'], is delighted to unveil its newest location at [Store Address]. Offering [City/Community]'s residents a unique [shop/service experience], this store is primed to become a favorite destination for both amateur and experienced DIY enthusiasts.

Body:
Located in the heart of [City/Neighborhood], [Store Name]'s grand opening on [specific date] promises not just high-quality tools but also a range of [unique offerings like 'eco-friendly products' or 'weekend DIY workshops'].

From [Product 1] to [Product 2], our vast selection caters to various home improvement needs. Our store layout has been designed for easy navigation, ensuring customers find exactly what they need. Furthermore, we're introducing [specific workshop, e.g., "a monthly eco-friendly home repair workshop"], reflecting our commitment to sustainable living and community engagement.

Multimedia:
[Embedded workshop teaser video or store interior image here.]

Quotes & Testimonials:
"The great range of green products at [Store Name] is truly unmatched in [City]." – [Name, Title/Occupation]

Call to Action:
To celebrate our store's opening, we're offering a [specific discount or offer, e.g., '20% discount on select items'] until [end date]. Visit us at [Store Address], or call us at [Phone Number] to learn more. Don't miss our first workshop on [specific date]!

Boilerplate:
Founded in [Year], [Store Name] is a trailblazer in [specific hardware niche, e.g., 'sustainable home repair solutions']. Committed to quality, innovation, and community engagement, [Store Name] offers a diverse range of products and workshops tailored for DIY enthusiasts in [City/Region].

Contact Information:
Media Contact: [Your Name/PR Representative's Name]
Phone: [Phone Number]
Email: [Email Address]
Address: [Physical Store Address]

###
With this template, you're well-equipped to make your hardware store announcement standout. Remember to customize the placeholders with your specific details and, most importantly, infuse it with your store's unique personality and offerings.
Press Release Sample for a New Hardware Store
Seeing an actual sample can truly illustrate the power of a well-written press release. To help new hardware store owners understand better, here's a detailed sample announcement, showcasing the elements in action.
FOR IMMEDIATE RELEASE

"GreenHouse Tools: Where Sustainability Meets Craftsmanship!"

Eco-Conscious DIY Haven Opens Its Doors in Downtown Chicago

Chicago, IL, April 25, 2023 – GreenHouse Tools, Chicago's newest destination for sustainable home improvement solutions, proudly announces its grand opening at 47 Elm Street. With a unique blend of environmentally-friendly products and hands-on DIY workshops, the store is set to revolutionize the local DIY scene.

Located in the bustling heart of downtown Chicago, GreenHouse Tools' opening day on May 5th promises not just top-tier tools but an assortment of green products that cater to the conscious consumer. From bamboo-based tools to recycled metal nails, the store's offerings emphasize a commitment to the planet without compromising on quality.

[A vibrant image of the store's exterior, showcasing its modern design and eco-friendly signage.]

"Having previewed GreenHouse Tools' offerings, I can genuinely say it's a game-changer. The emphasis on sustainable products makes it a unique spot for eco-conscious DIY enthusiasts like me." – Laura Mitchell, Local DIY Blogger.

In celebration of our store's launch, every visitor during our opening week receives a complimentary bamboo toolset. Dive into the world of eco-friendly DIY by visiting us at 47 Elm Street or call (123)-456-7890 for inquiries. Also, mark your calendars for our inaugural eco-home improvement workshop on May 12th!

Our Story
Established in 2023, GreenHouse Tools stands at the intersection of DIY craftsmanship and environmental responsibility. Located in Chicago, the store aims to provide the community with green alternatives to standard hardware products, emphasizing quality, sustainability, and education.

Press Contact:
Mark Roberts
(123)456-7890
[email protected]
47 Elm Street, Chicago, IL

###
This sample encapsulates the essence of a new hardware store while emphasizing its unique selling proposition: sustainability. Such examples offer a tangible glimpse into the art of press release crafting, allowing business owners to visualize the potential impact of their announcements.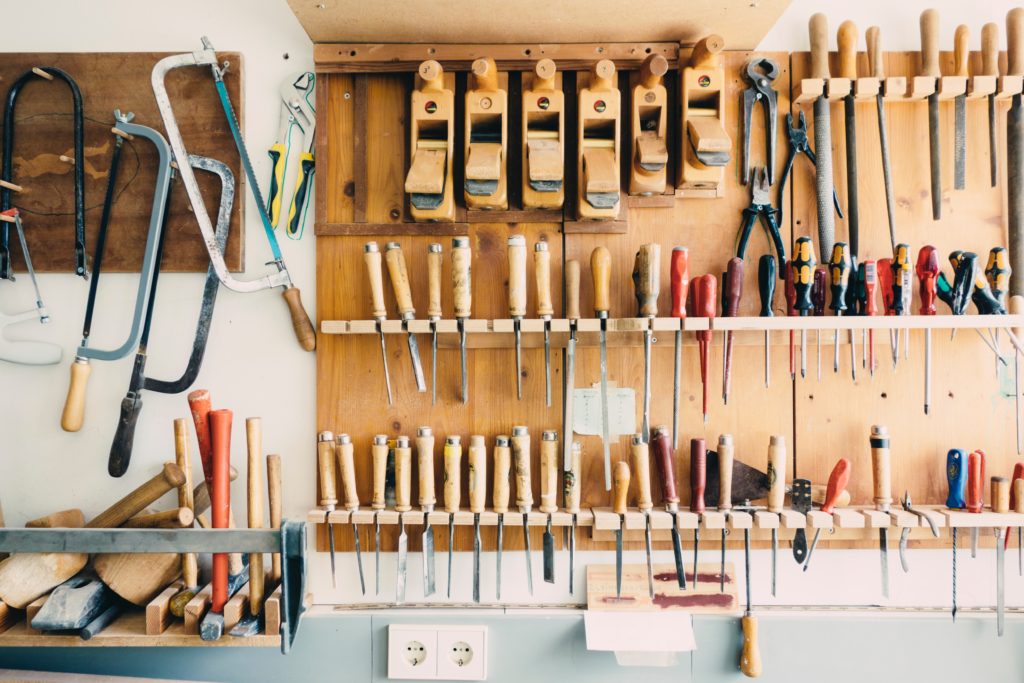 Best Practices for Distribution Your Press Release
Crafting a stellar press release is only half of the battle. Ensuring that your press release reaches the right audience and gains the traction it deserves is equally crucial. Here are best practices to effectively distribute your press release, ensuring it makes an impact.
Choosing the Right Time to Send Out Your Press Release
In general, aim to send out your press release during the early part of the week, preferably Tuesday or Wednesday. Mondays can be hectic, while releases sent later in the week might be overlooked. Besides that, refrain from sending press releases right before or during major holidays when journalists are likely out of the office.
Quality Over Quantity Matters in Distribution
Instead of blanketing every media outlet, focus on those relevant to your hardware store niche. A personalized pitch to fewer, more relevant journalists or bloggers can yield better results. A gentle follow-up after a few days can be beneficial. But remember, incessantly pushing might turn potential promoters off.
Balancing Your Approach by Using Platforms Like AmpiFire
Platforms like AmpiFire can greatly amplify your reach, but it's essential to complement it with manual outreach for a more personalized touch. AmpiFire also provides you with analytical tools to track the success of your press release distribution. This way, you can tweak your strategy for future releases.

See if AmpiFire is right for your business here!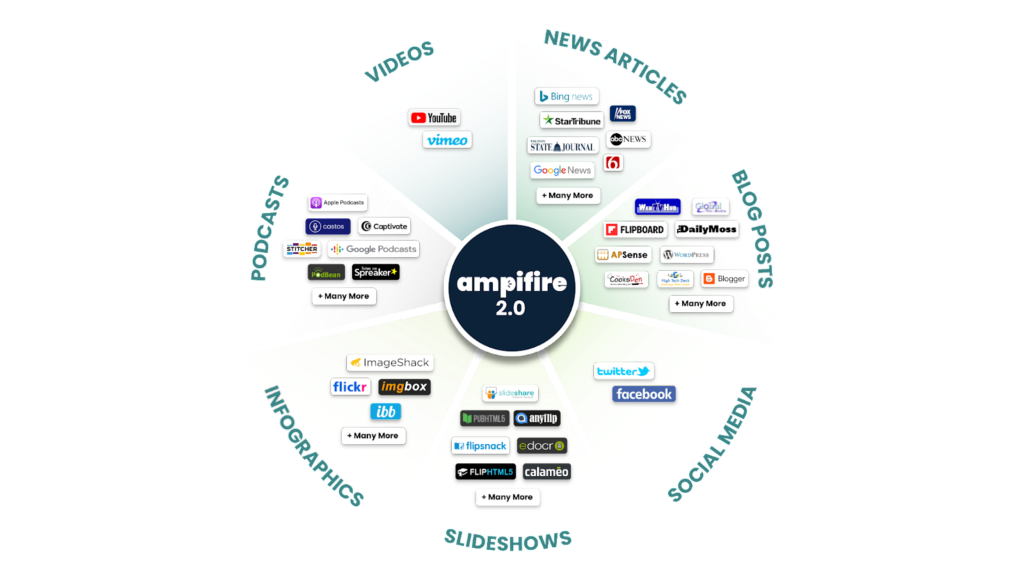 Navigating the distribution of a press release for your hardware store is crucial to its success. By timing it right, focusing on quality distribution, and using platforms like AmpiFire, you position your store for optimal exposure. Dive in, get your message out there, and watch your hardware store thrive.
Your press release for a new hardware store should be shared with as many people as possible.

Discover AmpiFire and get your press releases seen on Google News, YouTube, SlideShare, Apple Podcasts and many more…

Click Here To Learn More
Crafting an effective press release for your new hardware store is both an art and a science. By following the outlined best practices, you'll not only create attention-grabbing press releases but also maximize their impact through strategic distribution. Harness the power of storytelling, and watch your hardware store thrive in the spotlight.
Why Should I Even Bother With Press Releases?
Look, I get it. In this digital age, it's easy to think press releases are a thing of the past. But trust me, a well-crafted press release can still be a game-changer. Press releases are about telling a story and grabbing attention, and when done right, they can drive real-world results, from media coverage to a surge in sales.
How Do I Craft The Perfect Press Release?
Crafting the perfect press release is a mix of art and science. It's all about grabbing attention, being clear, and delivering your message in a way that's compelling. Keep it concise, and always target it to the right audience. Remember the guidance I shared earlier, and you'll be golden.
When's the Best Time to Send Out a Press Release?
Timing is everything. The best days are typically Tuesday or Wednesday. Avoid weekends and major holidays. Why? Because journalists and reporters are swamped with tons of pitches daily. You want yours to stand out and not get buried.
What About Using Platforms Like AmpiFire for Distribution?
I've found AmpiFire to be a useful tool, but it shouldn't be your only strategy. Using a mix of platforms and manual outreach will often yield the best results. While AmpiFire does the job, remember to also maintain a personal touch in your outreach efforts.
Are Press Releases Only for Big News?
Absolutely not! Anything that provides value or sparks interest can be press release-worthy. Whether you're announcing a new product, sharing a success story, or giving insights on an industry trend, it's all about the narrative.
How Important Is the Quality of Distribution vs. Quantity?
Quality over quantity, always. Instead of blasting your press release everywhere, target it. A tailored approach ensures you hit the right eyes and ears, leading to better results.
Why Mention AmpiFire? Are There No Other Platforms?
Of course, there are other platforms. PRWeb, PR Newswire, and Business Wire, to name a few. But AmpiFire has its unique features that make it stand out. That said, it's always a good idea to evaluate different platforms to see what works best for you.
Any Quick Tips for Those New to Press Releases?
Keep it simple. Ensure your headline grabs attention and your content is clear and to the point. Remember, you're telling a story. Make it one worth reading.
Is There a Specific Copywriting Framework I Can Use for My Press Release?
Using a framework can be super helpful. One I often recommend is the 4Cs: Clear, Concise, Compelling, Credible. This ensures your message is on point, interesting, and trustworthy. It's a simple yet effective tool to craft a killer press release.