In This Guide:
12 Important additions to any press release for a new electronics store.
1 press release temple for you to customize as needed.
1 hypothetical press release sample to guide you through writing.
Information on how to successfully distribute your press release.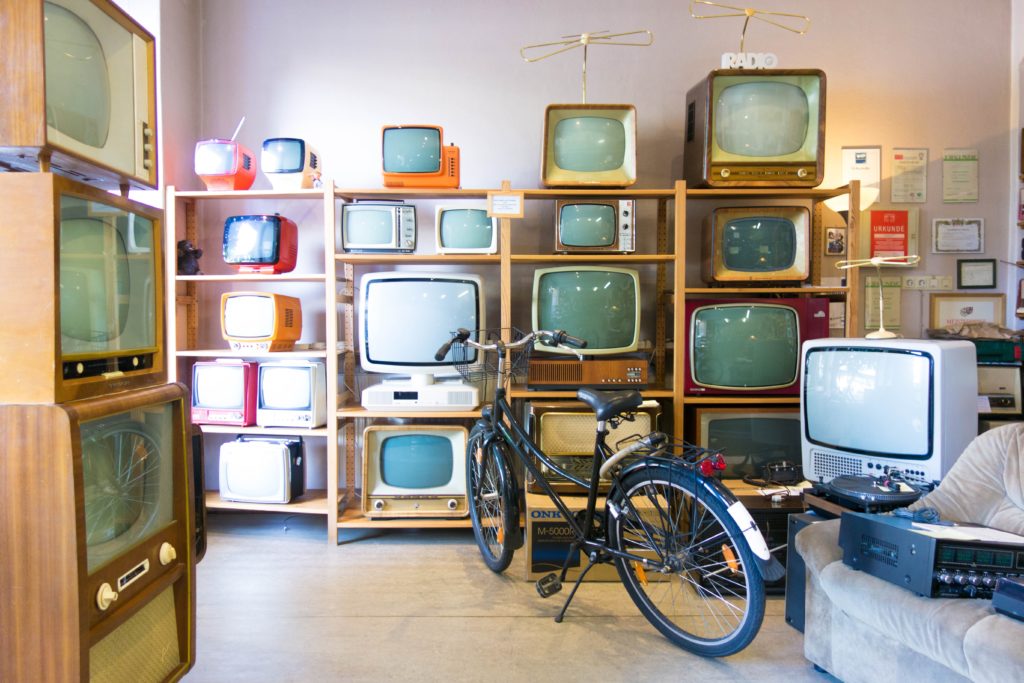 12 Essential Parts of a Press Release for a New Electronics Store
Creating a well-structured and engaging press release for a new electronics store involves a delicate intertwining of essential components, each serving a pivotal role in communicating your message.
1. Opening Marks
Opening marks are your starting point; it sets the stage for your announcement. In the context of an electronics store, it might highlight the innovative nature of your products or the unique value you are bringing to the local market. Typically, "FOR IMMEDIATE RELEASE" is used.

2. Headline
A headline is the gateway to your press release; it needs to seize attention promptly. For a new electronics store, creating captivating and concise headlines is paramount. A headline like "Revolutionizing Your Tech Experience: [Store Name] Opens in [Location]!" could be engaging and informative.

3. Sub-heading
Sub-headings act as hooks to maintain reader engagement. They should provide a bit more detail about the announcement, perhaps hinting at the range of products or the unique selling proposition of the store.

4. Dateline
The dateline is crucial, providing readers with the release date and the store's location, letting them know when and where the news is happening, which is vital for a store opening announcement.

5. Introductory Paragraph
The introductory paragraph should encapsulate your store's essence and must be crafted with utmost precision. It's crucial to engage readers within the first few sentences, offering them a snapshot of who you are and what your store offers, while also generating excitement about the store opening.

6. Body
In crafting the main content of the press release, it's crucial to answer who, what, when, where, why, and how, offering all necessary particulars about the store's inauguration. The wording must be straightforward and to the point, presenting the material in an organized fashion. Highlight any distinct products or offerings like specialized gadgets or tailored orders, sparking interest for the readers to learn more and, ultimately, drop by the store.

7. Multimedia Elements
Incorporating images and videos is a smart move to enhance your press release visually. A vibrant photo of your store or a snappy promotional video can help in creating a buzz around your new electronics store.

8. Quotes & Testimonials
Including quotes from satisfied customers or experts in the field can enhance the credibility of your press release. Quotes offer a human element, allowing readers to connect with your store on a personal level. They serve as social proof and can greatly influence potential customers' perceptions and decisions.

9. Call to Action (CTA)
A CTA is where you guide the readers on what to do next. Whether it's visiting your store, browsing your website, or availing a special deal or promotion, be clear and direct but avoid sounding too salesy or desperate.

10. Boilerplate
The boilerplate is your chance to provide a brief background about your store. Keep it short and sweet, mentioning key information like why you decided to open your store and what you aim to achieve.

11. Contact Information
Don't forget to include comprehensive contact information, like your store address, email, phone number, and any relevant social media handles, allowing interested parties to get in touch easily.

12. Closing Marks
Closing marks signify the end of your press release. Most press releases use the characters "###" to signal their end. They are essential for wrapping up your announcement neatly.
Most importantly, each of these components should be woven together seamlessly, maintaining a balanced and engaging flow, ensuring your new electronics store announcement is both informative and compelling.
Press Release Template for a New Electronics Store
Crafting an impeccable press release is paramount for your new electronics store; here is a customizable template that ensures you don't miss out on any crucial details:
FOR IMMEDIATE RELEASE

Headline:
[Your Store Name]: Revolutionizing Your Tech Lifestyle Opens in [City, Location]!

Sub-heading:
Experience cutting-edge technology with a wide range of unique and specialty electronics!

Dateline:
[City], [Date]

Introductory Paragraph:
We are elated to introduce [Your Store Name], a beacon of tech innovation and supreme quality, opening its doors in [Location] on [Opening Date]. Our store promises to offer [Brief Description of what makes your store special, e.g., exclusive products, competitive prices, unmatched customer service, etc.].

Body:
At [Address], we're your go-to destination for [insert specialty electronics or brands]. Whether you're a gadget guru or just looking for the essentials, we've got a bit of everything! Our team, warm and well-informed, is here to help you discover the ideal product for your lifestyle. We're passionate about offering [City] a unique gateway to the most innovative and cutting-edge electronics available.

Multimedia Elements:
[Insert High-quality images and/or videos of your store and products]

Quotes & Testimonials:
[Your Store] is exactly what [City] needed! The range of products and the level of service are unmatched!" – [Name, Title, if applicable, e.g., Happy Customer or Tech Blogger]

Call to Action:
Don't miss out on experiencing the future of technology! Visit us at [Address] or explore our innovative range online at [Website]. Avail [mention any special promotions or opening discounts] by being one of our first visitors!

Boilerplate:
[Store Name] was founded to bring cutting-edge electronics and exceptional customer service to [City]. Our commitment to quality and innovation makes us a premier choice for all your tech needs.

Contact Information:
[Name]
[Phone Number]
[Email Address]
[Website]
[Your Store Address]

###
This template incorporates all the essential elements, making it a practical tool for anyone looking to announce the launch of their new electronics store. Readers can simply insert their specific details to tailor it to their needs, ensuring a comprehensive and compelling press release.
Press Release Sample for New Electronics Store
To help visualize how your finalized press release should look, below is a meticulously crafted sample for "Tech Haven," a hypothetical new electronics store:
FOR IMMEDIATE RELEASE

Tech Haven: Your Gateway to the Future of Electronics Now in Manhattan!
Explore the New Age of Electronics with Exclusive Products and Unbeatable Services!

NEW YORK CITY, October 1, 2023 – We are thrilled to unveil Tech Haven, a new pinnacle of technological advancement and customer service, making its debut in Manhattan on November 15, 2023. Tech Haven is not just a store; it's a destination where tech enthusiasts and everyday consumers can discover exclusive, cutting-edge electronics, and experience unparalleled customer service.

Situated at 123 Future Lane, Manhattan, Tech Haven boasts a curated selection of innovative products, from autonomous gadgets to virtual reality equipment, catering to a diverse clientele. Our team of tech-savvy professionals is committed to helping you navigate our extensive range to find the perfect fit for your lifestyle.

[Insert High-Quality Images/Videos of Store/Products Here]

"Our customers deserve nothing but the best, and Tech Haven delivers just that! The combination of unique products and knowledgeable staff creates an unmatched shopping experience." – John Doe, A Satisfied Customer

Embark on your tech journey with us! Be one of the first to explore Tech Haven at 123 Future Lane or browse our expansive collection online at techhaven.com. Seize the opportunity to avail exclusive opening day promotions and discounts!

Tech Haven emerges as a trailblazer in the electronics retail space in New York City, offering a variety of high-tech products coupled with exceptional customer service. Our devotion to innovation and quality positions us as the preferred choice for technology enthusiasts.

Press Contact:
Jane Smith
(123) 456-7890
[email protected]
www.techhaven.com
123 Future Lane, Manhattan, New York

###
This comprehensive sample highlights how to effectively convey the excitement and uniqueness of your new electronics store while providing all the essential details, and it follows the format and includes the components mentioned in the provided template.
Selecting the Right Distribution Method for Your Press Release
After crafting an effective press release for your new electronics store, the next crucial step is to ensure it reaches the maximum number of potential customers and interested parties through proper distribution channels. Here's a guideline to select the right distribution method for your press release:
1. Identify Your Target Audience
Before distributing, it's paramount to know who you want to reach. Understanding your audience's preferences, habits, and demographics will help in selecting the optimal distribution channels, whether it's local news, tech blogs, or social media platforms. Knowing your audience is key to crafting a message that resonates and selecting the right places to deliver it.

2. Choose the Right Distribution Platform
There are numerous platforms available for press release distribution, including online PR sites, email, social media, and more. Evaluate the reach, credibility, and audience base of each platform and select those that align with your target audience and business goals.

3. Utilize Platforms like AmpiFire for Amplified Distribution
AmpiFire can play a significant role in distributing your press release effectively. It helps in creating a robust online presence by publishing your press release to high-traffic websites, news sites, blogs, podcast directories, and more, ensuring that your announcement gets the visibility it deserves. AmpiFire takes the guesswork out of distribution, making it easier to reach your intended audience quickly and efficiently. Learn more about AmpiFire here!

4. Avoid Common Distribution Pitfalls
Incomplete Contact Information: Always include complete and accurate contact information to facilitate follow-ups from interested parties or journalists.
Ignoring Local Media: Local newspapers, TV stations, and radio channels are invaluable for reaching a local audience, so don't overlook them in your distribution strategy.
Inadequate Follow-up: Distributing your press release is not the end. Monitor the performance, engage with the audience on social media, and be prepared to respond to any inquiries or opportunities that arise.

5. Leverage Social Media
Social media platforms are powerful tools for press release distribution. Share your announcement on all your business's social media accounts and encourage your followers to share it. Utilize paid promotions if needed to extend your reach further.

6. Monitor and Measure the Results:
Post-distribution, it's essential to monitor how your press release is performing. Track the number of views, shares, and mentions to gauge the effectiveness of your distribution strategy and make adjustments as needed.
Remember, a well-distributed press release can significantly enhance your new electronics store's visibility and contribute to its success. Balancing a mix of different distribution methods and avoiding common mistakes can maximize the impact of your announcement.
Your press release for a new electronics store should be seen by more people.

Discover AmpiFire and get your press releases seen on Google News, YouTube, SlideShare, Apple Podcasts and many more…

Click Here To Learn More
Make sure you draft your press releases effectively, select the right distribution methods, and monitor their impact. And remember, even the best press release won't yield results if it's not distributed properly! So, are you ready to draft a press release that grabs attention and makes an impact, or will you let your announcements go unnoticed?
Frequently Asked Questions
How can I draft a compelling press release for my electronics store?
Crafting a compelling press release involves using a clear and concise template, pinpointing your audience, and selecting apt distribution channels, ensuring the release is informative, engaging, and to the point.
Is the press release template mentioned really simple to use?
Absolutely! The template provided is straightforward, just insert your specific details where needed, ensuring a swift and hassle-free experience.
Can you elaborate on how AmpiFire aids in press release distribution?
AmpiFire enhances press release distribution by publishing your content to high-traffic sites, blogs, and news sites, ensuring wider visibility, but it's vital to evaluate if it aligns with your business needs as it might not be the only solution out there.
Why is identifying the target audience crucial before distributing the press release?
Identifying your target audience is pivotal because it aids in crafting a message that resonates and selecting the right distribution channels, maximizing the impact of your announcement.
What common mistakes should I sidestep while distributing the press release?
Avoid incomplete contact information, ignoring local media, and inadequate follow-up to sidestep common pitfalls in press release distribution, ensuring optimal reach and response.
How can utilizing social media enhance my press release's visibility?
Leveraging social media platforms can exponentially increase your press release's visibility by sharing your announcement to a wider, varied audience and utilizing paid promotions when necessary.
Why is the monitoring and measuring of results indispensable after distribution?
Monitoring and measuring results post-distribution are indispensable to assess the effectiveness of your distribution strategy and to make any necessary adjustments.
How does avoiding passive voice make the press release more clear and engaging?
Avoiding passive voice makes your press release more direct, clear, and engaging, ensuring your message is conveyed more effectively to the audience.
Is being concise really crucial in writing press releases?
Yes, being concise is critical because it makes the press release more readable and ensures that the audience grasps the main points quickly and effectively.
How crucial is it to select the right distribution platforms?
Choosing the right distribution platforms is fundamental to ensuring your press release reaches the intended audience and aligns with your business goals, making the announcement more impactful.