In This Guide:
12 important components for crafting a press release for a new acupuncture clinic.
1 press release template to use as a framework.
1 hypothetical completed press release sample to help kickstart the writing process.
Tips and tricks on how to choose the proper distribution platform for your press release.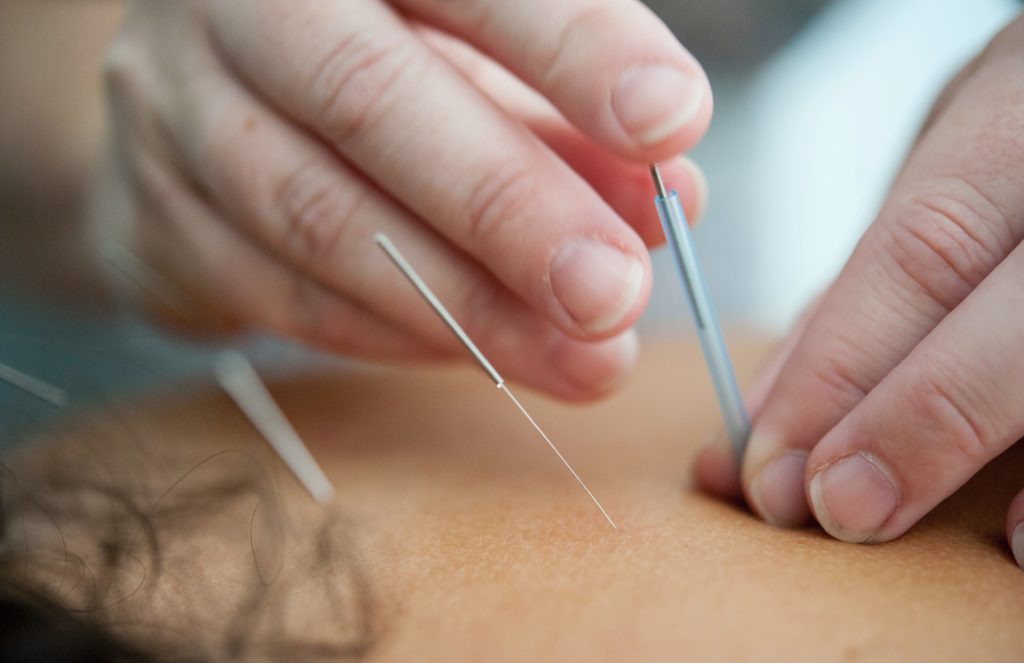 12 Key Elements to an Effective New Acupuncture Clinic Press Release
Crafting an effective press release requires meticulous attention to its diverse components, ensuring each element plays its role in conveying the desired message.
1. Opening Marks
Begin your press release with a symbol or note that designates the start of your official announcement, like "FOR IMMEDIATE RELEASE". This notifies journalists and readers about the urgency and relevance of the content.

2. Headline
The headline should be a magnetic, concise declaration that ensnares the curiosity of your readers. It's the gateway to your acupuncture clinic's story, so make it as engaging as possible while maintaining clarity and relevance. Consider phrases that encapsulate the unique essence of your acupuncture services, sparking interest and encouraging further reading.

3. Sub-heading
The sub-heading works in tandem with the headline, offering a chance to maintain the reader's engagement and elaborate slightly on the headline's message. It should be equally compelling, giving a bit more insight into what your clinic offers or stands for.

4. Dateline
The dateline is crucial because it provides the release date and origin city of the press release, offering readers context regarding the timing and location of your acupuncture clinic's announcement.

5. Introductory Paragraph
Here, the essence of your acupuncture clinic should be eloquently captured. Start with engaging sentences that answer the fundamental questions of who, what, when, where, and why. This is your chance to draw the reader deeper into your story, so integrate engaging tips or fascinating facts about acupuncture or holistic health.

6. Body
Delve into the specific details of your acupuncture business in this section. Utilize straightforward and inviting language to describe the structure, content, and any unique products or services your clinic offers. This is where the uniqueness of your acupuncture clinic shines, so be specific and deliberate with every piece of information, ensuring it adds value and interest to the reader.

7. Multimedia Elements
Images and videos are indispensable tools in promoting your new acupuncture clinic. They break the monotony of text, providing a visual representation of your services and ambiance. Use high-quality, relevant multimedia elements to enhance understanding and retention of your message.

8. Quotes & Testimonials
Incorporating authentic quotes from satisfied customers or experts in acupuncture can elevate the credibility and relatability of your press release. These testimonials serve as social proof, helping to establish trust and connection with potential clients.

9. Call to Action (CTA)
Guide the reader on the next steps with a clear, concise CTA. Whether it's encouraging them to avail a special deal, book an appointment, or visit your clinic, be specific in what you want them to do, avoiding vague or overly ambitious requests.

10. Boilerplate
Conclude the main body with a succinct, sweet recapitulation of your acupuncture clinic's mission and motivation for opening. This should reflect the core values and goals of your clinic, leaving a lasting impression on the reader.

11. Contact Information
Provide clear and accurate contact information, including your clinic's address, phone number, email, and website. This enables interested parties and journalists to reach out easily for more information or clarifications.

12. Closing Marks
Signify the end of your press release with closing marks like "###" or "-30-", indicating to the reader and the media that they have reached the conclusion of your announcement.
Each component of your press release should be meticulously crafted, focusing on engaging the reader and conveying your acupuncture clinic's unique story and offerings effectively. Keep in mind the significance of each element in constructing a cohesive, compelling narrative that resonates with your intended audience.
Press Release Template for New Acupuncture Clinic
Crafting an engaging and effective announcement for your new acupuncture clinic can be seamless with the right template. Here's a tailored template to ensure your clinic's unique offerings and essence are highlighted compellingly and succinctly.
FOR IMMEDIATE RELEASE

Headline:
Exciting New Journey: [Clinic Name], A Holistic Acupuncture Oasis, Opens in [City]!

Sub-heading:
Discover a Sanctuary of Balance and Wellness: Explore Innovative Acupuncture Treatments and Holistic Therapies Tailored Just for You!

Dateline:
[City], [Date]

Introductory Paragraph:
We are overjoyed to introduce [Clinic Name], your new sanctuary for holistic well-being and innovative acupuncture treatments in [City]. Opening its doors on [Opening Date], [Clinic Name] is dedicated to providing personalized therapies focused on balancing mind, body, and spirit. Located at [Address], our clinic offers a tranquil environment, state-of-the-art facilities, and expert practitioners passionate about your holistic health journey.

Body:
At [Clinic Name], we specialize in [List the Types of Acupuncture and/or Therapies Available], aiming to offer a unique and rejuvenating experience for each individual. Our treatments are designed to [mention the benefits like 'relieve stress,' 'improve sleep,' 'enhance well-being,' etc.].

Unique Offerings:
[Mention any unique services, therapies, or products available].
[Provide details about the experience and benefits of these offerings].

Expert Practitioners:
Our team, led by [Name of the lead practitioner or owner], is comprised of certified and experienced practitioners committed to your well-being.

Multimedia Elements:
Include high-resolution images or videos showcasing the serene ambiance, treatment rooms, and team members to provide a visual insight into the experience at [Clinic Name].

Quotes & Testimonials:
"[Insert a genuine, positive quote from a happy client or an expert in acupuncture praising the quality of services and ambiance at your clinic.]" – [Name], [Title or Occupation]

Call to Action:
Discover a world of holistic rejuvenation and balance at [Clinic Name]! Schedule your first appointment and enjoy a [mention any special deals or promotions available] on your initial visit. Contact us at [Phone Number] or [Email Address] to book now!

Boilerplate:
[Clinic Name] is a newly established acupuncture clinic located in [City], dedicated to providing holistic, personalized acupuncture therapies and wellness treatments. Our mission is to [Short Mission Statement, focusing on values, goals, and the unique essence of the clinic].

Contact Information:
[Name]
Address: [Complete Address]
Phone: [Phone Number]
Email: [Email Address]
Website: [Website URL]

###
With this tailored template, conveying the essence, offerings, and unique aspects of your new acupuncture clinic becomes an easy, effective endeavor. Simply replace the placeholders with your specific details, and you're ready to introduce your clinic to the world!
Looking for other similar press release templates? Check out out library of healthcare industry press release templates!
Press Release Sample for New Acupuncture Clinic
To illuminate the concepts previously discussed, presented below is a comprehensive example of a press release, meticulously crafted, and designed to announce the grand opening of a hypothetical new acupuncture clinic, Serenity AcuWellness, elucidating how various elements work in tandem to convey the essence and offerings of the clinic effectively.
For Immediate Release

Serenity AcuWellness: Elevating Holistic Wellness in Miami with the Grand Opening of a State-of-the-Art Acupuncture Clinic!
Revitalize Your Senses and Rejuvenate Your Soul at Serenity AcuWellness, Where Tradition Meets Innovation in Acupuncture and Holistic Wellness!

Miami, August 24, 2023

We are delighted to welcome you to Serenity AcuWellness, a sanctuary of holistic healing and innovative acupuncture therapies in Miami, FL. Opening on November 6th, 2023, Serenity AcuWellness, located at 123 Wellness Lane, invites you to experience a harmonious blend of traditional and modern acupuncture treatments, crafted to meet the unique needs of every individual seeking balance and well-being.

At Serenity AcuWellness, we specialize in both traditional and contemporary acupuncture treatments, offering therapeutic benefits such as stress relief, improved sleep, and enhanced overall well-being.
–Unique Offerings: Explore our Signature AcuBalance Therapy, a holistic approach integrating acupuncture, herbal medicine, and mindfulness meditation, promising a rejuvenated spirit and balanced energy. Our modern facility combines a serene ambiance with advanced technology, allowing for a truly transformative experience.
–Expert Practitioners: Our clinic is helmed by Dr. Jane Thompson, a renowned acupuncturist with over a decade of experience in holistic medicine, dedicated to fostering an environment of healing and tranquility.

We encourage you to view the attached high-resolution images and videos, providing a glimpse into the serene environment, sophisticated treatment rooms, and our passionate team at Serenity AcuWellness.

[Embedded high-res images or videos of Serenity AcuWellness]

"I have never experienced such a profound sense of relaxation and balance as I did at Serenity AcuWellness. The personalized treatments and the caring team made my experience truly transformative." – John Smith, Long-time Acupuncture Enthusiast

Embark on your journey to holistic well-being with Serenity AcuWellness! Schedule your appointment today and receive a complimentary wellness consultation on your first visit. Reach out to us at (321) 456-0987 or [email protected] to begin your wellness journey!

Serenity AcuWellness, located in Miami, is a beacon of holistic healing, offering a range of innovative and traditional acupuncture treatments. Our mission is to empower individuals to live balanced and rejuvenating lives through holistic therapies and personalized care.

Media Contact:
Jane Thompson
123 Wellness Lane, Miami, FL
(321) 456-0987
[email protected]
serenityacuwellness.com

###
This sample illustrates how to integrate the various elements of a press release cohesively to create a compelling announcement for a new acupuncture clinic. It conveys the essence, unique offerings, and mission of Serenity AcuWellness while inviting prospective clients to experience the transformative treatments available.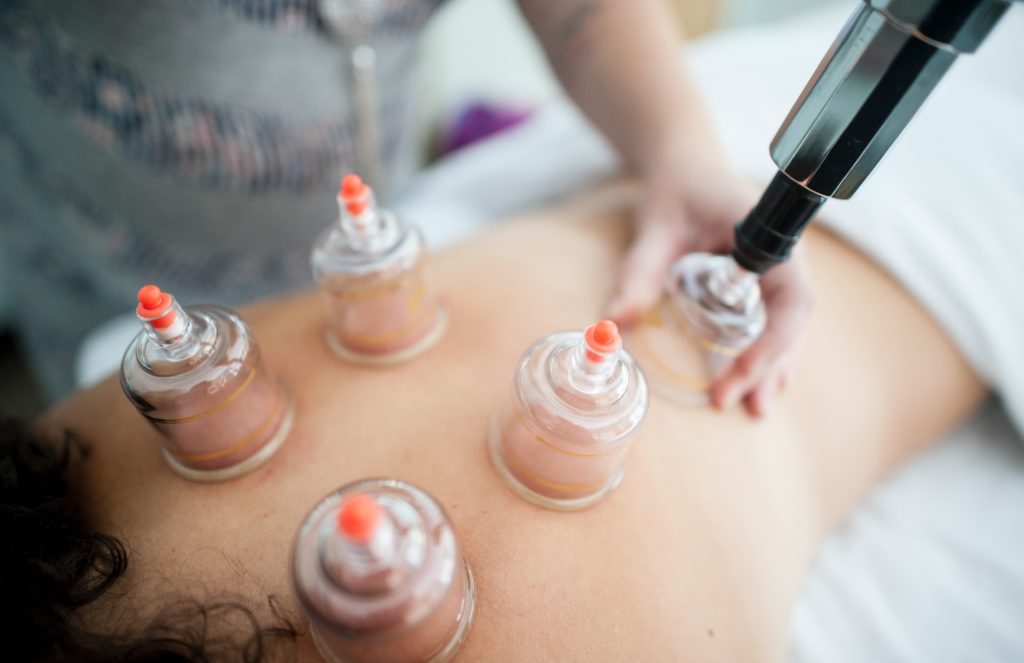 Choosing the Right Distribution Platform For Your Press Release
Understanding how and where to distribute your press release is pivotal for maximizing its reach and impact. Below is a detailed insight into selecting an appropriate distribution method, highlighting viable platforms, discussing the importance of balanced distribution like AmpiFire, and outlining common pitfalls that should be avoided in the process.
Choosing a Distribution Platform:
Press Release Distribution Services:
–Pros: They can increase the visibility of your acupuncture clinic by distributing your release to a wide range of media outlets, including news websites and journalistic entities.
–Cons: They can be expensive, and there's no guarantee that the outlets they send to will pick up your release.

Email Distributions:
–Pros: Direct and can be personalized, allowing you to send the press release to selected journalists or media houses.
–Cons: High risk of being marked as spam, and building a media contact list can be time-consuming.

Social Media and Online Forums:
–Pros: Immediate and widespread reach, especially if you have a substantial following or if your release gets shared widely.
–Cons: Not all followers will see your post due to algorithmic restrictions, and the impact may be fleeting.

Your Clinic's Website or Blog:
–Pros: Direct communication with your existing clientele and visitors, enhancing the SEO of your site.
–Cons: May not attract as broad of an audience as other distribution methods.
Significance of Balanced Distribution
Utilizing platforms like AmpiFire is crucial as it enables a balanced and extensive distribution of your press release. This platform ensures that your announcement reaches varied audience demographics, thereby enhancing the probability of attaining optimal engagement and response. It does not only distribute your press release but also aids in strategic advertising, allowing for a multifaceted promotional approach.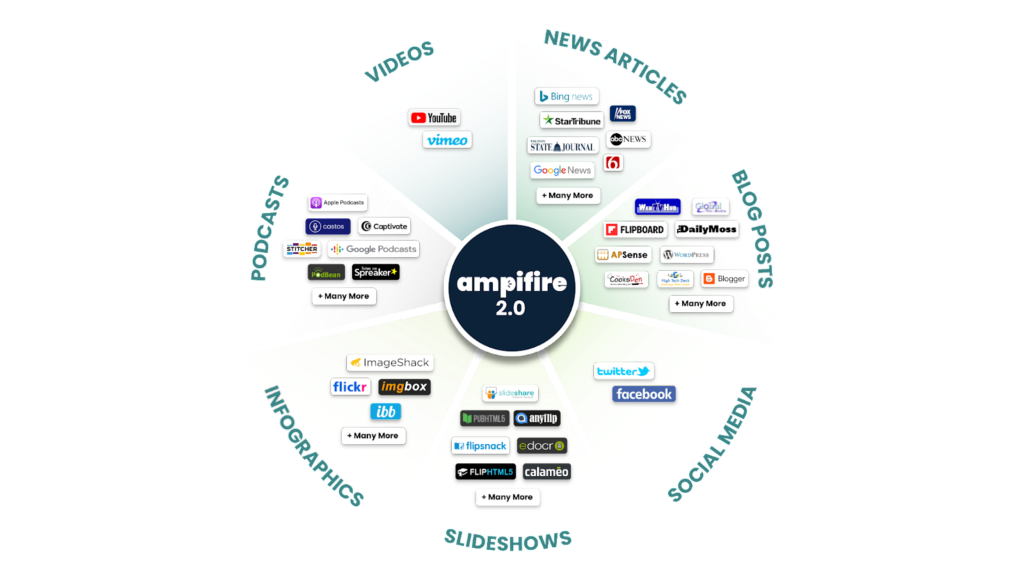 Common Pitfalls to Avoid
Inadequate Targeting: Avoid distributing your press release to irrelevant outlets or demographics; improper targeting can lead to low engagement and waste of resources.
Ignoring Follow-up: Not following up with media contacts can result in missed opportunities for coverage; a gentle reminder about your release can make a significant difference.
Overlooking Analytics: Neglecting to track the performance of your press release can hinder your ability to gauge its effectiveness and to make informed decisions for future distributions.
By meticulously selecting your distribution methods, leveraging platforms like AmpiFire for optimal reach, and steering clear of common distribution mistakes, you can ensure that your press release garners the attention and response it deserves.
Your press release for a new acupuncture clinic should be shared with more people.

Discover AmpiFire and get your press releases seen on Google News, YouTube, SlideShare, Apple Podcasts and many more…

Click Here To Learn More
Dive deep, explore various platforms, and find the best distribution mix that suits your needs. And here's something to ponder: Are you willing to explore new and unconventional methods to make your press release stand out, or will you stick to the tried and tested, potentially missing out on untapped opportunities?
Frequently Asked Questions
Can I Really Craft a Press Release Easily?
Absolutely, crafting a press release is straightforward with the right template. Focus on conciseness, clarity, and include essential details like who, what, when, where, and why.
Is Distributing a Press Release Complicated?
Distributing a press release is not complicated at all. I choose platforms like AmpiFire for wider and balanced distribution, avoiding the complexities of dealing with multiple distribution channels.
How Effective is AmpiFire for Press Release Distribution?
AmpiFire is quite effective because it targets multiple platforms, ensuring broad exposure. However, it's essential to consider various platforms and choose what best suits your needs and budget.
Should I Use Multiple Platforms for Distributing My Press Release?
Using multiple platforms is recommended. It optimizes exposure but be selective; not every platform will be suitable for your content, and spreading too thin can dilute the impact.
Is It Expensive to Distribute Press Releases?
The cost can vary. Some platforms may be pricier but offer extensive reach and additional services. Weigh the pros and cons to decide what's worthwhile for your individual circumstances.
How Crucial is the Follow-Up After Press Release Distribution?
Follow-up is crucial! It can make a significant difference in getting your press release noticed and acted upon by media contacts, so never overlook this step.
What If I Don't Have Any Media Contacts for Direct Email Distribution?
If you don't have media contacts, it's still possible to build a list. It might be time-consuming, but the personalized approach of direct emails can be very rewarding.
Can Social Media Really Enhance the Visibility of My Press Release?
Yes, social media can significantly enhance visibility if your release gets shared widely, but remember, algorithmic restrictions might limit the exposure, so use it as part of a balanced strategy.
Is There a Risk in Using Only One Distribution Method?
Relying on a single distribution method is risky. Diversification is key in ensuring optimal visibility and engagement, so explore and use a mix of available distribution avenues.
How Important are Transition Words in a Press Release?
Transition words are vital; they improve the flow of your article, making it more readable and engaging, so use them strategically to maintain a smooth narrative flow.