In This Guide:
12 key inclusions for a press release for a new veterinary clinic.
1 press release template for a new veterinary clinic announcement.
1 complete press release sample for you to use as a reference in your writing process.
Instructions on how to maximize your press release distribution.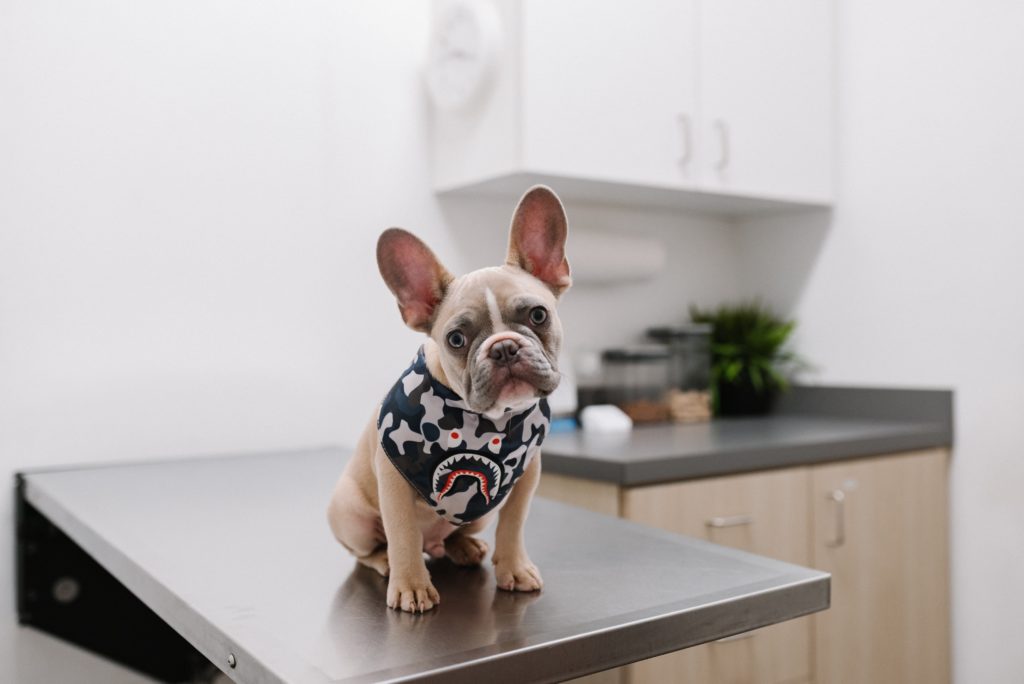 12 Components of an Effective Press Release for a New Veterinary Clinic
Crafting an outstanding press release for a new veterinary clinic isn't just about announcing your doors are open. It's about connecting with potential clients and the community at large, making them feel excited about the services and care you offer. Here's a breakdown of each component you need to master:
1. Opening Marks
This is typically something like: "FOR IMMEDIATE RELEASE". This signals the beginning of your release, particularly for wire services and journalists, ensuring they recognize the content as an official communication.

2. Headline
Your headline should grab attention immediately. For a veterinary clinic, you could focus on what sets you apart. Perhaps: "State-of-the-Art Veterinary Clinic Opens in [Your Town], Offering 24/7 Emergency Services!"

3. Sub-heading
A sub-heading gives more specific details, reinforcing your headline. A fitting example might be, "Combining compassionate care with the latest veterinary technology, [Clinic's Name] promises top-tier service for all your pet needs."

4. Dateline
A key inclusion to any press release, it should include the date of the press release and your city.

5. Introductory Paragraph
This is where you capture your clinic's essence and summarize the most vital information about your clinic. But besides that, it's an opportunity to make your audience feel something. Begin with an emotional appeal or an interesting fact. Maybe note the increasing need for pet care in the area or mention a unique service you offer that others don't.

6. Body
This is where the real details come into play. Your body should be long enough to provide depth, but not overwhelm the reader. Try to aim for 300-500 words. Use simple, jargon-free language that resonates with pet owners, not just other vets. Start with the most important details, gradually moving to the less crucial ones. Finally, highlight special features about your clinic. Whether you're offering unique treatments, cutting-edge equipment, or boast a team with special qualifications, this is the place to gush about it.

7. Multimedia
Images can set your press release apart. Use high-resolution photos of your clinic, your team in action, or perhaps a behind-the-scenes shot of a treatment room. Ensure images have proper permissions and are relevant to your content.

8. Quotes
Include statements from your lead vet or clinic founder about the mission and vision. Testimonials from satisfied customers or partners can also solidify your reputation.

9. Call to Action (CTA)
This is where you guide your readers on what to do next. Perhaps you want them to visit your clinic on opening day or book an early appointment. However, ensure your CTA is direct and clear, such as "Book your appointment today to get an exclusive discount!"

10. Boilerplate
This short paragraph gives background information about your clinic. It's a chance to touch on your philosophy, history, or any other relevant information. Keep it concise, but informative.

11. Contact Information
Include a contact person's name, phone number, email, and the clinic's address. Ensure this info is up-to-date and accurate, facilitating potential clients or journalists reaching out.

12. Closing Remarks
Standard to a press release, use three asterisks (***). This indicates the end of your official press release, making it clear there's no additional information attached.
By ensuring each of these components is tailored to your veterinary clinic's unique selling points and services, you'll craft a compelling press release that not only informs but captivates and drives action.
Press Release Template for a New Veterinary Clinic
Crafting a press release doesn't have to be intimidating, especially with a handy template to guide you. Here's a customizable blueprint tailored specifically for new veterinary clinics. Just plug in your details!
FOR IMMEDIATE RELEASE

Headline:
[Clinic Name]: A New Era of Veterinary Care Opens in [City/Location Name]

Sub-heading:
Offering Holistic Pet Treatments and 24/7 Emergency Care Services

Dateline:
[City], [Date]

Introductory Paragraph:
From our cutting-edge equipment to a team that treats every pet like family, [Clinic Name] promises a comprehensive pet care experience. In the words of our founder: "We strive to not just be another clinic, but a haven where pets and their owners feel understood and cared for."

Body:
Why choose [Clinic Name]? Our state-of-the-art clinic has you covered! Our clinic is the only one in the area that offers hydrotherapy for dogs. Led by [Lead Vet's Name], a vet with over [X years] in the field, our staff aims to provide you and your pet with the highest quality of service. We invest in the latest [specific equipment, e.g., "X-ray machines"] ensuring swift and accurate diagnoses.

Multimedia:
[Insert a high-resolution image of your clinic, team, or a behind-the-scenes shot]

Quotes:
"When my dog got sick, I didn't know what to do. Thankfully, the staff at [Clinic Name] worked tirelessly to help my pet get better!" – [Name]

Call to Action:
For those interested in experiencing the [Clinic Name] difference, we invite you to join us for our open house on [specific date]. The first 25 customers receive a coupon for a free consultation!

Boilerplate:
[Clinic Name] was founded on the principle of comprehensive pet care. From routine check-ups to emergency interventions, we believe in treating every pet as if they were our own.

Contact Information:
Name: [Your contact person's name]
Phone: [Contact number]
Email: [Contact email]
Address: [Clinic's address]

###
Simply fill in the brackets with your clinic's specific details and you have a ready-to-go press release that encapsulates all that your new veterinary clinic has to offer.
Press Release Sample for a New Veterinary Clinic
Stepping into the shoes of a real-world scenario can truly illuminate the path ahead. Let's take a dive into how a press release might look when all the components come together for a new veterinary clinic.
FOR IMMEDIATE RELEASE

Whisker Wellness: Revolutionizing Pet Care in Downtown Boston

Pioneering a Blend of Traditional & Holistic Veterinary Services

Boston, MA, October 3, 2023 – Today, Boston proudly welcomes Whisker Wellness, its newest addition to the pet care community, promising a fusion of conventional and holistic veterinary solutions. Situated in the heart of downtown, Whisker Wellness goes beyond standard treatments, embracing a holistic philosophy that nurtures both body and spirit.

With the pet landscape in Boston ever-evolving, Whisker Wellness emerges as a beacon for families looking for a comprehensive approach. From acupuncture for cats and dogs to traditional surgeries, the clinic boasts a wide range of services that guarantee the best for our four-legged friends.

Why Whisker Wellness Stands Out:

Holistic Touch: Our pet acupuncture and herbal remedies have already made a difference in many pets' lives.
Expertise Matters: Spearheaded by Dr. Mia Johnson, a veterinarian with 15 years of experience and a passion for integrative care.
Technological Edge: The clinic proudly hosts the latest ultrasonography and digital radiography tools, ensuring a complete care package for every pet.

Dr. Mia Johnson Shares:
"Every pet has unique needs. At Whisker Wellness, our mission is to recognize and honor those needs, providing a haven where pets receive the exact care they deserve."

[Image: A heartwarming shot of Dr. Mia Johnson treating a golden retriever, with the clinic's serene ambiance in the background]

For all pet lovers eager to embark on a wholesome care journey, Whisker Wellness opens its doors for a grand tour on November 1st, 2023.

About Whisker Wellness
Established with love and care, Whisker Wellness believes in a dual approach, combining the best of traditional and holistic veterinary medicine. Our belief? Every pet deserves a life filled with wellness, joy, and unparalleled care.

Media Contact:
Name: Rachel Adams
Phone: (123) 456-7890
Email: [email protected]
Address: 123 Pet Street, Downtown, Boston, MA
This sample shines a spotlight on the essential elements, painting a vivid picture of what a well-crafted press release for a new veterinary clinic might look like when brought to life.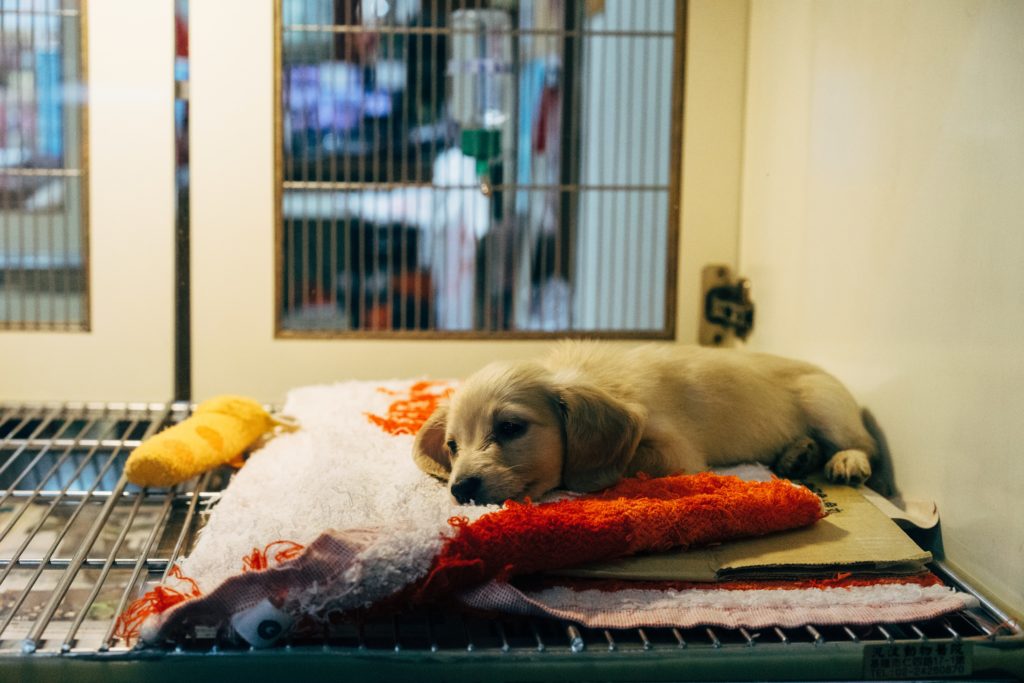 Unlocking Maximum Exposure: The Roadmap to Distributing Your Veterinary Clinic Press Release
To ensure your carefully crafted veterinary clinic press release doesn't just end up collecting digital dust, it's imperative to disseminate it across the right channels. Proper distribution ensures it reaches the intended audience, maximizes your clinic's exposure, and cements its presence in the community. Here's a step-by-step guide to help ensure your announcement gets the recognition it deserves:
Best Practices for Distributing Your Press Release
1. Localize Your Efforts: Begin by targeting local newspapers, TV stations, and radio channels. Remember, local pet owners will be your primary clientele.
2. Engage with Industry Publications: Veterinary magazines, pet care blogs, and animal wellness sites often have vast audiences. Submit your press release to these platforms to gain traction amongst peers and potential clients.
3. Use Social Media to Your Advantage: Share the release on all your clinic's social media platforms. Engage with followers, encouraging them to spread the word. A simple post can generate considerable organic reach.
4. Email Marketing: If you have an existing list of pet owners or stakeholders, send them the press release. Personalize the email to make recipients feel involved and valued.
5. Collaborate with Local Businesses: Partner with pet shops, grooming centers, and other relevant local businesses. They can help spread the word in exchange for mutual promotion.
Dive into Digital with AmpiFire
AmpiFire is a cutting-edge platform designed to amplify the reach of your content across the web. Here's how it can help:
1. Automated Distribution: AmpiFire can take your press release and distribute it across numerous platforms, from news sites to blogs, ensuring a wide-reaching digital footprint.
2. Content Repurposing: Beyond just a press release, AmpiFire can repurpose your content into different formats, like videos or infographics, catering to diverse audiences.
3. Performance Analytics: Monitor how your press release performs in real-time. AmpiFire provides detailed analytics, allowing you to measure the success of your distribution strategy and refine future efforts.
4. Boosted Ad Campaigns: If you're willing to invest a little more, AmpiFire can create and manage ad campaigns around your press release, ensuring it reaches a wider, yet targeted, audience.

Learn more about AmpiFire here!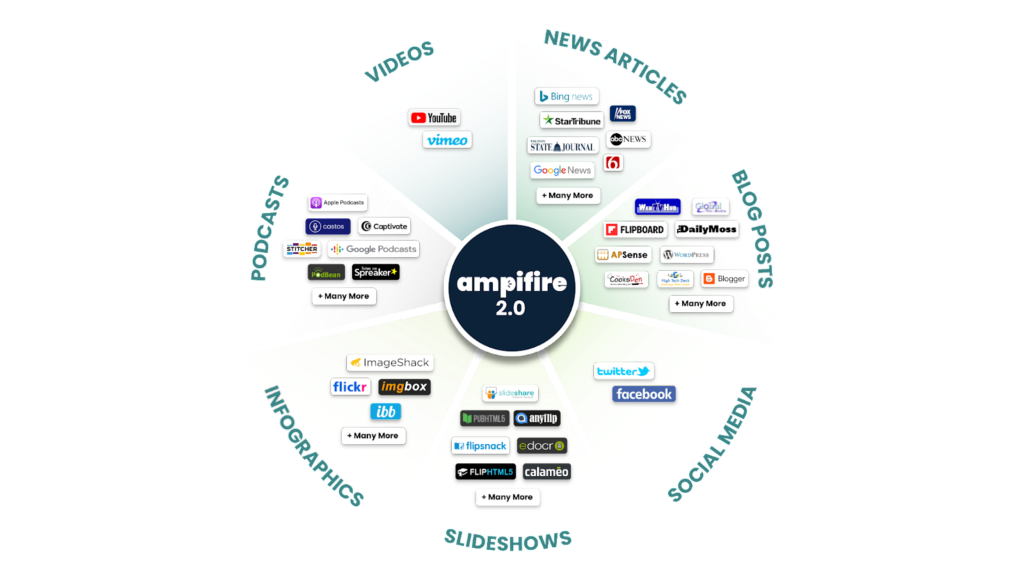 By incorporating these steps, your press release won't just be another drop in the digital ocean. Instead, it'll be a beacon, guiding pet owners to your new veterinary clinic.
Want to get a head start on building your new veterinary clinic?

Discover AmpiFire and get your press releases seen on Google News, YouTube, SlideShare, Apple Podcasts and many more…

Click Here To Learn More
What's stopping you from creating the best press release that not only informs but also engages? And while we're on the subject, how do you feel about traditional PR strategies in the digital age?
How Effective Is a Press Release for a New Veterinary Clinic?
The effectiveness of a press release for a new veterinary clinic is massive. When crafted correctly, it can be your ticket to gaining local traction, introducing your clinic to the community, and becoming a go-to choice for pet owners.
What's the Big Deal About AmpiFire for Press Release Distribution?
To put it simply, AmpiFire takes your press release game to the next level. While it's not the only platform out there, it certainly stands out because of its automated distribution and content repurposing capabilities. That said, it's always a good idea to compare with platforms like PRWeb or Newswire to see what fits your needs.
Is Localization Really Necessary for My Press Release?
Absolutely, localization is key! Targeting local newspapers and media is paramount because these are the channels your primary clientele, the local pet owners, engage with the most.
Do I Need to Engage with Industry Publications?
Engaging with industry publications is a game-changer. Because when you place your press release in veterinary magazines or pet care blogs, you're not just reaching potential clients but also making your mark within the industry.
Why Is Social Media Crucial for My Press Release Distribution?
Here's the thing: social media is where the conversation is happening. Sharing your press release on platforms like Facebook or Instagram ensures that you're part of that conversation and can engage with a broad audience, both local and beyond.
Can Email Marketing Boost My Press Release's Reach?
Yes, email marketing can supercharge your press release's reach. Personalized emails to your existing clientele or stakeholders can make them feel valued and more inclined to share your exciting news.
How Does AmpiFire Differ from Other Distribution Platforms?
AmpiFire's strength lies in its automated distribution and the ability to repurpose content. While other platforms like PRNewswire focus primarily on distribution, AmpiFire goes the extra mile by offering content variation and detailed analytics.
Are Collaborations with Local Businesses Worth It?
Collaborations are golden. Partnering with local pet shops or grooming centers doesn't just widen your reach but also solidifies your presence in the local pet care community.
Do I Need a Background in Writing to Craft an Effective Press Release?
Not necessarily. While having writing skills can be an advantage, following guidelines, understanding your audience, and being authentic can lead to an impactful press release. If you're unsure, consider hiring a professional.
Is It Possible to Track the Success of My Press Release?
Certainly! Platforms like AmpiFire offer detailed analytics. Most importantly, monitoring engagements, shares, and feedback can give you real-time insights into your press release's performance.