In This Guide:
11 essential components of a press release for a new pet store.
1 customizable press release template for a new pet store announcement.
1 hypothetical press release sample to guide you through the writing process.
Pros and cons of different methods to distribute your press release.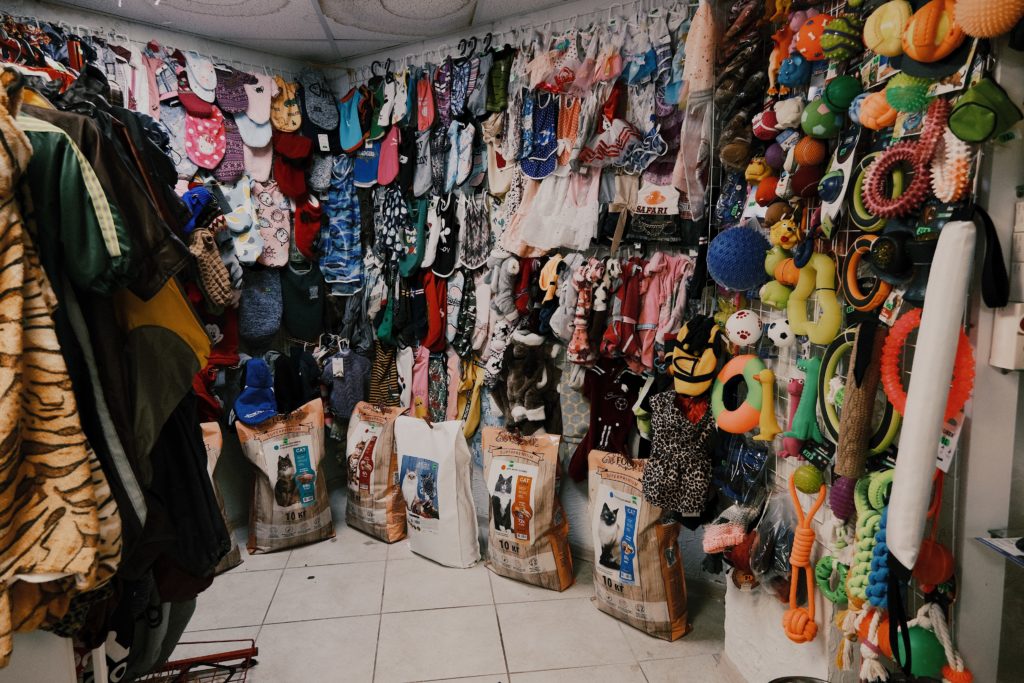 11 Key Elements for a Successful Press Release for a New Pet Store
Crafting an impactful press release for a new pet store involves integrating essential elements with the nuances specific to the pet industry. Let's delve into the core components to make your announcement shine:
1. Opening Marks
Every good press release starts with "FOR IMMEDIATE RELEASE" right at the top, ensuring readers understand it's ready for public eyes.

2. Headline
The headline is your first impression. A compelling headline can make the difference between someone reading further or tossing your release aside. Here are the key ingredients for a compelling headline:
-Make it concise: Ideally, under 10 words.
-Use action verbs for added energy.
-Highlight what's unique about your pet store: "First in Town to Offer Rare Parrot Breeds!"

3. Dateline
Always included right before your opening paragraph, make sure to include the city and the date of the press release.

4. Opening Paragraph
This is where you set the stage, offering a snapshot of your main news. Remember to always answer:
–Who is announcing? (Your pet store's name)
–What is being announced? (Grand opening, special promo)
–Where will it take place? (Store Location)
–When is it happening? (Opening date)
–Why is it significant? (Unique offerings, community impact)
–How is it different or special? (Eco-friendly products)

Once you've answered all of these questions, use the following tips to engage your readers:
-Start with a fact or statistic: "Over 50% of households own pets, yet none have experienced a store like ours."
-Pose a question: "Looking for eco-friendly pet products?"

5. Body
This section dives deeper, offering meaty details and substantiating your headline. Here are some handy do's and dont's:
–Do be clear and concise.
–Do offer specifics.
–Don't use jargon.

Try to keep the length of this section between 300-500 words. The idea is to provide enough information, but not overwhelm. Avoid technical jargon. Instead, use plain English that everyone understands. Use short paragraphs, bullet points, and subheadings for clarity. This section should also include more details or special features about your pet store, for example:
–Unique Offerings: Eco-friendly toys, gourmet pet foods, etc.
–Types of Animals Available: Do you have any rare animal breeds that pet enthusiasts will flock to see?
–Limited Offers: "Exciting promotion for the first 100 visitors!"

6. Multimedia Elements
Because visuals speak volumes. If you plan to include visuals in your press release, remember the following guidelines:
-Ensure any media is high resolution, this will give your press release a more professional look.
-It's helpful to use images that showcase the store's interior, special products, or adorable pets up for adoption.
-Consider short video tours, especially if you have unique sections in your store or interactive spaces.

7. Quotes & Testimonials
A real person's voice lends credibility to any press release. You can feature short testimonials from early visitors or partners, or use statements from the store owner to explain the vision behind the store.

8. CTA (Call-to-Action)
Direct your readers on what you'd like them to do next by including a CTA. Try to be explicit: "Visit us on our opening day for a special treat". Additionally, avoid multiple CTAs, as it can be confusing to readers.

9. Boilerplate
This is a short "about us" section at the end. It should include a brief history of the store or the vision behind it, mention any affiliations or recognitions, but make sure to skip overly technical details or jargon.

10. Contact Information
A must-have for any press release. Include the store's physical address, phone number, email, and perhaps a contact person.

11. Closing Marks
Conclude with three "###" symbols, centered, indicating the end of the release.
When your press release mirrors the industry's heartbeat while adhering to these principles, you'll find readers more receptive to your news, amplifying your pet store's opening buzz.
Press Release Template for a New Pet Store
Stepping into the world of pet care and commerce requires not only passion but also a strategic announcement. A well-crafted press release can set the stage for your store's success. Below, you'll find a ready-to-use template tailored for a new pet store, ensuring your announcement captures attention and enthusiasm.
FOR IMMEDIATE RELEASE

Headline:
Pet Lovers Rejoice! [Store Name] Brings Rare Parrot Breeds to [City]

Dateline:
[City, Date]

Opening Paragraph:
[Store Name], the newest destination for [specific pet care, like "organic cat treats" or "handmade pet toys"], is excited to open its doors on [Specific Date]. Located at [Full Address], the store promises [Unique Offering: "a wide range of eco-friendly pet products" or "an interactive pet playground"].

Body:
Unique Section 1:
At [Store Name], we've recently built an exclusive fish aquarium with rare species from around the world.
Unique Section 2:
Come experience our DIY treat section where pet owners can create customized treats.
Unique Section 3:
Mark your calendars for our weekly pet care workshops featuring renowned experts.

Quotes & Testimonials:
"[Store Name] transformed my perspective on [Pet Care Aspect, e.g., "organic pet food"]. Their range is incredible, and their staff is knowledgeable. Our [Pet's Name] has never been happier!" – [Customer Name]

Multimedia:
Attached: High-res photos of available pet breeds or a video tour of the store.

Call to Action:
To celebrate our grand opening, the first 50 visitors will receive [Specific Offer, e.g., "a complimentary pet care package"]. We invite everyone to come and experience what sets [Store Name] apart.

Boilerplate:
"At [Store Name], our mission is to provide pet parents with sustainable options that they'll love as much as their furry friends do.". We saw a gap in [City]'s pet market and decided to bring [Specific Offering: "toys made of recycled materials" or "exclusive pet wellness workshops"] to our fellow pet enthusiasts," says [Owner/Founder Name, Title].

Contact Information:
Media Contact: [Name]
[Store Name]
Email: [Email Address]
Phone: [Phone Number]
Address: [Physical Address]

###
By leveraging this template, your new pet store's announcement will not only be information-rich but also cater to the specific interests and needs of your target audience, making a memorable first impression.
Press Release Sample for a New Pet Store
To show the effectiveness of a well-structured press release, let's delve into a fictional yet detailed sample announcement for a pet store called "Furry Companions." This example showcases how specific information, key offerings, and compelling narratives can be woven together to create a memorable announcement.
FOR IMMEDIATE RELEASE
Furry Companions Opens: A Haven for Rare Reptiles and Sustainable Pet Care in Springfield!
Springfield, April 20, 2023 – Furry Companions, Springfield's innovative destination for pet enthusiasts, is thrilled to announce its grand opening on May 1st. Strategically located at 123 Green Lane, Springfield, this pet haven is set to redefine the pet shopping experience by offering a specialized reptile section and championing eco-friendly products.
Welcoming pet lovers, Mark Thompson, CEO of Furry Companions, stated, "At Furry Companions, our central ethos revolves around providing sustainable, high-quality products without compromising the diverse needs of various pet species. By introducing Springfield to an unparalleled range of rare reptiles and green pet care solutions, we're not just opening a store, but creating a community."
Distinct Features & Offerings:
Reptile Realm: A dedicated section boasting species like the African Fat-tailed Gecko and Rainbow Boa.
Eco-Friendly Edibles: Sustainable and organic pet food varieties, ensuring pets get nutrition without harming the planet.
Workshop Wonders: Monthly sessions on reptile care, featuring renowned herpetologist, Dr. Emily Dalton.
Lucia Barnes, a pet influencer who had an early tour, shared, "As a reptile parent, finding a store that understands my unique needs has always been a challenge. Furry Companions is not just a store; it's a game-changer. My iguana, Spike, is already a fan of their organic feed!"
[Embedded Image: A vibrant shot of the Reptile Realm section, showcasing an array of terrariums.]
Celebrate with Us on May 1st! For our grand launch, the first 100 visitors will be treated to an exclusive eco-friendly pet care hamper. So, mark the date and join us in making a difference in the world of pet care!
About Furry Companions Founded by a team of pet aficionados, Furry Companions was birthed from the desire to bridge the gap between sustainable pet care and diverse pet needs, ensuring every pet parent leaves the store satisfied and informed.
Press Contact:
Rebecca Hayes
Furry Companions
[email protected]
(123) 456-7890

###
This sample encapsulates the essence of an impactful pet store press release. By highlighting unique offerings and emphasizing the store's values, it ensures a resonating connection with potential visitors.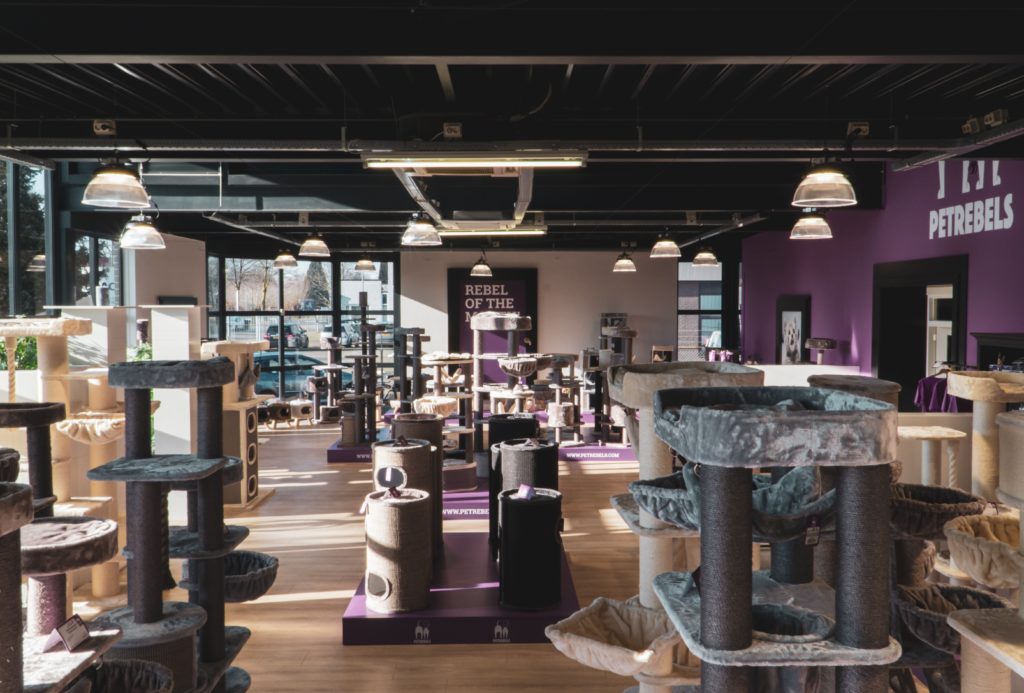 Selecting the Right Distribution Channels for Maximum Impact
The creation of an enticing press release is just half the battle. The next pivotal step is ensuring it reaches the right audiences. Different distribution channels come with varied strengths and potential challenges. Below, we evaluate some of the most commonly used channels, providing insights into each, including a look into the capabilities of platforms like AmpiFire.
Best Options for Press Release Distribution
1. Local Newspapers & Magazines
Pros: Targets local audiences directly; establishes a strong local presence; often respected and trusted by community members.
Cons: Limited to geographic reach; might be overlooked if not placed prominently; print readership has been declining in some areas.
2. Digital News Platforms
Pros: Broad, global reach; fast dissemination; easily shared and amplified on social media.
Cons: Information overload can lead to your release being lost amid a sea of content; requires digital optimization.
3. Direct Email to Journalists & Influencers
Pros: Personalized touch; the ability to target specific industry writers or influencers; direct feedback potential.
Cons: Can be perceived as spam if not well-targeted; requires a well-curated media list.
4. Dedicated PR Distribution Service
Pros: Expansive reach to both journalists and online platforms; offers tracking and performance metrics; ensures a professional touch.
Cons: Can be pricey; might still require a follow-up for effective results.
5. Social Media Channels
Pros: Immense user base; easily shareable; potential for virality; great for visually compelling releases.
Cons: Short attention span of viewers; might require paid promotions to reach a broader audience; the risk of negative comments or feedback.
6. AmpiFire Platform
Pros: Amplifies content through multiple web channels; guarantees exposure on major news sites; automatic optimization for search engines; comprehensive in its reach from news sites to blogs, slides, videos, and more.
Cons: Like other platforms, success can be influenced by the quality of the original press release; might be better suited for those with a higher budget.

You can check out AmpiFire here!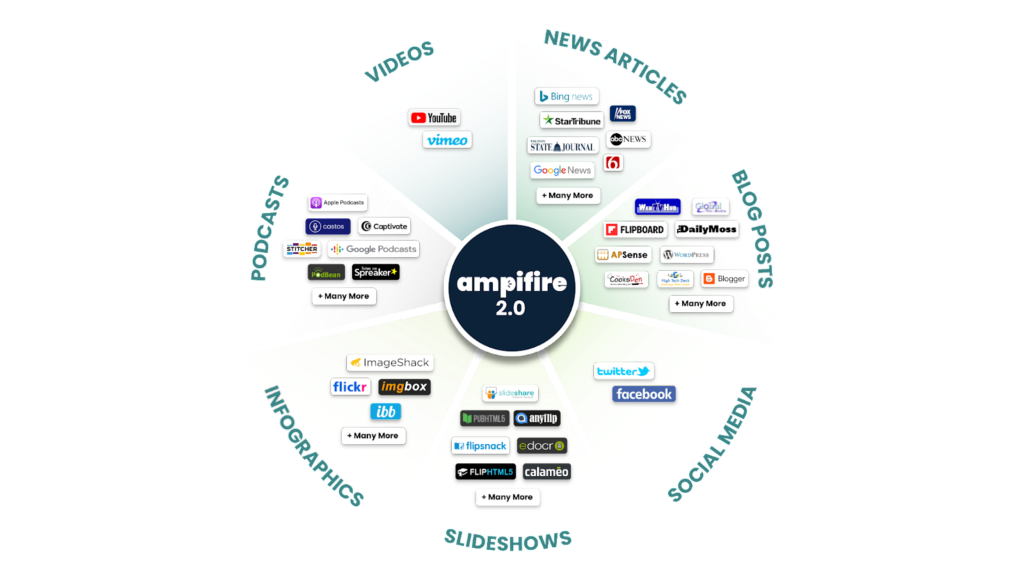 7. Hosting on Your Own Website
Pros: Drives traffic to your site; control over presentation and updates; strengthens the brand's digital footprint.
Cons: Limited reach unless actively promoted; relies on existing website traffic and SEO strength.
Deciding on the ideal mix of distribution channels hinges on understanding the target demographic of the new pet store, budget considerations, and desired outcomes. Monitoring and assessing the performance post-distribution can also offer valuable insights for future announcements.
Your press release for a new pet store should be shared with more people.

Discover AmpiFire and get your press releases seen on Google News, YouTube, SlideShare, Apple Podcasts and many more…

Click Here To Learn More
Feeling inspired? Dive deep, craft that magnetic press release, and unleash it onto the world. And now for a burning question: Are you ready to disrupt the news cycle with your story, or will you wait for your competitors to steal the spotlight?
Frequently Asked Questions
Why are press releases such a big deal anyway?
Press releases are my go-to because they establish authority, boost visibility, and engage your target audience, all while providing valuable news or insights. When executed well, they can be a game-changer.
Does a press release work for any type of business?
Absolutely, from tech startups to mom-and-pop shops, any business can harness the power of a well-crafted press release. The trick is in tailoring your message to your audience and medium.
How do I decide where to distribute my press release for a new pet store?
The best distribution channel hinges on understanding your target demographic. Local news caters to a hometown crowd, while platforms like AmpiFire offer a broader reach. Weigh the pros and cons, and always consider where your audience hangs out.
What's the hype around AmpiFire?
While I've used many platforms, AmpiFire stands out for its ability to amplify content across multiple channels. It's not perfect, but it's a robust option for those looking to maximize exposure without getting lost in the noise.
Are digital news platforms really that effective?
Digital news platforms are a double-edged sword. On one side, they offer a vast reach and speedy dissemination, but on the other, there's a risk of your content drowning amidst a deluge of information. So, make your release engaging and memorable.
Why shouldn't I just rely on social media?
Social media channels are fantastic for reach and engagement, but they're just one piece of the puzzle. Solely depending on them might limit your release's potential. Diversifying your channels is the key.
Can I get away with a poorly written press release if I use a powerful platform?
No matter how revolutionary your distribution platform, a poorly crafted press release will fall flat. Invest time in creating quality content; it's the foundation of your communication.
Is email outreach to journalists outdated?
While some naysayers might consider email outreach ancient, I feel it's all about personalization. If you can hit the sweet spot of crafting a personalized pitch, emails can work wonders.
Do I always need a professional PR distribution service?
While professional services offer an extensive reach and expertise, they aren't always necessary. The choice boils down to your budget, reach goals, and personal preferences. Sometimes, a balanced approach of using both paid and free channels works best.
What if my press release doesn't get the attention I hoped for?
It's disheartening when efforts don't pan out, but remember, success in PR is a blend of art, science, and a sprinkle of luck. If one release doesn't shine, gather insights, tweak your strategy, and try again.