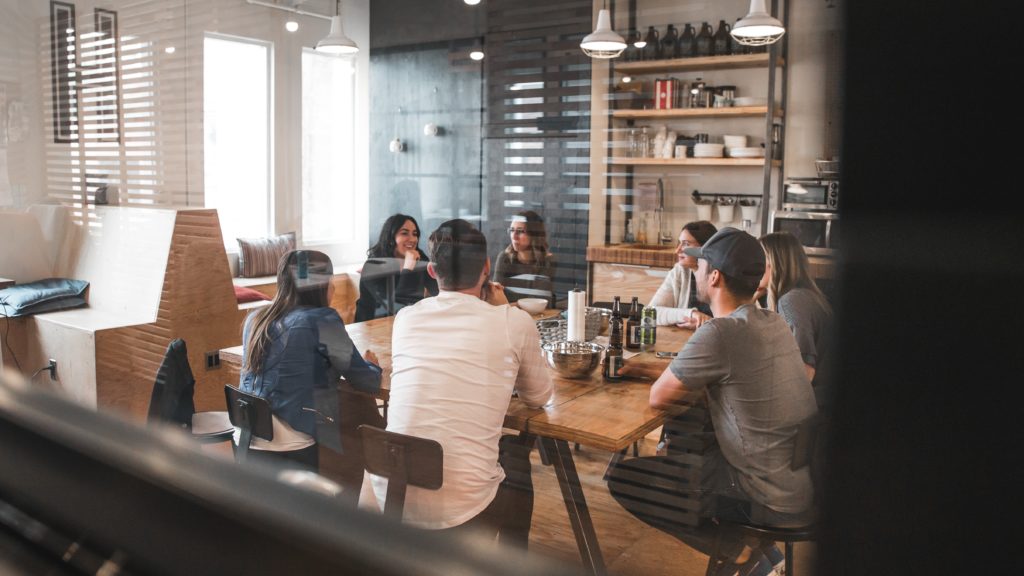 Vox Press Release vs. Submitting a News Story Tip
When we discuss the digital realm of news, Vox stands tall. As a premier online news platform, it attracts millions of visitors. Besides that, its powerful engagement metrics position it as an authoritative source in the world of journalism. Why? Because Vox caters to an audience that craves in-depth analysis, thoughtful narratives, and content that cuts through the noise.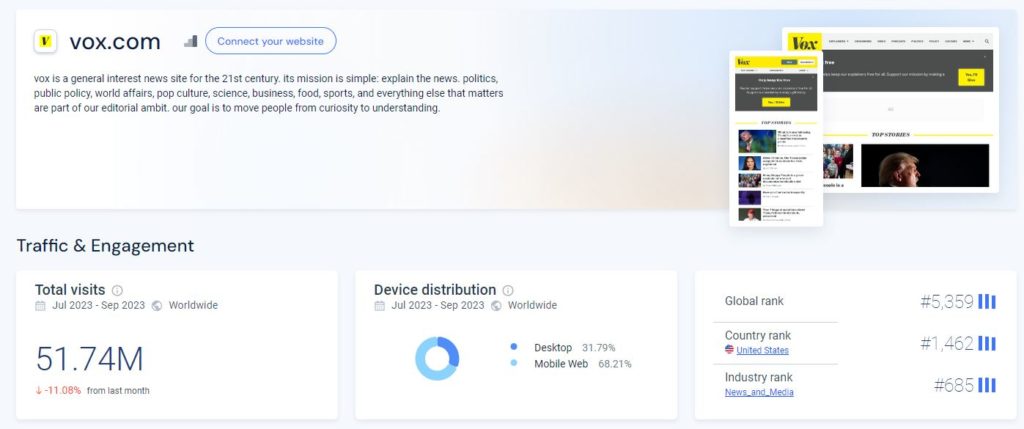 Press Release vs. News Story Tip: What's the Difference?
Traditional Press Release: For those unfamiliar, a press release is a structured document. It announces something noteworthy about a business, event, or individual. Think of it as your public relations tool—a way to communicate directly with the media and, through them, the wider public. When you're looking to make a splash, broadcasting a press release on a platform like Vox can make waves.
News Story Tip: On the flip side, we have the news story tip. Unlike a press release, a news story tip is more of a nudge to journalists about something newsworthy. It's less formal, more conversational, and generally doesn't come with the same level of detail as a press release. When you've got a hunch or an inside scoop that you believe should be in the news but maybe don't have all the particulars fleshed out, a news story tip is your go-to.
So, which route should you take? If you've got a polished story, complete with all the specifics, data, and a clear angle, a press release on Vox is your ticket. It's official, it's comprehensive, and it communicates authority. Therefore, understanding the distinction between a press release and a news story tip can be the key to unlocking Vox's vast audience in the most effective way.
How to Contact Vox to Feature Your Story
If you've ever heard the saying, "You never get a second chance to make a first impression," then you know the importance of introduction. Reaching out to a media giant like Vox, Al Jazeera, or CNN requires a mix of professionalism, clarity, and a sprinkle of creativity.
Contact Information for Vox
Before crafting our press release, it's important to determine the best point of contact. Below is a partial list of journalists that work for Vox.
Natalie Jennings – Managing Editor
Dylan Scott – Senior Correspondent
Jonquilyn Hill – Podcast Host
Emily Stewart – Writer and Reporter
You can also reach out with your press release or news tip directly to Vox through various channels.
You can submit your press release to Vox by sending it to [email protected].
You can submit your press release directly through the Contact Page.
Additionally, you can reach out to a member of the Vox Press Room through their page.
The Do's and Don'ts of Contacting Vox
Do's:
Research: Understand Vox's style and content. Target your pitch to fit their mold.
Be Concise: Journalists are swamped. Get to your point quickly.
Follow Up: If you don't hear back within a week, send a polite reminder.
Don'ts:
Mass Emails: Avoid sending the same email to multiple outlets. Personalize your approach.
Overdo Attachments: Send necessary attachments only. If they need more, they'll ask.
Be Impersonal: Address the journalist by name if possible.
Most importantly, be patient. Remember, the world of journalism is fast-paced, with hundreds of pitches flooding in. Therefore, ensuring yours stands out by being both professional and relevant will increase your chances of getting featured.
How to Submit a Press Release & Publish Directly on Vox
In today's digital age, having your press release featured on a reputable platform like Vox can provide unparalleled visibility. But how does one navigate the waters of submission? Let's break it down.
The Step-by-Step Guide to Submission
Craft a Stellar Press Release: Before anything else, ensure your press release is newsworthy, concise, and follows the general structure—headline, introduction, body, and a succinct about section at the end.
Visit Vox's Press Portal: Head over to Vox's official website and look for their press submission or news portal. This section is often found at the bottom of their homepage, labeled as 'Contact' or 'Submit a Story'.
Follow Guidelines: Vox, like many platforms, has specific guidelines. Adhering to these increases the chance of your release getting noticed. This includes format, length, and the types of attachments they accept.
Include Multimedia: A picture speaks a thousand words. If you have relevant images or videos, attach them. But remember, quality over quantity.
Submit & Wait: Once satisfied, hit submit. Give it some time, considering the number of submissions they receive daily.
Amplifying Your Press Release: Enter AmpiFire
Navigating the press release landscape can be tricky. Therefore, platforms like AmpiFire come into play. AmpiFire assists in not just crafting but also distributing your press releases to platforms that matter. It's like having a megaphone that amplifies your message across multiple channels, Vox being one of them. So, if you're looking to simplify the process and ensure your press release gets the attention it deserves, AmpiFire might just be your best bet. To learn more about AmpiFire's services, check out their website.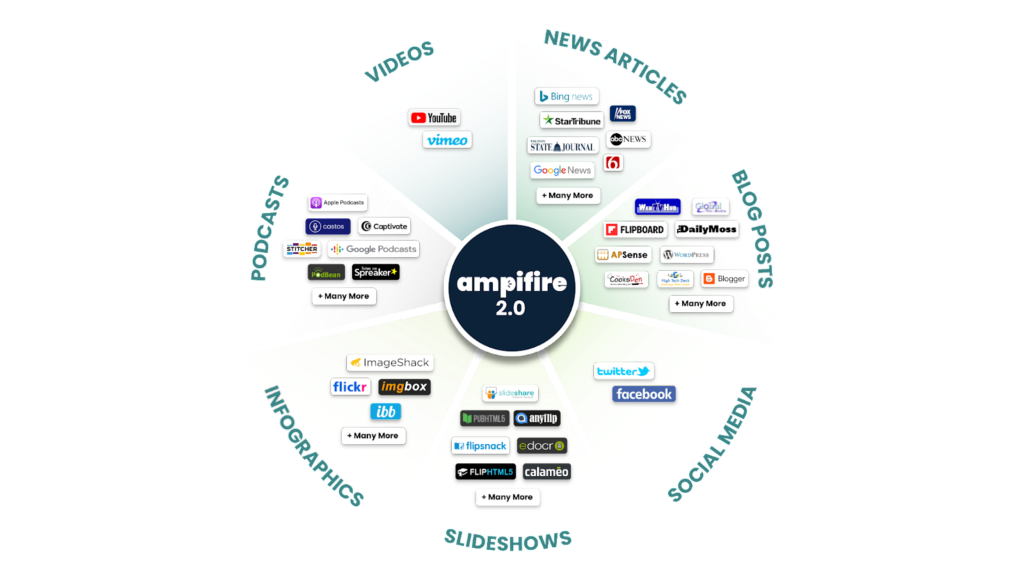 In closing, remember the tale of a small startup that leveraged the power of Vox. Their press release, initially overlooked, eventually caught the eye of the right editors. What followed was a surge in their website traffic and brand recognition overnight. Your story, too, can find its spotlight. All it takes is understanding the process, persistence, and occasionally, a helping hand from platforms like AmpiFire.
How to Get a Backlink from Vox
Let's start with the basics. What exactly is a backlink? In simple terms, a backlink is when one website links to another. Think of it as a vote of confidence or a stamp of approval. But not all backlinks are created equal, and a link from a high-authority site like Vox? That's pure gold in the world of digital marketing.
Securing a Successful Backlink
Securing a backlink isn't just about pitching a story or a press release. It's about building relationships.
Engage with Their Content: Start by regularly commenting on Vox articles. Offer valuable insights to stand out from the crowd.
Collaborate on Projects: If you have a unique story or data that can be beneficial to Vox, reach out. Offer them exclusive access or a fresh perspective.
Guest Post: Vox occasionally allows industry experts to provide guest articles. This is a golden opportunity. Craft a pitch that highlights your expertise and how Vox readers would benefit from your insights.
Be Genuine: This cannot be stressed enough. Don't just chase a backlink; ensure your content truly aligns with Vox's audience.
Securing a backlink from Vox isn't an overnight success story. It requires persistence, genuine content, and a focus on building lasting relationships. But when it happens, it's a game-changer.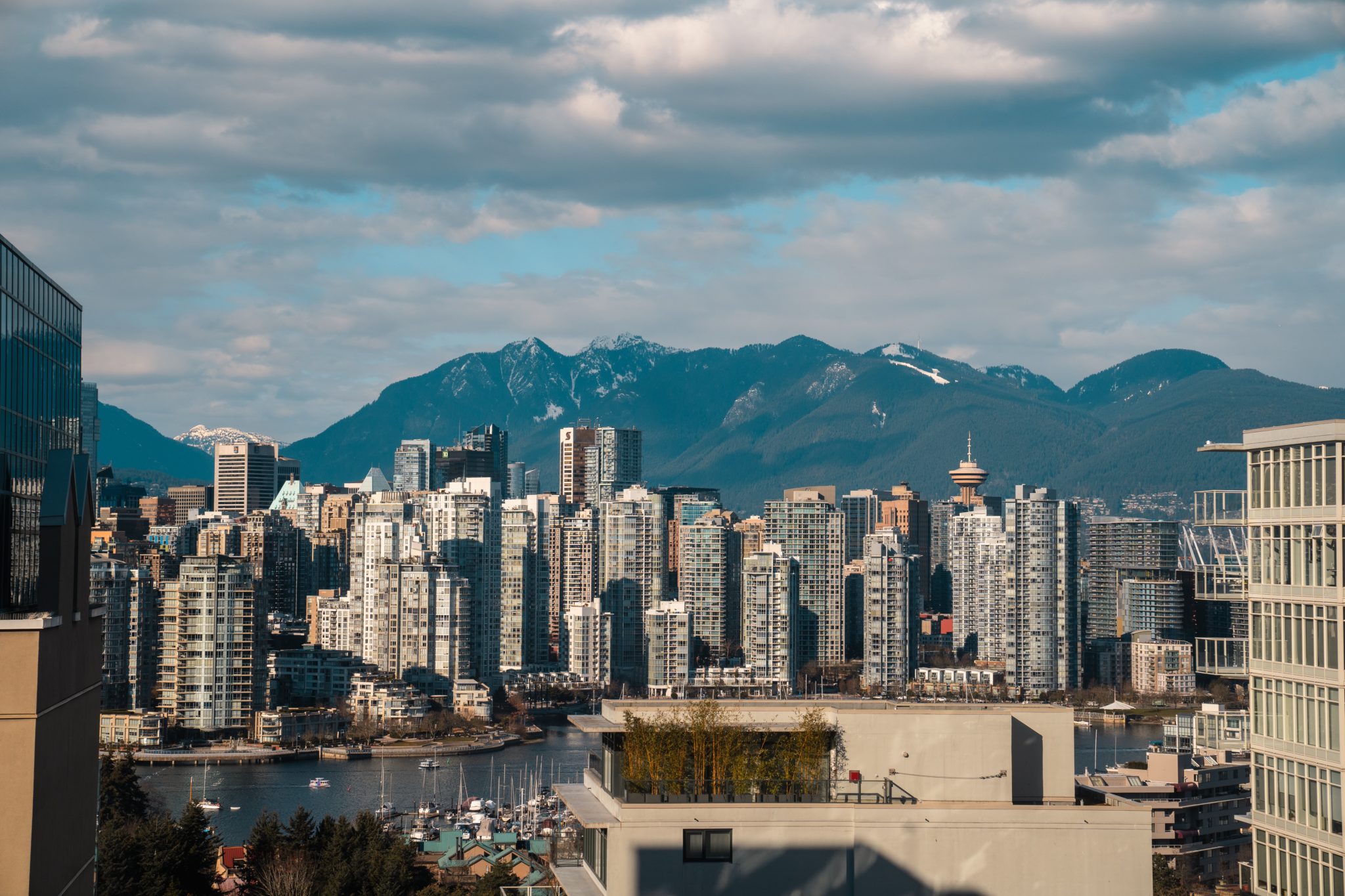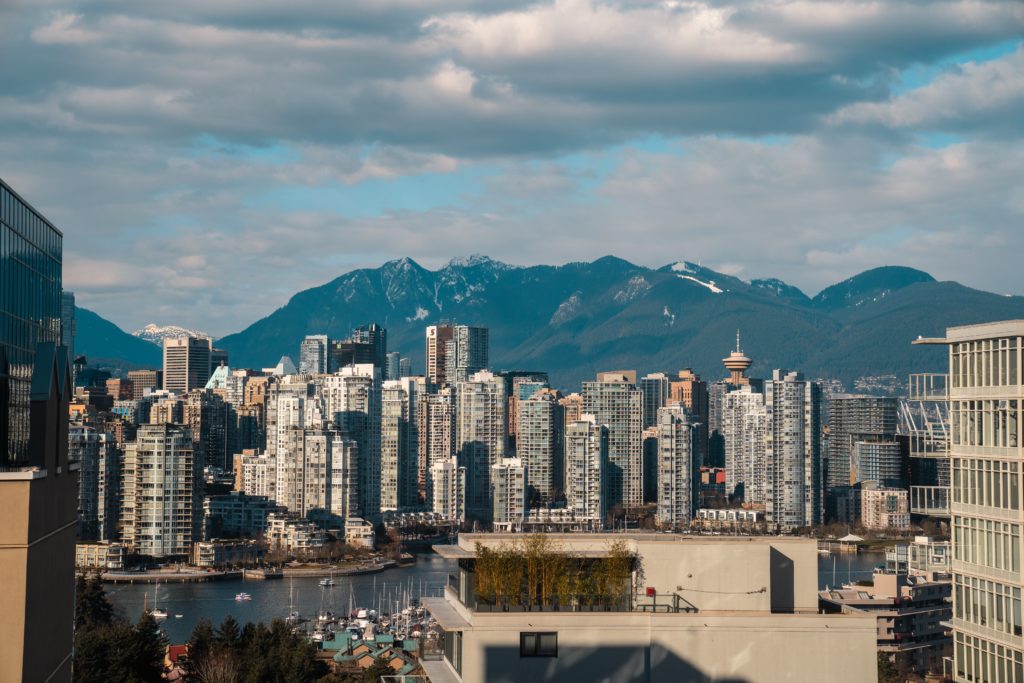 Use AmpiFire to Publish to Vox
When considering the realm of press release distribution, AmpiFire stands out as a premium choice. Not only does it simplify the distribution process, but its prowess in amplifying your content's reach is unparalleled. But how does it aid in publishing directly to Vox? Currently, AmpiFire does not include Vox in its vast distribution network.
At its core, AmpiFire is a content amplification platform. It takes your press release or news article and, through its advanced automation, publishes it across a multitude of high-authority websites, blogs, and news channels.
AmpiFire Premium: Going Beyond the Basics
For those looking to maximize their reach and impact, AmpiFire offers a premium service. This service includes:
Priority Distribution: Your content is not just amplified; it's prioritized, ensuring faster publication on platforms like Vox.
Dedicated Support: Any concerns or queries? The premium service ensures you get dedicated assistance, streamlining your content distribution journey.
Advanced Analytics: Understand your content's performance with in-depth analytics, giving you insights into how your press release is faring on Vox and other platforms.
In summary, AmpiFire, especially its premium service, acts as a bridge between your content and platforms like Vox. If you aim for impactful content distribution without the usual hassles, AmpiFire is undoubtedly a tool worth considering.
Get access to the only platform that produces organic results with distribution done-for-you.

Discover AmpiFire and get your press releases seen on Google News, YouTube, SlideShare, Apple Podcasts and many more…

Click Here To Learn More
Don't miss out on leveraging these insights and amplifying your press release distribution strategy. Act now! Considering the immense benefits of a reputable platform like Vox, would you still settle for less impactful platforms for your press release distribution?
Frequently Asked Questions
How reputable is Vox for submitting press releases?
Vox has established itself as one of the most reputable platforms for submitting press releases, with its vast audience base and high engagement metrics. This platform is trusted by numerous businesses and organizations for disseminating their news.
What's the difference between publishing directly on Vox and submitting a news story tip?
Publishing directly on Vox involves using their platform or associated services like AmpiFire to ensure your content is live on their site. In contrast, submitting a news story tip means you're providing journalists with a lead or information, hoping they'll craft and publish a story around it.
How can I professionally introduce myself to Vox for featuring my story?
To introduce yourself professionally to Vox, it's essential to be concise, highlight your credibility, and provide clear details about the story you're pitching. Ensure you specify why your story is relevant to Vox's audience.
Are there specific do's and don'ts when reaching out to Vox for a feature?
Absolutely. Do be concise, specific, and tailored to Vox's style. Don't send generic pitches, be overly persistent, or forget to proofread your submissions.
How can I submit a press release to Vox?
Submitting a press release to Vox can be done either directly through their platform or by leveraging distribution services like AmpiFire, which can streamline the process and amplify your content's reach.
What benefits does my business gain by submitting a press release to Vox?
Submitting a press release to Vox can offer your business increased visibility, brand credibility, and potential engagement from Vox's vast and diverse audience.
Why is securing a backlink from Vox crucial for my online presence?
Securing a backlink from Vox can significantly boost your website's domain authority, increase referral traffic, and enhance the overall trustworthiness of your site due to Vox's high reputation in the digital sphere.
What exactly is a backlink, and why should I care?
A backlink is an incoming hyperlink from one web page to another website. For businesses and website owners, it's a critical element in search engine optimization (SEO) because it can improve site authority, increase referral traffic, and enhance search visibility.
How does AmpiFire assist in publishing my content on Vox?
AmpiFire is a premium content amplification platform that takes your press release and publishes it across multiple high-authority websites, ensuring your content gains maximum visibility and engagement. However, it currently does not submit directly to Vox.
How does AmpiFire's premium service differ from its standard offering?
AmpiFire's premium service offers priority distribution, ensuring faster publication, dedicated support for any concerns, and advanced analytics that provide in-depth insights into your content's performance across platforms, including Vox.