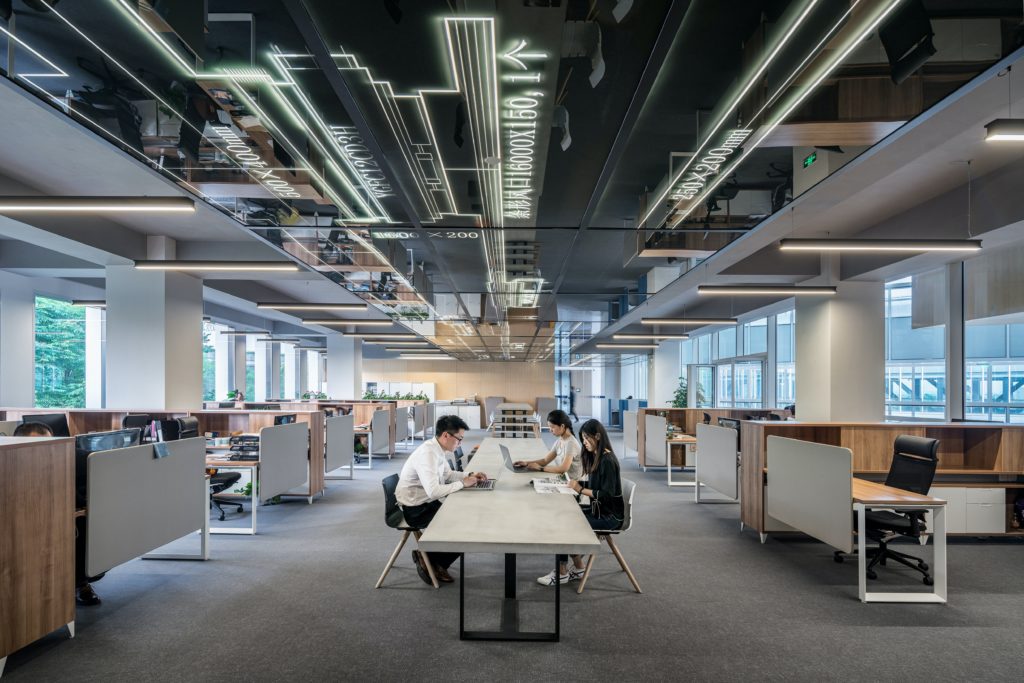 The Los Angeles Times Press Release vs. Submitting a News Story Tip
The Los Angeles Times, often abbreviated as LA Times, stands as a titan in the realm of journalism. Dating back to 1881, it's one of the most reputable newspapers in the United States and is renowned for its meticulous journalism and comprehensive news coverage. A distinctive feature of The Los Angeles Times is its diverse audience. From Hollywood's elite to the common man on the street, the LA Times captures attention across the spectrum. Therefore, whether you're a startup aiming to reach industry magnates or a local business targeting the everyday Angeleno, this platform offers you the visibility you're looking for.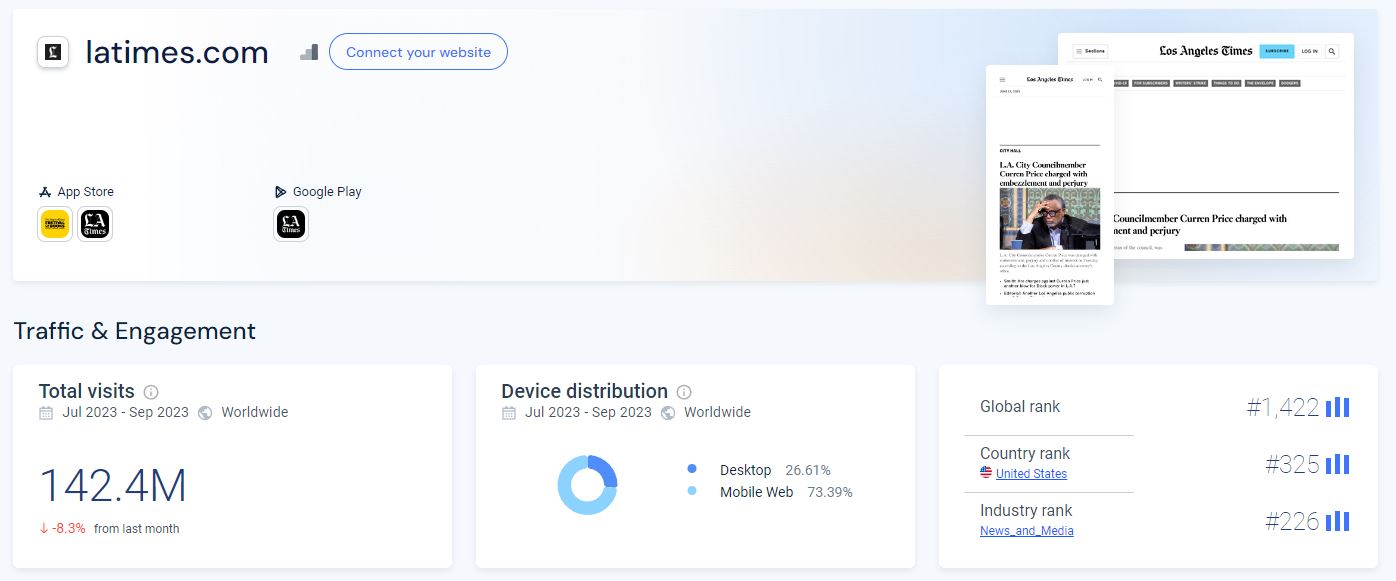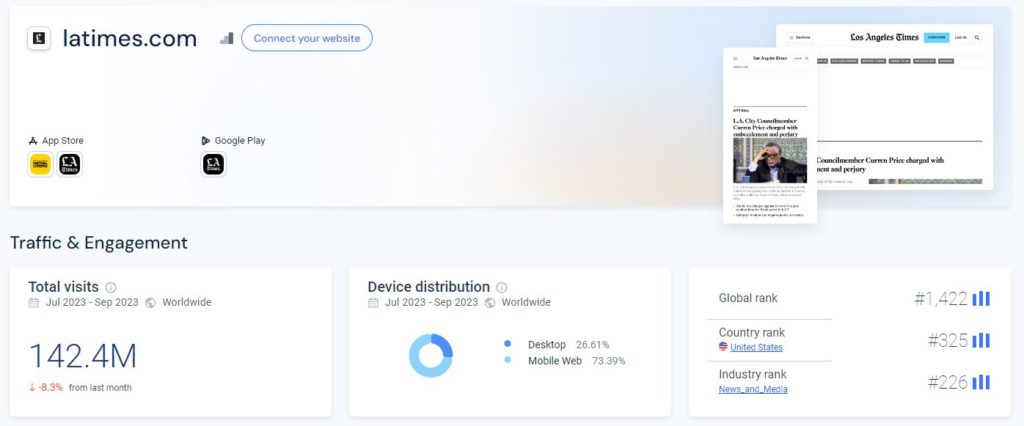 Press Release or News Story Tip: Which Route to Take?
The first distinction to understand is the difference between a press release and a news story tip:
Press Release: This is a professionally crafted piece that businesses or individuals create to announce significant events, launches, or news about their entities. When you submit a press release to The Los Angeles Times, it's typically intended for publication on their platform, usually in a section dedicated to press releases or relevant niches. It's polished, detailed, and aimed at a broad audience.
News Story Tip: Contrarily, a news story tip is more of a nudge to the journalists at the LA Times. Instead of a polished piece, you're essentially suggesting a story idea or providing a tip about something newsworthy. It's then up to the journalists to pick it up, research it, and potentially create a full-fledged article around it.
When you're submitting a press release, you're vying for direct publication. It's a prepared statement or announcement you hope will be shared verbatim or with minimal edits. On the other hand, with a news story tip, you're throwing a potential story into the ring. It's less about polished presentation and more about the inherent value or intrigue of the information you're providing.
In summary, your choice between a press release and a news story tip will depend on your specific objective. If you're looking to announce something with a ready-to-publish article, the press release is your best bet. If you're hinting at a potentially significant story, then a news tip might be the way to go.
How to Contact The Los Angeles Times to Feature Your Story
When reaching out to an institution as prestigious as The Los Angeles Times, The New York Times, or BBC News, your approach needs to be impeccable. It's not just about what you say, but how you say it.
Contact Information for The Los Angeles Times
Before you write your press release for The Los Angeles Times, it's important to determine the first point of contact. Below is a partial list of journalists that work for The Los Angeles Times.
Melissa Gomez – Reporter
Wendy Lee – Entertainment Reporter
Jaclyn Cosgrove – Reporter
Luke Money – Breaking News Reporter
Noah Goldberg – Reporter
Donna Wares – L.A. Times Book Club and Live Journalism Editor
Additionally, you can reach out directly to The Los Angeles Times with your press release by using their Newsroom Directory. This page offers extensive contact information for the various departments at The Los Angeles Times.
The Do's and Don'ts of Contacting The Los Angeles Times
Do's:
Be Clear and Concise: Journalists are swamped with emails daily. A clear and concise message stands a better chance of being noticed.
Offer Exclusivity: If you have a big scoop or an exclusive story, mention it. This can push your email to the top of the pile.
Follow Up: If you don't hear back within a week, a gentle follow-up can be beneficial. But avoid being pushy.
Use Multimedia: Photos, videos, or infographics can bolster your pitch, making it more engaging.
Don'ts:
Avoid Mass Emails: Nothing turns a journalist off faster than a generic, mass-sent email. Personalize your approach.
Don't Be Pushy: Yes, you're excited about your story. But remember, journalists have their processes. Give them space.
Avoid Overhyping: Be genuine. If every email you send claims to have the "biggest story of the year," you'll lose credibility fast.
Don't Bury the Lead: Journalists don't have time to play detective. Place the most crucial information up front.
Remember, making contact is only the first step. Once you've established that initial connection, nurturing that relationship can lead to more stories being published in the future. But it all starts with that first, well-crafted introduction.
How to Submit a Press Release & Publish Directly on The Los Angeles Times
Getting your press release featured in The Los Angeles Times can elevate your brand's exposure in monumental ways. With its vast readership and distinguished reputation, it's no wonder businesses dream of making the headlines there. Let's dive into how you can do that.
The Submission Process:
Research the Right Department: Before anything else, identify which department or specific section of The LA Times best fits your press release. Whether it's Business, Entertainment, or Local News, find the right spot.
Craft an Outstanding Press Release: This goes without saying, but your press release should be top-notch. Ensure it's newsworthy, well-researched, and immaculately edited.
Submission Portal or Direct Email: Most importantly, check The LA Times website for any dedicated submission portals. If not available, find the email of the relevant editor or department.
Follow Guidelines: Adhere strictly to any given guidelines. From word count to format, it's imperative to respect the publication's standards.
Add Multimedia: High-quality images or videos can enhance your press release. Make sure they're relevant and of good resolution.
A Little Help From AmpiFire
Now, if the thought of all this sounds daunting, there are platforms designed to help streamline the process. AmpiFire, for instance, offers distribution assistance, making it simpler for businesses to get their content across multiple platforms, including giants like The LA Times. It's always beneficial to have experts by your side when navigating the choppy waters of press release submissions. you can learn more about AmpiFire on their website.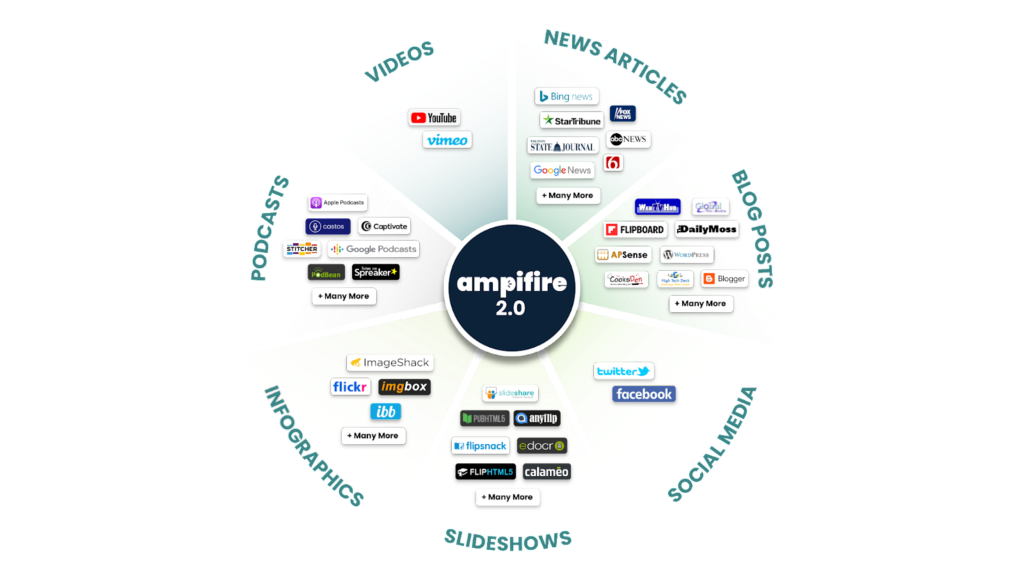 How to Get a Backlink from The Los Angeles Times
In the digital world, backlinks are golden tickets to online prominence. Simply put, a backlink is when one website links to another, sort of like a nod of approval in the digital arena. Especially when it comes from a powerhouse like The Los Angeles Times, it can significantly boost your website's visibility and credibility.
Achieving That Coveted Backlink:
Quality Content: Most importantly, ensure your content is top-tier. If you're submitting a story or press release, it should be newsworthy, engaging, and of undeniable quality.
Collaborative Pieces: Consider collaborating with a journalist or a regular contributor to The LA Times. If your expertise can be a valuable addition to their story, there's a good chance they'll include a backlink to your site.
Engage with Reporters on Social Media: Building relationships always helps. Engage with LA Times journalists on platforms like Twitter. Share insights and opinions, and you might just catch their attention.
Opinion Pieces and Guest Posts: Occasionally, The LA Times might accept opinion pieces or guest contributions. If your content aligns with their standards and caters to their audience, you might not only get published but also secure that backlink.
Use A News Angle: When pitching or submitting content, use a fresh news angle. If it's topical and timely, your chances of being featured, and therefore getting a backlink, increase.
Remember, while the allure of a backlink from such a prominent source is strong, it's essential to ensure your content aligns with The LA Times's standards. Quality and relevance will always be your best allies in this journey.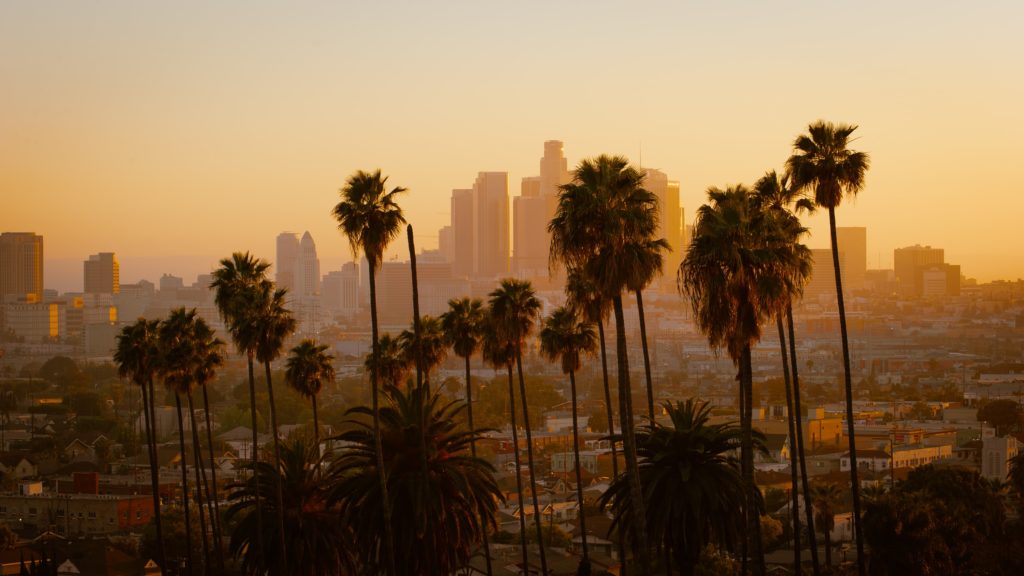 Use AmpiFire to Publish to The Los Angeles Times
While The Los Angeles Times remains a dominant force in the realm of news and media, getting your content published can seem like an uphill battle. However, tools like AmpiFire have emerged as powerful allies in this journey, streamlining the process for eager contributors and businesses alike. Though AmpiFire does not submit directly to The Los Angeles Times, it can still be valuable to your business. At its core, AmpiFire is an automated content distribution platform, designed to get your content seen and heard across the internet's vast expanse.
A Deeper Dive into AmpiFire's Premium Service
For those truly committed to maximizing their content's reach, AmpiFire's premium service is an invaluable asset. Here's why:
Dedicated Account Manager: With the premium service, you're assigned a dedicated manager who understands your goals and tailors strategies accordingly. They can offer insights into optimizing your content for The LA Times, drawing from a wealth of experience.
Faster Turnaround: The premium service ensures quicker reviews and distributions, a boon when you're aiming to capitalize on current events or trending topics.
Custom Distribution Strategy: Instead of a one-size-fits-all approach, AmpiFire's premium service crafts a distribution strategy customized to your content, ensuring it reaches the optimal audience.
In essence, while The Los Angeles Times remains a coveted platform for content creators and businesses, AmpiFire significantly simplifies the path to getting published. With its comprehensive suite of tools and a premium service that offers unparalleled benefits, it's an investment worth considering for those serious about their content strategy.
Ready to see more organic results from your work?

Discover AmpiFire and get your press releases seen on Google News, YouTube, SlideShare, Apple Podcasts and many more…

Click Here To Learn More
Ready to boost your brand's visibility and credibility? Start with publishing on The Los Angeles Times. And for the skeptics, here's a question to ponder: Are you willing to miss out on a massive audience waiting to hear your story?
Frequently Asked Questions
How Can I Professionally Introduce Myself to The Los Angeles Times?
Establishing a professional introduction to The Los Angeles Times starts with a concise email detailing your credentials, the essence of your story, and its relevance to their readership.
Why is The Los Angeles Times a Good Platform for Press Releases Compared to Others Like The New York Times?
The Los Angeles Times is a stellar platform for press releases because of its massive readership and reputation for credibility. While The New York Times also boasts a significant audience, the Los Angeles Times specifically caters to a West Coast demographic, potentially offering a more targeted outreach.
How Effective is a Backlink from The Los Angeles Times Compared to One from The Washington Post?
A backlink from The Los Angeles Times is incredibly valuable, given its authority and high website traffic. However, a backlink from The Washington Post, another reputable source, offers a comparable advantage. Both can significantly boost your website's SEO and credibility.
What Exactly is A Backlink?
A backlink is a link from one website that points to another, serving as a vote of confidence and positively influencing search engine rankings.
How Do I Secure a Backlink from The Los Angeles Times?
Securing a backlink from The Los Angeles Times involves contributing valuable, relevant content or news stories that naturally include a reference to your website.
Can AmpiFire Help Me Publish Directly to The Los Angeles Times?
Unfortunately, no, AMpiFIre does not submit directly to The Los Angeles Times. However, it does submit to a plethora of high-authority websites.
What Benefits Do I Get from AmpiFire's Premium Service that I Can't Get Elsewhere?
AmpiFire's Premium Service provides a dedicated account manager, faster turnaround, and a custom distribution strategy tailored to your content. These features may not be readily available on other platforms in such a cohesive package.
How Do I Submit a Press Release to The Los Angeles Times?
Submitting a press release to The Los Angeles Times requires following their submission guidelines, ensuring your content aligns with their standards, and sending it to the appropriate department.
Why Should My Business Choose The Los Angeles Times for Press Releases Over Platforms Like Reuters?
Opting for The Los Angeles Times over Reuters offers the benefit of targeting a specific demographic, especially those interested in West Coast news. However, Reuters has a global reach, which may be more suitable for internationally relevant news.
How Does Publishing on The Los Angeles Times Benefit My Business Specifically?
Publishing on The Los Angeles Times exposes your business to a vast audience, enhancing brand visibility, credibility, and potential customer engagement, especially within the West Coast demographic.