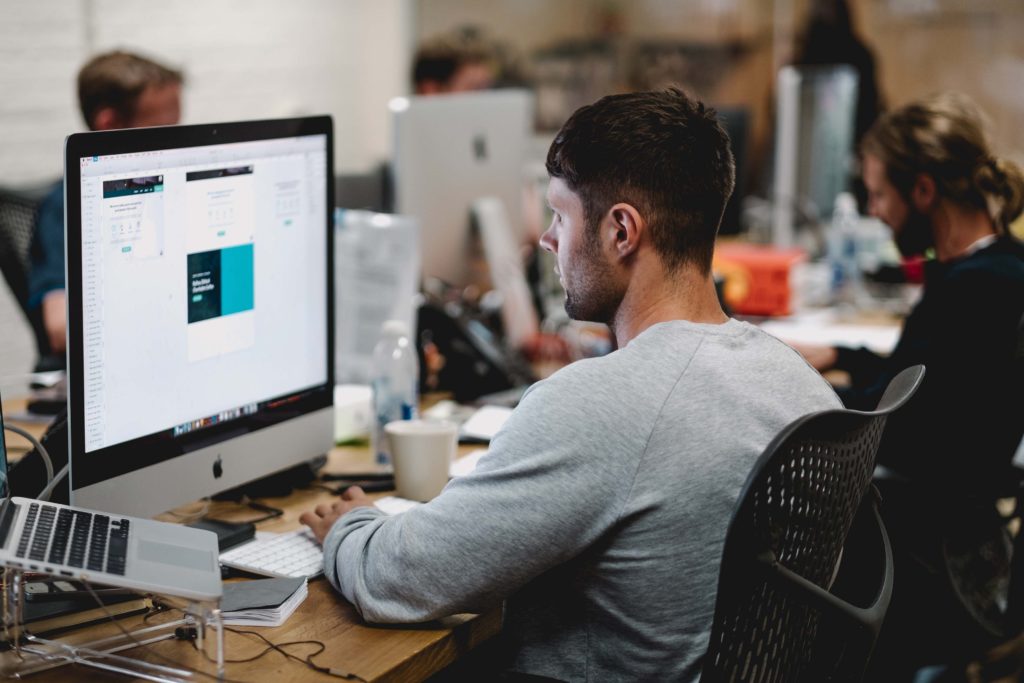 The Daily Record Press Release vs. Submitting a News Story Tip
The Daily Record is not just another news platform; it's a beacon of information, enlightening readers with fresh and impactful stories. Established as a reputable platform, The Daily Record garners a significant amount of web traffic and boasts an impressive array of loyal readers. Most importantly, their readership is known for its engagement, making it a magnet for those aiming to make a significant splash with their press releases.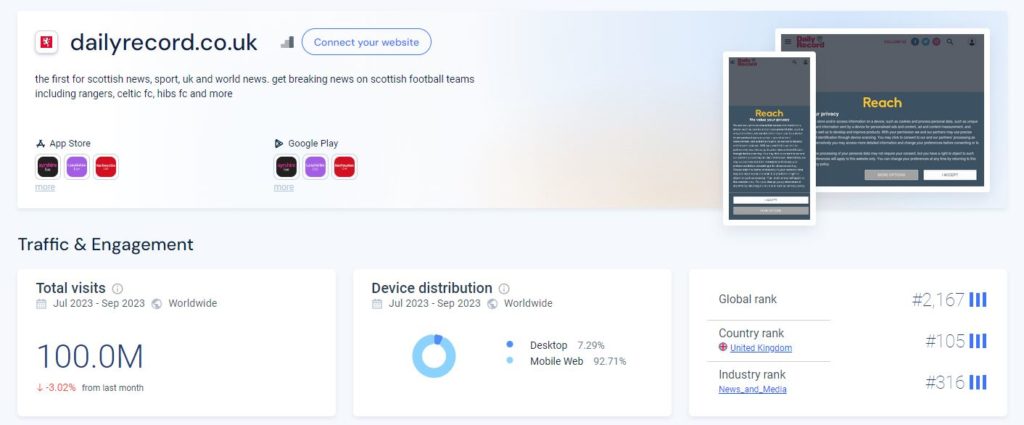 Press Release or News Submission: Which Path to Walk?
There's a clear distinction between submitting a press release directly to The Daily Record and sending a news tip. Here's the breakdown:
Direct Press Release Submission: When you opt for this, you're essentially providing a ready-to-publish article. It's structured, it adheres to the guidelines, and it showcases newsworthy content. Once approved, this gets published verbatim or with minimal edits, ensuring that your core message remains intact.
News Submission: This is akin to pitching a story idea to journalists. You're hinting at a potential news item, hoping they'll bite and turn it into a full-fledged article. There's more room for interpretation here, and the final product may look significantly different from your initial submission.
Therefore, if you have a polished story and aim to control the narrative, going the direct press release route is your best bet. On the other hand, if you have an intriguing tip and don't mind the journalist's touch, a news submission might just be your golden ticket.
In conclusion, recognizing the difference between these two methods is essential. Make your choice based on your specific goals, and The Daily Record might just be the amplifier your story needs.
How to Contact The Daily Record to Feature Your Story
So you have a captivating story and you believe The Daily Record is the ideal platform to share it. Great choice! But remember, how you introduce yourself can make all the difference between securing a spot and missing the mark. It is critical to determine the best point of contact for your content.
Contact Information for The Daily Record
Below is a partial list of journalists that work for The Daily Record.
Kirsty Feerick – Reporter
Chris McCall – Deputy Political Editor
Gemma Ryder – Reporter
Andrew Quinn – Westminster Reporter
You can also reach out to The Daily Record and it's affiliate, The Sunday Mail, directly. The Daily Record and The Sunday Mail are sister titles owned by Reach plc. The Daily Record is a Scottish national tabloid newspaper published Monday-Saturday, while The Sunday Mail is a Scottish tabloid newspaper published every Sunday. The two newspapers have a close kinship with the UK-wide Daily Mirror.
The Daily Record was first published in 1895 in Glasgow as a sister title to the North British Daily Mail. The Mail was the first daily newspaper to be published in Glasgow when launched in 1847. The daily edition of the Mail ceased publication in 1901 and was incorporated into the Record, which was renamed the Daily Record and Mail. The separate Sunday Mail continued publication and survives to this day.
For general press releases or inquiries, contact The Daily Record at:
– [email protected]
– [email protected]

You can also contact The Daily Record through the following emails:
– [email protected]
– [email protected]
– [email protected]
– [email protected]
– [email protected]
The Do's and Don'ts of Contacting The Daily Mail
Do's:
Research: Ensure you know the type of content they usually publish. This shows respect and increases your chances of being featured.
Be Respectful: Always use a courteous tone. Remember, you're asking for their time and platform.
Follow Up, But Not Too Much: If you don't get a response within a week, it's okay to send a gentle reminder.
Don'ts:
Avoid Mass Emails: Make sure your email is tailored specifically for The Daily Record. Generic mass emails are easy to spot and often ignored.
Don't Be Pushy: While it's essential to be confident, there's a fine line between confidence and arrogance.
Skip Overhyping: If every story is "breaking news" or "revolutionary," soon, none of them are. Be honest about the significance of your story.
Therefore, while reaching out to The Daily Record, professionalism and authenticity are your best allies. Stand out with your genuine approach, and your story might just find its way to their esteemed platform.
How to Submit a Press Release & Publish Directly on The Daily Record
Crucial to the success of any press release is not just the content but also the platform it finds its way to. Platforms like The Daily Record, The Evening Standard, and The Daily Express, given their prominence, can amplify your voice like few others can. But, there's a methodology to it. Here's how you submit a press release and enjoy the perks of being published on this esteemed platform.
The Submission Process: Step-by-Step
Craft Your Press Release: Before anything else, ensure your press release is compelling, well-researched, and adheres to the standard format. This includes a captivating headline, a concise body, and relevant contact details.
Visit The Daily Record's Submission Page: Navigate to their website and locate the press release or news submission section.
Follow the Guidelines: Every platform has its quirks. Adhere to any guidelines or requirements laid out by The Daily Record.
Include Relevant Media: A compelling image or a relevant video can make your press release stand out.
Review and Submit: Give your submission a final once-over to ensure no errors or inaccuracies have crept in. Once satisfied, hit that 'submit' button.
Streamline Your Submission with AmpiFire
While mastering the art of press release submissions is beneficial, there's a tool that can simplify this for you: AmpiFire. This platform specializes in distributing your press release to multiple prominent news outlets like The Daily Record. Why juggle multiple submissions when you can automate and amplify with AmpiFire? TO learn more about AmpiFire and how it can help your business, check out their official website!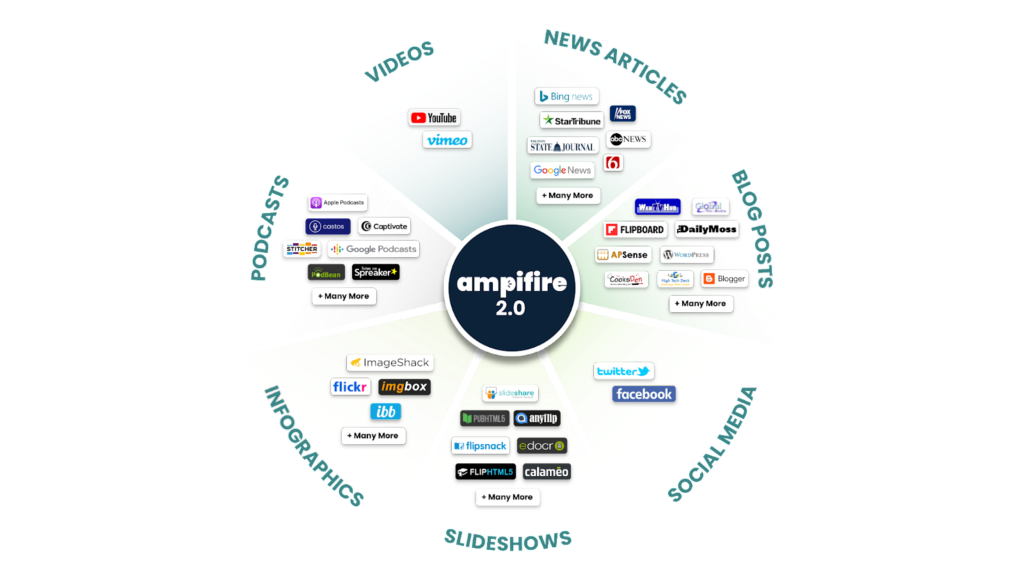 In essence, getting your press release onto The Daily Record can supercharge your business's exposure. It's about crafting a compelling narrative and choosing the right channels to disseminate it. With dedication and a bit of strategy, your news can resonate across this platform's vast readership.
How to Get a Backlink from The Daily Record
Backlinks, to put it simply, are links from one website pointing to another. They're like endorsements in the digital world. In the realm of search engine optimization (SEO), a backlink from a reputable source like The Daily Record is worth its weight in gold. So, how does one go about securing this treasure?
Step-by-Step Guide to Secure a Backlink
Craft Quality Content: The foundation of any backlink request is compelling content. Before you approach The Daily Record, make sure what you're offering is of undeniable value to their readers.
Engage with Their Content: Familiarize yourself with the type of content they publish. Leave meaningful comments, share their articles, and become an active member of their community.
Reach Out Directly: Once you're ready, send a concise, well-crafted email to the appropriate contact at The Daily Record. Explain the value of your content and how it aligns with their readership.
Offer Exclusive Insights: If you can provide unique data, research, or insights that they won't find elsewhere, highlight this. Journalists and editors love exclusive content.
Follow Up, But Don't Pester: It's okay to send a gentle reminder if you don't hear back in a week or so. But avoid flooding their inbox. Remember, patience is key.
Collaborate: Offer to co-create content or even host guest articles. This can be a win-win for both parties, leading to that coveted backlink.
It's worth noting that backlink acquisition is as much an art as it is a science. While following the steps above can set you on the right path, relationship building remains central to the process. Engage, be genuine, and offer value – that's the real secret sauce behind scoring a backlink from platforms as esteemed as The Daily Record.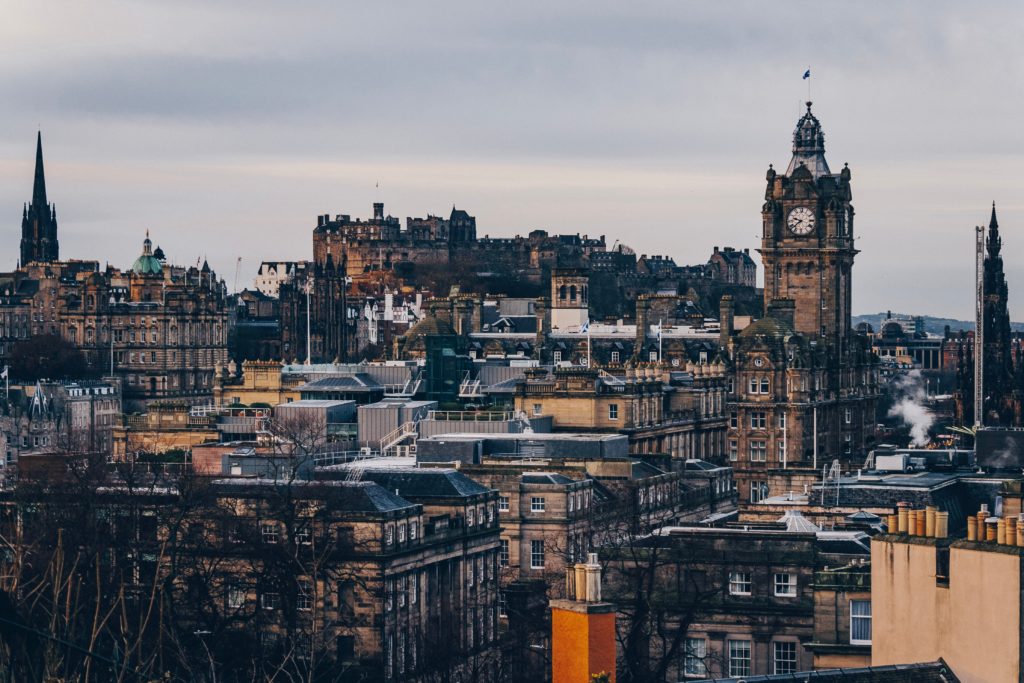 Use AmpiFire to Publish to The Daily Record
Publishing on prominent platforms like The Daily Record is no small feat. While quality content and consistency are key, having a tool that simplifies and accelerates the process can be a game-changer. That's where AmpiFire comes into play.
AmpiFire is a cutting-edge content amplification platform designed to help individuals and businesses gain visibility across a variety of online channels. Though AmpiFire does not currently directly submit to The Daily Record, it can still be a boon to your business. Their premium service offers a plethora of features tailored to make your content distribution seamless and efficient.
The Premium Touch with AmpiFire
AmpiFire's premium service is all about taking your content distribution to the next level. It offers:
Dedicated Support: Get personalized guidance from AmpiFire's team, ensuring your content is tailored for maximum impact on prestigious platforms like The Daily Record.
Extended Network Access: Tap into an even broader range of high-authority sites, amplifying your reach.
Exclusive Webinars: Stay updated with industry best practices and get insights directly from experts, ensuring your content strategy remains top-notch.
In conclusion, if you're looking to make a mark and extend your content's reach, AmpiFire offers a streamlined and efficient pathway. Embrace the power of this platform, and watch your brand visibility soar to new heights.
Experience distribution done-for-you that leads to organic results.

Discover AmpiFire and get your press releases be seen on Google News, YouTube, SlideShare, Apple Podcasts and many more…

Click Here To Learn More
Take Action Now! Boost your brand's visibility by leveraging The Daily Record's vast readership. Ready to make an impact? Polarizing Question: Is staying in the shadows really the best strategy for your brand's growth?
Frequently Asked Qustions
How Does Publishing on The Daily Record Elevate My Brand?
The act of publishing on The Daily Record amplifies brand visibility due to its high readership of over 1 million unique visitors monthly. Additionally, with its targeted audience focused on news enthusiasts, there's a heightened chance of your content resonating with the right demographic.
Is There a Distinct Advantage to Submitting a Direct Press Release Over a News Story Tip on The Daily Record?
Submitting a direct press release to The Daily Record ensures immediate dissemination of information to a large audience. In comparison, a news story tip goes through a vetting process which can delay publication, though it might lead to more comprehensive coverage.
What Makes AmpiFire a Recommended Tool for Press Release Distribution on The Daily Record?
AmpiFire streamlines the press release process by optimizing content and offering swift distribution across various platforms. However, while it's a robust tool, businesses should still weigh it against other platforms like PRWeb or Business Wire to see which aligns best with their needs.
Can I Secure a Backlink from The Daily Record, and Why Is It Essential?
Securing a backlink from The Daily Record bolsters your site's authority because backlinks serve as endorsements in the digital world. Sites like Forbes or Business Insider also provide backlinks, but The Daily Record's specific audience might offer more niche engagement.
How Do I Professionally Approach The Daily Record for My Story?
To professionally introduce yourself to The Daily Record, ensure you present a succinct pitch highlighting the value your story brings to their readers. Remember, first impressions are lasting, so ensure clarity and relevance in your approach.
What Are the Major Do's and Don'ts When Contacting The Daily Record?
When contacting The Daily Record, do ensure you're concise, respectful, and your content aligns with their guidelines. Don't spam or send irrelevant pitches, as it can diminish your credibility in the eyes of their editorial team.
Why Should Businesses Consider AmpiFire's Premium Service?
AmpiFire's premium service offers dedicated support, extended network access, and exclusive webinars. These features, while beneficial, come at a premium cost, so businesses should compare it with similar offerings from platforms like Newswire or eReleases before committing.
How Does AmpiFire's Network Boost My Content's Reach Beyond The Daily Record?
AmpiFire's network distributes content across a range of reputable sites, thus extending visibility beyond just one platform. This multi-pronged approach ensures that your content reaches varied demographics and platforms.
Is The Daily Record's Audience Specific to Any Demographic or Interest Group?
The Daily Record primarily targets news enthusiasts and individuals keen on current affairs. Understanding this can help tailor your content to better resonate with their readership.
Are There Any Additional Costs to Publishing Directly on The Daily Record Using AmpiFire?
While AmpiFire does simplify the publishing process, its premium services come at a cost. It's crucial to evaluate this against the potential ROI and compare it to similar services like PR Newswire to determine its value for your brand.