In This Guide:
Information about Refinitiv and the value it can bring to your press release.
Do's and Don'ts on contacting Refinitiv with your press release or news tip.
A summary on the process for submitting your press release.
How platforms like AmpiFire can help you with distributing your press release to Refinitiv.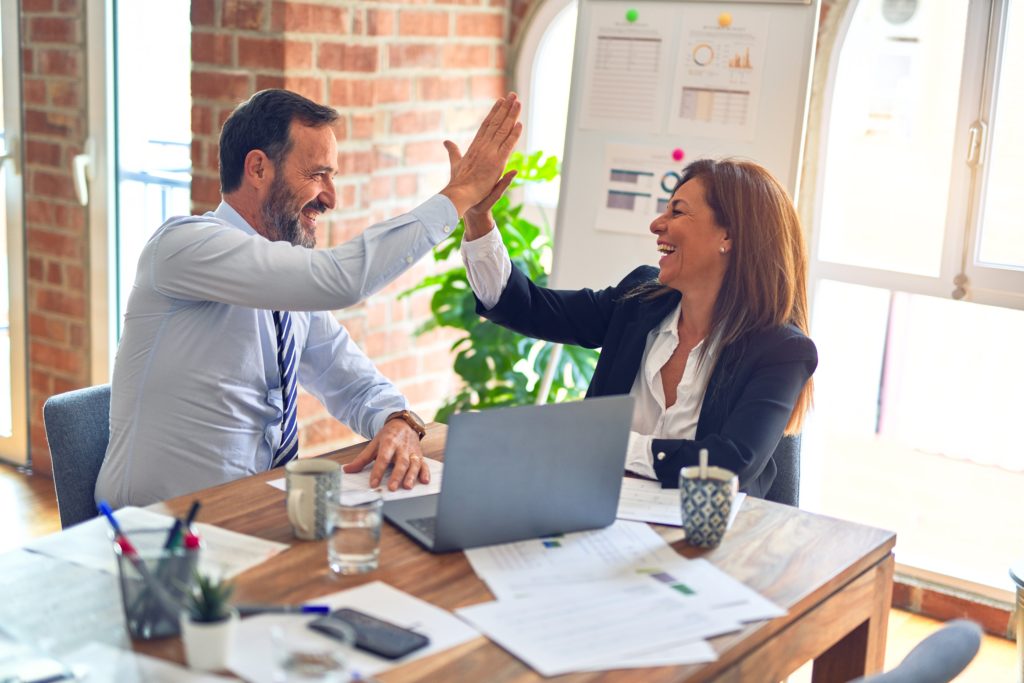 Refinitiv Press Release vs. Submitting a News Story Tip
Refinitiv stands tall as a global provider of financial market data and infrastructure. Their reach is massive. Boasting over 40,000 customers across 190 countries, Refinitiv enjoys an impressive 1.3 million users accessing its intelligence, data, and trading capabilities. Most importantly, it's an avenue through which many organizations, both big and small, showcase their achievements, breakthroughs, and announcements.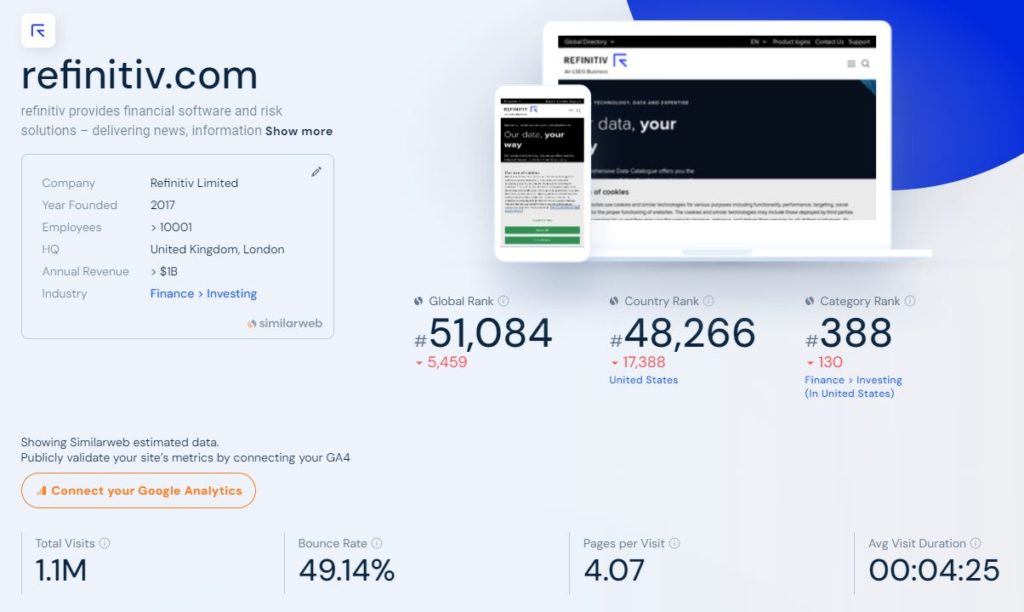 While press releases and news tips can be similar, there are key differences in their purpose, target audience, and other factors. Refer to this handy table below to better understand the differences:
| | | |
| --- | --- | --- |
| Aspect | Press Release | News Tip |
| Purpose | Sharing noteworthy news in a professional manner | Dropping a hint about a potential lead |
| Target Audience | Stakeholders, Investors, General Public | Journalists |
| Presentation | Professionally formatted, Comprehensive | Prompt or teaser |
| Content Preparation | Meticulously crafted, detailed | Not fully structured |
| Focus | Ensuring information is thorough and precise | Urging journalists to research and craft their story |
| Ideal for: | Monumental company or initiative announcements | Teasing the market or nudging journalists |
Press releases and news tips can both be helpful in getting word about your business to a wider audience. The key is knowing which is the best route for you to take. Once you've determined the best medium for your information, it's important to contact Refinitiv correctly.
How to Contact Refinitiv to Feature Your Story
Before you submit your press release, it is critical that you determine the best contact for your specific needs. Below is a partial list of journalists that work at Refinitiv.
Contacting Refinitiv: The Information You Need
Ian R. Edmondson: Desk Editor
Lukas Job: EMEA Leveraged Loans Reporter
Additionally, you can reach out to Refinitiv directly through their Media Centre: https://www.refinitiv.com/en/media-center/media-contacts
First impressions are critical. When reaching out to Refinitiv, ensure your introduction is on point. Start by providing a brief overview of who you are and the organization you represent. Whether you're submitting a press release to Refinitiv or S&P Global, it's vital to state your purpose early on and mention your intent to share a press release or a news story tip with them. A good intro might look something like this:
"Hello, I'm [Your Name] from [Your Organization]. I'm reaching out because I believe we have a compelling story that would be a great fit for Refinitiv's audience."
The Do's of Contacting Refinitiv
Be Clear & Concise: Ensure your message gets straight to the point. Avoid fluff or overly complex language.
Personalize Your Pitch: Demonstrate that you've done your homework. Mention a recent story on Refinitiv that resonated with you or is similar to your pitch.
Provide Relevant Materials: Attach or link any relevant materials such as press kits, images, or infographics that can support your pitch.
Be Respectful of Their Time: Remember, they are sifting through numerous pitches. Ensure yours stands out by being concise and relevant.
The Don'ts of Contacting Refinitiv
Avoid Being Pushy: While it's essential to be assertive, refrain from being too aggressive. Give them ample time to respond.
Don't Send Generic Pitches: Tailor your pitch specifically for Refinitiv. Mass emails are easy to spot and are often disregarded.
Avoid Grammatical Errors: A simple oversight might compromise the professionalism of your pitch. Proofread, or even better, have someone else proofread your message.
Don't Forget the Follow-up: If you haven't received a response within a week, consider sending a polite follow-up. But refrain from bombarding them with multiple messages.
When you're all set, send your pitch. Most importantly, remember that every interaction counts. Keep it professional, respectful, and compelling, and you'll increase your chances of catching Refinitiv's eye.
How to Submit a Press Release & Publish Directly on Refinitiv
Before diving in, it's worth understanding why Refinitiv is a platform you'd want your press release on. Not only is Refinitiv recognized globally for its financial markets data, but its wide reach also ensures your content gets the visibility it deserves. And here's how you make it happen:
Preparation is Key

Ensure your press release is well-written, free of errors, and contains newsworthy content. The quality of your submission will largely determine its success on the platform.

Head to the Refinitiv Newsroom

This is usually where organizations can submit their press releases. Look for a section labeled "Submit a Press Release" or something similar.

Follow Submission Guidelines

Every platform has its specifics. Adhere strictly to Refinitiv's guidelines, which might include format preferences, word count, or any accompanying multimedia.

Provide Accurate Contact Information

This ensures the Refinitiv team can reach out if they need further information or clarification.
Optimize Your Submission Process with AmpiFire
Now, while submitting directly to Refinitiv is great, platforms like AmpiFire can simplify the process even further. While AmpiFire doesn't submit directly to Refinitiv, itnot only helps in distributing your press release to multiple platforms at once but also ensures that your content is optimized for each. Therefore, for those looking for an efficient and effective press release distribution, it's worth considering. To learn more about AmpiFire, click here!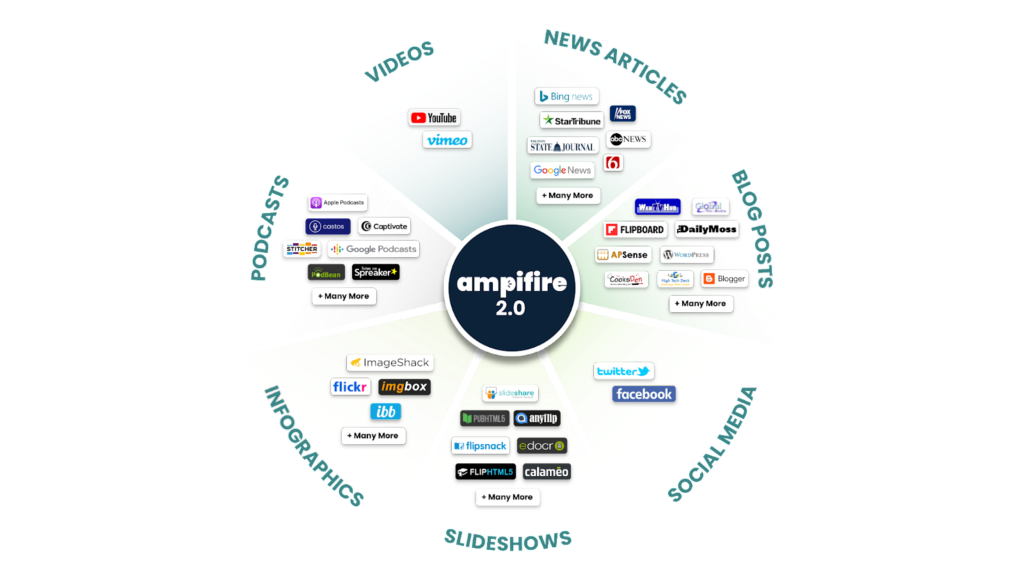 While the process might seem intricate, the benefits of getting your press release on Refinitiv are monumental. Make every submission count and watch as your business story resonates with a global audience.
How to Get a Backlink from Refinitiv
Let's kick things off with the basics. A backlink, in the simplest terms, is a link from one website to another. It's like a vote of confidence in the digital world. When a respected site links to your content, search engines take note, often boosting your site's credibility and, therefore, its rank.
Securing a backlink from a prestigious site like Refinitiv can give your website a significant boost. But how do you go about it? Here's a step-by-step guide:
Quality Content is Key: Before anything else, ensure your content is top-notch. It needs to be valuable, relevant, and newsworthy. Refinitiv, given its reputation, will only link to content that matches its high standards.
Engage in Collaborative Opportunities: Occasionally, Refinitiv might collaborate with experts for articles, reports, or studies. If you're an expert in your field, pitch your insights. When your expertise is featured, it often comes with a link back to your site.
Ensure Your Press Release is Link-Worthy: When submitting your press release, ensure it contains a clear, relevant link back to your site. However, avoid spammy tactics; the link should be a natural fit, offering readers additional valuable information.
Follow Up: After your press release or content is published on Refinitiv, it doesn't hurt to follow up. A gentle reminder or a thank you note can sometimes ensure that the desired backlink stays intact.
In a digital age where website authority is gold, securing a backlink from platforms like Refinitiv can be a game-changer. It's not just about the link; it's about the prestige and trust that come with it. And while it may require effort and persistence, the potential boost to your digital presence makes it all worthwhile.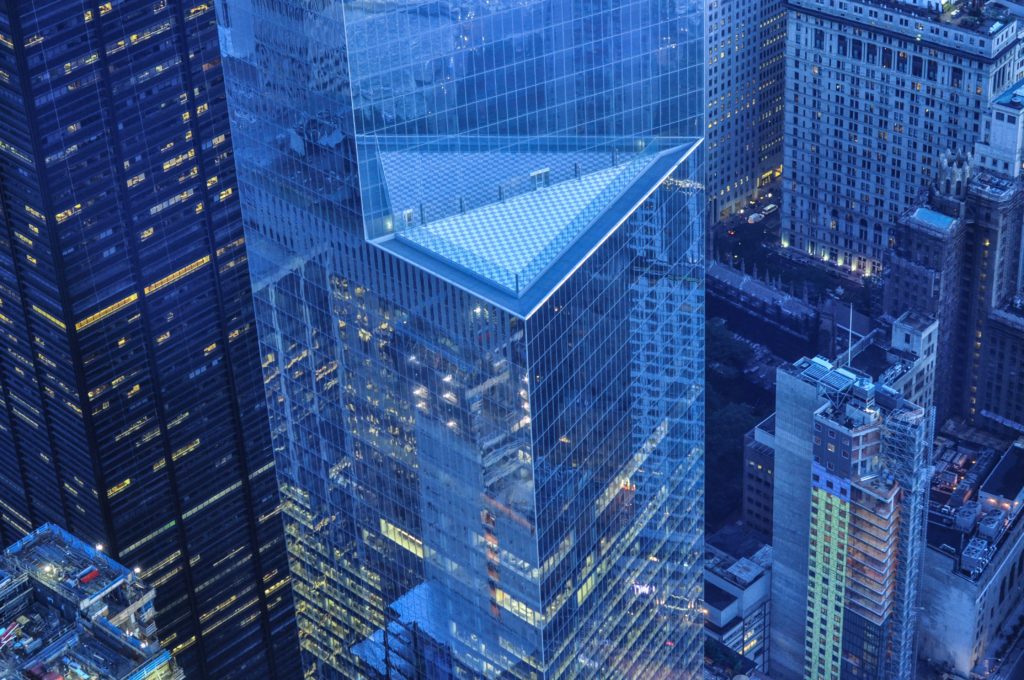 Use AmpiFire to Publish to Refinitiv
When discussing streamlined press release distribution, AmpiFire stands out as a powerful platform. Designed to maximize your content's reach, it offers a direct channel to prestigious platforms. Though AmpiFire doesn't submit directly to Refinitiv, it can help by:
Easy Integration: AmpiFire's user-friendly interface allows businesses to seamlessly integrate their press releases and content, preparing it for distribution.
Automated Distribution: Once you've loaded your content, AmpiFire takes over. Their system ensures that your press release is formatted correctly, adhering to each platform's stringent guidelines. This automation reduces the margin for error and increases the chances of successful publication.
Real-time Tracking: AmpiFire's dashboard allows users to monitor the progress of their press release submissions. You'll be able to see when your content is published on Refinitiv, allowing for timely follow-ups or marketing strategies.
But currently, AmpiFire doesn't submit press release on your behalf to Refinitiv.
Diving Deeper: AmpiFire's Premium Service
Beyond the standard offerings, AmpiFire's premium service takes press release distribution to the next level. Here's why it's worth considering:
Tailored Strategies: The premium service is not just about distribution; it's a holistic approach. The team at AmpiFire assesses your content, provides feedback, and suggests strategies to maximize its impact.
Priority Distribution: Premium users benefit from a faster distribution queue. Your content gets pushed to the front, ensuring quicker publication on platforms like Refinitiv.
Extended Reach: Besides Refinitiv, the premium service broadens your content's reach, targeting multiple high-authority sites simultaneously. This multi-pronged approach increases visibility, backlinks, and potential business growth.
AmpiFire's capability, especially its premium service, offers businesses a competitive edge in the content distribution realm. If you're aiming to leverage Refinitiv's authority in the financial industry, integrating AmpiFire into your strategy can be the catalyst you need.
Your press release should be seen by more people.

Discover AmpiFire and get your press releases be seen on Google News, YouTube, SlideShare, Apple Podcasts and many more…

Click Here To Learn More
Feeling ready to craft that game-changing press release? Dive in, and remember, the world is waiting for your story. Now, here's a question for you: Do you think press releases still hold the same weight in today's digital age?
Frequently Asked Questions
Why is crafting the perfect press release so vital for my business?
Crafting the perfect press release is crucial because it's your brand's voice reaching out to the media, stakeholders, and your target audience. If done right, it can garner attention, establish authority, and boost brand visibility.
How do I make my press release stand out in a sea of content?
To make your press release pop, it's all about the headline. Spend time crafting one that's catchy yet precise. Besides that, the content should be factual, engaging, and concise. Use real-life stories, if possible, to connect with readers emotionally.
What's the deal with AmpiFire? Why should I consider using it for distribution?
AmpiFire is a robust platform for content distribution. It streamlines the process and increases the chances of your press release reaching many sites. However, remember, it's not the only platform out there. It's crucial to compare and decide based on your specific needs.
What are the technical details I should focus on when crafting a press release?
Technicalities matter! Ensure the following:

– Consistent tone and voice
– Engaging headline
– Clear and concise content, preferably under 20 words per sentence
– Use of bullet points, tables, and numbered lists for clarity
Why should I consider using a copywriting framework for my press release?
Using a copywriting framework, like PASTA or AIDA, gives your press release a structured and proven flow, grabbing attention and driving action. I often recommend AIDA because it's simple and effective: Attention, Interest, Desire, Action.
Are there common pitfalls I should avoid in my press release?
Absolutely! Common mistakes include:

– Being overly promotional
– Ignoring the target audience's needs
– Not proofreading for errors
– Failing to offer a unique angle or story
Is it worth paying for a premium service with platforms like AmpiFire?
From my experience, the premium service at AmpiFire offers tailored strategies and faster distribution. However, weigh the pros (tailored feedback, faster queues) and cons (cost implications) before diving in.
How important is storytelling in a press release?
Storytelling is invaluable. People resonate with stories; they're relatable, memorable, and emotionally stirring. Including real-life stories makes your press release not just another news piece but a narrative that grips readers.
Should I always aim for a controversial angle in my press release?
While a controversial angle can attract immediate attention, tread cautiously. It might garner views, but remember, there's a fine line between controversial and offensive. Always prioritize your brand's integrity.
How frequently should I send out press releases?
It's more about quality than quantity. Sending out press releases often, without genuine news or updates, can fatigue your audience. Prioritize meaningful content and timely updates.