Do you want your theatre or cast on the cover of main art magazines in your city?
Do you want your play featured on high authority media sites? ArtForum, Juxtapoz, LensCulture or ArtNews any other of your liking?
Do you want to see a full theatre hall on the day of the premiere?
You can achieve such media coverage with your press release. And these results do not require any heavy dose of luck but a clear understanding of the writing process.
Don't waste your time and energy on something that will not work and will not get featured even in a local newspaper or a more modest blog.  Use the following recommendations to craft a press release that can help you initiate a quality interaction with  your target audience and media journalist.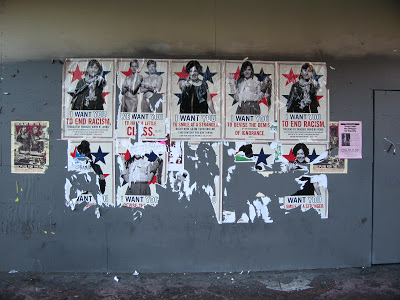 It is understandable you might have a  lot to say about the upcoming theatre performance, about the cast, the plot, the theme  or the director, but you should not get carried away. Try to keep your press release as tight as possible by focusing the information on the most important points.
Anything else that you add might distract your target audience from the message and set them away. The details you can posts on a page designated specifically for this theatre play and drive the traffic to this page with an URL in your press release.
Your Press Release should include the following information:
Catchy headline
Details about the company

name (new/old), formalities,
effective date
reason for the change, impact
niche, mission, operation
products/services
additional interesting facts about sets, costumes, makeup, special effects (recommended)

Quote from involved parties – CEO, board of trustees member, buyer/seller (recommended)
Relevant image: company logo, office building, owner, CEO, investor (recommended)
Company website URL
Release date
Dateline
Boilerplate – about the company;
Contact information (contact person, company address, phone)

– SAMPLE –
As you don't want your press release to fail but want to flip the odds in your favor and really attract the attention that your news deserves, check out this example of successful press release.
Victoria Johnson & Community Ensemble Zen Present Midsummer Night's Dream
San Francisco, CA, Release: August 16, 2018. For Immediate Release
Oasis Theatre's annual tradition returns September 15-October 21 with a modern interpretation of Shakespeare's Midsummer Night's Dream  by Victoria Johnson's Community Ensemble Zen.
After 2018's record breaking inaugural reimagined production brought Shakespeare's timeless story beyond the stage and into the aisled and lobbies, Oasis Theatre Center is proud to announce the return of Midsummer Night's Dream, directed by Victoria Johnson. This family-friendly production runs from September 15 till October 21 in the Oasis Theatre.
Interesting parties can learn more about the show and book or purchase tickets by visiting http://www.oasis.com/midsummer
Victoria Johnson's reading of the Shakespearean magical story is combined with modern tunes, new dance choreography and enhanced special effects.
"The music has been specifically recorded for the play, helps immerse into an unforgettable experience. Together we will not only ponder over our most cherished dreams, but will unleash our potential to realize them."
Featuring a cast of professional actors, including the well know to the San Francisco community veterans Daniel Parker, Sue Clark, and Greg Carol,  the show will take the audience to a magical journey. Oasis's latest reimagining of this annual tradition of summer performances and gatherings has been honored with acclaim by audiences and critics alike, prazing Johnson's Community Ensemble, in particular.
Single tikcets range from $50-$70 and are on sale online at http://www.oasis.com/midsummer and also in person at the Oasis Theatre Ticket office, located at 54 Lombard street.
Contact info:
Name: Victoria Johnson
Organization: Oasis Theatre
Address: Buena Vista & Haight Street, San Francisco, CA 94117
Phone: +1-880-706-6051
Now you can move  on to the real point of writing a press release: your job to organize your press releases in a way that makes it easy for readers to view it, scan it, and digest the story quickly and effectively. Use this template to craft your theatre play announcement.
– TEMPLATE –
[Headline Of The Press Release]
[City] [State} Release Date: ["For Immediate Release" or a concrete date]
[Summary Section: Briefly describe your announcement]
[Insert a quote from a company representative related to the news]
[Write an additional paragraph to provide more details about the performance: try to respond to all relevant W-questions (where, what, why, when, who)]
[Insert another quote or another section with details about the play]
[Include a call to action and an URL address where the reader can find more information about the actors, the plot, tickets]
[Boilerplate message about the company: insert the following information
Contact info:
Contact Person:
Organization:
Address:
Phone:]
May this article help you bring many communities and generation together for an unforgettable experience in the theatre.
Let us know in the comments if you have any questions or if you want to share your results.